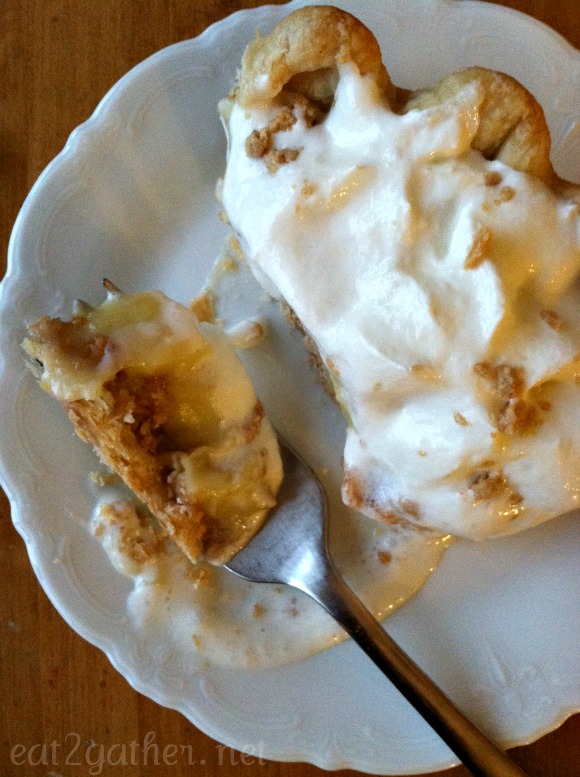 By now it's no surprise to you what a pie geek I am.  It's always time for pie.  Pie is the universal food of choice for all meals at all times.  Can I get an amen?!
Make Pie not War!
Sheila Johnson for President!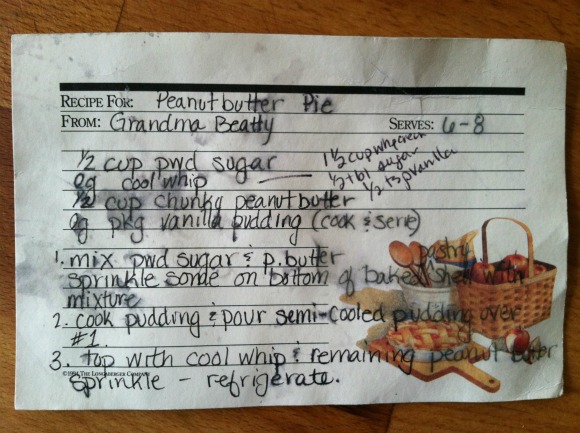 This pie is my husbands favorite.  My Grandma always had the ingredients on hand to whip one up if she knew we were coming to visit.
I prefer to make my quick homemade vanilla pudding and real whipping cream instead of boxed pudding and cool-whip like grandma, but honestly my husband does not discriminate!  He loves this pie either way.  And seriously the homemade pudding is pretty dern easy so …..well see for yourself!

In a microwave safe bowl combine flour, sugar, and salt, mix.  In large measuring cup whisk together egg yolks and milk.  (Ignore the 4 yolks I made a double batch when I took these photos.)  Whisk the wet and dry ingredients together.  Pop bowl in microwave for 3 minutes on high, remove and whisk until smooth, repeat.  You will have to repeat this step 3 or 4 times or until pudding is smooth and thick.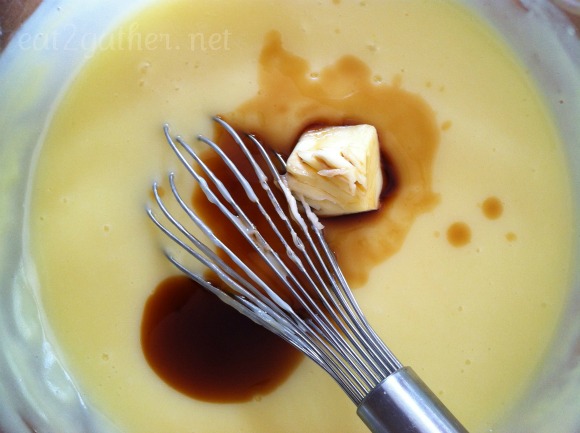 Bring on the good stuff! Vanilla and butter. Whiskum right on in there.  Can you smell it?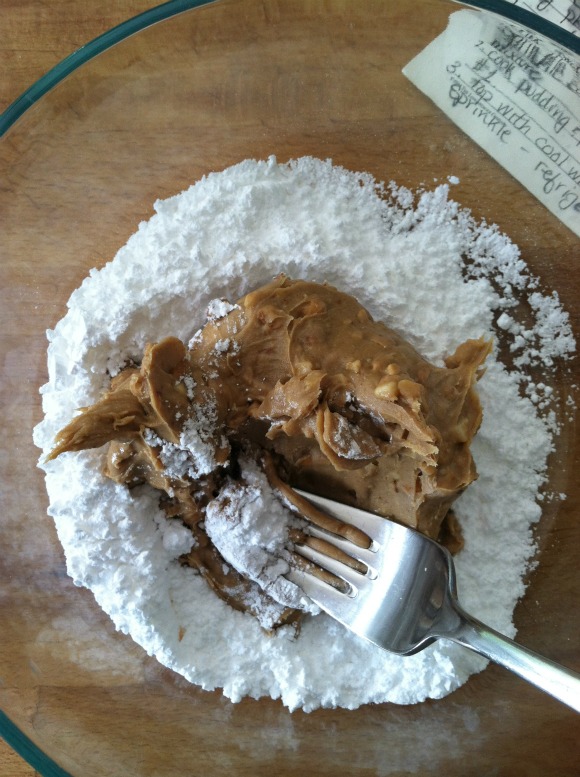 Powdered Sugar, crunchy peanut putter….creamy if you prefer, a fork, go at it!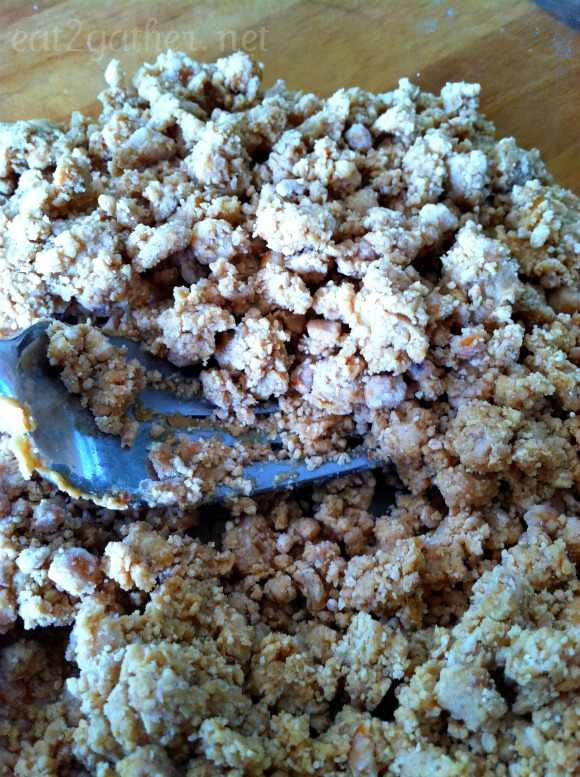 Make some crumbles…but no eating you need this for the pie…remember!  My kiddos can never keep their paws out of this stuff!
Assembly is simple.  Take half of the peanut butter crumble and sprinkle it in the bottom of your crust.  Then pour pudding over top.
Let's talk crust for a minute……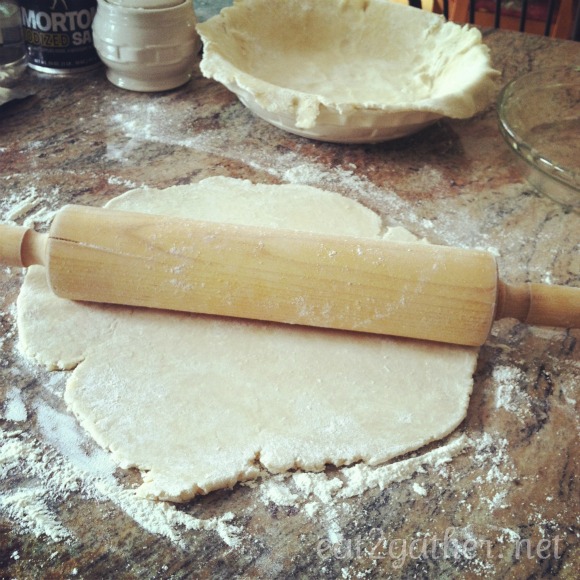 Please don't let crust keep you from making pie.  I know it freaks some people out.  If it freaks you out then purchase premade crusts in the  refrigerator section of your grocery store.  My grandma always kept a couple store bought crusts on hand for pies.  Sometimes she made crust from scratch, but as she got older it was harder for her to stand too long in the kitchen. Her pies were still full of love! If you don't mind the mess and little extra work of making your own pie crust well then go to town!  Here is my recipe if you would like it.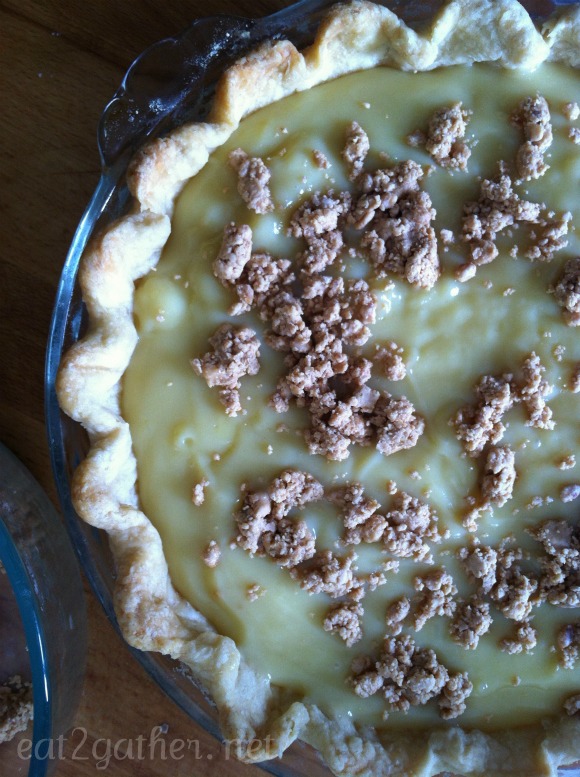 Back to the pie…sprinkle a few more crumbles on top of the pudding, saving some for garnish.  Almost there….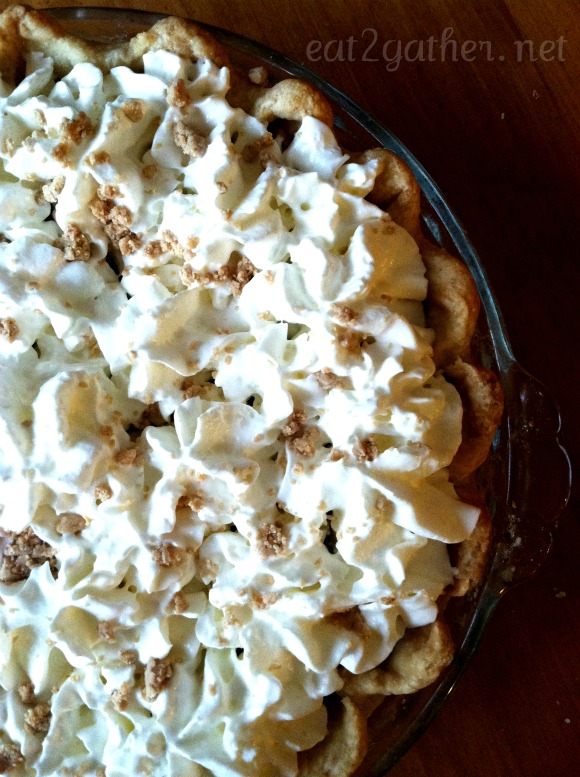 Whip together heavy whipping cream, sugar, and vanilla until stiff peaks form, pile on top of pudding and garnish with remaining peanut butter crumbles.  Refrigerate for at least one hour before serving…or just dig in if you can't wait.  I won't judge!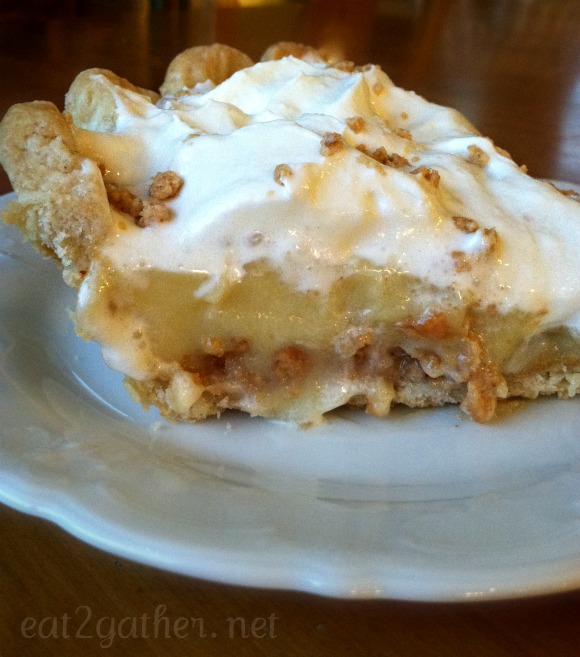 [print_this]
Grandma Beatty's Peanut Butter Pie
1 Pie Crust, pastry or graham cracker
Pudding
1 cup Sugar
1/4 cup Flour
1/4 teaspoon Salt
2 Egg Yolks
2 cups Whole Milk
1 teaspoon Vanilla
1 tablespoon Butter, room tempurature
Peanut Butter Crumble
1/2 cup Powdered Sugar
1/2 cup Chunky Peanut Butter
Whipped Topping
1 1/2 cups Heavy Whipping Cream
2 teaspoons Sugar
1/2 teaspoon Vanilla
1. Prepare pastry crust by rolling out and placing in a 9 inch pie dish, crimp edges and prick bottom with fork, bake in a 350 degree oven for 25 minutes. If you decide to use a graham cracker crust, well then of course you can skip this step all together and move on to the pudding!
2. Combine sugar, flour, and salt in a microwave safe bowl. In a separate bowl whisk together egg yolks and milk, add to the dry ingredients and whisk until smooth. Place bowl in microwave and cook pudding on high for 3 minutes, remove and whisk. Repeat this step 4-5 times until pudding is smooth and thick. Set aside.
3. In a separate bowl combine powdered sugar and peanut butter with a fork until crumbly. Set aside.
4. Sprinkle sugar and vanilla over heavy whipping cream in a mixing bowl whip on high speed with beaters until stiff peaks form.
Pie Assembly: After crust and pudding have cooled to room temperature take 3/4 of the peanut butter crumble and sprinkle it over the bottom of the crust, cover with pudding top with whipping cream and sprinkle with remaining crumble for garnish. Store in refrigerate until chilled through.
Note: Because I always prefer homemade I have changed this recipe by making the pudding homemade, however Grandma Beatty always used cooked Jell-O vanilla pudding from a box, and pre-made pie shell whether it be pastry or graham cracker crust depended on what was on sale. It really is pretty darn good either way. So if that is more your style feel free to go the simpler route!
[/print_this]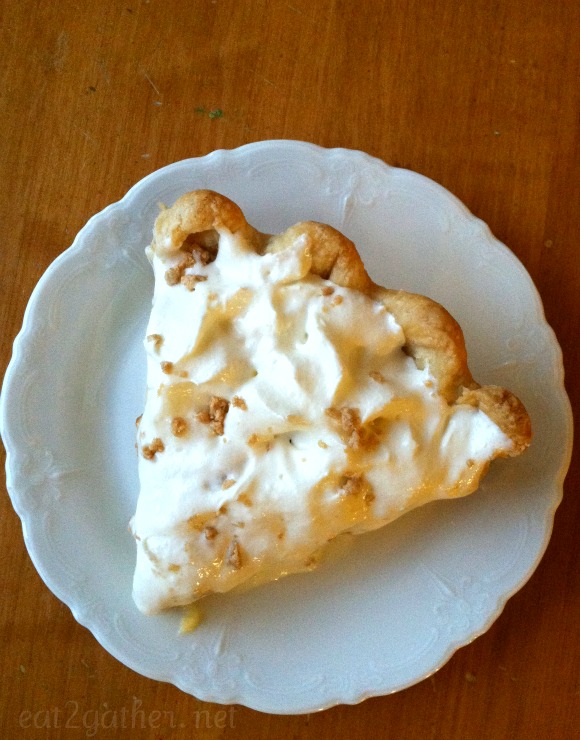 I cannot share this recipe with out telling you that I have had a draft of this post for…..well a very long time, nearly two years.   In fact I had to retake the pictures, because the old ones kinda stunk.  I'm mad at myself for not sharing this then, but every time I went to post it, I ended up in a sobbing mess and didn't really know what to say.  Jennifer Perillo author of the amazing blog in Jennies kitchen and the book Homemade with Love  wrote this post in August of 2011 after loosing the love of her life, Mikey.  See peanut butter pie is my loves favorite pie too….how often have I put off doing for my loves till tomorrow what I should have done today.  Grandma Beatty left this world this past January.  I miss her.  She was a grouchy ol cuss…but she knew how to love regardless. One thing she taught me was to always have the ingredients ready to make someone you love a peanut butter pie.  I could call her and say "Grandma you mind if we pop by?"  and when we got there she would be just finishing up a pie for us to share together…oh and she always had ice cream and rootbeer too! As I re read Jennies post I was reminded today is our only guarentee so w need to be prepared to love those around us.  Don't put it off till tomorrow.
Jennies initial post caused a domino effect of kindness and love that she never expected.  I confess I made Kenny a peanut butter pie that Friday after Jennies post and hugged everyone I came in contact with just a little harder and longer, but then life gets busy again and we forget, I get lazy.
Now Summer is upon me.  This means kids 24/7.  Sometimes as a stay at home mom I get grouchy and resentful.  My time is not my own.  Busy schedules don't stop in the summer months when you have teenagers!  The feeding frenzy of kids in and out, wet towels and bathing suits all over the house, doors left open and flies buzzing in my kitchen is just around the corner.  This summer instead of looking at all the time I don't have for myself, I'm choosing to be thankful and embrace all the time I do have with my family.  Four more days left of school…so long quiet house, hello lovely chaos.
Much love, Sheila
PS.
Sheesh I almost forgot! I told you I was going to give away a t-shirt today!  If you would like a chance to win a "It's pie o'clock somewhere" t-shirt leave a comment below.  Say whatever you want.  I just love hearing from you!  I'll pick a winner next Monday!