Artprize opened last Wednesday!  Have you been?  Will you go?  Do you even know what I'm talking about?  If you don't live in Michigan you probably won't and don't have a clue what I'm babbling about.  ArtPrize is an independently organized international art competition that draws artists to Grand Rapids from all over the world.  Literally people from every corner of  planet earth descend upon Grand Rapids, Michigan for 3 weeks and display their art (with takes all forms imaginable, a few of my favorites from past years are posted below, but this is just the tip of the artberg…er um I mean iceberg).  You can visit the Art Prize website to learn more.   There's even an ArtPrize app.  If you plan to take it all in this page  will make it easy  for you to plan your visit.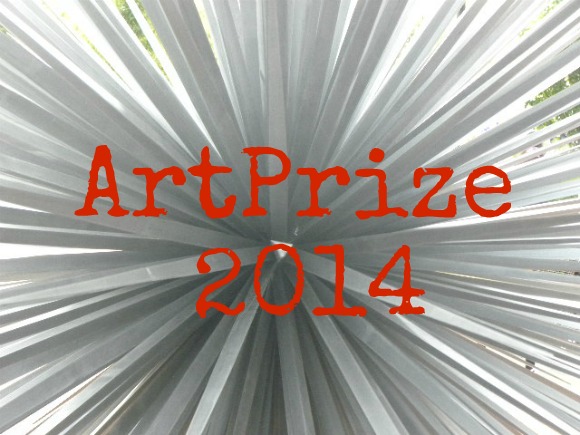 I remember the first year of Art Prize, we headed downtown on a Sunday afternoon for the big paper airplane kick off, tens of thousands of people packed in to the streets of downtown Grand Rapids to watch 100,ooo paper airplanes tossed from the tops of the buildings.  People skeedaddled downtown after church, church makes you hungry, but there was nary a restaurant open.  If you find this hard to understand…well let me repeat it was Sunday in West Michigan, that is just the culture in these parts.  Ah I exaggerate there were a few places open, but not nearly enough to feed all the hungry art prize viewers.  We walked to Adobe, stood in line for 30 minutes for a taco, the girl at the cash register was like what is going on?  What is in the hector is ArtPrize?  Grand Rapids business did not know what had hit them.  Well that was 2009, four years later every restaurant in the city is open and gearing up for the slam of Art Prize visitors.
Where do I recommend you eat?  This was my first Art Prize good eats post, some of the places have since closed or changed, and I have found some new favorites so I thought I had better share my where to eat when "doing" Art Prize again.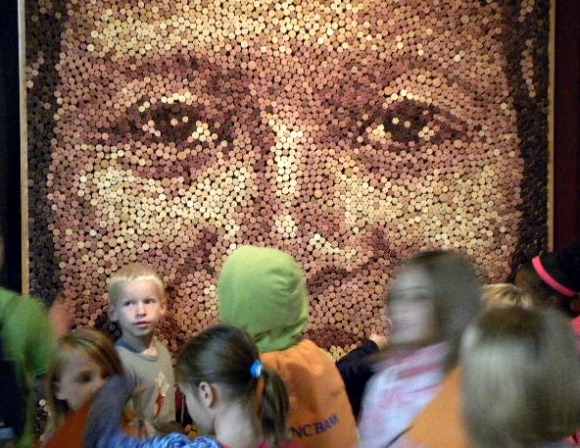 Coffee Joints
MadCap Cafe and Roastery serves up a serious cup-o-Joe, it's right in the middle of the action on Monroe Ave.
Rowsters New American Coffee a few blocks outside of the downtown area at 632 Wealthy St SE
Biggby  is a local chain that serves up all the fru fru drinks you can imagine.  146 Monroe Center NW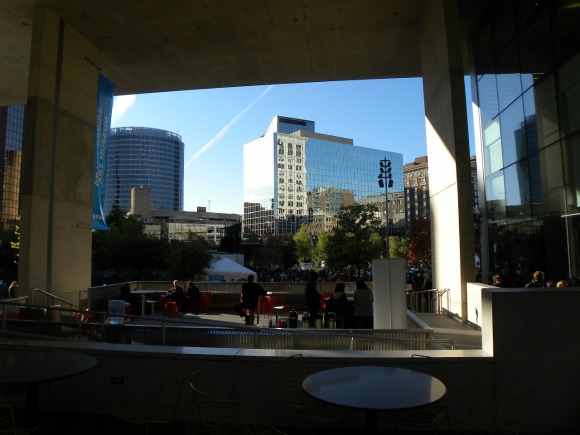 Fine Dining
Six One Six ~ you will want to make reservations if you plan on dining at Six One Six, located in the JW Marriot this restaurant is one of Grand Rapids finest and it's right in the middle of all the action.
Reserve ~ is one of my favorite spots in the city.  It also is home to the very first winner of ArtPrize Open Water. Reserve is what some may call fancy, but I have walked in off the street in my flip-flops and jeans…no problem.  You know I'm a french fry lover, if you are too then you must order the pork fat fries. Amen. I would not bring children smaller than 10 here, you may also want to make a reservation, but it's not always necessary.  Reserve is downtown next to the Amway Grand Plaza at 201 Monroe.
Grove ~ Earth to table, I have only heard good things about his restaurant but unfortunately have never eaten here.  Reservations are a must.  Grove is outside of the downtown central area on Cherry St.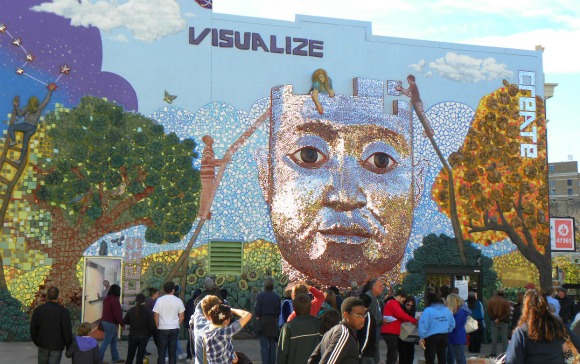 Speaking of Grove I have to point out that the East Hills or Cherry St District neighborhoods are absolutely jammed packed with good eats.  I am not going to link them all….here are just a few of my faves.
Brewery Vivant
Green Well….my absolute favorite restaurant in town.
Marie Catrib – many gluten free choices on the menu
Maru (sushi)
Gaia House – vegan and vegetarian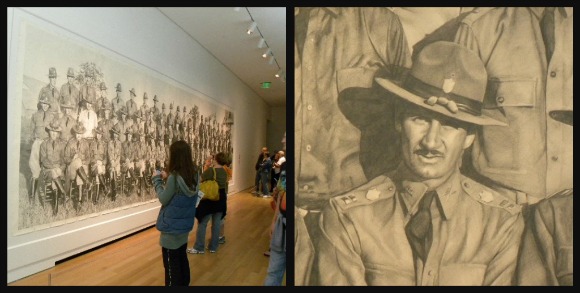 Pizza & Beer ~ did you know that Grand Rapids Mi is the beer capital of the world?  True fact…apparently. GR has more breweries than anywhere I've ever seen.  Of course most of them serve pizza and other scrumptious bar food.  Here are just a few of my personal favorites.
Harmony Brewery ~ has great flat breads.  Harmony is in East Town at 1551 Lake Dr
Brick Road Pizza Co.  has some of the best pizza in town.  Very family friendly you can find it at 1017 Wealthy St.
Hop Cat ~  right next to Van Andel Arena on Ionia Ave.  Rated the 3rd best beer bar in the world by Beer Advocate.  I'm not sure what that means, but I do know that this place is one hoppin joint! The food is great, the fries are the best in the world…rated by Eat2gather.net and it's close to everything ArtPrize.  It's family friendly if you are ok with your kiddos being surrounded by beer guzzling grandrapidians.
Vitale's  is one of the oldest Italian restaurants in Grand Rapids, and they have some of the best pizza in the city.  Very family friendly Vitales is north of downtown Grand Rapids on Leonard St East of 131.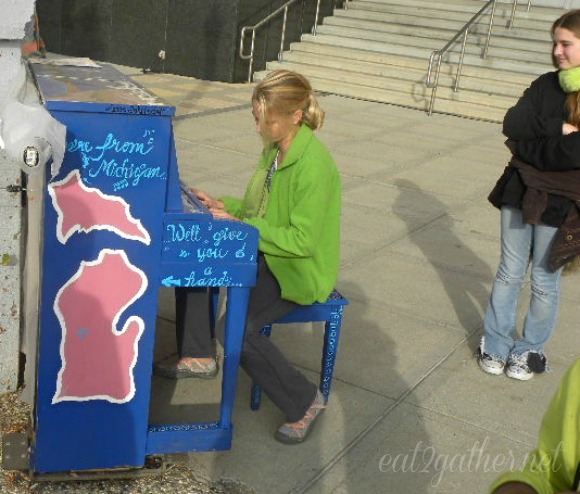 This is my oldest daughter playing at one of the many pianos that were place around the city.  ArtPrize is not only about seeing art, it's also about feeling and hearing it, and most of all experiencing it!
A few more of my favorite places to grab a bite in Grand Rapids, some of these are right smack in the heart of everything ArtPrize and some are a few blocks outside of the action.  All are family friendly.
Jonny B'z ~ the most fantastic hot dogs the secret is in the bun; )
Van's Bakery ~ if you are search of a sweet treat and a traditional old-fashioned doughnut Van's is you place.
Cottage Bar ~ some of the best hamburgers anywhere…and you must order the cottage fries.
Winchester ~ this is a bar, and it's loud, but the food is amazing, it has a great out-door patio area if the weather is cooperating.
Downtown Market ~ just south of the downtown area, it's an easy walk up Ionia Ave. Here you can get all sorts of goodies in one central spot. One of the best tacos I've ever has you can get at Tacos El Cunado.  Pies, popcorn, ice cream, juices, thai food, and much more can be found here.
Chez Olga ~ Haitian cuisine.  Not the fastest service, but the service is good and the food is spicy. Chez Olga is one of my kids favorite restaurants!
Bartertown Deli ~ I'm meeting a friend here for lunch today!
Stella's Lounge ~ best burger in GR! among many other bests.
Maggies Kitchen ~ authentic Mexican cuisine
La Taquieria San Jose nothing fancy but some dern good tacos!
Keep an eye out for What the Truck and Silver Spork two great food trucks, and don't miss the Woking Taco food cart!  You can check their twitter feed to find out where you need to wok to find them 😉
I feel like I have forgotten something or someone important, if I did well you can remind me in the comments!
Are you going to ArtPrize? Where will you eat?  I'd really love to know!!
Happy Monday! Sheila