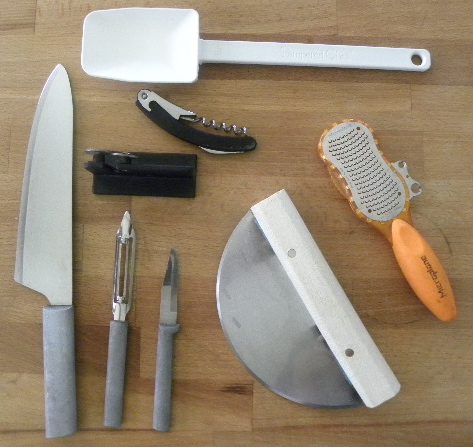 Exactly one week from now the Johnson clan will be somewhere between West Michigan and Destin, Florida, riding in a mini van packed to the gills.  I have to say we are light packers as far as packing goes…. but still there are six of us, and we are staying for nine nights in a condo.  So of course we are going to want some of our "at home" luxuries.  For the kids that means….games, movies, sports balls, skim boards, lots of goggles, several pairs of shoes.  Lets face it no matter how hard we try to pack light it ends up being ALOT OF STUFF.  Did I say that already?
And then there's me.  I do fine when I'm in a hotel, but if I'm staying somewhere that has a kitchen and I don't have my kitchen things, I get agitated.  Several years back we rented a condo in Ft. Myers Beach they didn't even have a decent knife or cookie sheet…come on PEOPLE why even have a kitchen if you're not going to stock it with a knife or cookie sheet?  Above you will find  my "kitchen can't live withouts".
Confession: I carry a wine key in my makeup bag.
Please tell me you do too.  That gets tricky when I'm flying, but if we are on a road trip the wine key is nestled right up next to my under eye concealer (another can't live with out).   Knifes and sharpener, peeler, zester, pizza cutter (that one and I have been together going on 17 years), and last but not least my large spatula that acts as a spoon, a spatula, and it also does a darn good job at frosting a cake!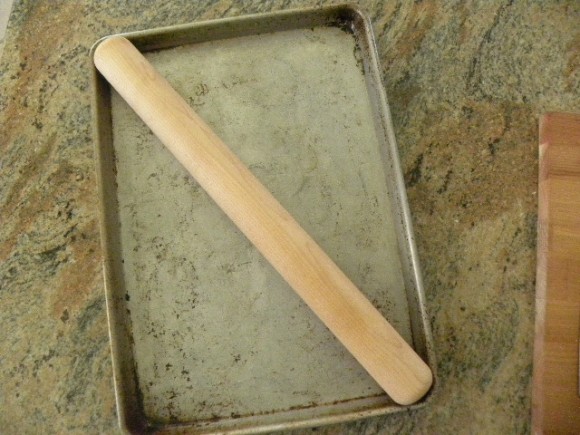 Also on my list of  "can't live withouts is…one of my many luverly baking sheets and my rolling pin.  Baking sheets have hundreds possibly thousands of uses, as does a rolling pin.  I'm thinking that if  I come face to face with a scorpion or a shark or something BAM BAM your dead….with my handy dandy rolling pin!  Then back to the condo to whip up a pie or two!  And the baking sheet well anyone who knows anything knows you can't go anywhere with out your baking sheets.  See they are essential they are not to be lived without! (Kenny are you reading this?)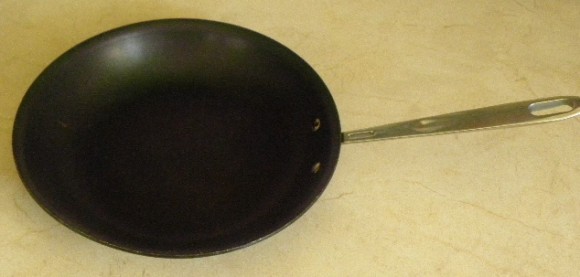 The egg pan….need I say more.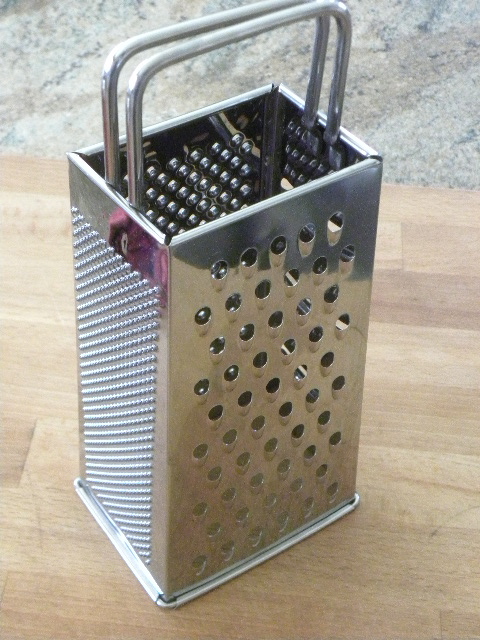 My cheapy grater that has  been with me through thick and thin.  I can't leave her behind.
Those are the must haves.  According to my husband there is no room in the van for these things.
He said, "They will have all that stuff there, and if they don't you can live without it".
Pout.
Me, "I don't think I can.  I tried once in Ft. Myers Beach I nearly died".
Doesn't he remember that?  He says we'll eat out alot.  But what about the in between times? Panic setting in.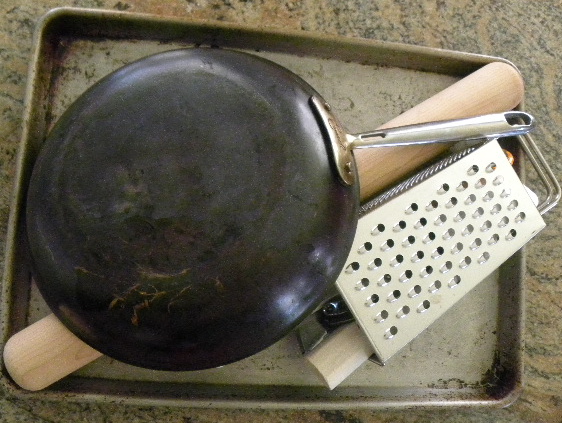 Oh it's so hard to leave my kitchen.  My home no, my bathroom no, my bed no, my kitchen yes.  See look at how I condensed it all.  I think I might even be able to wrap it up in a beach towel and hide it in my suit case….Shhhhh, he'll never know!
But what about…..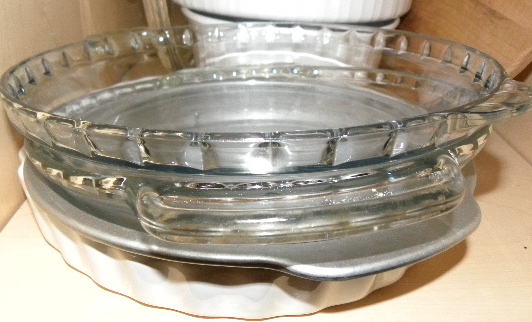 My pie plates….can I survive a week without making a pie?  Yes, maybe I can.  Besides I can always buy disposable tins.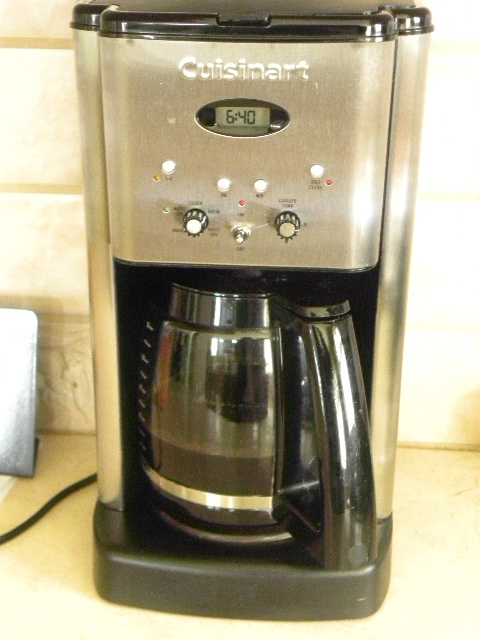 And my trusty coffee pot.  Oh how I love this coffee pot.  I know it's not fancy, and it's purdy old, but it's been faithful and true.  Coffee pot….I love you man.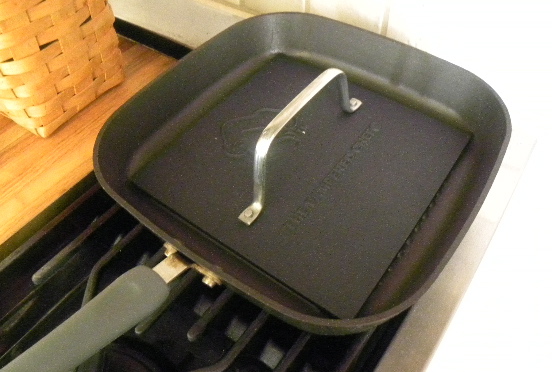 Then there is the panini pan. Ugh! It's sorta bulky and a tad bit heavy. But what if we want a panini?
In the words of my Kenny, "you will survive". He's right. I will survive without the panini pan, the coffee pot (I'm sure they have one there…if not watch out Starbucks I'll be looking for you!), and as I said my pie plates will miss me but it will be ok.
I will survive.