French dip sandwiches are so easy to make and everyone always gobbles them up. French Bread loaded with tender slow cooked beef, that has been shredded, served with a small dish of the juice for dipping.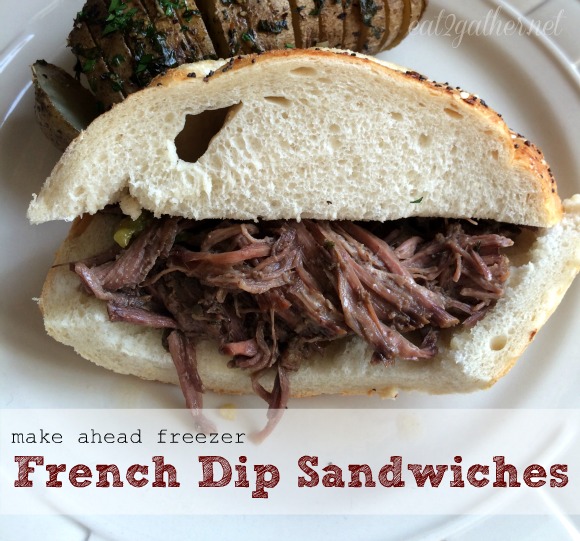 Recently I got together with a few friends and we spent the day making meals to fill our freezers.  This french dip sandwich recipe was one of them, and the first one that I pulled out of my freezer to make for my family!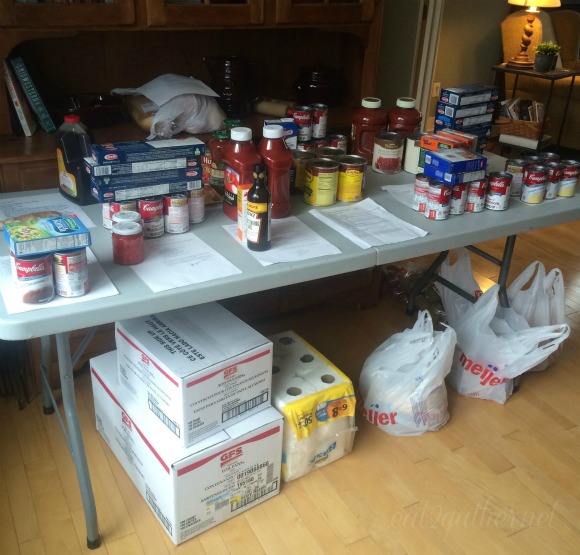 I left this photo on my Instagram the day before our cooking day.  I have already started a post giving all the nitty gritty details of what we cooked and how we organized or day.  Getting together and making freezer meals with friends is not a new idea, just search Pinterest and you will find many examples of people smashing out 10-20 meals with friends in an afternoon.
What made our freezer meal day different?
It started with a conversation between my friend Kim and I, we were saying how life has become so busy and we see daily needs to help others by brining them a meal, which is wonderful except we are finding it hard to get a meal on our own table, let alone somebody else's table!!  This made us feel very frustrated.  We talked about a few different things we could do to get dinner on the table as well ways we could be more available to serve others in our community by bringing them a warm homemade meal.
This is what we came up with:  Get together with two other like minded friends (four total) once a month, or maybe every other month and make 12 different meals for each of our freezers, so 48 meals total.  We decided this is a good amount to supplement our normal cooking and it gives us meals at the ready when someone is in need!  Get an email or a phone call asking us to help someone out and there is no hemming or hawing, no excuses, because we are prepared to serve!!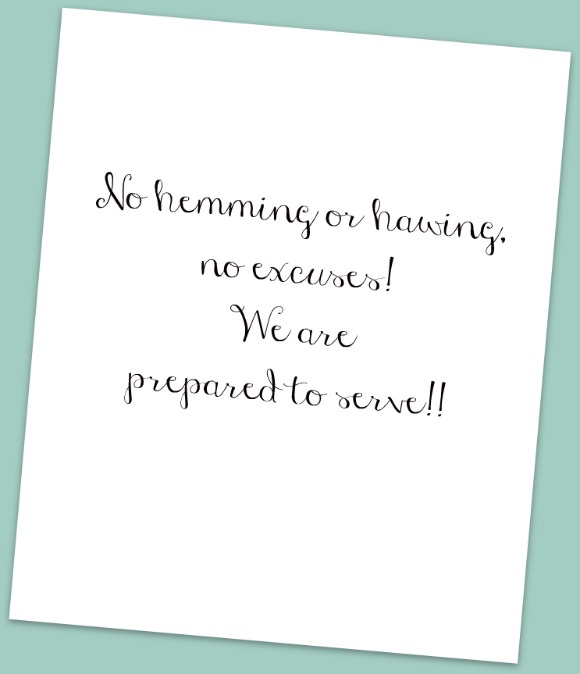 I wonder what my life would look like if each day I took the time to prepare myself mentally, physically, and spiritually to serve others when the need arose?   I think I need to add this thought to my prayer journal fer sure!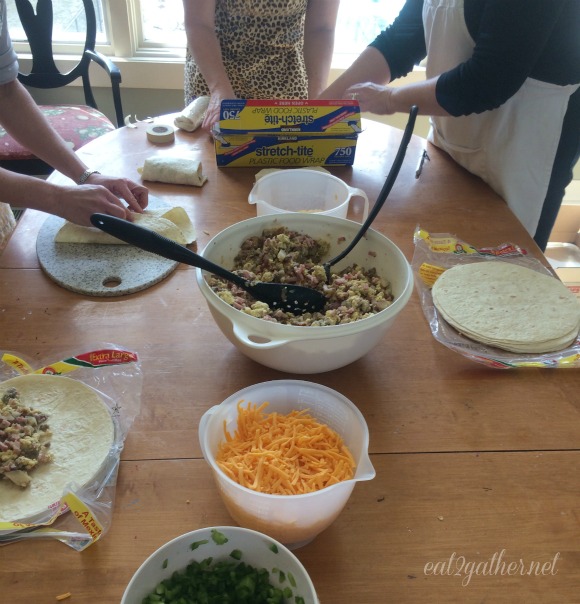 So anyway that's what we did, we cooked all day.  Together.  It was fun.  Refreshing.  We split up the work.  And now it is super fun to have yummy meals in my freezer to share.  How blessed are we that we have the resources to fill our freezers with meals?  Blessed beyond measure, that's how blessed.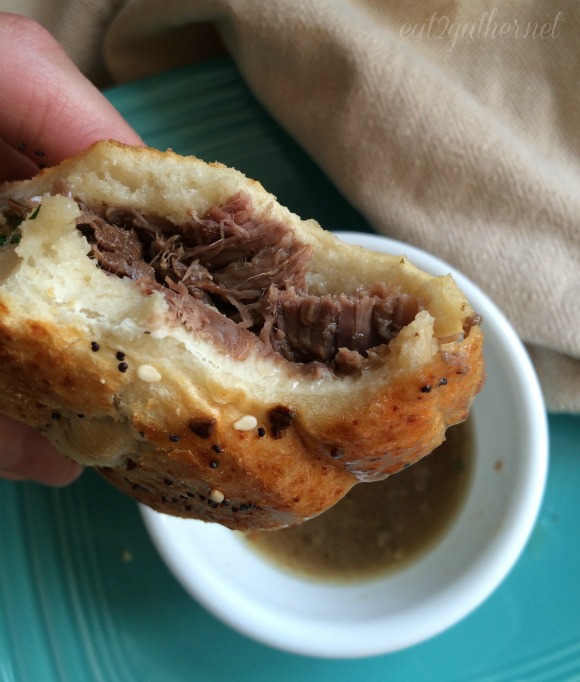 So back to this recipe.  It's a family favorite.  Some might call this Mississippi Pot Roast, but we never eat it that way, we like to shred it up, and pile it high on hoagie buns and dip it in the extra juice!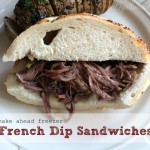 Print Recipe
French Dip Sandwich (slow cooker freezer meal)
You just need a few simple ingredients for this make ahead slow cooker freezer meal.
Ingredients
2-3

pound

Chuck Roast

string removed, and fat trimmed off

1 -10

ounce

can Beef Consommé

1

packet dry Hidden Valley Ranch salad dressing mix

4

tbsp

butter

5

whole

Pepperocinni Peppers

10

Hoagie Buns or French Baguette cut into sandwich sized pieces
Instructions
Freezing instructions: Place the first 5 ingredients in a gallon sized freezer safe zip-loc bag, press all the air out and zip tight. Write cooking directions on a separate gallon sized zip-loc bag place first bag in second, zip tight place in your freezer for up to 3 months.

Cooking instructions: Remove french dip meat from freezer, allow to thaw, place contents of the bag in slow cooker and cook on low for 8 hours, or high for 5. Shred meat with forks.

Serve on crusty hoagie buns or baguette bread, spoon juices into small bowl for dipping.
Notes
If using an insta pot you can place ingredients into pot frozen. Close the lid, set pressure valve to sealed position.  Program insta pot to manueal mode for 90 minutes, once done allow pressure to release for 30 minutes before opening and shredding the beef for sandwiches. 
For more great freezer meal ideas follow my PINTEREST BOARD->->->
Follow Eat2gather 's board Freezer Meals on Pinterest.
Another great resource ->->-> Follow Eat2gather 's board Meals 4 Sharing on Pinterest.