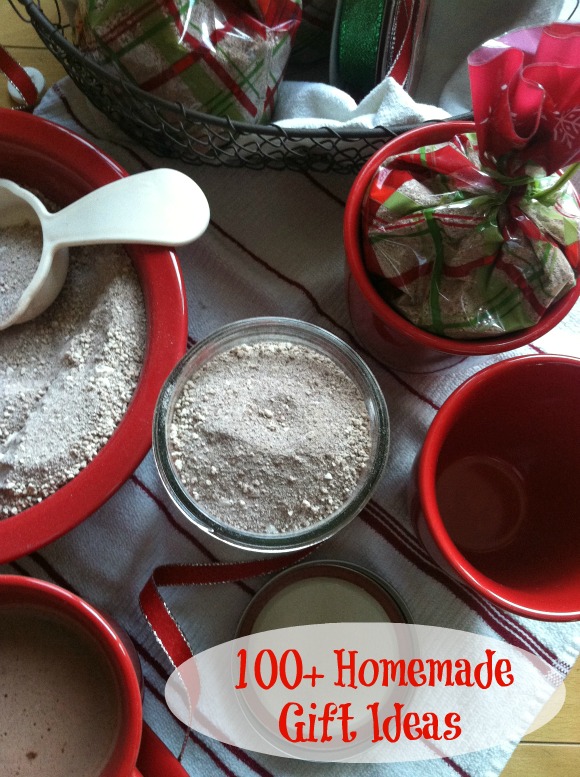 In my opinion the best gifts are never the gifts that can be bought at a store.  I love more than anything a good ol' homemade gift.  My mom was the queen of homemade gifts at Christmas.  She would crochet slippers, and scarves, mittens and blankets, she would paint pots, and crochet plant hangers (Remember those monstrosities everyone had hanging in their windows with spider plants in therm?)  She even hand-painted lamp bases one year and gave them to my grandma's as gifts, and there was always pans and pans of breads, and cookies given away.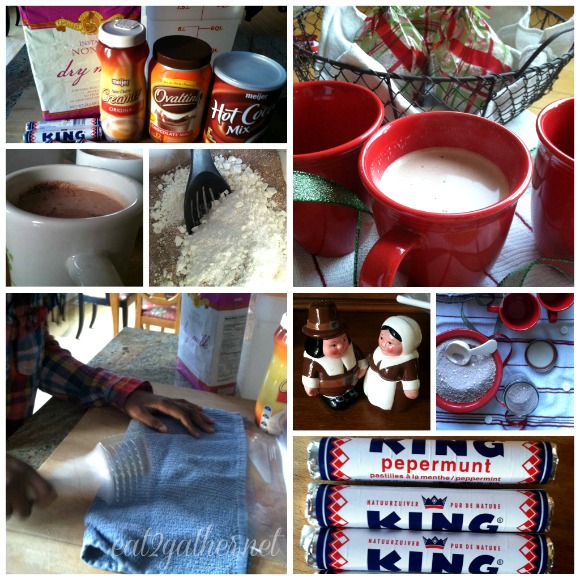 My family was first introduced to Dee's "special" Hot Chocolate a few years back when we had her family over for winter fun and a pizza party.  Dee showed up at my door with a tupperware bowl, full of hot chocolate mix, so big that I think they had to bungi strap it to the top of their car!  This recipe makes an enormous amount of hot chocolate mix, don't let that scare you, because you will become addicted to it and you will want to share it so enormous amount is the perfect amount!  I love making this treat for teacher gifts.  You can fill canning jars and slap a cute label on them, or fill cellophane baggies and put them in a cute mug!  Homemade gift giving at it's finest.
A few years back times were tight for some family members and we decided that instead of purchasing gifts we would draw names and make a gift for the person whose name we drew.  It was the best Christmas ever!  We gave spice blends, homemade doggy biscuits, duct tape wallets, book marks, just to name a few!  Everyone had so much fun, and my tight wad husband loved it the most…..come to think of it though I'm not sure what he made for who, we might have left him out of it.  It's ok, he's fine with it.
 I wanted to re-share a few of my favorite home-made gifts and share a few other great homemade gift round-ups that I found, it's a homemade gift round-up round-up……no I did not just stutter.
Gosh there are some incredibly creative people out there!!  I found over 100 unique fun ideas!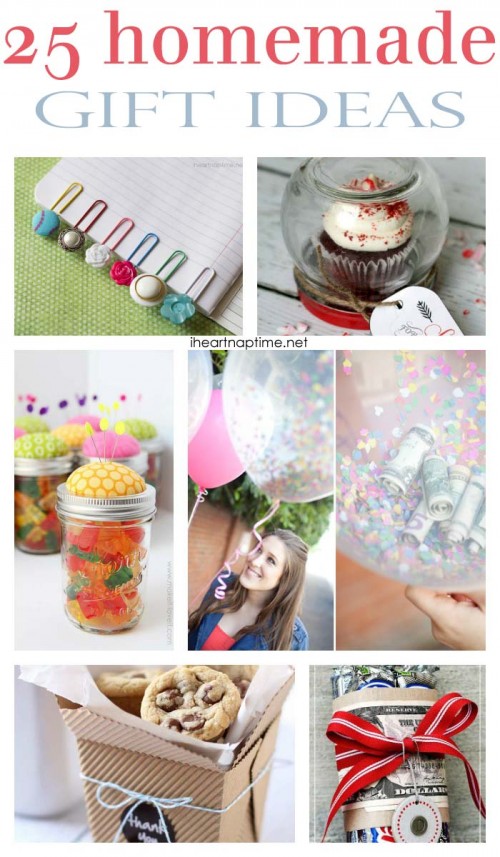 i heart naptime ~ 25 Homemade Gift Ideas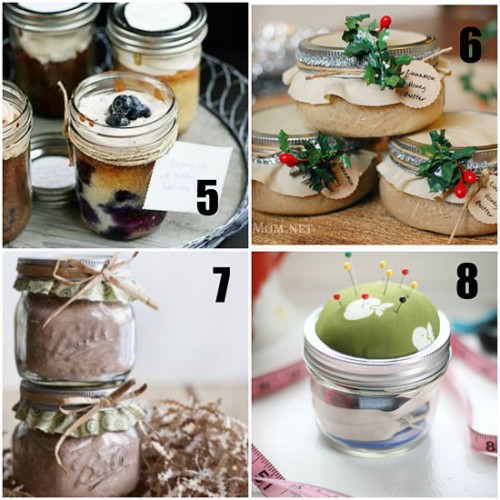 Tidy Mom ~ Homemade Gifts in Jars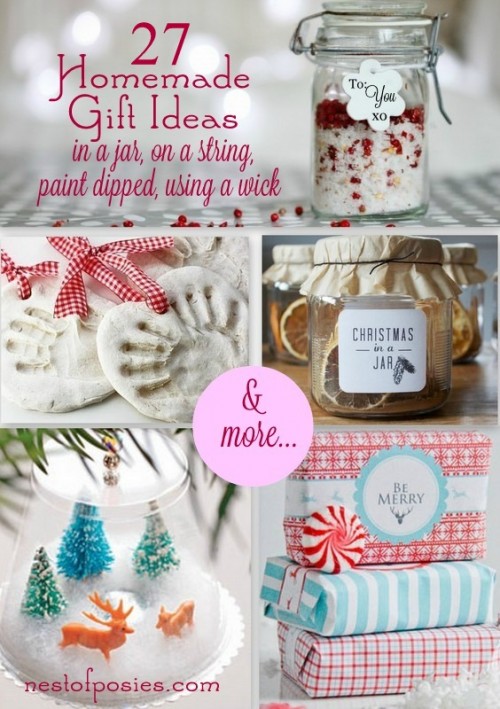 Nest of Posies ~ 25 Homemade Gift Ideas and more….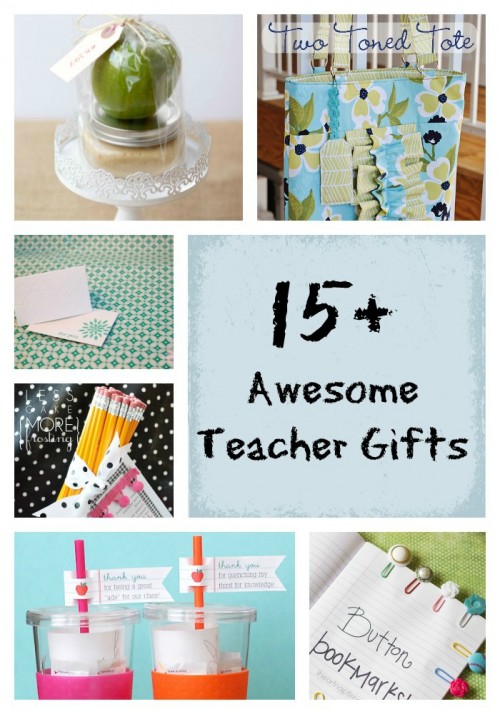 i heart naptime ~ 15+ Awesome Teacher Gifts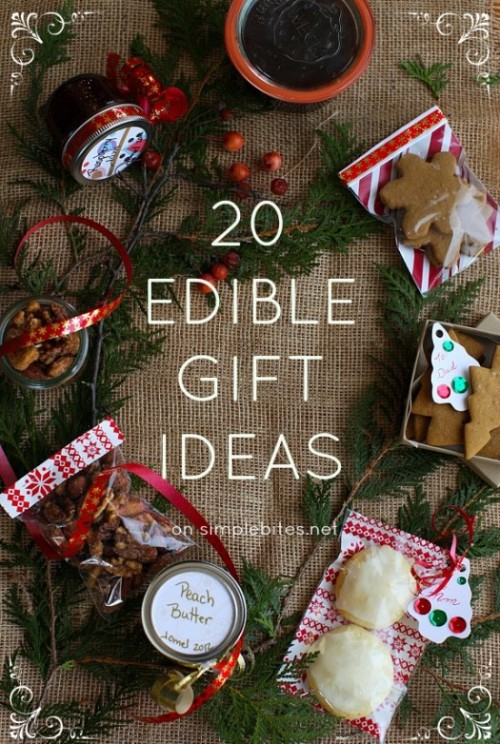 Simple Bites ~ 20 Edible Gifts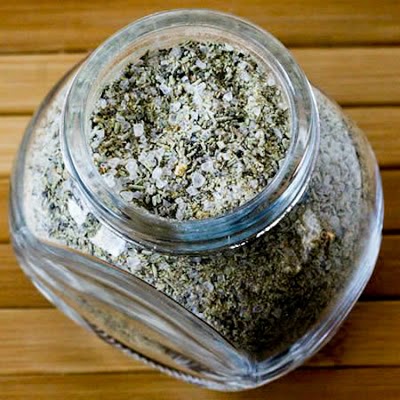 Kalyn's Kitchen ~ 5 Homemade Spice Blends to give as gifts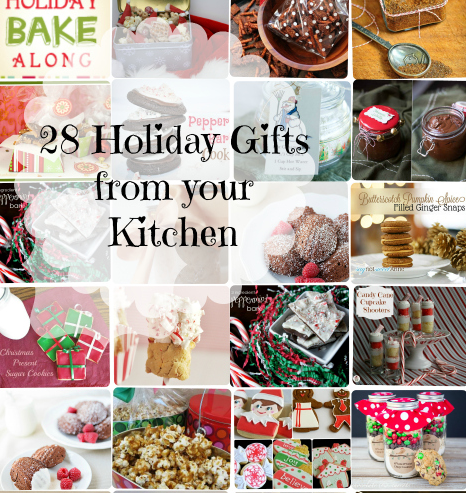 Southern Fairytale ~ 28 Kitchen Inspired Christmas Gifts
[print_this]
1 box  25.6 ounces instant nonfat Dry Milk
1 12 ounce container Chocolate Ovaltine
1 20 ounce container Hot Chocolate Mix with out marshmallows
1 11 ounce container Coffee Creamer
1 4 pack of King Mints crushed
Mix all of the  ingredients together in a large air tight container.
Note: if you can't fine the King Mints don't stress it you can leave them out it's still delicious, but I suggest putting them in if you can find them.  They are tough to crush though so get out your hammer!  It's ok if you can't get them completely pulverized, a few bigger mint bits are just fine.
Make yourself a cup: Stir the mix with hot water to your liking. (I use 1/2 cup of mix for 8 ounces of hot water.)
For giving: Wrap up in cellophane bags with ribbon for gifts! Or fill canning jars and put a cute label on it 😉
This recipe makes quite a bit of hot chocolate mix plenty to share and to keep!
Enjoy!
[/print_this]
More from Eat2gather…..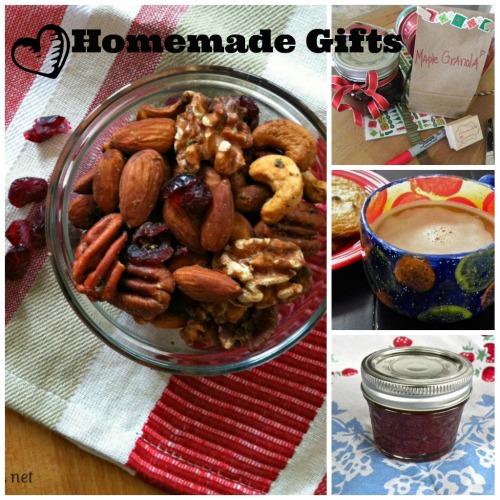 Mocha Cappuccino Mix
Savory Mixed Nuts
Beer Bread Mix
Apple Butter
Homemade Maple Granola
Tis the season….
XOX, Sheila