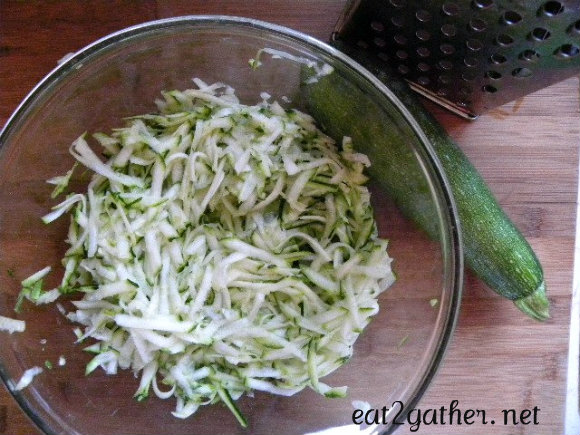 Hello.
It's been awhile.  How are you?  Are you having fun yet?
My Grandpa used to ask, my cousin and I, this when were obviously having fun; rolling in giggles on the floor, climbing back on the raft after diving off for the 100th time, playing volleyball in the yard, or while we were covered in sticky marshmallow from eating a s'more by the bonfire.  As a kid, anytime we were at my grandparents home on "the lake", we were having a blast!
Ever have an over abundance of something in your life. Something good, but you just aren't quite sure what to do with it anymore. One year I planted 3 zucchini plants. Those three plants produced enough zucchini to feed a small village.  I had zucchini coming out of my ears!!!
One week before the kiddos go back to school.  It's been a great Summer.  Just like zucchini we have had enough (fun) for a small village….so much so I'm not quite sure what to do with it!  I don't want it to end, but yet I'm tired of it.
You know what I'm saying?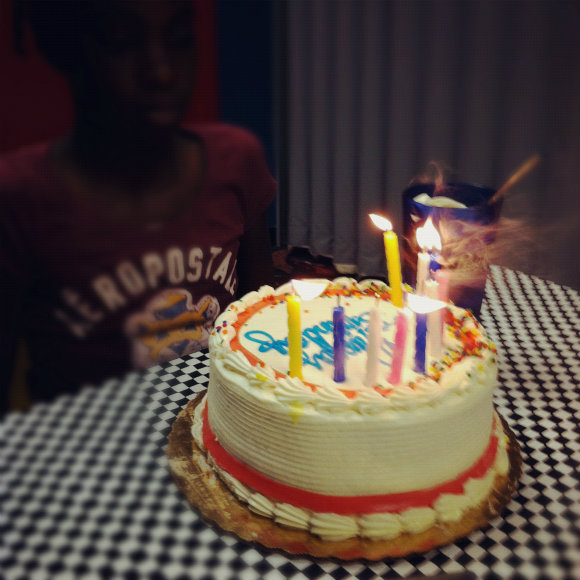 We had birthdays x2.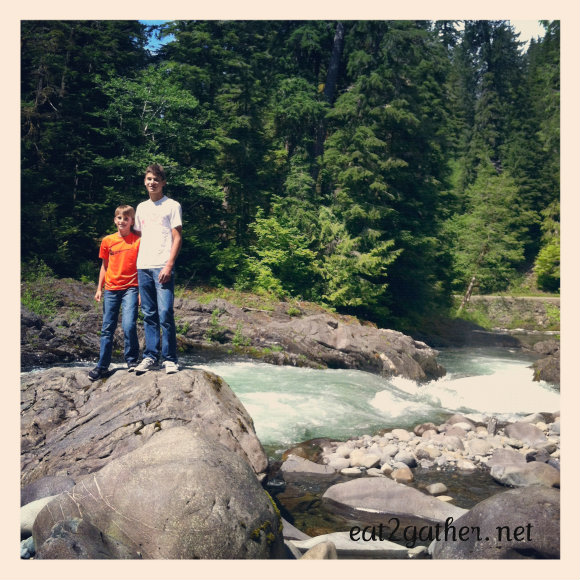 We hiked the Olympic Peninsula, in Washington, in search of Sas-quatch.  He was hiding from us.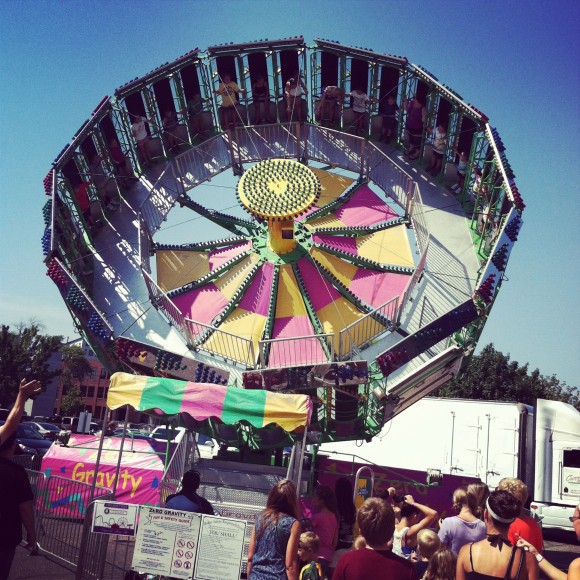 We went to a carnival.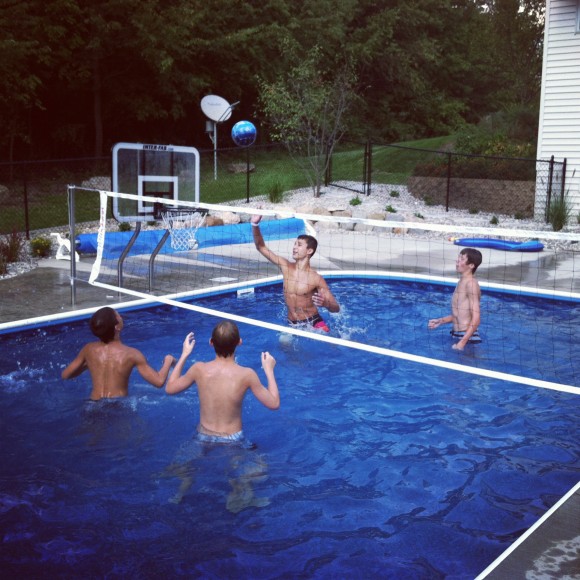 We played hard in our new pool!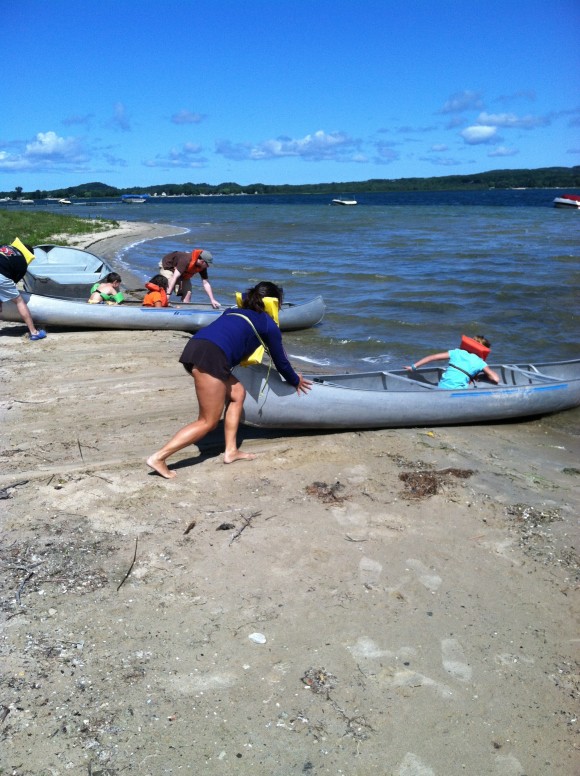 My girls and I competed in the very prestigious Portager Challenge.  Never heard of it?  Are you living under a rock?  Yes that's me with the hefty thighs and the yellow life jacket around my neck…. chuckling allowed!
Did we place? No. Phooey!  I'll try to tell you about that sometime.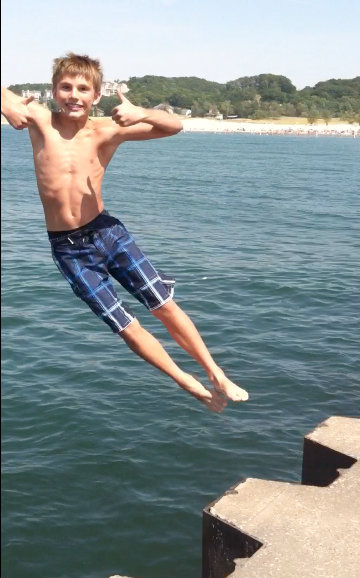 We jumped off the pier.  Living life on the edge…let me tell  you!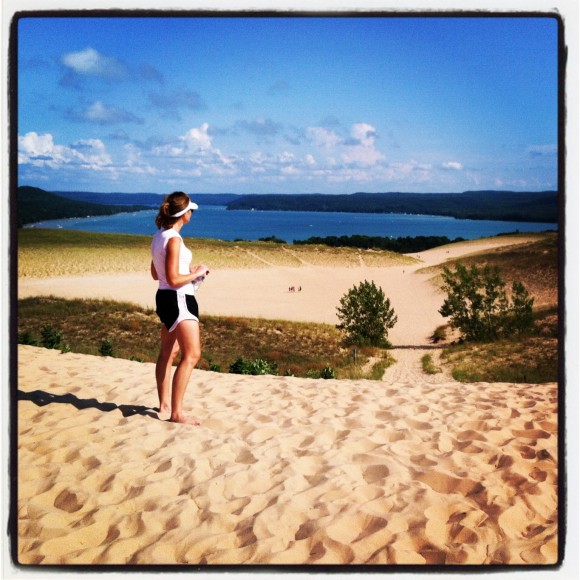 We hiked Sleeping Bear Dunes.  All the way to Lake Michigan!!! If you've done it you know why I used exclamation marks.  Don't believe what the people tell you as you are heading out and they are heading back.  It's a freaking long hard hike over dunes…many dunes, to Lake Michigan.   Bring water, and shoes. Two things we failed to bring on our 90 minute dune walk.  Silly us.  I would do it all over again though, Sleeping Bear Dunes truly is the 8th wonder of the world!  Amazing, breathtaking (literally breathtaking…if you are me and  you ate too many chips this summer!), truly a must do if you are in northern Michigan.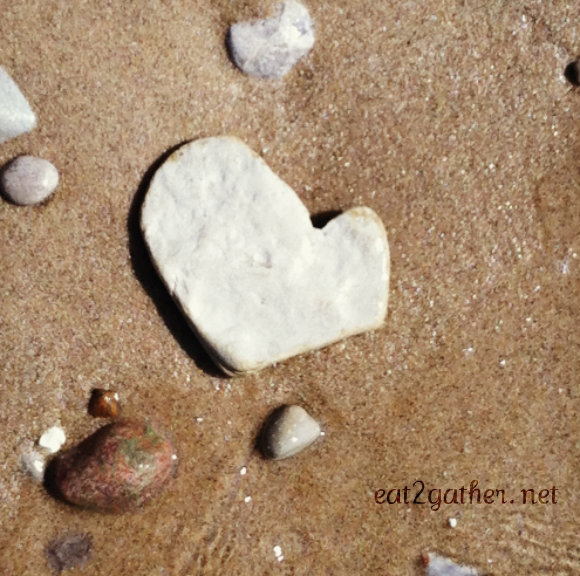 We found unbelievable treasures!  A rock shaped like Michigan! Words cannot express…
This is just a small sampling of the abundance of fun we had this summer.  So you see what I'm saying.  Enough is enough!  The fun must stop!
I can't take it anymore!
Mae West said, "Too much of a good thing can be wonderful".
I say, "too much of a good thing can be exhausting!".
I'm really joshing you all, you know that right?  I really don't want this summer to end.  But end it must…….
So I bet you are really wondering what I did with all the zuchinni I had a few summers ago, aren'tcha?  Who really cares about all the fun I had this summer….(wink) right?!
Well, I used it in stir-fry, bread, salads, ate it raw, made chocolate cake.
Yes…I said chocolate cake!  The best chocolate cake you ever ate!
Chocolate Zucchini Cake is another one of those yummalicious recipes given to me by a nurse my husband works with.  This recipe goes way back.  I failed to write down the name of the nurse who slipped it to my husband on the recipe card. But if you are out there and you gave it to Dr.Ken Johnson, Spectrum Health E.R.,  some 10 odd years ago, I thank you my dear friend from my bottom.
Whoops! Freudian slip….I meant to say…
From the bottom of my heart!
Chocolate Zucchini Cake has a gingerbread quality to it,  it's undoubtedly moist and chocolatey and it stores well.  It's a great snacking cake!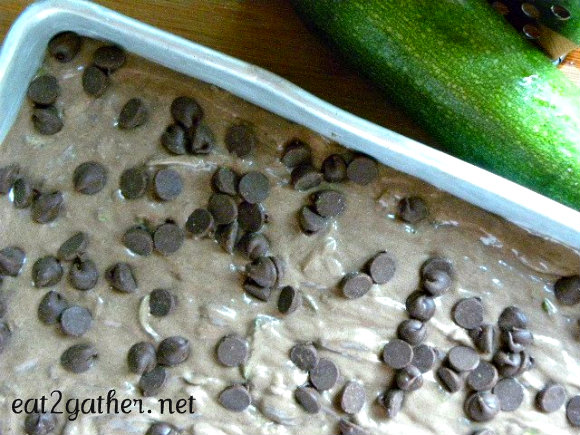 I was going to give you a play by play on how to make it, but I've talked enough already so I'm just going to give you the dern recipe already!  It's so easy.  You don't need any extra help!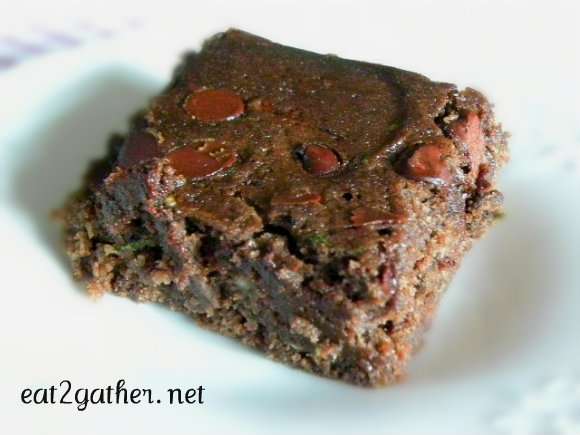 Mmmmm Chocolate Zucchini Cake is so moist!  Don't tell your vegi-phobic kiddos there's zucchini in there, what they don't know won't hurt them….hopefully they take a bite before they spot a green fleck!
[print_this]
Chocolate Zucchini Cake
makes one 9×13 inch cake
1/2 cup Butter, softened
1/2 cup Oil
1 1/2 cups Sugar
2 Eggs
1 teaspoon Vanilla
1/2 cup Buttermilk
2 1/2 cups Flour
1/4 cup Baking Cocoa
1 teaspoon Baking Soda
1/2 teaspoon Baking Powder
1/2 teaspoon Salt
1/2 teaspoon Cinnamon
1/4 teaspoon Cloves
2 cups Zucchini, shredded
1/2 cups Chocolate Chips
1/2 cup Nuts, chopped (optional)
Preheat oven to 350 degrees.
In a mixing bowl cream, butter, oil, and sugar. Add eggs,and buttermilk and vanilla ;mix well. Combine flour, cocoa, baking soda, baking powder, salt, cinnamon, and cloves; gradually add dry ingredients to the creamed mixture. Stir in zucchini. Spread into a greased 9×13 inch baking pan. Sprinkle with nuts and chocolate chips over top. Bake at 350 degrees for 35-40 minutes or until cake testes done.
[/print_this]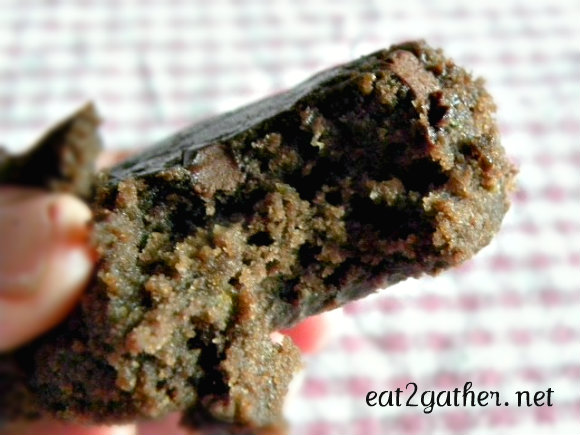 Oh my gershk!  In the words of my father, "this ain't too hateful!"
Luvya, Sheila