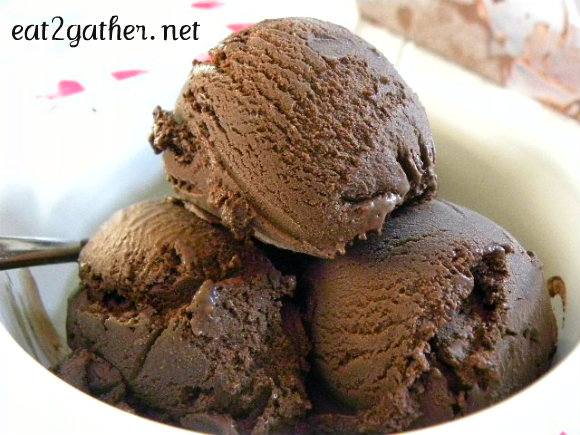 Please tell me you like brownies.  Please say that you eat spoonfuls of the batter when you make them.  If you said yes to either of these questions you are going to fall flat on your face for this ice cream.  This rich chocolate custard is definitely moan worthy.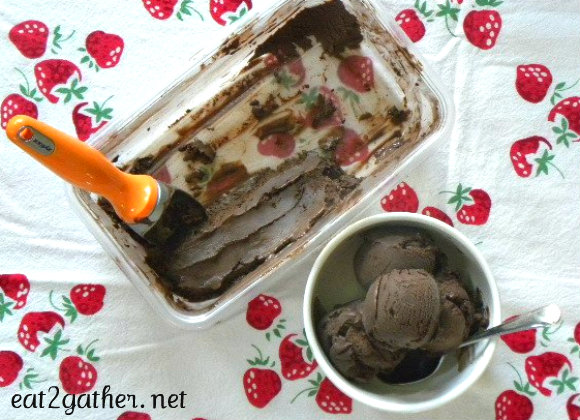 My second son had been begging me to make chocolate ice cream since last Summer, I kept saying that I would.  But then I would always end up making vanilla, or coffee, and then vanilla again.  Takin' the easy way out.  I was playing it safe.  I'll make you hot fudge for your homemade vanilla bean ice cream, that's yummy, right?  He wasn't buying it.
Come on mom, why can't you make me chocolate ice cream?
Because son, I've  never made it before, and I'm too lazy to try something new.  Of course I didn't say this, but…….
Last week I finally got up the gumption to make, my oh so patient, son his much anticipated, and long awaited homemade chocolate ice cream.  It didn't go exactly as planned.  True to form , I failed to read the recipe.  So knee deep in simmering heavy cream I realized my pantry was void of  the cocoa and  chocolate the recipe called for.  I went into concoct mode.  Thankfully I scribble down measurements as I concoct.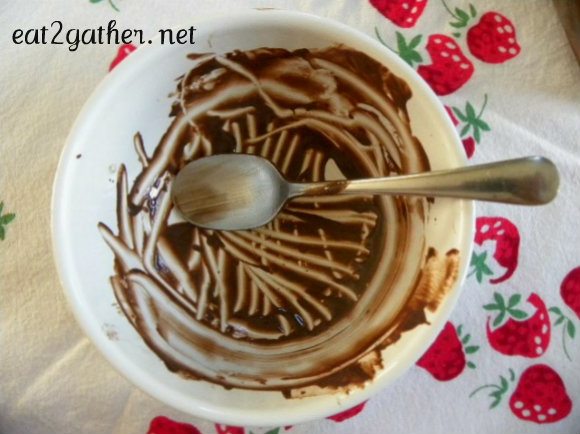 I could tell by tasting the mix that it wasn't going to be too shabby, but it wasn't until the ice cream and been frozen and taste tested that I knew the extent of the damages.
"It tastes just like brownies" was the first assessment.
Second child confirmed this by announcing, "Brownie Batter! MMMMmm, can I have more?  Is this for us?"
Third taste tester.  Hum, rum rum Hum rum rum schmecker schmack schmack, slurp…… and so on and so forth.
Before I knew it the first batch was gone!
I love it it when my negligence in preparation turns out so remarkably.  What else could I do, but to turn around and make it all over again.  1. I needed to make sure it had really happened that this chocolate ice cream mishap that tasted like brownie batter was not just a dream.  2.  Kenny had declared it "blog worthy".  To put it on the blog I needed pictures, thus I needed to make it again, fer yew.
So here she is the not too shabby recipe for the Brownie Batter concoction, all for your moaning pleasure….

Add 2 1/2 cups half and half, 2 cups heavy cream, and 1 tablespoon vanilla extract to saucepan, simmer for 15 minutes.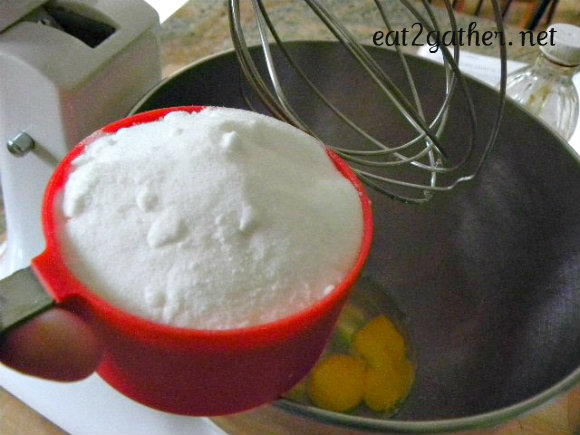 Add 2 eggs, 2 egg yolks, and 1 heaping cup of fine sugar to mixing bowl.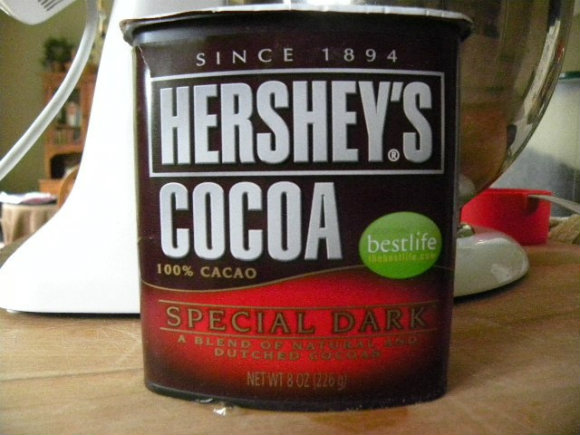 Add 1 cup Hershey's Special Dark Cocoa to eggs and sugar.  Mix on high.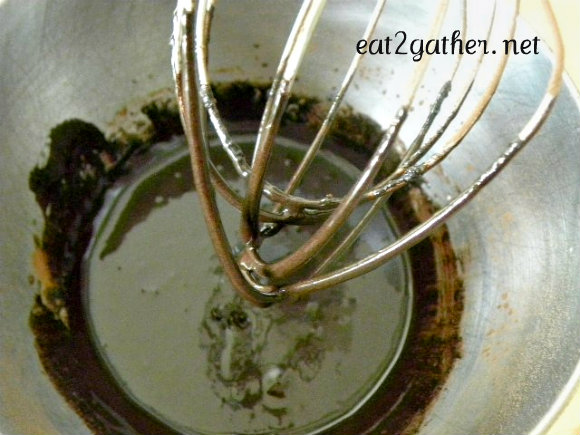 Scrape bowl once with spatula, continue to mix until chocolate is thick and smooth, about 3 minutes.
Tempering the egg mixture with the hot cream, can be tricky.  Just be sure to go slow, and never stop mixing.   Remove 1 cup of hot cream, slowly drizzle cream into egg/chocolate as you mix.  Never stop mixing, as you slowly add the hot cream to the chocolate, continue until all the cream has been incorporated.  Sorry, but did I mention to mix vigorously with out stopping during this step?  Oh! oops! Sir-eee.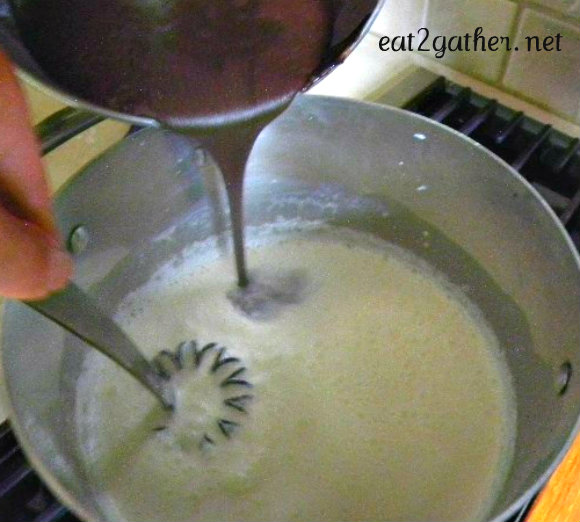 Turn around and pour tempered chocolate into hot cream mixture.  Once again stirring non-stop. You can also add in a few chocolate chips at this point too…just for good measure.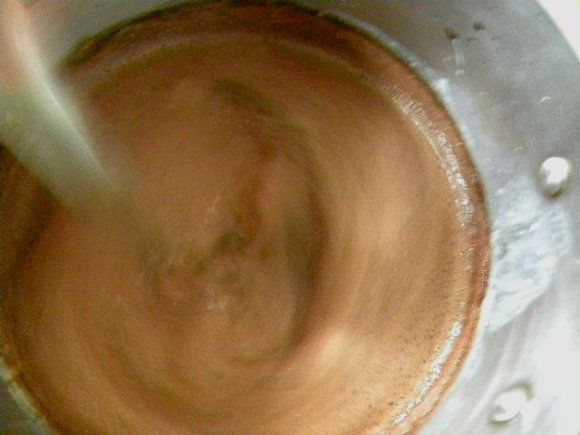 Continue to whisk over medium-low heat for 5 minutes or until custard is thick, and coats the back of a spoon. Too hard for you to stand in one place and stir for five…maybe 8 minutes?  This is key in getting this ice cream mix creamy, so ya gotta do it.  Just make a game out of it.  Stir to the left 5x, then the right 5x, make criss crosses, then pretend your whisk is a lasso and do little circular lasso motions around the pans edge.  Sing a song, do a dance.  Talk to your dog….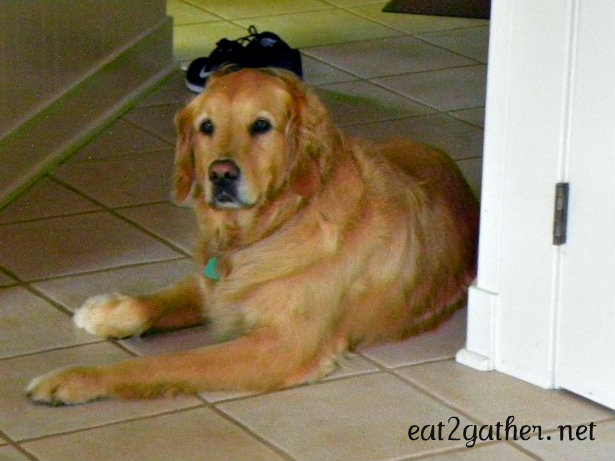 Lady you is weird, you is goofy, you is lost your mind.
It's worth your canine thinking you have lost your marbles, because in the end you'll have this fabulousness.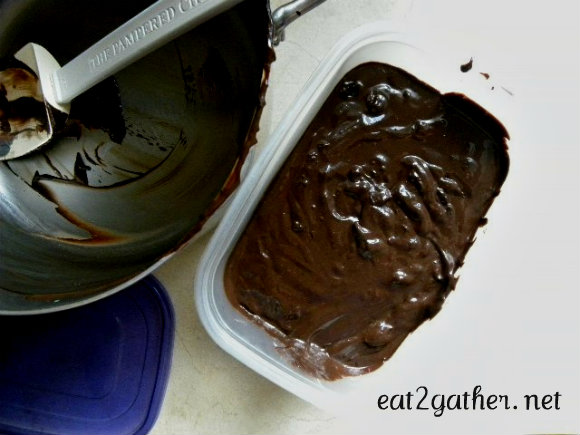 Remove the custard from heat and let cool, then transfer to a freezer safe container, and refrigerate until completely cooled.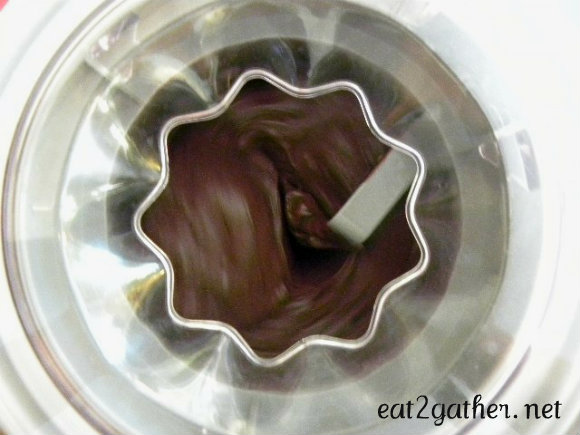 Empty custard into the freezer bowl of ice cream maker, mix for 20-30 minutes.
If you do not have an ice cream maker, consider borrowing one from a friend to make this delectable treat, if none of your friends have a machine you can borrow….HAVE NO FEAR!  You can place the carton in the freezer and stir intermittently until ice cream is too hard to mix.
The second batch never made it out of the freezer bowl.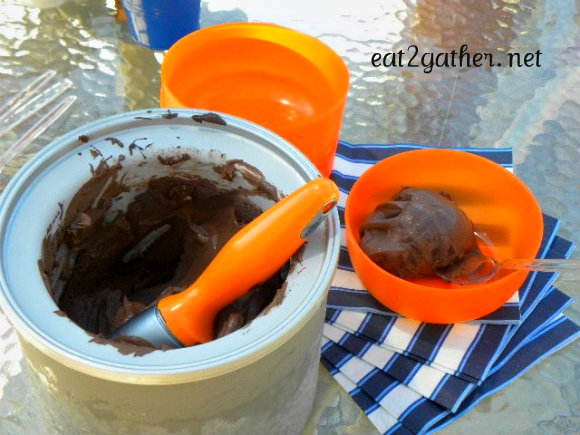 [print_this]
Brownie Batter Ice Cream
makes 1 quart
2 1/2 cups Half & Half
2 cups Heavy Cream
1 tablespoon Vanilla Extract
2 Eggs
2 Egg Yolks
1 heaping cup ultra fine pure cane Sugar
1 cup Hershey's Special Dark Cocoa (or Dutch Process Cocoa)
1 cup Semi-sweet Chocolate Chips
1. In a large sauce pan combine half and half, heavy cream, and vanilla bring mixture to a simmer over low heat for 10 minutes.
2. With a mixer combine eggs, egg yolks, sugar, and cocoa. Beat for 3 minutes, stopping to scrape bowl once. Mixture should be thick and smooth.
3. Remove 1 cup of hot cream from pan, and ever so slowly drizzle hot cream into chocolate while mixing, until completely combined and smooth. Do not stop mixing while adding hot cream. Add slowly.
4. Add tempered (warmed) chocolate mixture back into hot cream, while continuously whisking. At this point add in the chocolate chips and let them melt in to the mixture.  Whisk over medium-low heat for 5 minutes or until ice cream mix becomes thick like pudding. Don not stop whisking. Remove from heat and let cool. Transfer to a freezer safe carton, place in refrigerator until completely cool.
5. Transfer cooled ice cream mix to bowl of ice cream maker, turn machine on and let mix until thickened, approximately 20-30 minutes.
Note: If you do not have an ice cream maker, you can put carton in freezer and stir often, until ice cream becomes hard to stir.
[/print_this]
WARNING. DANGER. BEWARE.
This ice cream is….for lack of a better word droolishous.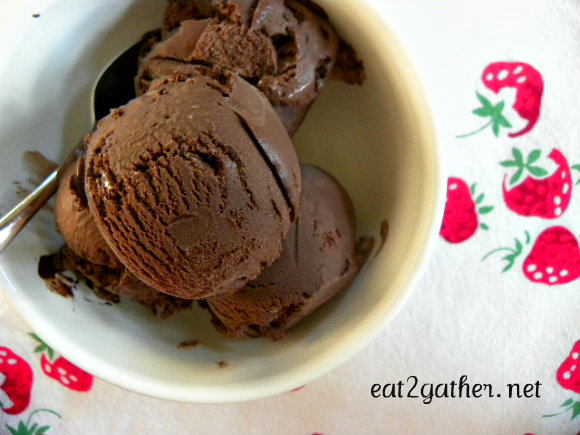 I hope you try it!  Just don't say I didn't warn you on the drool factor.
slurp
drip
lick
drool