What's not to like? Dense moist pumpkin cake with all the luverly spices you would expect top it all off with my mom's Never Fail Caramel Frosting, yes, please and thank you very much!  I'm pretty sure I'm not alone when I say…
I LOVE PUMPKIN!!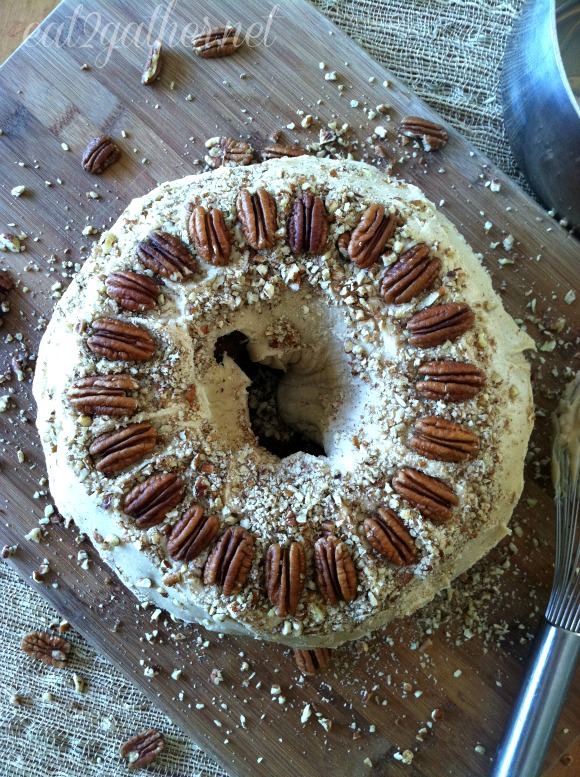 This cake is so easy, there's nothing tricky of fussy about it.
Walnuts also work really well in this recipe, and of course if you aren't a fan of nuts then you can leave them out all together.
I think I've warned you about this frosting before.  It's DangerOUS.  As in finger licken can't stop tasting till the whole darn pan of frosting is gone….whoops!  Oh golly if you are a caramel fan, this frosting is going to be your new best friend enemy…frenemy. It's so easy to make, and it never ever fails me. Ok I'll stop goo goo gah gahing over the frosting and get on with the cake.  I love a bundt, I think there must be something nostalgic for me about a cake baked in a bundt pan.  However, if you don't happen to have a bundt pan a regular ol' 9×13 sheet cake pan will work just fine.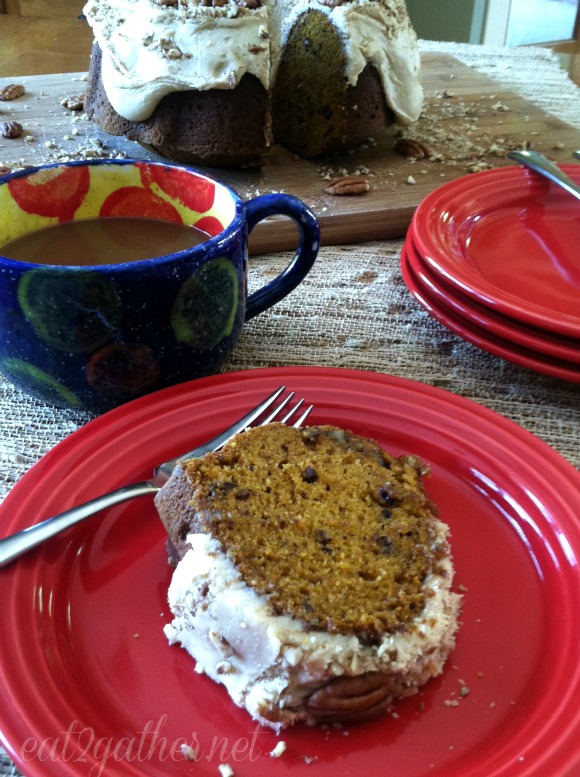 You might just want to put on a pot-a-Joe….this cake screams for a cup!
[print_this]
Caramel Pecan Pumpkin Cake
1 bundt pan or a 9×13 inch pan
1 cup Vegetable Oil
2 cups Sugar
3 Eggs
3 cups Flour
2 teaspoons Soda
1 teaspoon Cinnamon
1/2 teaspoon Nutmeg
1/4 teaspoon ground Clove
1/2 teaspoon Ginger
1 teaspoon Salt
2 cups canned Pumpkin
1 cup chopped Pecans
1 recipe Never Fail Caramel Frosting
1/2 cup chopped pecans for garnish
Preheat oven to 350 degrees.
Combine oil and sugar in mixing bowl beat until combined then add in eggs one at a time, beat on medium high until light and fluffy.
Measure out flour add soda, cinnamon, nutmeg, clove, ginger, and salt to flour and stir in. Slowly add dry ingredients to wet ingredients. Taking time to scrape the side of the bowl once or twice. Continue to blend on slow speed, when dry ingredients are completely incorporated gradually add in pumpkin, scrape sides of bowl and beat on medium for another minute. Fold in 1 cup of chopped pecans.
Pour batter in to a well greased bundt or 9×13 cake pan. Bake at 350 degrees for 50 minutes for bundt pan, 35-40 for 9×13 pan or until toothpick comes out clean when poked in center of the cake. Allow to cool slightly before pouring Caramel Frosting over cake.
Never Fail Caramel Frosting
1 stick Butter
1/2 cup Brown Sugar
1/4 teaspoon Salt
1 teaspoon Vanilla
2 tablespoons Milk
2 cups Powdered Sugar
Melt butter, sugar, and salt together, whisk continually until butter is melted and caramel is bubbly. Remove from heat whisk in vanilla and milk. Let cool for 2 minutes, add in powdered sugar, whisk until thick and smooth. Spoon over cake, or directly in your pie hole 😉 .
[/print_this]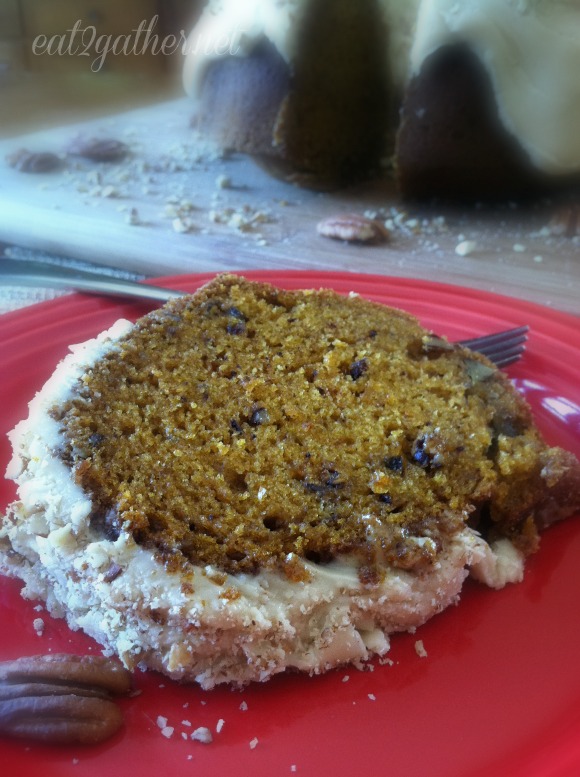 Well hello there Caramel Pecan Bundt Cake.  Have I ever told you one of my all time favorite movies is My Big Fat Greek Wedding?  That movie has one of the best bundt cake scenes ever filmed…because you know bundt cake is a popular genre in films. 😉
A few more pumpkiny recipes to help you get your pumpkin fix this Fall.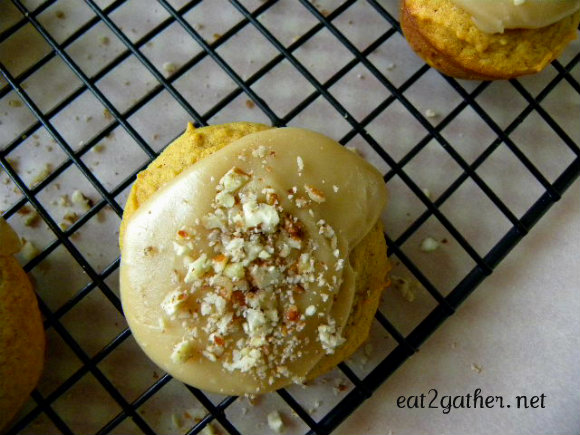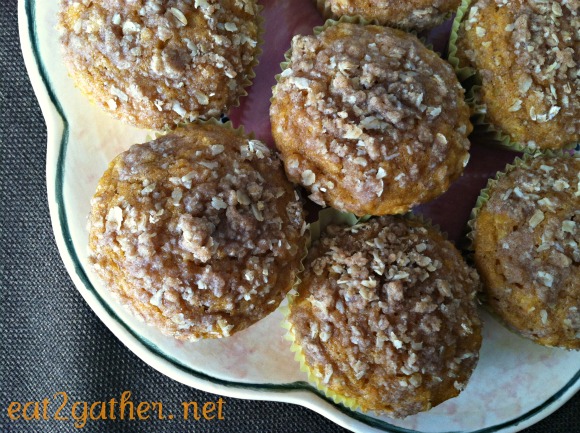 Whole Wheat Oatmeal Pumpkin Oat Muffins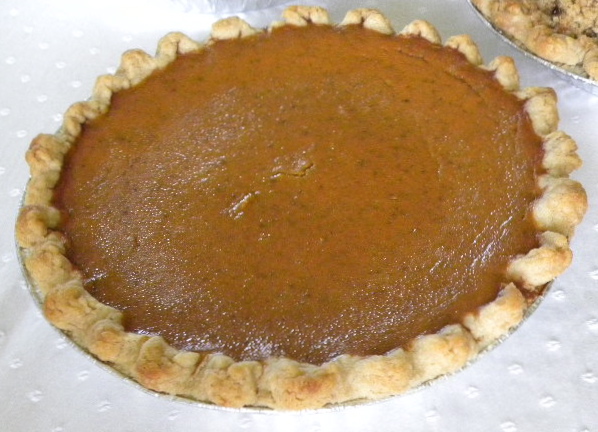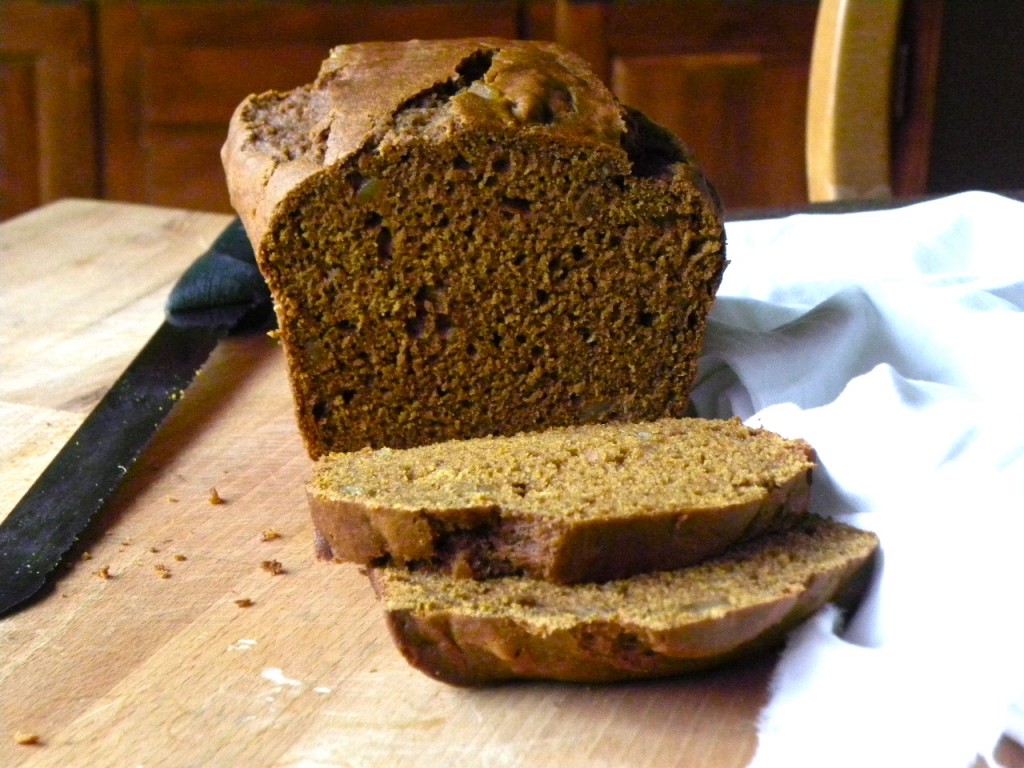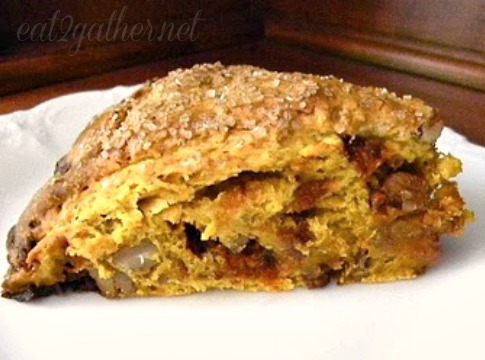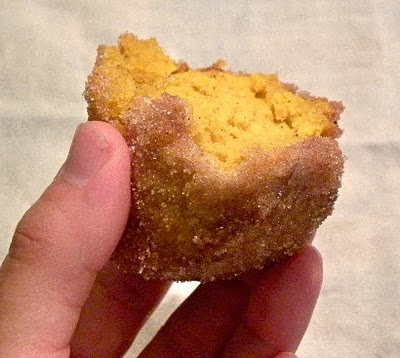 What will you be eating this weekend?  Anything pumpkiny?  
Much love! Sheila
PSSST!!! Don't forget to enter to win $100 Stitch Fix Gift Certificate you have until midnight Sunday night.  Winner will be announced Monday. Good Luck!