The Month of June seems to be all about celebrating!  End of school, Graduation, Fathers Day, Flag Day, birthdays and DAIRY!
June is National Dairy Month
I have partnered with UDIM to celebrate the fact that 98% of Michigan's dairy farms are family owned and operated.  Dairy farming is a true Michigan tradition, and has been for generations.  Michigan has 1,700 Grade A dairy farms that produce enough milk to supply the entire state!
Which means the milk you buy at the grocery store is all local dairy!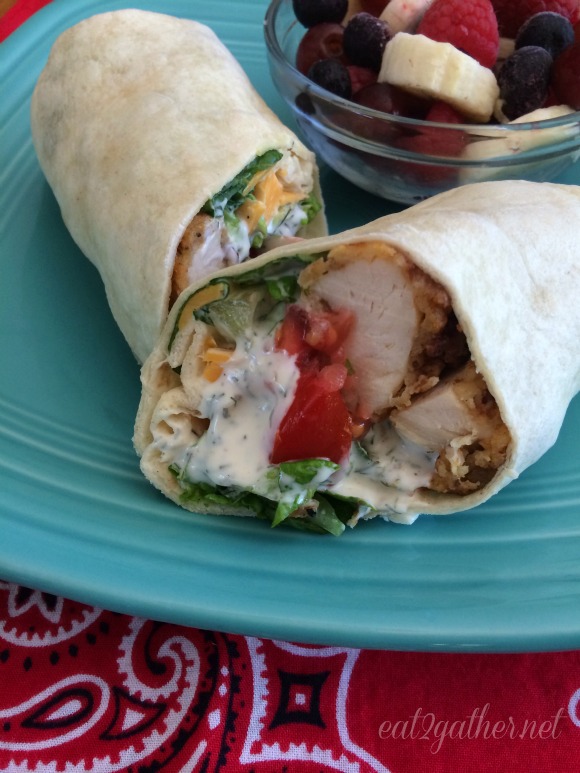 My family loves a meal with options, an assembly required type meal.  Buttermilk Ranch Chicken Wraps are amazing for lunch or dinner.  Put out all the filling options and let everyone build their own.  The Buttermilk Ranch Dressing  made with low-fat plain yogurt is perfect way to get your dairy on for National Dairy Month!  Another thing I love about this meal is the Buttermilk Ranch Dressing recipe can be used for salads and dipping vegetables in as well as a sauce for wraps.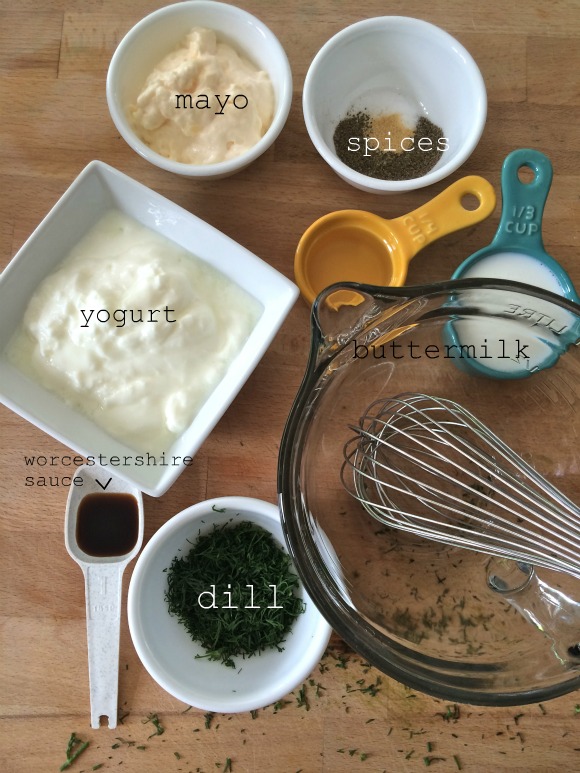 Most likely you have all the ingredients on hand in your pantry to make this MOOvulous dressing!  Feel free to use fresh dill or dried.  Truth be told I usually use dried just because it's easier to keep on hand for making this dressing at a moments notice.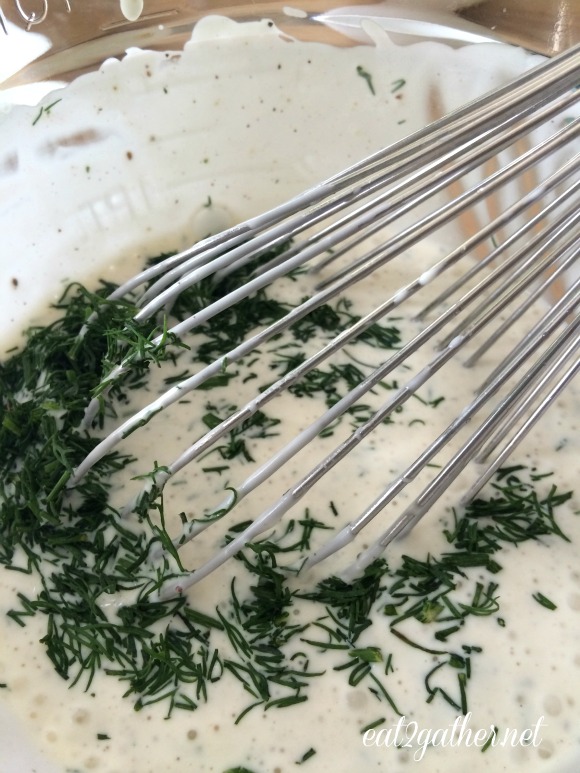 Whisk all the ingredients together, and store in your refrigerator for up to 7 days.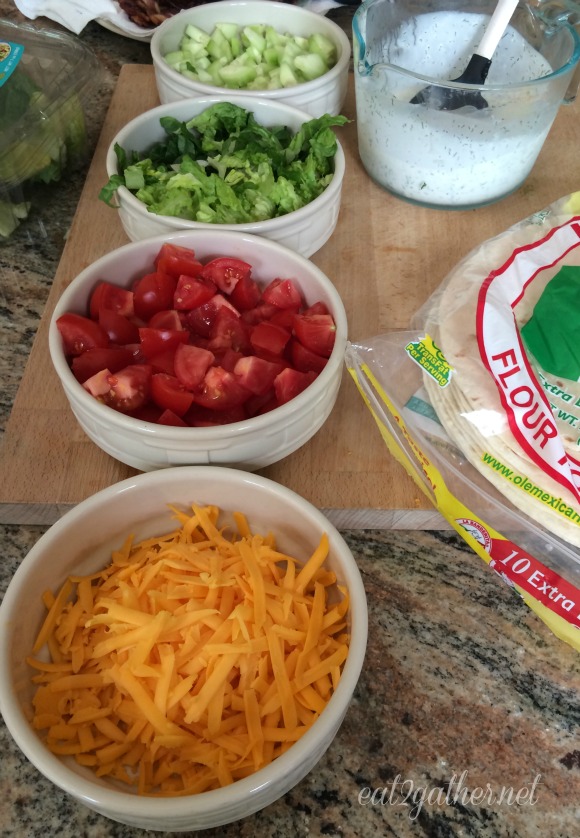 This is how we do it.  I set out all the wrap options (cheese, lettuce, tomatoes, cucumber, bacon, insert your favorites) and let everybody make their own wrap.  This also works out well as a salad bar.  It's really a great option for a fun Summer party.  The star of this wrap is of course the Buttermilk Ranch Dressing made with low-fat plain yogurt, but the award for best supporting protein goes to the buttermilk fried chicken!  Talk about AhMOOzing!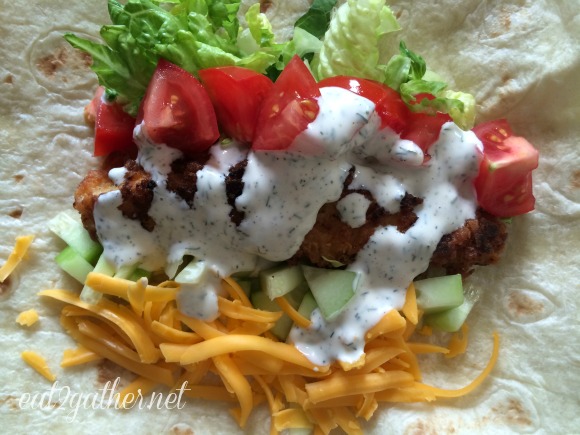 Can you say OH-ma-gersh?!  I could eat this everyday.  If the fried chicken fingers scare you well then you're not my friend.  JK.  I still love  you.  You can use grilled chicken or turkey/chicken deli meat.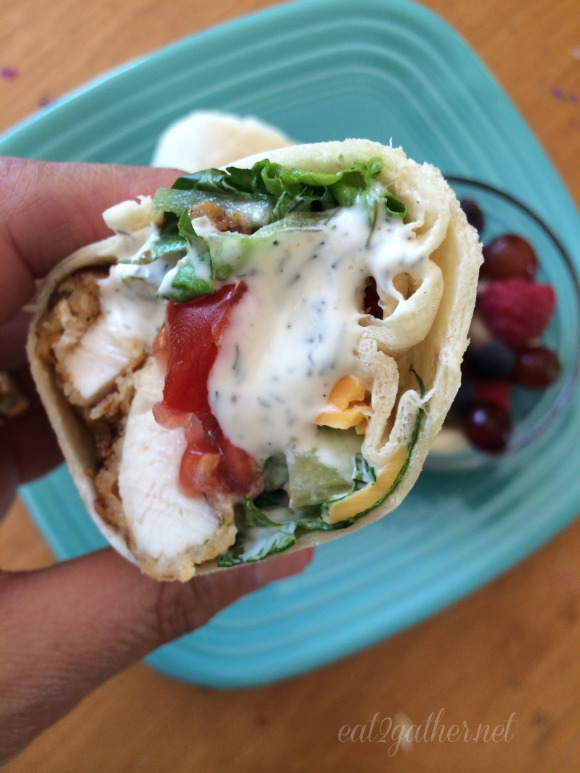 Please.  I beg of you.  You need to promise me you will try this wrap at least once with the buttermilk Chicken Fingers.
[print_this]
Buttermilk Ranch Chicken Wraps
makes 10 wraps
3 pounds homemade Chicken Tenders
1 1/2 cups shredded Cheddar Cheese
2 cups chopped Romaine Lettuce
1 Cucumber, diced
2 medium Tomatoes, diced
6 pieces of cooked Bacon, crumbled
10 burrito sized flour Tortilla wraps, or what ever your favorite sandwich wrap is
Buttermilk Ranch Dressing
1/2 cup low-fat plain Yogurt
1/2 cup Mayonnaise
1/4 cup Buttermilk
1 tablespoon White Vinegar
1/2 tablespoon Wocestershire Sauce
1 tablespoon Dill (fresh or dried)
1/4 teaspoon Celery Salt
1/2 teaspoon Pepper
1/2 teaspoon Salt
1/8 teaspoon Garlic Powder
Whisk all the dressing ingredients together and store in the refrigerator for 1 hour before serving, so the flavors have time to get happy together.  Get all of  your wrap options out and ready for assembly, and ENJOY!
Note:  Feel free to add whatever your favorite options are to the list for your wraps, avocado is one of our favorites!  Also this makes a great salad buffet.
[/print_this]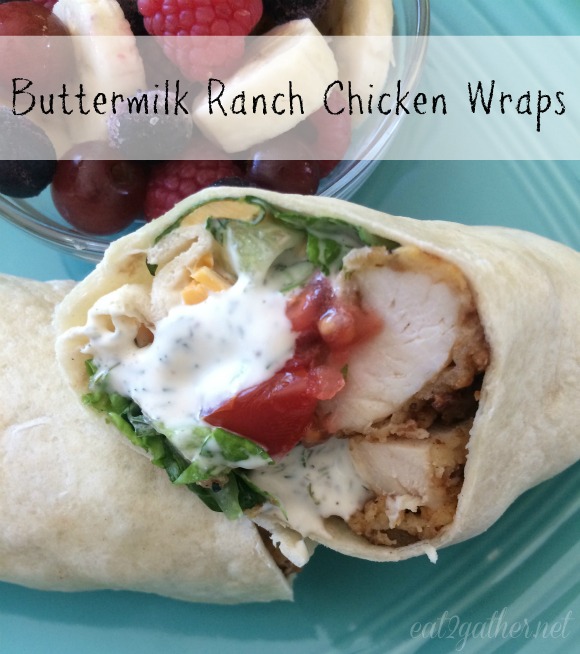 Recently I was lucky to get invited to the Grand Rapids Fresh Blogger tour hosted by the United Dairy Industry of Michigan.  It was amazing. We got to sample so many Michigan made dairy products.  I'm hoping to get a recap of my Michigan foodie adventure on the blog soon….stay tuned!!
I would love to hear how you're celebrating dairy month.  What are some of your favorite summer recipes that include dairy products?  
Enjoy! Sheila
Disclaimer: I have been compensated by the United Dairy Industry of Michigan time needed to share this recipe with you.  As always all opinions expressed are 100% my own!