Cheesy Chicken Chili Buns
Recently at Blogher Food in Miami I had the pleasure of meeting the Kings Hawaiian folks.  I don't aways get all goo goo gah ga over a brand, unless it's a brand I always use, and my family loves.  So I guess you could say I may have been just a weensie bit excited about meeting them. By the way….have you seen this commercial?  It made me laugh out loud, because my kids pretty much just suck these rolls right up!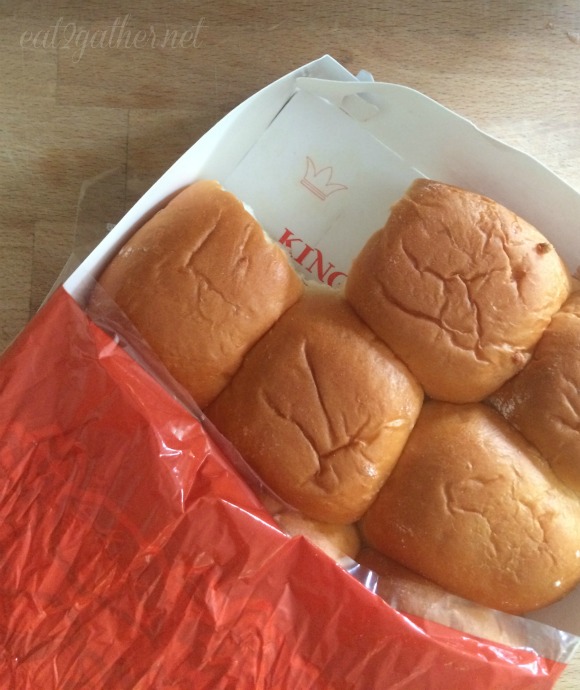 As you can see!  I just got home from the grocery store, turned around to make this recipe and BAM! Roll suckerupper alert!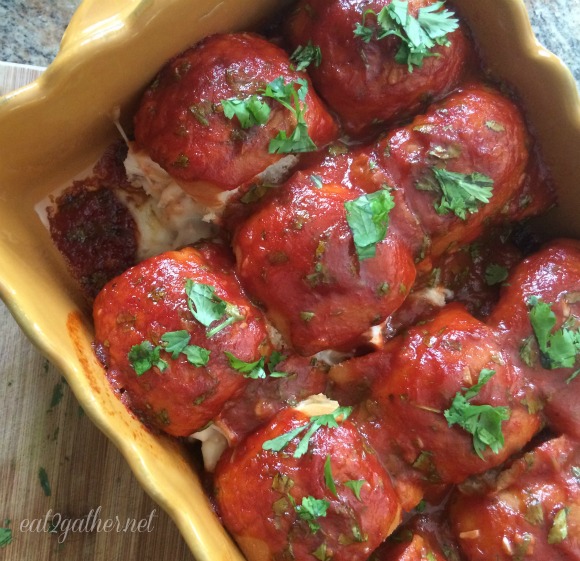 In celebration of meeting the Kings Hawaiian peeps and sucking down a few dozen of their rolls while I was in Miami (I've got the tummy roll to prove it!) I've come up with this tasty cheesy sandwich that is sure to be a hit at your next potluck or just for an easy delicious lunch or dinner option for your family! (pssst notice the hole in my dish where the missing roll shoulda been?!)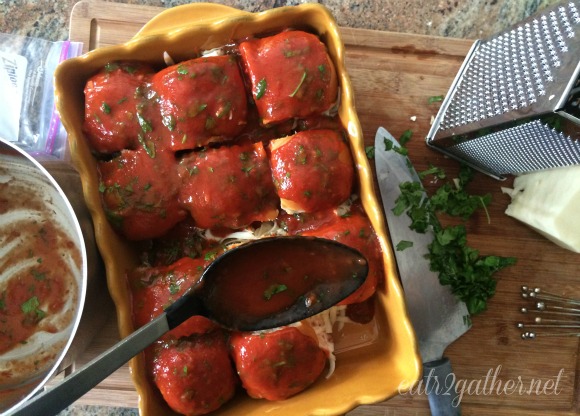 This recipe is a play on this Cilantro Chili Bread, which I might add you need to serve with BBQ ribs at some point this summer….trust me! This sauce is lip smackin' good let me tell you!  I just used a roaster chicken and shredded the meat, making this recipe super simple.  Everyone in my family loved these sandwiches!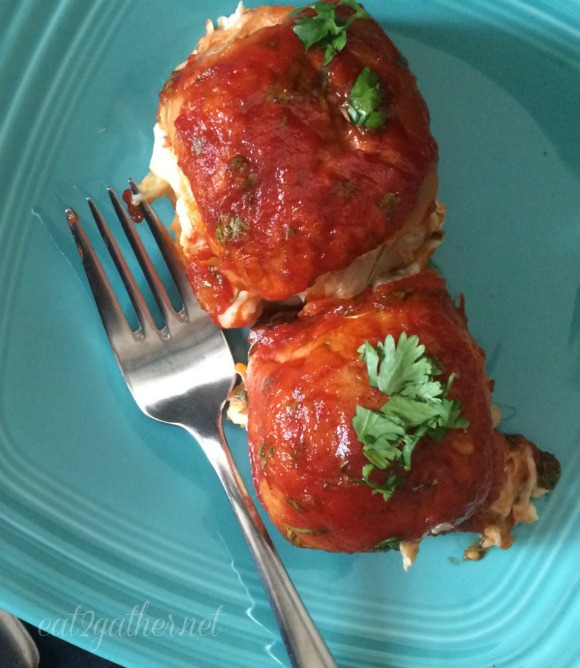 Cheesy Chicken Chili Buns are perfect for sharing!  I used my fingers, but I  have to warn you, you may need to serve them with a fork!
[print_this]
Cheesy Chicken Chili Buns
makes 12 buns
1 package Kings Hawaiian original sweet buns
1 Roast Chicken
2 cups Monterey Jack Cheese
1 stick butter
1 cup Chili Sauce
1 clove garlic
1/2 teaspoon Chili Powder
1/8 teaspoon Cayenne Pepper (more if you like)
1/3 cup chopped fresh Cilantro + additional for garnish
preheat oven to 350 degrees
1. Pull roast chicken from the bone and shred. You will need 4 cups of chicken total.
2. Slice buns in half and lay the bottom half in a 7×11 inch baking dish.
3. Evenly distribute the chicken over the bottom half of the buns.
4. Spread grated Monterey jack cheese over chicken, and cover with top buns.
5. In a small sauce pan add butter, and garlic over low heat melt butter and whisk together with garlic. When butter is melted whisk in chili sauce and spices. Allow mixture to come to a low boil, then remove from heat and add in cilantro.
6. Pour sauce evenly over chicken sandwiches, cover with foil, place in preheated oven and bake for 15 minutes. Remove foil and allow to make for another 10 minutes. Remove from pan and serve.
Note: This sandwich is amazing served with my Spicy Ginger Cole Slaw.
Enjoy!
[/print_this]
This post is part of my entry in to the KING'S HAWAIIAN® Go PupuleTM Recipe Sweepstakes. For details on how you too can enter for a chance to win the sweepstakes prize by entering the KING'S HAWAIIAN® Go PupuleTM Recipe Sweepstakes, go here: http://www.kingshawaiian.com/GoPupuleRecipe.