31 days:: go2 Meals 4 Sharing
You still have 4 days to enter to win a 12x12 Cafe Mount Print of
       your choice from 

REDLETTERWORDS

!!  ENTER to WIN
                           HERE!!!!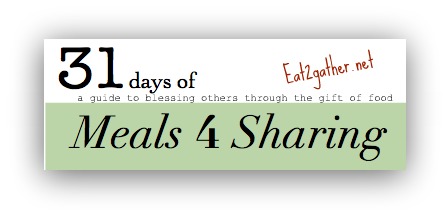 There are so many great meal ideas out there on the www.  The possibilities are endless, and it can be overwhelming to sort through them all.  It can also be overwhelming trying to figure out what to bring someone for dinner.  So I thought I would help you out by featuring a few of my favorite recipes from other foodies that are easy to share.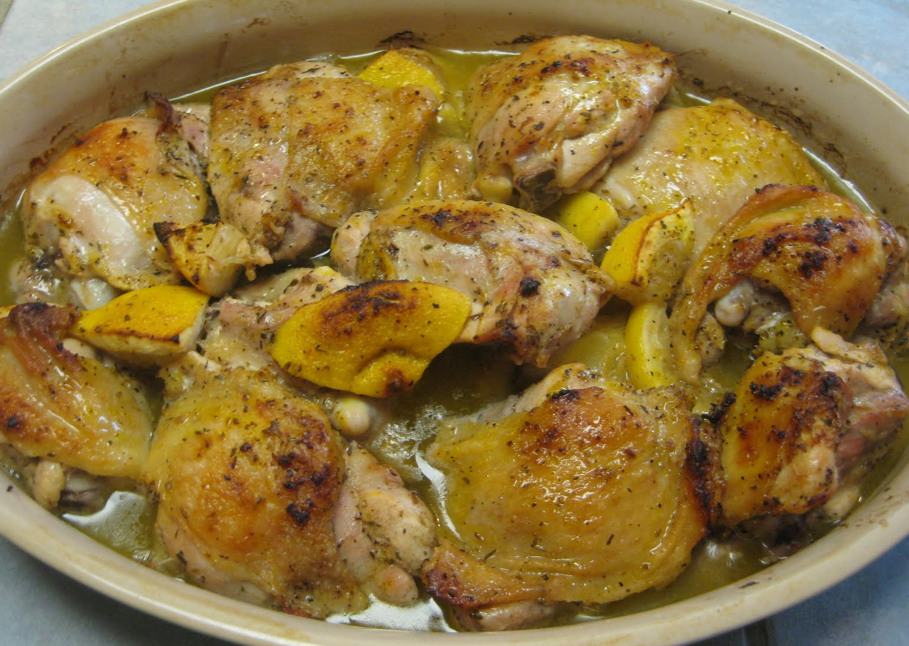 Lemon Chicken from Heidi's Recipes. This dish is so delicious, and comforting.  I don't know why I don't make it more often!  Slurp….drooling.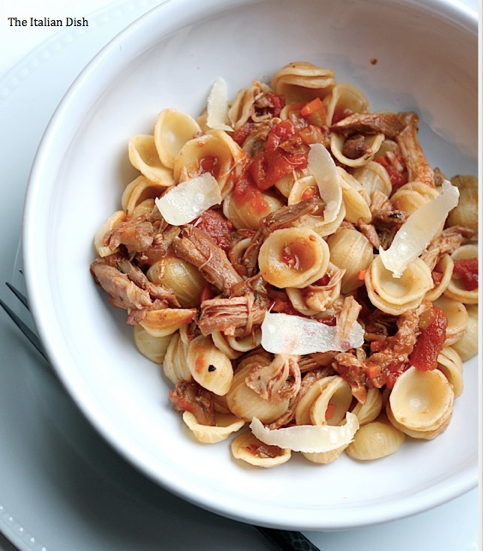 Chicken Ragu Sauce over Orecchiette, from The Italian Dish is simple, comforting, and oh so easy to share!  Don't let the long name scare you away!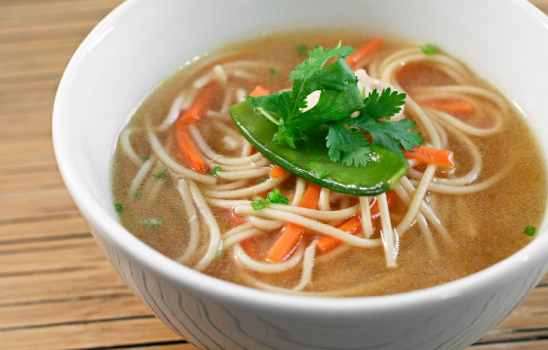 Need a new twist on Chicken Noodle Soup?  Try this one from Ezra Pound Cake.  It's loaded with noodles and vegi's and it has the luverly addition of ginger…always good for what ails ya.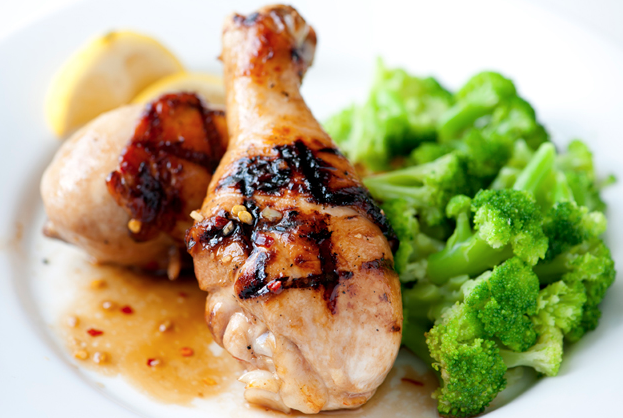 Steamy Kitchen's Honey Soy Glazed Chicken, would be perfect paired with a vegi, and wild rice.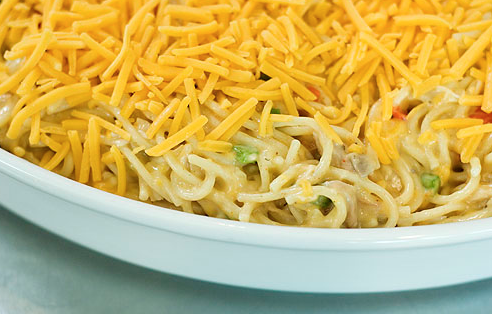 Chicken Spaghetti is always a hit.  Ree, The Pioneer Woman, knows how to feed a crowd.   Every time I share this dish with someone, I get asked for the recipe.  Chicken Spaghetti is sure to please even the pickiest Cowboy! It's easy to double too.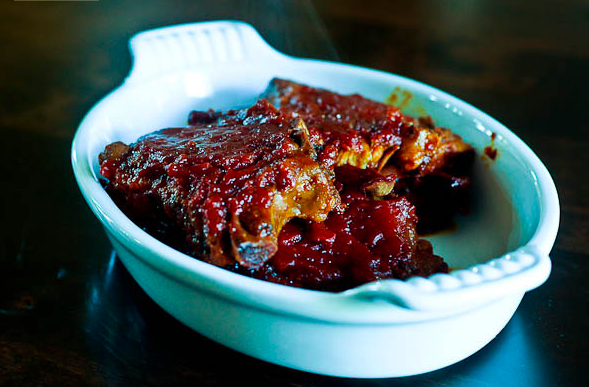 Slow Cooker BBQ Pork Chops from Robyn at Add a Pinch.  So EZ!  So delicious.  It's what we had for dinner last night.  Would be very easy to bake on low in the oven, a disposable roasting pan.  I served roasted potatoes and a salad with these chops.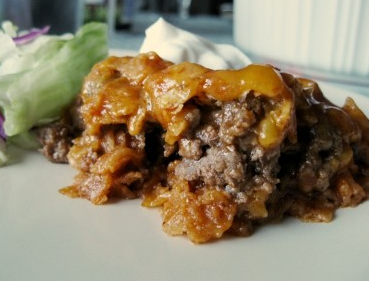 Basic Enchilada Casserole by Mollyblue at Tasty Kitchen. Four ingredients to fast fun meal sharing!  Add a salad, and some brownies Voila!  Never underestimate the power of Tasty Kitchen, the dinner resources there are endless!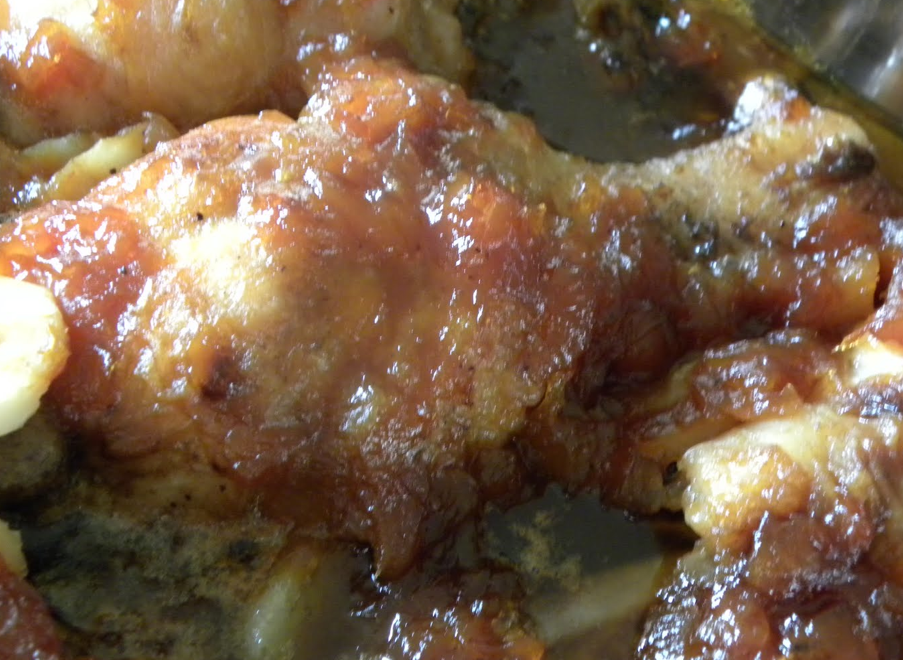 Lynn's Island Chicken from the food blogger formerly known as Strawberry Cake.  This sweet, and tangy chicken bake uses bottled bbq sauce and apricot preserves.  Serve it with rice for a comforting homemade meal for sharing.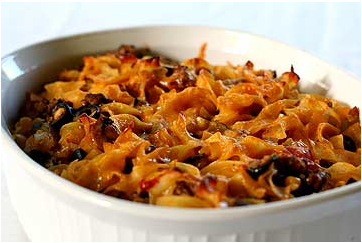 Talerine Beef Casserole is a comforting classic.  You can find this and many more delicious and easy to follow recipes at Elise Bauers Simply Recipes.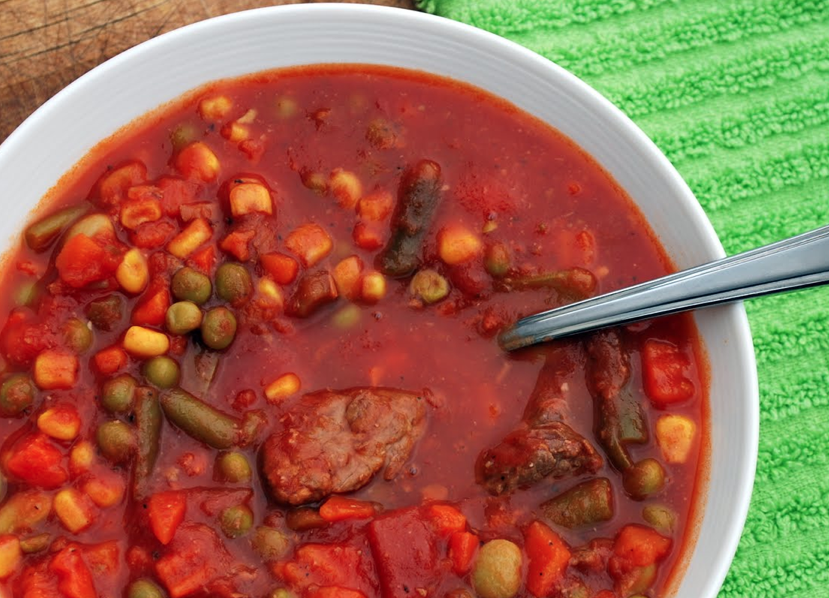 Vegetable Soup from Kim at Recipes to Run On is chocked full of vegi's, it's a hearty soup that would be a wonderful given with a crusty loaf.  This soup has "love thy neighbor" written all over it!
I hope this helps give you some meal sharing ammunition.  I would love to know what your go2 meal for sharing is.
What meal is your go to meal when you are taking someone a meal?
Thanks for stopping in for my 31 days of Meals 4 Sharing series!  Don't forget to check out the skads of inspiring 31days series here.
AND
If you missed any of  31 days of Meals 4 Sharing you can catch up below……
Luv ya much,
Sheila
Day 1~ my Heart for Meal Ministry
Day 2~ "I'm not comfortable with bringing someone a meal"....
Day 3~ Reasons 4 sharing a meal.
Day 4~ Quick Easy Apple Sauce
Day 5~ Organizing a Meal Schedule
Day 6~ #1 reason -No reason at all!
Day 7~ #2 reason 4 sharing a meal - Baby...baby....baby..oooo
Day 8~ Chicken Supreme
Day 9~ It doesn't have to be home cooked to be a Blessing
Day 10~ partnering 2 SHARE a meal
Day 11~ Dare
Day 12~ #3 reason Hostess Meal
Day 13~ #4 reason Back 2 Work
Day 14~ Chicken Salad - the perfect meal 4 SHARING
Day 15~ Containers
Day 16~ reason #5 illness/injury
Day 17~ (#6) Loss & an update on BwoB JOPLIN
Day 18~ bring your NEW neighbor a meal
Day 19~ Swedish Meatballs
Day 20~ #8 reason 4 sharing-last minute dinner invitation
Day 21~ Holiday Giving
Day 22~ Pumpkin Gingerbread
Day 23~ Chicken Fontinella
Day 24~ Redletterwords GIVEAWAY
Day 25~ Meat and Potatoes
Day 26~ reason #9 Teams & Teachers