31 days:: #8 reason 4 sharing~last minute dinner invitation
The more the merrier! Today is my oldest sons last football game of this season.  It's cold, it's rainy, it's basically not the kind of weather you want to sit outside in, unless of course your kid is playing football.  Our family is always so supportive of our kids, especially Ken's dad and his wife, they are at every game, of every grandchild, rain or shine, sleet or snow.  You gotta luv um!  I've tried when our schedule has allowed to invite them or anyone else who is willing over for dinner after Noah's games.  Tonight we are having Beef Stew.  If there were ever a perfect day for beef stew, today would be the day.  Can I hear an Amen, Michiganders!?!  It makes your home smell so warm and delicious.  So welcoming.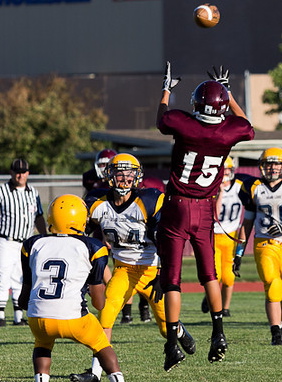 And I made a ton of beef stew! Now the whole gang may show up and eat, they may all have plans and not come, in that case I will have a boat load of beef stew left.  But that's ok because beef stew freezes well,  and is even better the next day.  So if I do have a boat load left I will pack it up and share it with a few people I know who could use a meal.
Who are those people? An older couple at church who have had a rough year with their health, my dad who lives alone and only the good Lord knows what that man concocts for himself…..Ewww, a young family I know that the mother has MS.   Those are just my regulars, if I really think about it, if I really open my eyes to those around me there are more.
Who do you know that you could share a meal with?
It's true we are busy, we are so busy!  I know.  It's maddening.  It's seriously crazy how busy our lives can become.  I am not suggesting that every week, or even every month you make a meal for someone, outside your home. I want to encourage you through 31days of Meals 4 Sharing to open your heart, your eyes to those around you that could be blessed by the gift of food.  Slow down for a sec.
If sharing a meal means simply inviting some people over after your kids sporting event or a last minute invite to a neighbor, because WOOPS you made a heck of a lot of spaghetti sauce, well then I say awesome!
When you gather folks together around a table full of food, special things happen. Conversations begin, friendships form, lasting memories are made.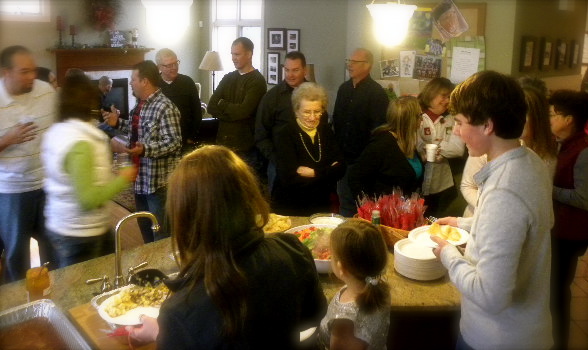 Don't let your space limit your hospitality. I grew up in a rabbit whole of a house.  It was small.  There was no rec room or den,  no finished basement.  My bedroom was practically right off the living room.  The thing is we always had people over.  I never ever looked at the size of our home, growing up, as limiting.  My mom is such a awesome cook no one noticed they were standing up eating, because there wasn't enough chairs.  It's all about the people, and well alot about the food, but really not about where you are at all!
So this evening I may have a crowd in my home or it maybe just us, depending on who takes me up on my offer.  It won't be anything fancy. I'll throw it all out on the kitchen island buffet style and everyone can help themselves.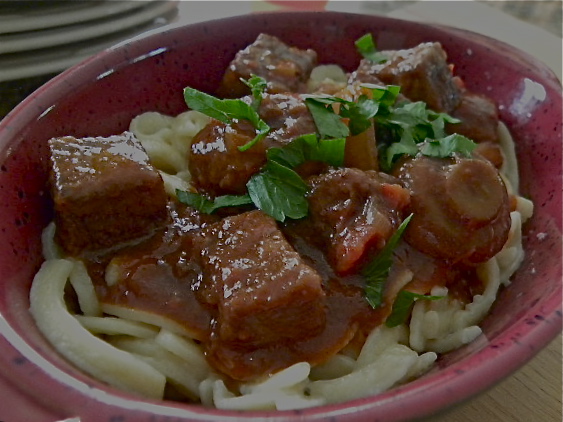 Tonights Menu: Beef Stew, Mashed Potatoes, Bread, Apple Crisp (All made ahead of time, and then put in the oven to reheat during the game.) For the recipes you can click on the menu items.
How do you feel about inviting friends/ family over for dinner last minute?
If you are just now joining me in my 31 day journey of Meals 4 Sharing feel free to catch up on the past 19 days! 31 days of Meals 4 Sharing
Day 1~ my Heart for Meal Ministry
Day 2~ "I'm not comfortable with bringing someone a meal"....
Day 3~ Reasons 4 sharing a meal.
Day 4~ Quick Easy Apple Sauce
Day 5~ Organizing a Meal Schedule
Day 6~ #1 reason -No reason at all!
Day 7~ #2 reason 4 sharing a meal - Baby...baby....baby..oooo
Day 8~ Chicken Supreme
Day 9~ It doesn't have to be home cooked to be a Blessing
Day 10~ partnering 2 SHARE a meal
Day 11~ Dare
Day 12~ #3 reason Hostess Meal
Day 13~ #4 reason Back 2 Work
Day 14~ Chicken Salad - the perfect meal 4 SHARING
Day 15~ Containers
Day 16~ reason #5 illness/injury
Day 17~ (#6) Loss & an update on BwoB JOPLIN
Day 18~ bring your NEW neighbor a meal
Day 19~ Swedish Meatballs
Believe it or not, I am not the only one doing a 31 day series in October.  There are like 80 gagillion of us out there…or maybe it was 700ish, that sounds more like it.  If you have a second  check some of them out, go here.
I covet your comments, I would love to hear from you!
Many Blessings!
Sheila