Long celebrated as a versatile ingredient in cuisines across the globe, yogurt has recently emerged as a food of nearly unparalleled growth here in the United States.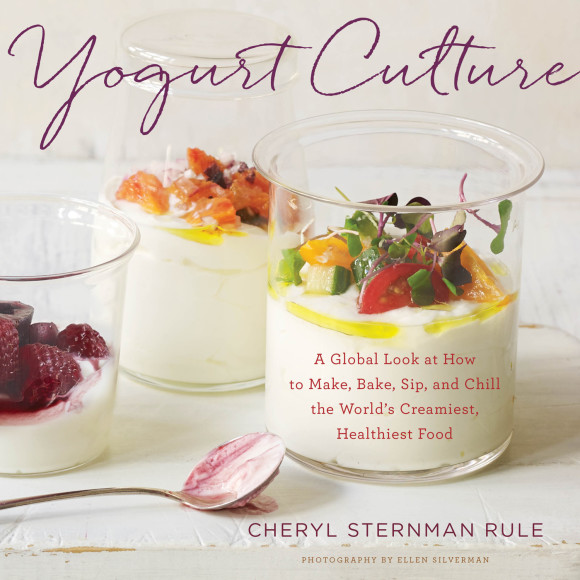 Photo Credit ~ Ellen Silverman
In Yogurt Culture, award winning food writer Cheryl Steersman Rule gives us 115 flavorful recipes, taking yogurt farther than the breakfast table, lunchbox, or our gym bags!  Cheryl strips yogurt of its premixed accessories and brings it back to its pure, wholesome essence.  With chapters labeled Flavor, Slurp, Dine, and Lick she pairs plain yogurt not just with fruit but with meat, not just with sugar but with salt, not just with herbs but with fragrant spices whose origins span the globe.
She explores yogurt from every angle, explaining how to read a label, visiting producers large and small, and gaining entry to the kitchens of cooks from around the world.  Deeply researched and peppered with stories  interviews, and full-color photographs Yogurt Culture offers a fresh and in depth take on a beloved food.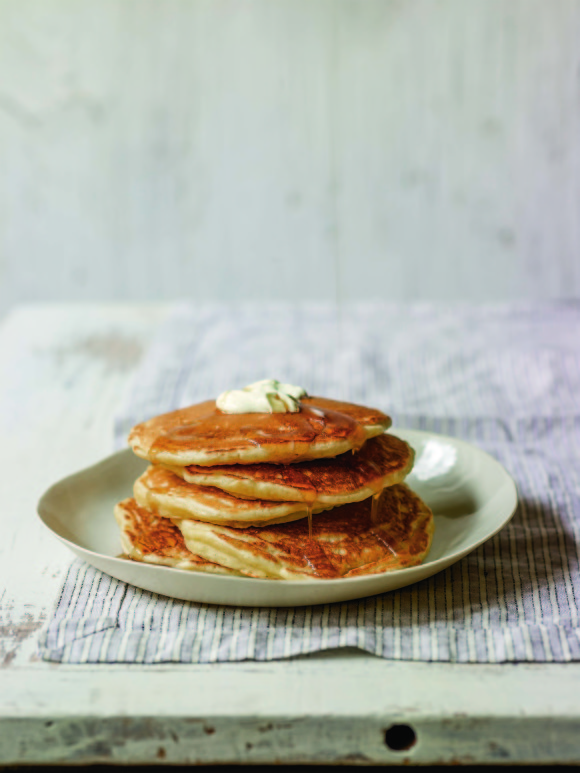 Photo Credit ~ Ellen Silverman
As you know my family loves breakfast, and I've told you how much I love cardamom, so naturally the first recipe I was drawn was her Cardamom Pancakes.  Tenderest Cardamom Pancakes….tender they are.  I have a recipe that I never veer from, however I do believe I will have to switch it up now and again to make these tender beauties.  They were easy, delicious, my kids loved them, they froze beautifully and warmed perfectly in the microwave.  Tenderest cardamom pancakes is an all around great recipe!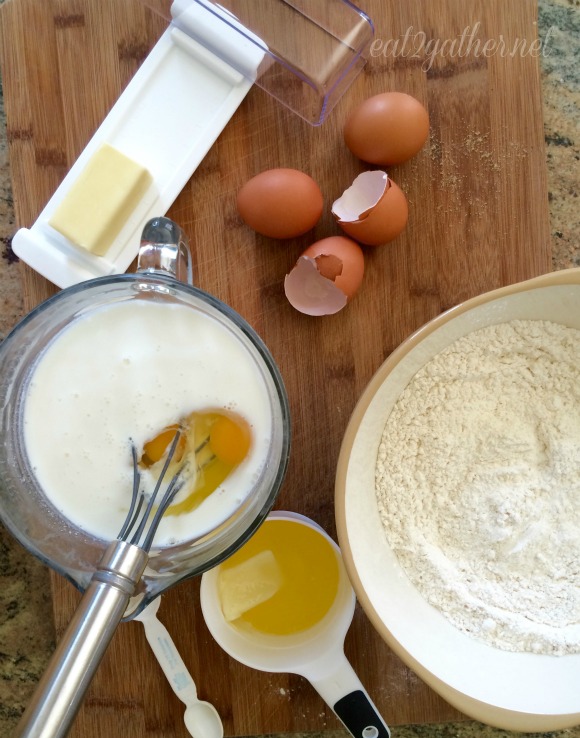 I read through the recipe a couple of times, but it was not until I actually physically made these pancakes that I realized there was no sugar in them.  I admit I had a little bit of a "huh?" moment, but I went forward and followed the recipe to a T, and did not go with my instinct to throw in a few tablespoons of the white stuff.  I am so glad I did!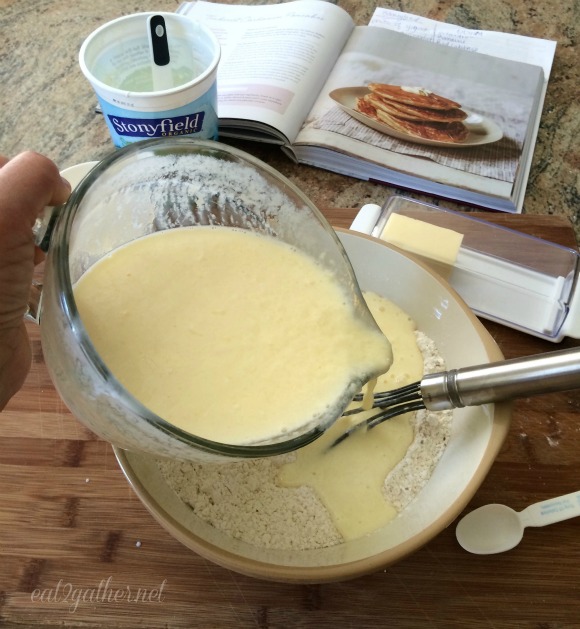 Because these cakes did not need sugar.  Well and actually I'm rethinking why any pancake batter needs sugar since one pours sweetener over the pancakes eventually anyway!  Eggs, Stonyfield plain yogurt, butter, flour, cardamom, salt, baking powder is pretty much all you need…oh and milk, this recipe comes together quickly and easily!  I love my butter dish from OXO, they thought of everything when they designed this kitchen basic! Light weight, clear lid, measurement markers are just a couple of its great features.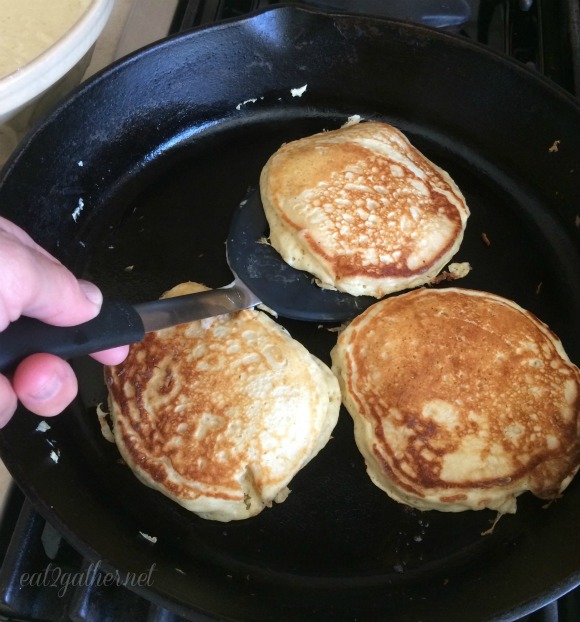 I love also love this mini pancake turner by OXO it's thin flexible edge makes it perfect for getting under pancakes and flipping them, it's also heat-resistant up to 600 degrees.  I think I see this little guys flipping some sliders, on the grill, in his future.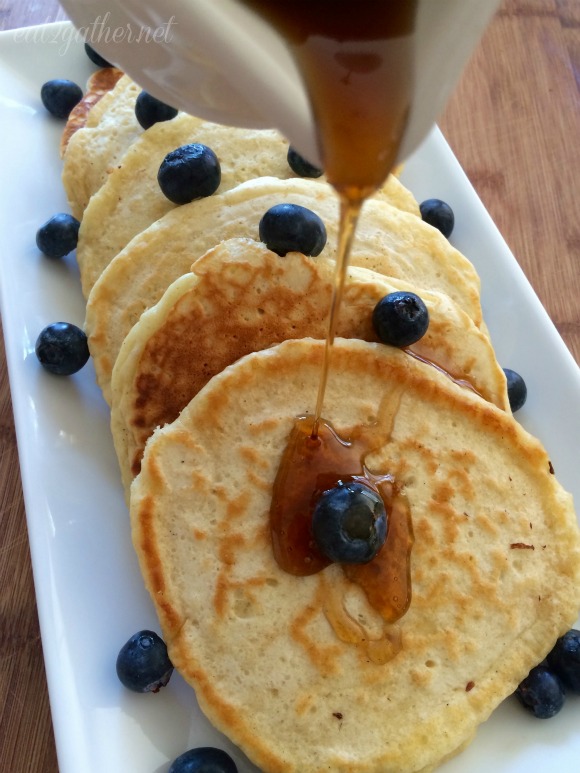 I've been known to make my pancakes large, but this recipe advises to drop 3 tablespoons of batter into a buttered iron skillet which makes for a smallish pancake.  Which I found I liked way better than my oversized pancakes.  Downsizing is in you know.  I think that applies to pancakes as well!
Because this recipe makes up to 30 small pancakes I had plenty leftover, I need to tell you that I placed them on cooling racks and when they were completely cool I placed the leftovers in freezer zip-loc bags and froze them.  The kids reheated in the microwave for quick snacks and breakfast and loved them!
So there you have it.  Yogurt Culture a great read with amazing recipes, made with my yogurt of choice Stonyfield, flipped with a sweet little pancake flipper from OXO!  Looking for a great gift for that foodie in your life, well I just gave you a great idea right there!
If your family loves pancakes you need to give these tender Cardamom Pancakes a try!
[print_this]
Tenderest Cardamom Pancakes ~from Yogurt Culture by Cheryl Sternman Rule
Makes 30-40 small pancakes
Yogurt transforms a simple whisk-up batter into the lightest, fluffiest, tenderest, and most magical pancakes imaginable. Any extra batter keeps nicely in a covered jar in the fridge for 2 or 3 days.
3 cups all-purpose flour
2 teaspoons baking powder
1 teaspoon baking soda
1 teaspoon ground cardamom
¼ teaspoon kosher salt
1½ cups plain yogurt (not Greek) or whey
1½ cups milk, preferably whole or 2%
4 large eggs
4 tablespoons (½ stick) unsalted butter, melted and cooled slightly, plus additional butter for the griddle
Maple syrup and/or additional yogurt, for serving (optional)
MIX THE BATTER. In a large bowl, whisk together the flour, baking powder, baking soda, cardamom, and salt. In a medium bowl, whisk the yogurt and milk until smooth. Then whisk in the eggs, followed by the butter. Scrape the wet ingredients into the dry. Switch to a large silicone spatula and combine thoroughly, sweeping the sides and bottom of the bowl; do not overmix. The batter will be a bit lumpy but should have no powdery pockets. Set aside to rest for 5 to 10 minutes.
COOK AND SERVE. Heat a cast-iron griddle or skillet over medium-high heat. When a drop of water on the griddle sizzles and evaporates, coat the griddle with butter. Dragging your spoon or scoop in a round (this creates thinner pancakes), distribute about 3 tablespoons batter per pancake onto the griddle. Cook for 1 to 2 minutes per side, until deep golden. Work in batches, slicking the griddle with more butter as you go. Serve with maple syrup and additional yogurt, if desired.
[/print_this]
Disclaimer: I am proud to be a member of the Clean Plate Club with Stonyfield.  I was given the book, and products to try and review; as always all thoughts and opinions are completely my own.