Spanish Rice is full of flavor and extremely versatile. It can be eaten as a side or if you care to add a protein it can be enjoyed as a meal!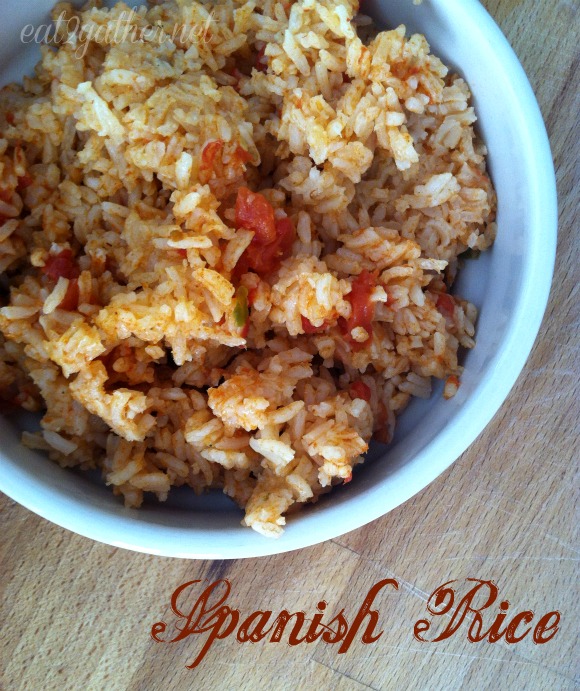 I grew up eating spanish rice for dinner often.  My mom would make it as a side dish, and she would also add brown ground beef to it.  I loved it.  It's one of my many comfort foods.  This is my version.
I start my Spanish rice out on the stove top and pop it in the oven to finish off.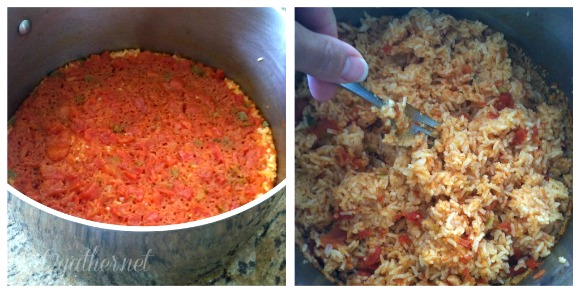 Cover your pot and bake for 1 1/2 hours at 325 degrees, remove and fluff with a fork.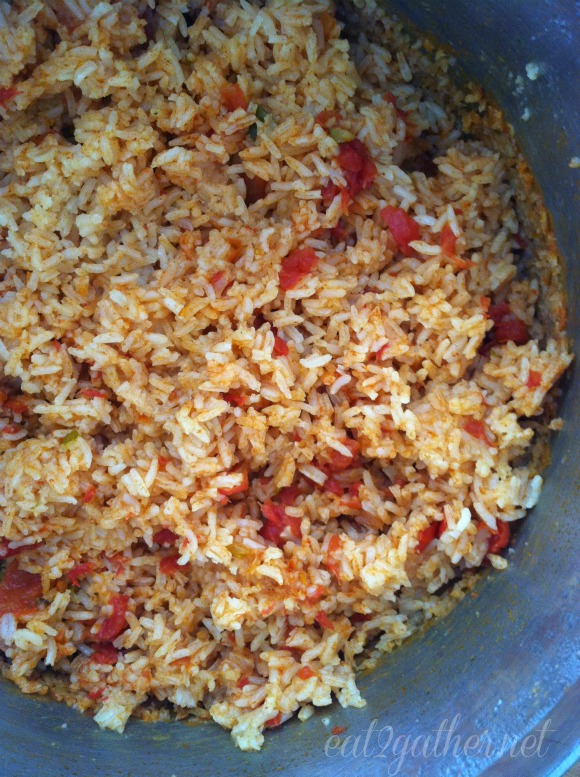 It's as easy as that!  I  love to serve Spanish Rice served as a side with tacos, pulled pork, grilled chicken, burritos, and quesadillas!  This recipe serves 12 people as a side.  I love making this and keeping it in the refrigerator and using it with different meals through out the week. One way I love to use this recipe is by mixing a can of black beans with the last cup or two of spanish rice leftovers and stir frying it in a skillet and serving with an egg over easy on top!
[print_this]
Spanish Rice
serves a crowd
2 tablespoons Butter
2 cups long grain white Rice
1 10 ounce can Rotel tomatoes
1 7 3/4 ounce can El Pato tomato sauce
2 14 ounce cans Chicken Broth (or you can use 3 cups water)
1/2 teaspoon Cumin
1 teaspoon Sugar
salt to taste
Melt butter in 6 quart dutch oven or oven proof pan, add rice mix rice with butter and let cook over medium heat until rice starts to sizzle about 1 minute add rotel, el pato, and fill rotel can with water or chicken broth twice add to pan. Stir well, add cumin, sugar and salt to your taste bring to a boil. Cover and remove from stove place in 325 degree oven for 1 1/2 hours.  Remove from oven,  do not peek, leave it alone, until ready to eat, when ready to eat remove cover, fluff with fork and serve.
Enjoy!
Note: My mom makes this as a main dish by adding ground beef. Here's how you do it. Brown one pound lean ground beef with 1 cup chopped onion, when beef is browned and onions are tender add in rice and follow the above recipe.
[/print_this]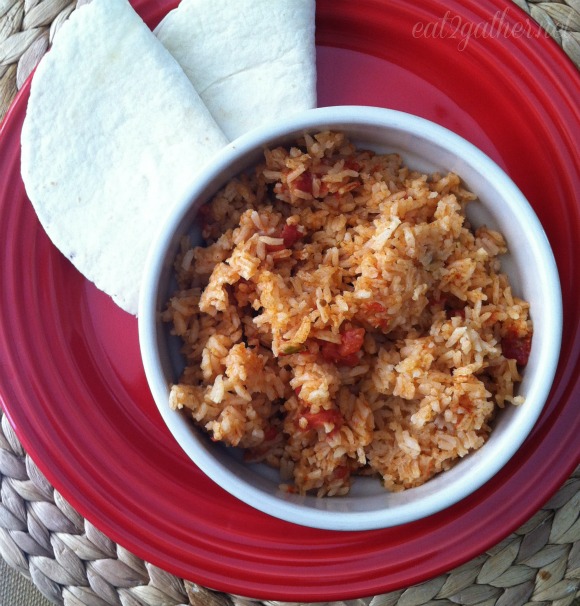 More great dinner dilemma ideas can be found on the Dinner Dilemma Pinterest board.
Hey I nearly forgot!!  I need to ANNOUNCE the winner of the Slow Cooker Revolution Cookbook from Americas Test Kitchen!!
25. Stephanie Buter  YOU ARE THE WINNER!!  Stephanie shoot me an email with your mailing address and Americans Test Kitchen will send you your cookbook asap!
Thanks to everyone who commented.  I loved hearing all your favorite  slow cookers recipes…it made me really, really hungry!
Much Love, Sheila