If you didn't already know it…I have a passion for loving others through the gift of food, so when Meals on Wheels contacted me to help promote Made With Love I was like sign me up!!!   What an amazing gift this would make for any one in your life!
Made With Love: the Meals on Wheels Family Cookbook celebrates the importance of bringing family together around home cooked meals.  Made With Love is full of time tested recipes from well known actors, chefs, writers, politicians, and many more.  These wonderful people not only share their "made with love" recipes, they also share their heart.  This cookbook is full of wonderful stories  about their favorite family meals!
~Did you know that Meals on Wheels provides 1 million meals a day for seniors across America?
~Did you know that Meals on Wheels is the oldest and largest national organization of its kind?
~Did you know that the sale of Made With Love: Meals on Wheels Family Cookbook will help to end senior hunger in America?
I definitely knew about Meals on Wheels but I had no idea….not in my wildest dreams would I have guessed they delivered 1 million meals a day in the USA!  And by purchasing this cookbook, you could help them deliver even more!!!  Where can you get Made With Love?  Amazon, Barnes and Nobles, Walmart, or go HERE for links to all of them and more.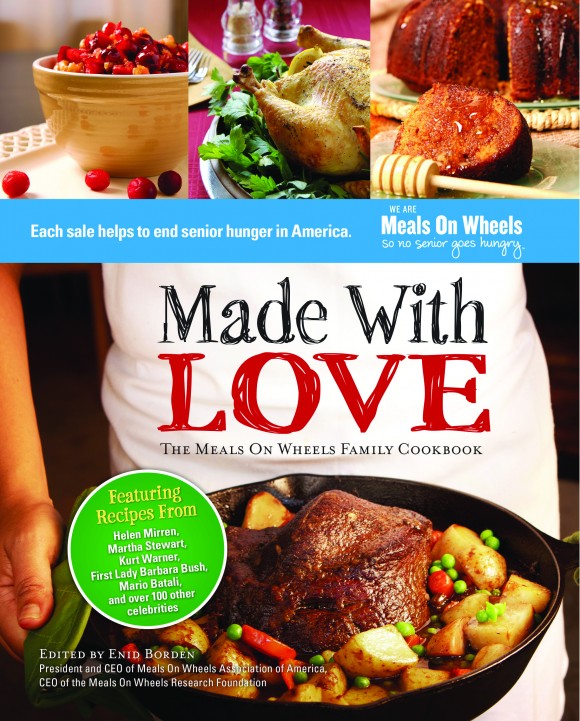 So, I am not the only food blogger that was asked to join in to help spread the word, there are a slue of us bringing a feast to the table!  I think you need to visit there blogs to see the amazing dishes they have cooked up!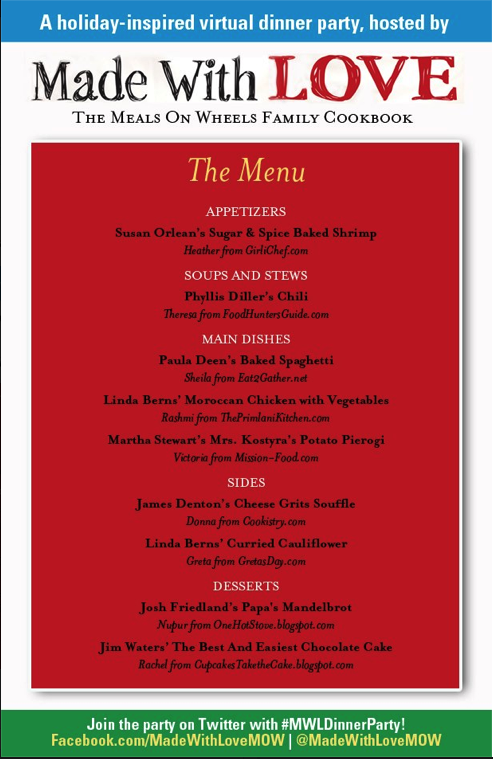 I love Paula Deen.  I mean I really love her…she's like my TV momma, I think if I ever have the pleasure of meeting her someday I'm going to pass clean out…wah bam, down for the count!  I was more than happy to be able to share the recipe that she contributed to Made With Love.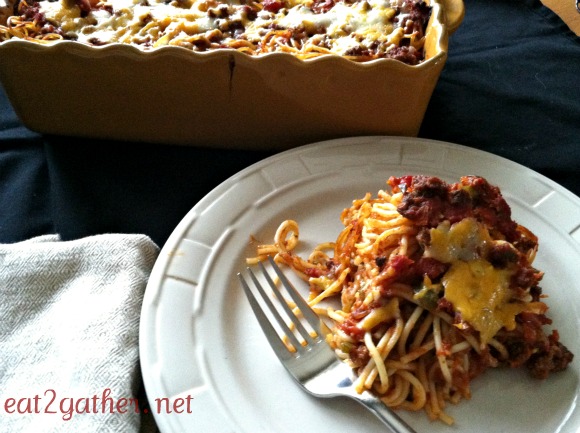 Paula Deen's Baked Spaghetti
My family loved this recipe.  It was easy to make…I made it ahead and popped in the oven later in the day.  And because it was a busy night at our house….aren't they all these days?!  It was a one course meal, no bread, no salad, just Paula's Baked Spaghetti and that was fine with everyone!  It is a delicious hearty meal!
[print_this]
Baked Spaghetti ~ Paula Deen's contribution to the Made With Love: Meals on Wheels Family Cookbook
Serves 4
2 cups canned Diced Tomatoes
2 cups canned Tomato Sauce
1 cup Water
1/2 cup diced Onion
1/2 cup diced Green Pepper
2 cloves Garlic, chopped
1/4 cup chopped fresh Parsley
1 1/2 teaspoon Italian Herb Blend, like Paula Deen's Sweet Italian Herb Blend
1 1/2 teaspoon Seasoning Salt, like Paula Deen's Seasoned Salt
1 1/2 teaspoon Sugar
2 small Bay Leaves
1 1/2 pounds Ground Beef
8 ounces Angel Hair Pasta, cooked according to the package directions
1 cup grated Cheddar Cheese
1 cup grated Monterey Jack Cheese
In a stock pot, combine the tomatoes, tomato sauce, water, onions, peppers, garlic, parsley, spices, sugar, and bay leaves. Bring to a boil over high heat, and then reduce the heat and let simmer, covered for 1 hour.
Crumble the ground beef in a large skillet. Cook over medium high heat until fully cooked, with no pink color remaining. Drain the fat from the meat and then add the ground beef to the stock pot. Simmer for 20 more minutes.
Preheat oven to 350 degrees.
Cover the bottom of a 13×9 inch baking dish with sauce. Add a layer of pasta and then a little less than half of the each cheese (saving a little cheese to top at the end); repeat layers, ending with the sauce.
Bake in the preheated oven for 30 minutes. top the casserole with the remaining cheese, return it to the oven, and continue to cook until the cheese is melted and bubbly, about 5 more minutes. Cut into squares before serving.
Enjoy!
[/print_this]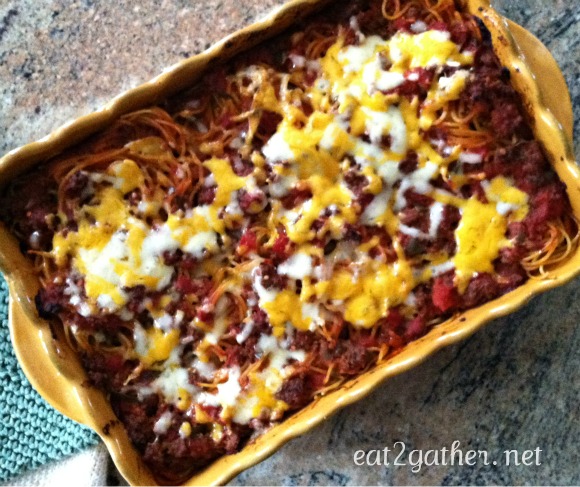 Join us tonight at 7pm on TWITTER  for A Virtual Dinner Party!  Follow #MWLDinnerParty or tweet  @MadeWithLoveMOW.
Don't forget the Made with Love Cookbook for that special someone, or when bringing a hostess gift this holiday season…who needs wine when you can bring them Love! 😉  Made With Love is available at Walmart, Barnes & Nobles, and  Amazon.  You can follow them on Facebook and Twitter too.