I have been wanting to try this recipe, from Pam Andersons (NO not that Pam Anderson! Sheesh) Perfect ONE-DISH Dinners cookbook, for the longest time, but it's not really something that I would make just for my family.  So when I found out that I was hosting book club this month, I knew this was the perfect audience to try it out on.   If you love Indian food, you will love this dip!  I love Indian food!  I love curry!  I know not everyone is a big fan of curry, but the curry in this dip is very subtle even if you think you are not a lover of the spice blend I would  give this dip a try.   It is super easy.  10 minutes max!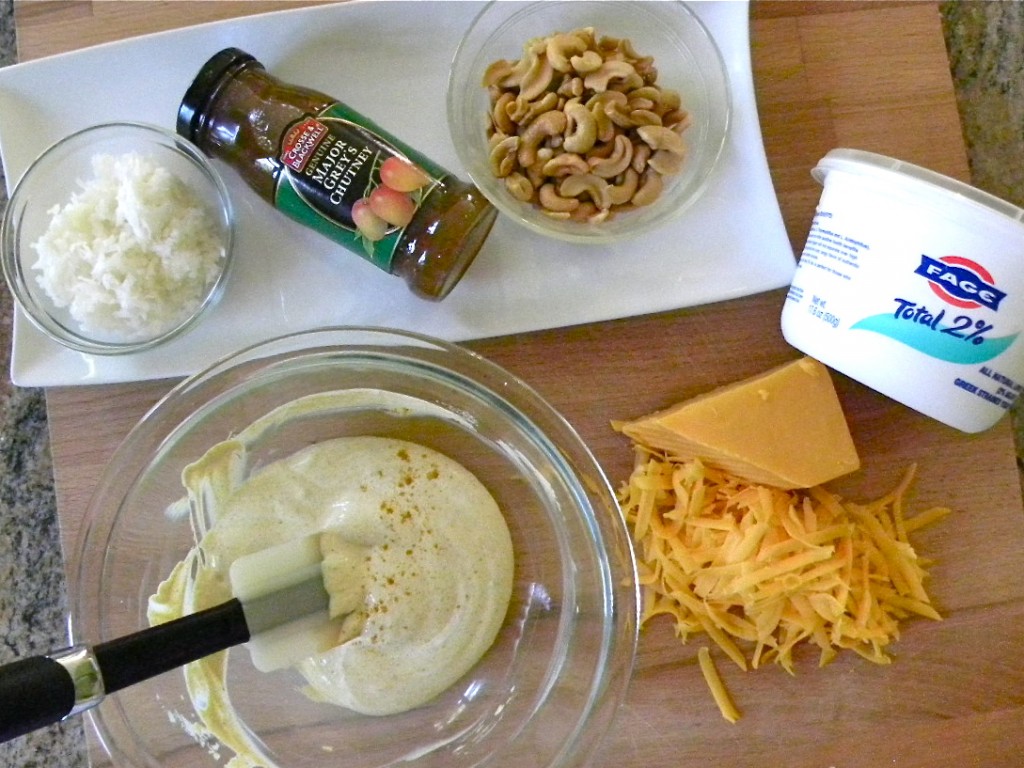 Here's what you will need.
[print_this]
Pam Andersons Indian Layer Dip
1 cup light or regular Sour Cream
1 tablespoon Curry Powder
1 cup grated sharp Cheddar Cheese
1 cup Greek-style Yogurt
1/2 cup Major Grey Chutney (I found this near the pickles in my grocery store.)
1/2 cup sweetened flaked Coconut
1/2 cup sliced Scallions
1/2 cup roasted lightly salted Peanuts or Cashews
Naan Bread or Pita Chips for serving.
Mix sour cream and curry powder and spread in a small shallow pie plate or serving platter with a lip on it.  Sprinkle with grated sharp cheddar cheese.  Mix yougurt and chutney together and spread evenly over cheese.  Sprinkle with coconut and scallions.  Just before serving sprinkle with nuts. Serve with chips, crackers, or bread.
[/print_this]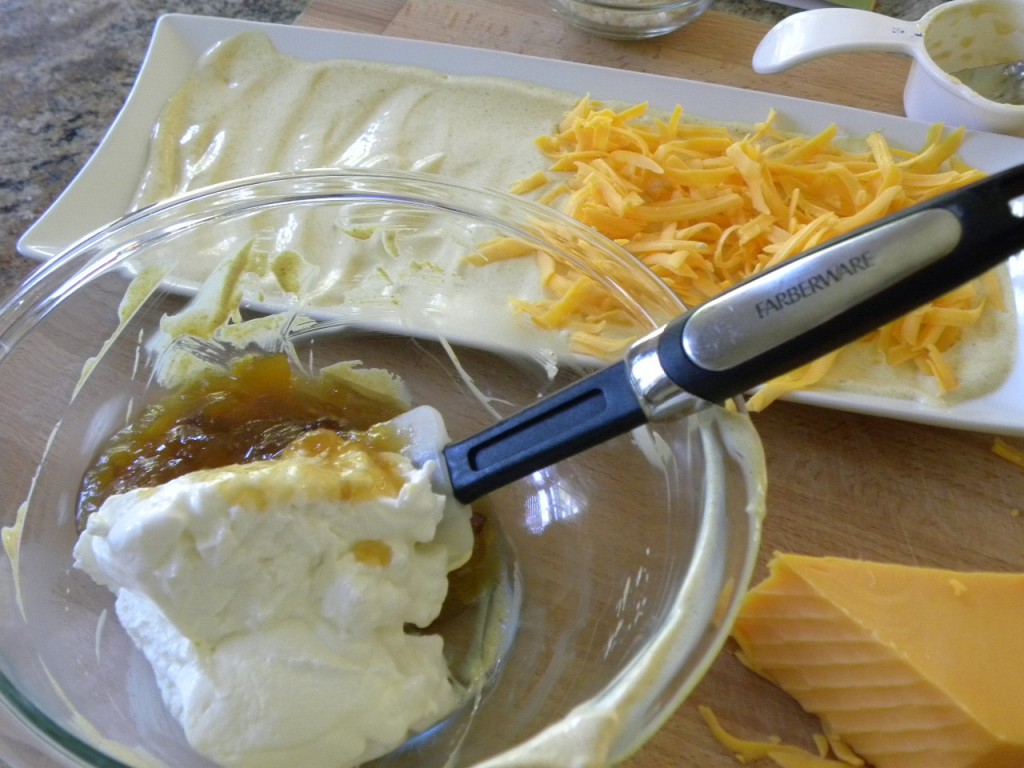 I mixed the sour cream and curry powder together spread in platter and sprinkled with cheese.  If you are nervous about the curry, cut the amount in half, no sweat.  I used the same bowl to mix yogurt and chutney together, definitely don't dirty another bowl.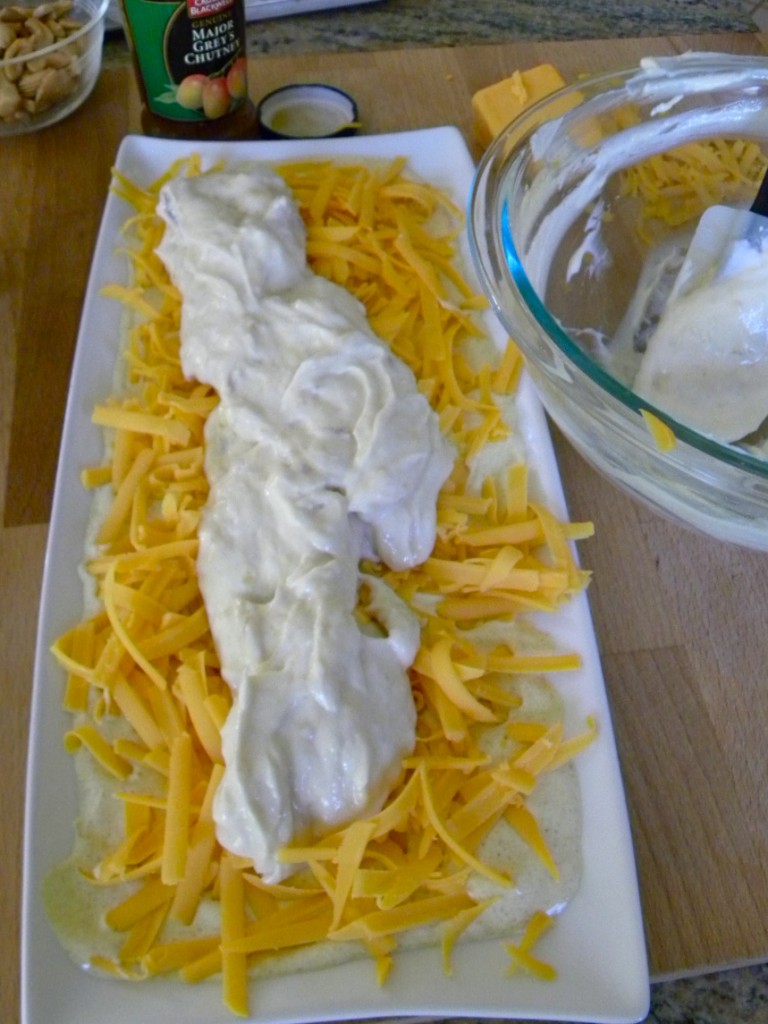 Spoon the yogurt chutney layer on top of the cheese.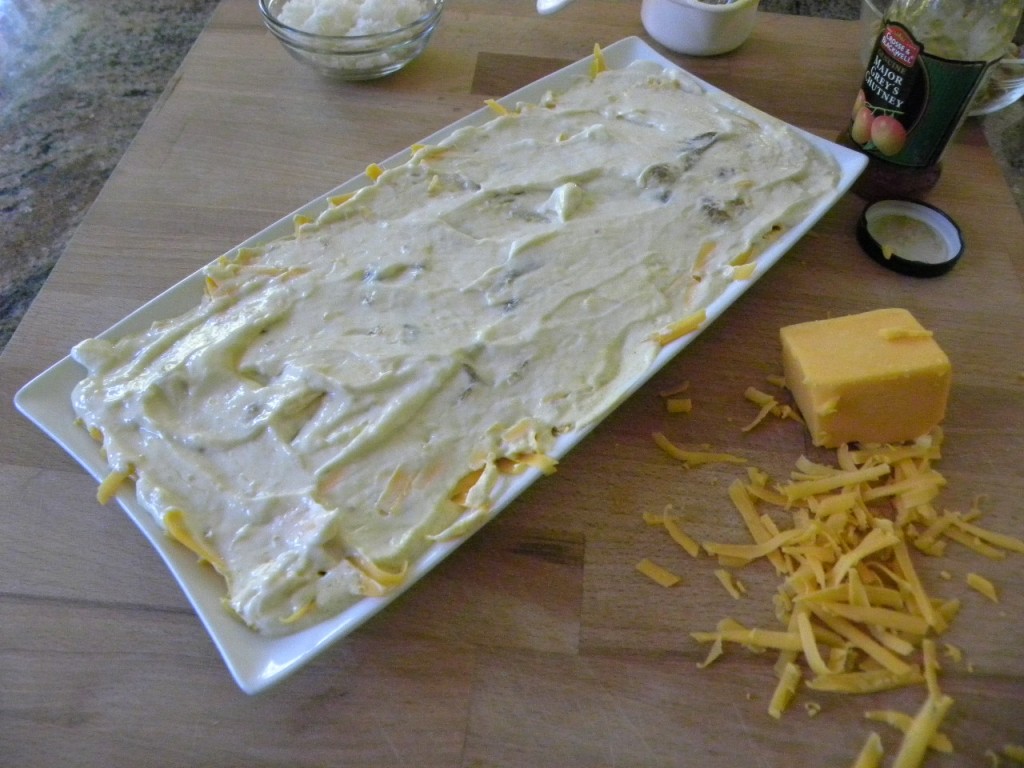 Spread it as evenly as possible to cover cheese.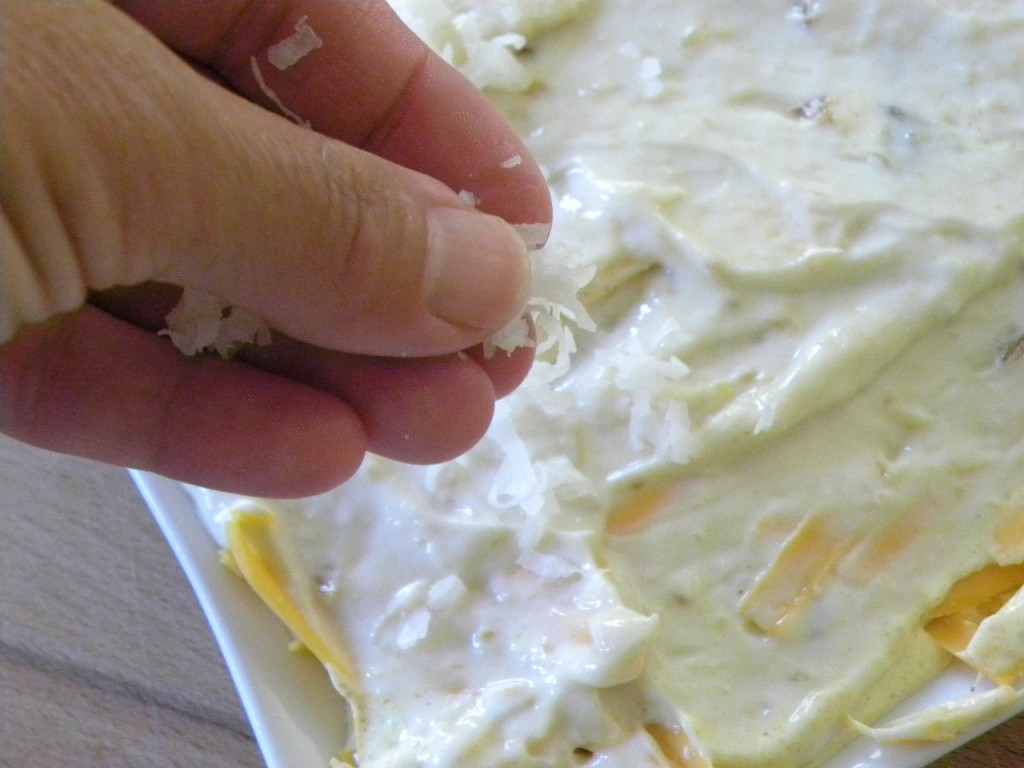 Now sprinkle with sweetened coconut.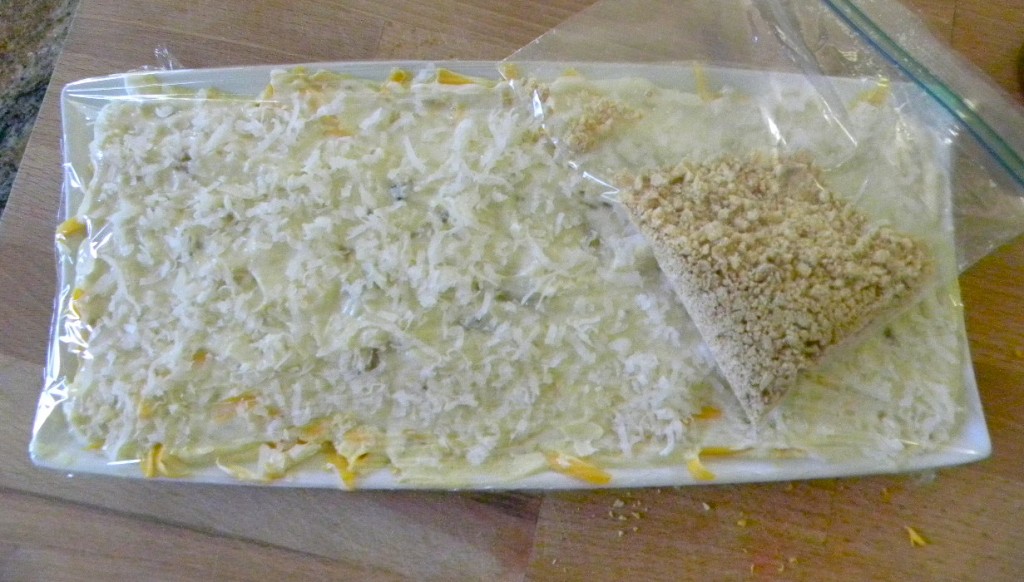 I prepared the Indian Layer Dip the morning of  Book Club.   I covered it with plastic wrap.   I did not have scallion, and did not want to make an extra trip to the grocery store,  so I left them out.  They dip was still fantastic, but I have to admit they would have truly added to the flavor and appearance.  I also only had cashews on hand, so I chopped them up fine, put them in a bag, laid the bag on top of the covered dip and placed it in my refrigerator for my party.  All I needed to do was quick sprinkle on the nuts…or better yet ask an early guest to do that while you great others at the door.  Throw your accompaniments, chips, bread, crackers, in a basket and you are all set.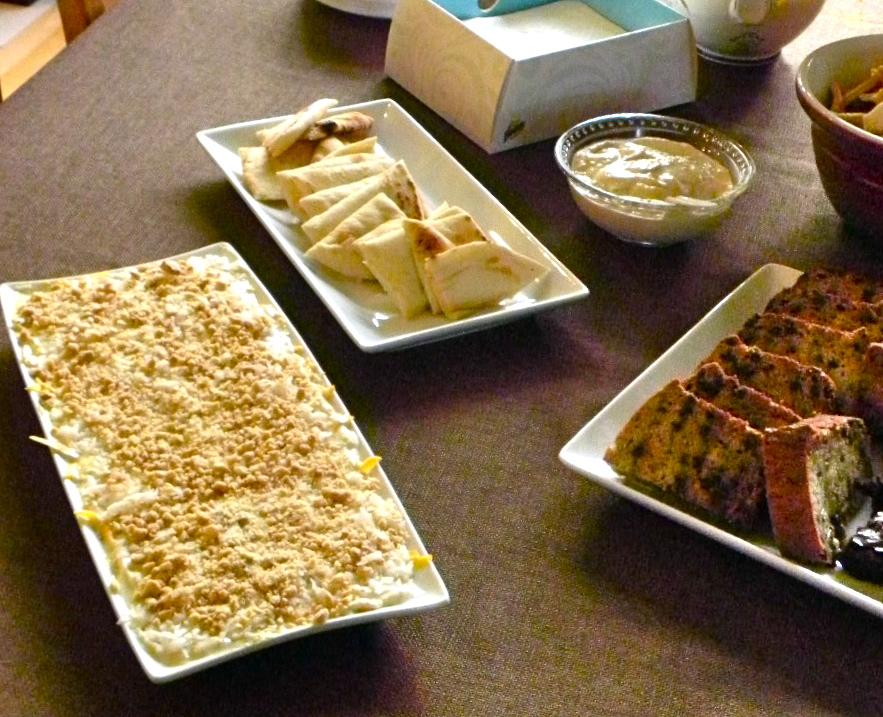 If you would like to know what else I served for my book club Babes and get a brief overview of our thoughts on the book ROOM by Emma Donoghue you are welcome to go here.
Enjoy!
Babe Under the Covers