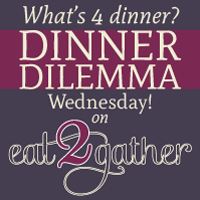 Seriously how is it Wednesday again?  Is this what you say every night at dinner time….seriously how is it dinner time again…and what am I going to make?  
This Fall has been busy, but honestly the it's only the beginning, our families busy season will start the middle of November.  Deep breath in, deep breath out.  I love spending time watching my kiddos play the sports they love and supporting them, but I know that our families time around the table together is going to be scarce once basketball and club volleyball start.  I will need to get creative.
For starters I've started making double of meals that I'm preparing now and freezing them.  I have also been on the look out for sales on high quality prepared meals from the freezer section.  There are some good ones out there I'll share more about that later….
For now I wanted to share a few of my favorite meals that are easy to make ahead and freeze so when you run in to a dinner dilemma you can just pull a home cooked meal out of the freezer pat yourself on the back and say Voila!  Dinner is served.
All four of these meals are easy to double and freeze.  I usually make one to eat right away and then freeze one to eat in a couple of weeks.  My only dilemma with freezer meals is actually remembering to take them out of the freezer in the morning so they are thawed on time to cook for dinner!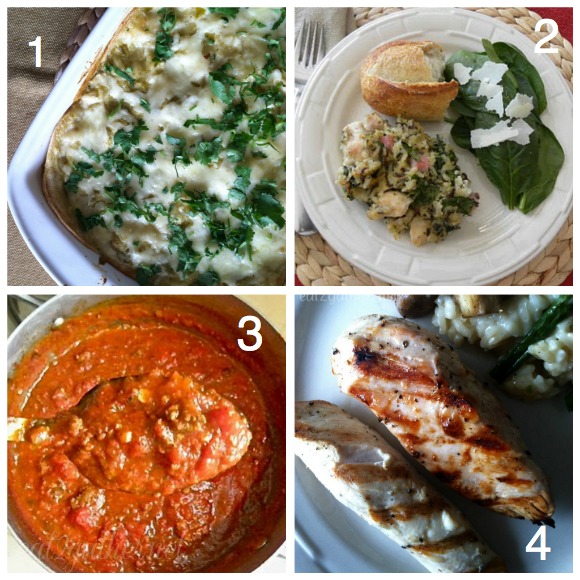 Easy to make ahead and  freeze:
4. Lemon Pepper Chicken Tenders
I have learned to love my slow cooker in the last couple of years.  We are BFF's.  Not only can I have my meal done when it needs to be, but my family can eat when ever they please.  Which is what happens many nights when we are all running in different directions.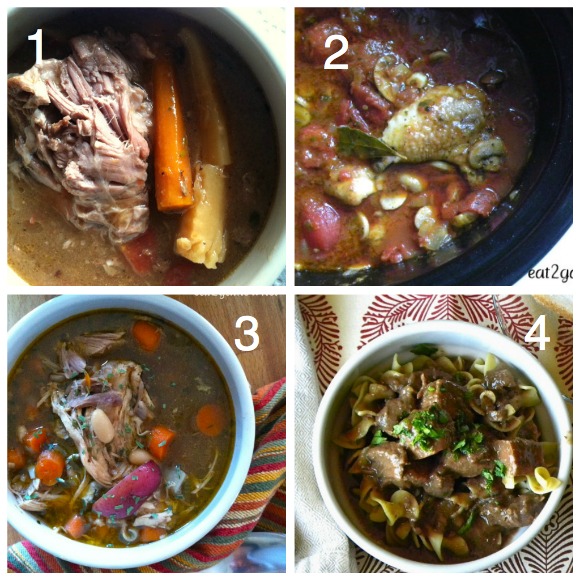 Crock Pot Meals:
4. No Peek Beef Tips ~ this meal is not a crock pot meal but it is a meal that comes together quickly and you can pop it in the oven and forget about it for 3 hours!  This is also a great meal to make ahead and freeze!
I have quite a few throw together at the last-minute meals, unfortunately I don't have many of them on my blog….I need to work on that!  Here are a few of my families favorite whip-um-up meals!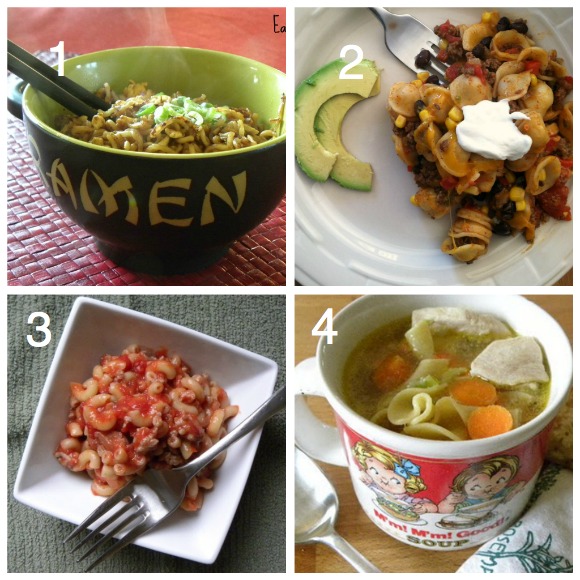 Quick throw it together meals:
3. Goulash
4. Quick & Easy Chicken Noodle Soup
As you know I have called in back up for my Dinner Dilemma series, and have been blessed to have some great dinner dilemma guest bloggers come to the rescue!  For all the amazing dinner dilemma ideas from Guest Bloggers check out the What's 4 Dinner~Dinner Dilemma Pinterest Board.  If you are a blogger and would like to be a Dinner Dilemma guest blogger please email me!  I would love to chat.
Stay tuned next week Liz from the The Lemon Bowl is sharing a healthy meal that is great for busting your meal time blues!!
XOX, Sheila