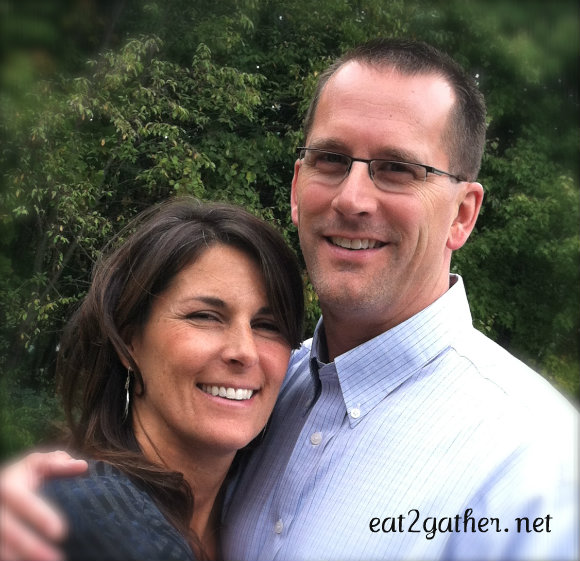 Today is our 18th wedding anniversary.  I could say all the things I usually might say….like "where does the time go", "wow sure has been fun", "I sure am a lucky lady", "here's to 18 more!".  I could say all of those things.  I could gush on and on about how fantastic, and attentive my husband is.  I could go on and on about how blessed we are with 4 healthy kiddos, and a roof over our heads, food in our bellies, and cloths on our backs. I could say Kenny this Kenny that, until you want to puke.  But I won't .
Instead today I wanted to share with you a letter I wrote to the single Me.  The Me before I met Ken.  The post college, pre marital me.  The young twenties me. I decided to do this because of  Chatting at the Sky blog, Emily encouraged her readers to write a letter to their 16 year old selves.   I wanted to write a letter to my teenage self, but decided to write it to my 23 something year old self.  The idea of writing a letter to my pre-married young adult self,  hit me while riding around in my mini-van, cause I'm a professional mini-van driver don'tcha know.   I had the whole letter beautifully written in my head while on the road.  It was glorious.  It made me cry; in my mini-van.  But now I'm home and it's 24 hours later, I'm going to attempt to recreate that letter I wrote in my head to the Me of 20+ years ago.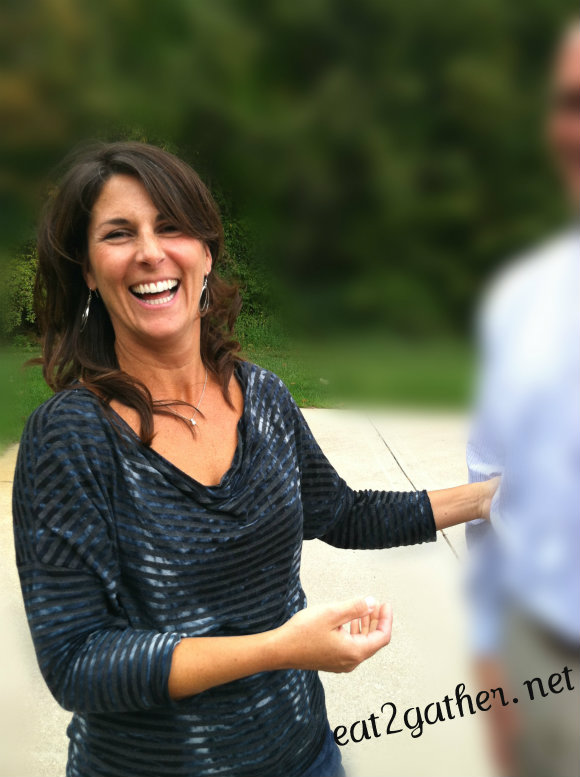 Here goes….
Hi Me,
I know you are lonely.
It's ok to be alone.  It's good to be alone.  Someday you will long for peace and quiet and alone time.  Take this time to relax.  Take time to think about what it is you really enjoy doing, what you're passionate about,  what really gets you excited.  I know you thought that flight attendant job was your ticket out, but if you would have gotten that job you wouldn't be where you are right now, and that would be a bummer.
I don't want to sound preachy or anything.…but you've got to get it together when it comes to God.  I know you have alot guilt about leaving the Catholic church.  It's time to move on!   When the friends you are living with right now invite you to their church, it's ok, just GO……..you will hear a sermon, that will rock your world;  the light bulb will turn on in your head.  Your life will be changed.
Why do you want to be married so badly?  Think about that.
About your parents marriage…….their marriage was not the best model for you or your sister.  I think you know that.  So those married friends you have….they are awesome.  They are the best people you could be with right now.  Hang out with them, watch them, ask them questions.  Learn from them.  Don't envy them.  Let them help you  erase all the misconception you have about what marriage should be or could end up to be.
Marriage will come soon enough, enjoy your singleness, get comfortable in your own skin.  Hear this: you need to be content, and happy with who you are, and ok with being alone.  Learn this. Work on this.  If you do, you will save yourself a few miserable years of married life.  Being married isn't a non-stop honeymoon darlin'.
Stop watching Pretty Woman over and over, because you are not her and Richard Gere is not going to walk in to your life and whisk you away.  All those movies you swoon over are giving you a scewed reality of how a life long relationship begins.  Don't get me wrong there will be glimpses of unrealistic romanticism along the way, but then life will smack you up side the head.  Beware of the tall dark and handsome man selling hotdogs.
I know you think if you don't put yourself out there you will never meet "the one", that staying busy, and going out all the time is what you need to do right now. I promise you you are not missing anything!  Stay away from the bar!  It's yucky out there!  Someday you will have teenagers that ask lots of questions….just saying, you're going to want to be honest with them, and that might get awkward.  Plus you could save alot of money on shampoo trying to wash the ashtray smell out of your big hair.  (You may not believe it, but someday it will be illegal to smoke in a public place, in Michigan…even a bar.)   You are not going to find Mister Right at South Side Jimmy's so save yourself the expense, work an extra shift at Video Tyme come home and watch that free movie you get to bring home…..just not Pretty Woman.
You will find the man of your dreams. 
Or maybe he finds you.  When you do, be yourself.  Just so you know he is more amazing than you could ever have hoped, or prayed for.  But first there are a few things you should know.  
1. Don't worry so much about him leaving you because of where you came from is a mess.  Don't worry about not being good enough for him.  You are going to be intimidated by his career, don't let this hold you back from meeting him. (So when you take that office job and the girl training you says "hey I have a friend who's a doctor, I think you two would really hit it off, you want me to set you up?  You say yes, don't put her off for 2 years!)
2. He is scary smart, but just because you didn't finish college, and you had to have 5 tutors to get you through calculus, don't worry.  He doesn't care.  You are smarter than him about alot of things that one can't learn in college.   Believe in yourself!  "You is kind, you is smart, you is important!"  Just a line from a movie you will love someday.  Believe these things.
3.  This man, "the one", is not perfect.  Don't put him up on a pedestal. And you shouldn't want him to put you on a pedestal either.  It hurts when you fall off that damn thang!
4.  Be up front and honest with him about everything, don't hold anything back about your past, present, or even what you want from your future.  (And if you do the work I told you to do earlier in this letter, you will have a better idea about what your passionate about, and maybe it won't take you until your "fourty year crisis" to begin to figure it out.)  Don't be afraid to share  your heart.
5. Read the book, The 5 Love Languages by Gary Chapman before you get married.  It will save you alot of confusion and grief.  Read the Love Languages for your Children too, I haven't yet, but you should while you have time.  Because there will be a day when you barely feel like you have time to take a poo, let alone read a book.
6.Put God first in your marriage, pray together, out loud.  You will learn alot about each other when you do this.  It will feel awkward at first, but sheesh you undress in front of this man…why shouldn't you pray with him?!   Do it.
7. Be a good listener.  This one should be #1.  It's not all about you.  You can be kind of narcissistic sometimes…..hate to say it.   Get over yourself.  Listen to your husband, listen to your friends.  Ask questions.  Live in the moment.  Be content.  Pray for these things.
Ooooh I almost forgot to talk to you about family.  Things will not always be peachy keen with the relatives, yours and his.  Just because you are madly in love that doesn't mean your families are too!  You are going to fall into some tuff times with them.  Be yourself, don't try to be who you think they want you to be.  Just be you!!  If they don't like it, well that's their problem.  Love them unconditionally, this will be hard…..really hard.  You may have to love them from afar, because it's too hard to be close.  But it will all be Ok.  Again I say…be true to yourself/to who God created you to be and don't take anything too personally.  You are a pleaser, the only person you need to learn to please is God polka dot period.
Oh yeah…one more thing, that big beautiful wedding lake side at a victorian inn,  with the amazing chocolate wedding cake that you've always dreamed about…..someday you will have wished you wouldn't have gone in debt for it.  Just saying you might want to rethink it.  How about a beautiful lakeside wedding with a dessert reception?  Doesn't that sound like a fabulous idea?  No?! Well it will someday…..trust me.
Good luck!  You'll do fine, I have faith you you!
I love ya girl, Me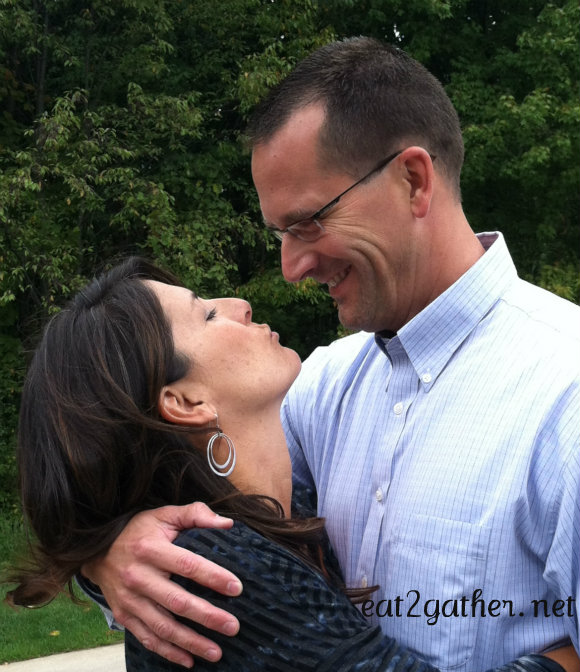 Happy Anniversary Kenny! Heres to 18 more! Love you, Deenie