Isn't he sweet?
I found these cute, little, felt birdies at Dwellings in Grandville. It was love at first sight!
Did you know that I have a design deficiency?  It's true.
The interior design sector of my brain, is shriveled and lacking.  If I need something done in my home I either pay for advise, or I pick the brains of my friends who have been given a double share of design talent.  God is good, he has surrounded me with many a friend with an eye for design.
However, Friday afternoon when I decided to finish up my Christmas decorations, I felt it would be selfish to bother others with my sorry sense of design so I headed to Dwellings in my jammies, minimal make-up, desperate, (and tired from being dragged out to do Black Friday shopping by my luverly 13 year old daughter.)  I passed my spend thrifty husband on the way out the door…."where ya goin?" Me, "um I'll be back in a sec.".  My completely trusting husband, "K, see ya then."  Thirty minutes later I'm back with a load of ideas, and a few bags of "stuff", and a few bucks less in my pocket.  Oh, well….what the heck!  Once I get something I like, it goes back up year after year after year….I'm not one to change things up very often….too lazy…hurts my shriveled design illiterate brain.  So anyway.  My house is decorated, and I love my new birdy friends.
Do you have a design deficiency?  Or are you Gifted and Talented in the interior design department?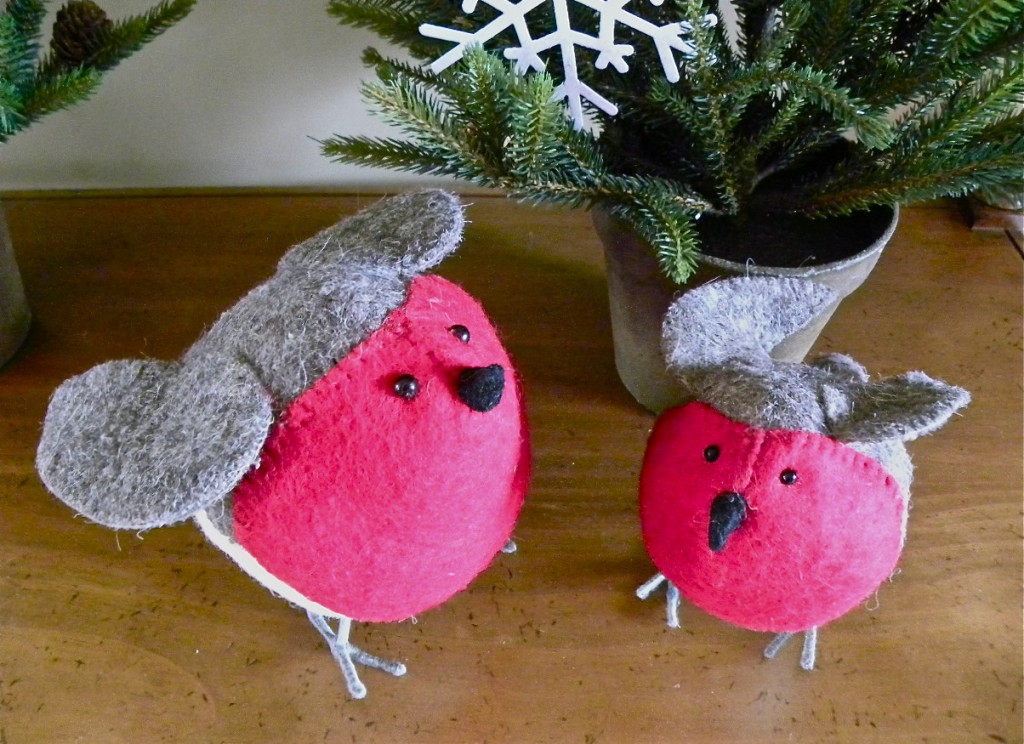 Aren't they adorable?  I just want to smooch-um!  If you find yourself smitten with these birdies you can find them at Dwellings or here.
When do you decorate for Christmas?  Does it stress you out or do you make a party out of it?