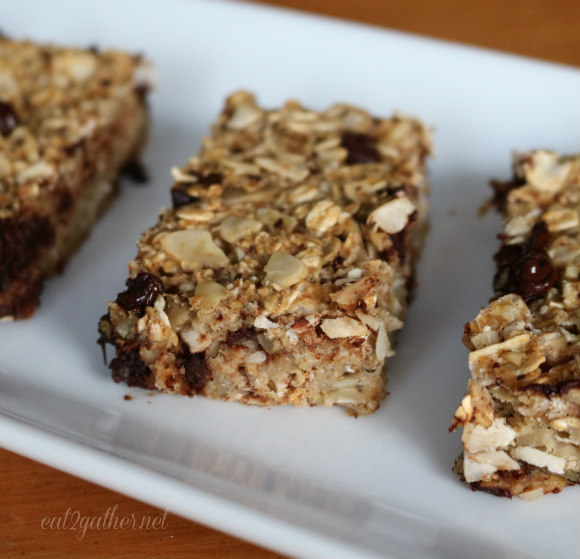 Here's the thing.  About 3 years ago I decided I needed to loose weight, I had gradually packed on 20 pounds since turning 40.  BOO. Well I lost eighteen, and now I'm almost back where I started nearly 15 pounds up from my ideal weight. Which mind you is not the same as my ideal was when I was 30, now my 50th birthday is fewer years down the road than I'd like to admit (3, THREE, trece, drei, trois!!!) and I need to get my weight back down and keep it down.  That's my goal and I'm sticking to it!! Fingers, legs and eyeballs crossed!
I like to eat.  Duh.
I like to bake, and eat.
I love M &M's.  Did you now I'm a world champion, olympic gold medal M &M eater?  It's true.  Don't google it.  It's top secret, the little M &M guys don't want people to know it's a thing and have competition get out of hand…if you know that I mean.
So anyway…….my first step was to go cold turkey with the sugar.  As I write this I am on day five of ZERO sugar.  Day two was the worst.  Today at this moment I'm hanging in there, however there is a very large jar of chocolate kisses screaming my name.  I don't think I will be able to keep up the zero sugar tolerance for much longer.  But I'm afraid that once I start, even one bite, it's going to get ugly. Confession: I am a sugar addict.
Second step is to get my butt more active, well not just my butt, by whole body, especially my jiggletastic arms.  More than just walking and doing the elliptical.   I downloaded the 7 minute work out app on to my phone.  My daughter thinks I'm the biggest wussy every. She does bone crushing work outs for hours and I and hardly make it through 7 minutes.  Baby steps I tell her.  Baby steps.
Third step get more sleep and drink more water.  Who has time to sleep?  I'm a night owl, but I need to be up at 6:30 am so on a good night I get 6 hours, that's not enough.  Water:  I avoid it because I need to run to the bathroom every five minutes, but hey that's exercise too rt?!  I'm doing better.  I got a couple 7 1/2 hour nights this week, and I'm drinking more water.  Toot Toot.  That was my horn.
I actually am feeling better, not as bloated, and I have more energy.  I haven't weighed myself yet.  Praying that I see some pounds dropped or I might break down and bury my sorrows in a bag of M &M's.  Help me Jesus.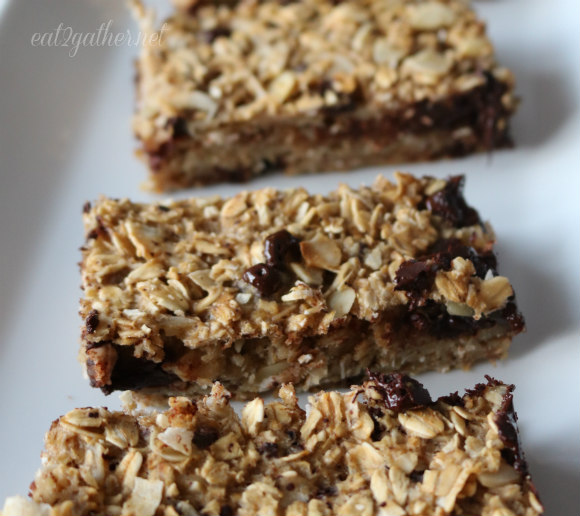 I made these bars because I had a basket full of very ripe bananas and I knew that I could not make banana bread, that would have been like sudden death.  Game over.  Bye-bye Birdy.  Hit the road Jack.  I had no idea how they would turn out, but they turned out fabulous, and there is only 1/4 cup of honey to sweeten them, quite honestly I think the honey could be left out.    These bars are super versatile.  Add whatever makes your heart go boom boom.  Dried fruit, flax seed, hemp hearts, different nuts, you name it I think you could add it.  Get creative.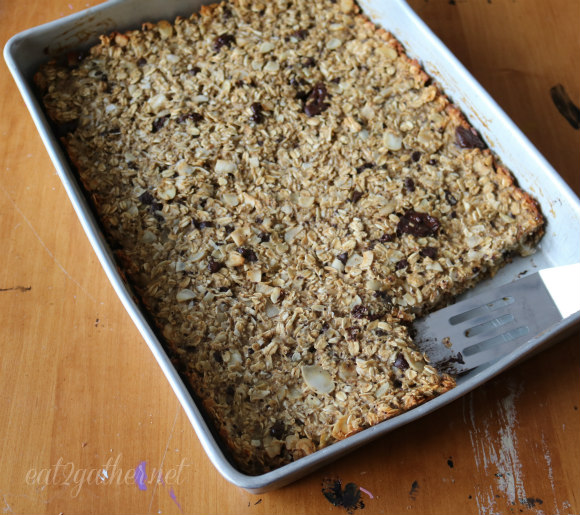 I am not claiming to be a health food expert, I defiantly am not striving to turn my blog into a healthy food blog, I'm just trying to share my real life stuff with you here.  So I thought I'd share that I plugged this recipe into My Fitness Pal app it told me there is 171 calories in each bar, 7g fat, and 22.6 carbs.  That probably doesn't look so awesome on paper, but there is nothing but good stuff in these bars.  Remember there are good fats, your body does need fat, and the carbs come natural sources not refined sugars.  So I'm having no guilt eating one of these as a snack or for breakfast.
Did I say my kiddos even liked these bars.  I packaged them individually and froze them for their lunches, and sports snacks.
[print_this]
Banana Granola Bars
makes 24
5 ripe Bananas, peeled and smashed
2 Eggs
1/3 cup 0 fat Greek Yogurt
1/4 cup Honey
4 cups Old Fashioned Oats
1 cup unsweetened Coconut Flakes, such as Bobs Red Mill
1 cup sliced Almonds
4 ounces Dark Chocolate, at least 70% cocoa
Preheat oven to 350 degrees, and spray 9×13 pan lightly with non-stick baking spray.
Add smashed bananas, eggs, yogurt, and honey to mixer, mix until combined. Add oats, coconut, almonds, and chocolate. Mix. Scrape down sides of bowl. Mix until combined. Spread in to prepared pan. Bake at 350 degrees for 40 minutes. Remove and cool. Cut in 24 bars.
Note: This recipe is versatile after the oats in the ingredient list you can really add 2 cups of anything you want, pecans, raisins, dried fruit, dates, flax seed, the sky is the limit. Get creative! You can even leave the honey out they are sweet enough especially if you add dried fruit.
Wrap bars and keep in freezer.
I don't usually do nutritional facts but I ran this recipe through the My Fitness Pal app and it said these bars are 171 calories each, 7g fat (but its good fat), 22.6 carbs
[/print_this]
Have any advice?  Anything you do to help get the weight off and keep it off?  Ken and I are taking a trip the end of February my goal is 8 lbs by then, and then trying to not go over board while on vacation is going to be super duper fun! LOL.  My friend Liz is doing a Healthy New Year 6 week challenge if you haven't seen it you should check it out, so much great info and recipes there!
Ok it's Monday I gotta get my booty movin'!
XO, Sheila