31 days:: a few final thoughts & the WINNER is…..
I'll be nice and give you the winner right away before I ramble on about the last 31 days and how amazing it has been, and what a blessing you all were to me, how many great ideas you all gave me…..oops….ramblin'….OK with out further adieu, I sure wish I could give you all a Redletterwords print……but I can't not today anyway.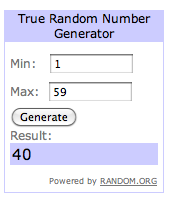 Tootie you were number 40!
I love to give meals! My favorite meal to give is chicken tortilla soup with bread on the side.
Thanks for hosting the giveaway!
Tootie you are very, very welcome!   Thanks to Dee at Redletterwords I was able to love on you and show you how much I appreciate ya'll!  Tootie if you could shoot me an email telling me which 12×12 Cafe Mount Print you would like,  your full name, and address we will get that shipped right out to you!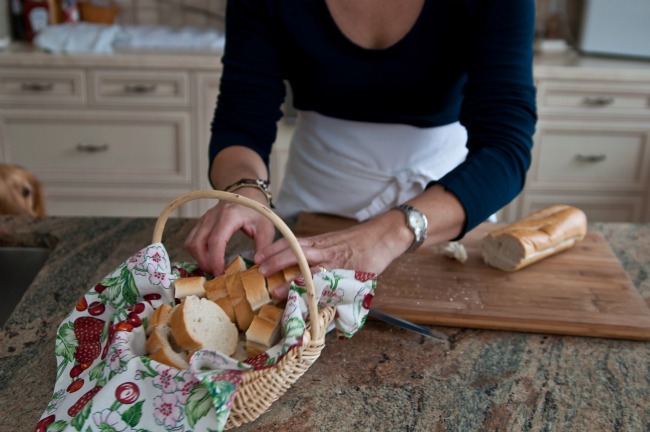 I went back over the past thirty days and reread all my posts, and all your comments. I cherish all you shared with me.  At times it was emotionally overwhelming reading how you have loved on others through the gift of food, and how people have loved on you!  Many shared how they were blessed so abundantly by stepping out of their comfort zone and sharing a meal with someone.
I am so passionate about this topic at times it was very hard for me to not feel like I was shouting through my computer at you. I pray I never came across preachy or overbearing.  Just know that I only meant to encourage you, to step out of your comfort zones to bless others.  To share.  Because when we do share a meal with another, the blessings come full circle.
"Encourage each other daily…….." Hebrews 3:13
So many of you shared with me your anxieties and fears.  I know where you are coming from….remember I shared with you what a stressball I can be.  I hope 31 days of Meals 4 Sharing helped you to realize your hesitations and fears will only hold you back from blessing those around you more than you could ever imagine!
Take a GIANT leap out or your comfort zone and share a meal with someone! Remember that bringing someone a meal can open doors to new meaningful friendships. What a bummer if you missed out on that!  If I would have let my anxiety get the best of me, so many years ago,  it could have robbed me and others of mountains of blessings.  And that would have been a humongous Bummer!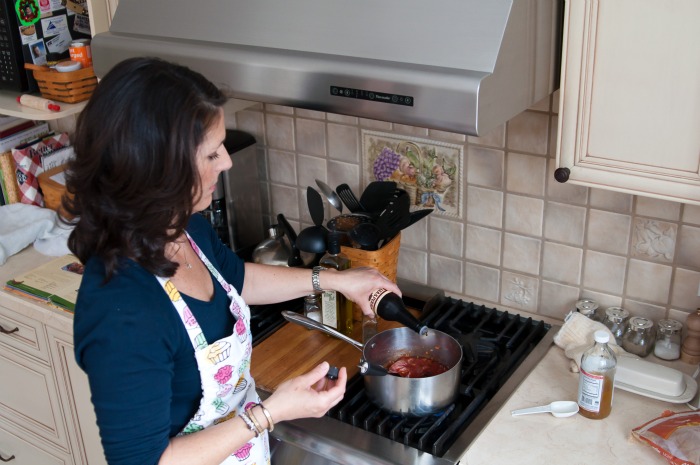 Recipes: I shared my recipes for Apple Sauce, Chicken Supreme, Breakfast Strata, Chicken Salad, Chicken Noodle Soup, Swedish Matballs, Beef Stew, Pumpkin Gingerbread, Chicken Fontinella, and Chicken & Biscuits.  I think we all agreed that comfort food is the way to go when sharing a meal.
I would also say stick to something you know. Don't try out a new recipe on someone when sharing a meal.  Share recipes your family loves! AND the most important thing to remember when bringing a meal to someone is never, ever apologize for your meal.  As my good friend Sandy says, this is bringing the attention back to you, and not focusing on the person your are giving to.  And chances are they will never know that your recipe was a little off.  So no apologies!  Or I'm gonna come pinch you…ask my kids I'm a hard pincher…OK now don't turn me in to CPS for pinchin' my kiddos!
Also remember it doesn't have to be homemade to bless.  Pick up pizza, give a gift card, get creative.  You can also get a couple friends together and share in the task of bringing a meal to someone.  This saves on time and money for the givers. We all have different gifts, and when we work together it's a beautiful thing!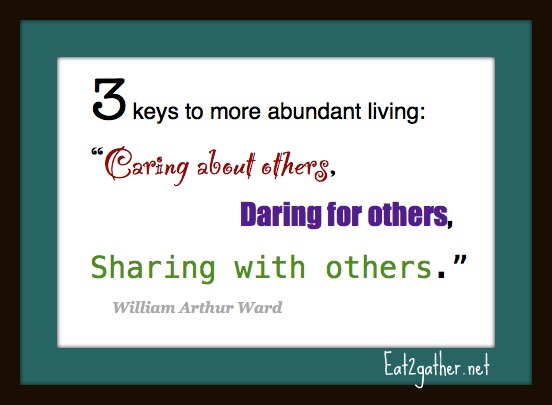 I love this quote.  It encourages me.  It's a reminder that I need to care about others, not just MY family.  I have to step out in faith and dare to put myself out there.  I need to share with others my time and resources, ie. vittles!  And when we do this we will live ABUNDANTLY!   We are all busy.  Life is Verucht! (German for crazy)  HOWEVER, I want to encourage you that no matter how busy you are you should never be too busy to commit random acts of kindness. "Love bombs" as Kristin at Love Feasts would say.
Kathy at House of Hills shared this:  The last two times I moved, I left a gift basket on my kitchen counter for the family that was moving in.  Just some baked goods and a note, but it was great closure for me, and hopefully a welcoming gift for them.
Oh MY GOODNESS gracious!  Giant lump in throat!  Tiny lip quiver….I'm a sap people.  I'm telling you stuff like this just gets me.  Kathy I love that idea.  What a huge blessing you were to the new owners of your home.
"Let us not give up meeting together….." Hebrews 10:25
31 days of Meals 4 Sharing was not only intended for you to take meals to others but I hope that you were encouraged to share meals with others more often in you home. When you gather folks together around a table full of food, special things happen.  conversations begin, friendships form, lasting memories are made. It's all about the people, and well alot about the food, but really not about where you meet at  all!  Don't let your 4 walls confine the way you share, or define how you bless others.
I pray that you can set the bar for sharing/serving others a little higher in your life. Quietly, and graciously dropping random love bombs on those around you.
Thanks you so very much for taking the time to read, and share this past month.  It has encouraged me more than you could ever imagine…..did I say that already?   Well I guess you can never say thank you too much!
I covet your comments, please leave me one.  I would love for you to tell me your experience with meal sharing, or maybe what candy you plan on heisting out of your kids plastic orange pumpkin tonight…..really you can tell me anything in the comments, I just love hearing from you….just keep it clean please.
Thank you! Thank you! I LUVya!
Sheila
If you would like to journey back through the past 31 days of Meals 4 Sharing please do so below.  And if you have time please check out the other luverly blogs that also did 31 days series.
Day 1~ my Heart for Meal Ministry
Day 2~ "I'm not comfortable with bringing someone a meal"....
Day 3~ Reasons 4 sharing a meal.
Day 4~ Quick Easy Apple Sauce
Day 5~ Organizing a Meal Schedule
Day 6~ #1 reason -No reason at all!
Day 7~ #2 reason 4 sharing a meal - Baby...baby....baby..oooo
Day 8~ Chicken Supreme
Day 9~ It doesn't have to be home cooked to be a Blessing
Day 10~ partnering 2 SHARE a meal
Day 11~ Dare
Day 12~ #3 reason Hostess Meal
Day 13~ #4 reason Back 2 Work
Day 14~ Chicken Salad - the perfect meal 4 SHARING
Day 15~ Containers
Day 16~ reason #5 illness/injury
Day 17~ (#6) Loss & an update on BwoB JOPLIN
Day 18~ bring your NEW neighbor a meal
Day 19~ Swedish Meatballs
Day 20~ #8 reason 4 sharing-last minute dinner invitation
Day 21~ Holiday Giving
Day 22~ Pumpkin Gingerbread
Day 23~ Chicken Fontinella
Day 24~ Redletterwords GIVEAWAY
Day 25~ Meat and Potatoes
Day 26~ reason #9 Teams & Teachers
Day 27~ go2 Meals 4 Sharing
Day 28~ 10th reason for sharing- MOVING
Day 29~ Giving Comfort - Chicken & Biscuits
Day 30~ time with Family