Peanut Butter Brownie Bites
Sometimes I just want to bake something, but I don't have time to get out 10 ingredients and dirty a whole sink of dishes, I just want it to be easy, chocolatey, and decadent!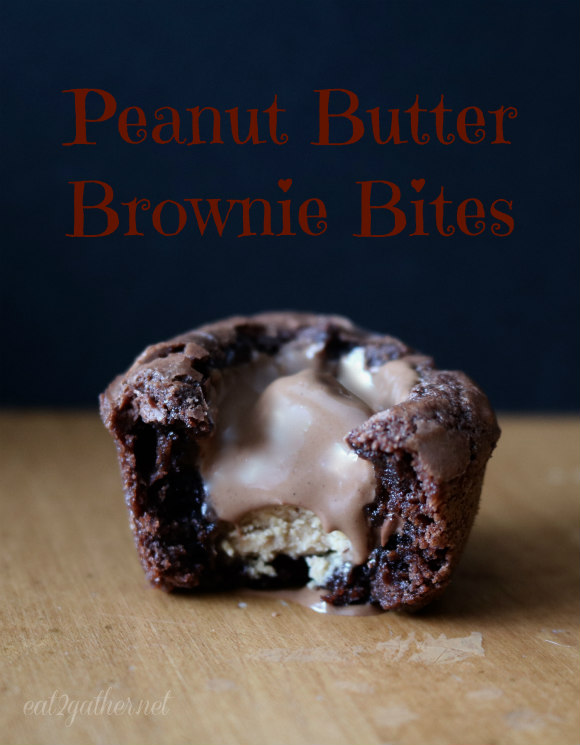 Need a little chocolate and peanut butter treat in your life?  Look no further Peanut Butter Brownie Bites are as easy as 1, 2, 3!  They will satisfy the biggest chocolate craving!  There's only one problem once you eat one Peanut Butter Brownie Bite, it's hard to stop!  So you know what I do?  I freeze them and pull them out for lunch treats.  Out of sight, out of mind!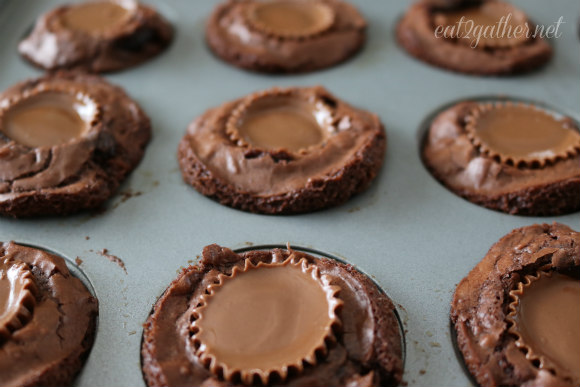 Life has been somewhat crazysville lately, I can't really explain why…well I guess it could have something to do with four teenagers, a husband that moves at mach speed (after 21 years I've given up on trying to keep up with him!) and occasionally is out of town for work, sports, church, travel volleyball, not to mention dentist and various doctor appointments.  I'm sure that I'm speaking to the choir!  We are all busy! Go! Go! Go!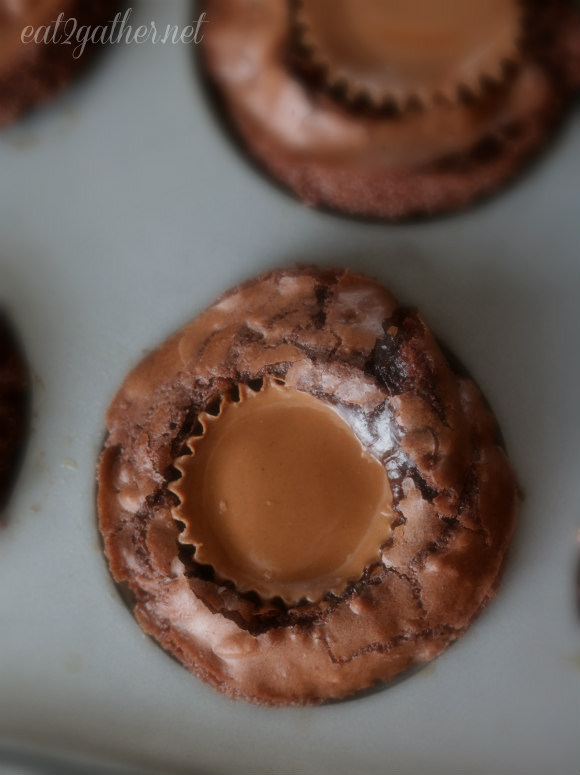 Peanut Butter Brownie Bites would be a great recipe to have your kiddos make!  Get the kids in the kitchen!  Start with something easy and sweet and then move them to making 20 ingredient meatballs next week!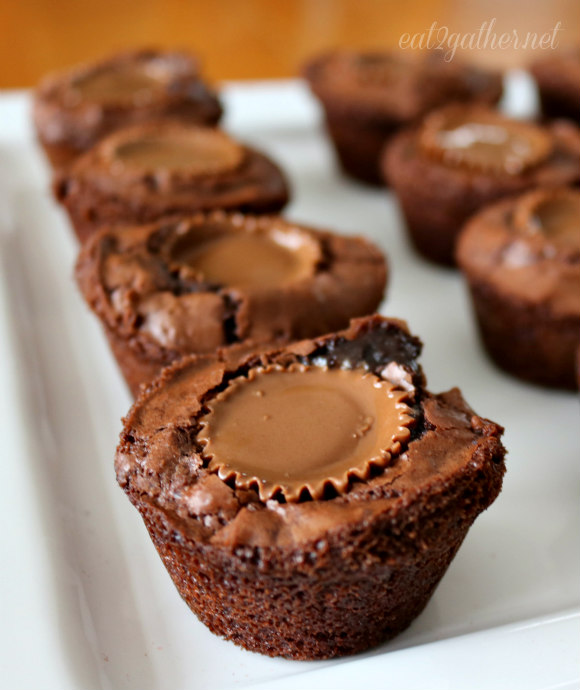 Don't have peanut butter cups, use chocolate Kisses, or sprinkle M&M's on the top and let them sink in, or honestly any mini candy bar would work.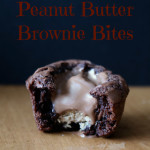 Print Recipe
Peanut Butter Brownie Bites
Only four ingredients and about five minutes that's all you need for these decadent treats.
Equipment
1 medium sized bowl

1 mini muffin tin pan
Ingredients
1 -20

ounce

box Double Chocolate Brownie Mix

2

whole

eggs

1/3

cup

vegetable oil

24

miniature Reeses Peanut Butter Cups
Instructions
preheat oven to 350°, grease mini muffin tins with baking spray, unwrap peanut butter cups
-in a medium sized bowl whisk together eggs until frothy

-add in vegetable oil and whisk to combine

-add box of brownie mix, stir until combined and there are no longer any lumps

-divide batter evenly into 24 mini muffin cups, approximately 1 tablespoon each

Bake at 350° for 10 minutes. Remove and immediately press peanut butter cups into the middle of each brownie.
Notes
You can get creative and use other mini candy bars, you might need to cut them in half depending on if they are mini or bite sized. 
I hope you find time to make these decadent treats!
Enjoy!
Sheila