One of my WEAKnesses…ok two.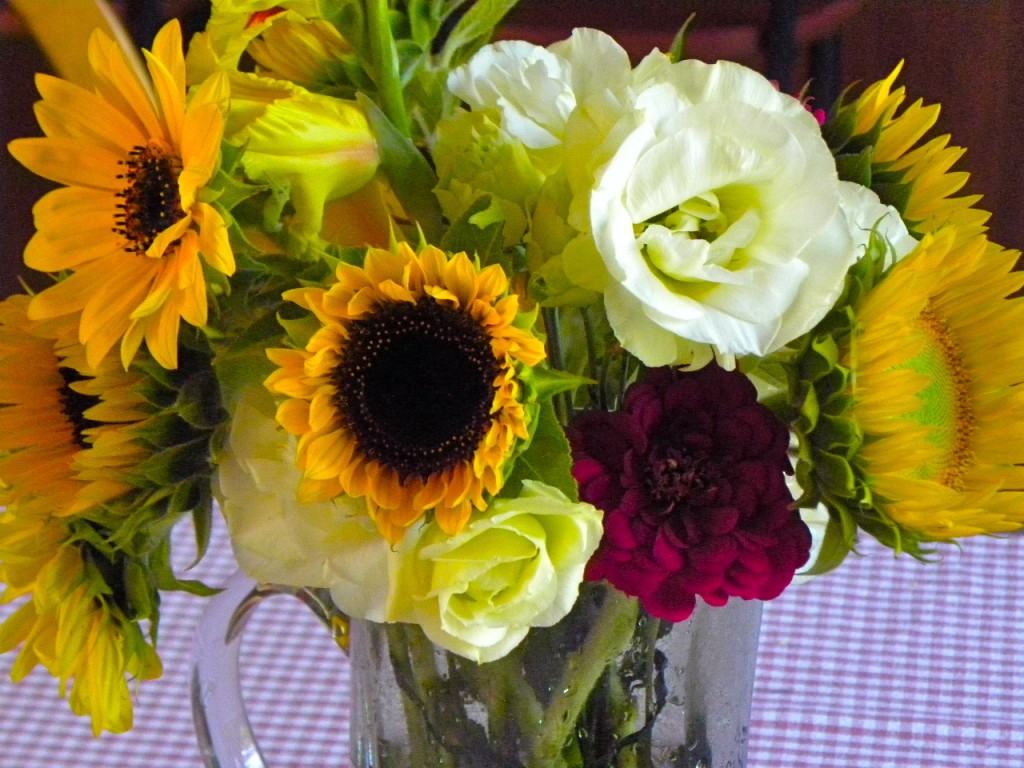 Flowers from the Farmers Market…well fresh cut flowers in general, are one of my weaknesses. If I were a woman of excess mulah I would have fresh cut flowers all over my house at all times. Every once in a while I will indulge at Costco. But if I go to the Farmers Market I absolutely CANNOT pass the flower lady up. Maybe it has something to do with my sweet seestor playing the part of Eliza Doolittle in high school.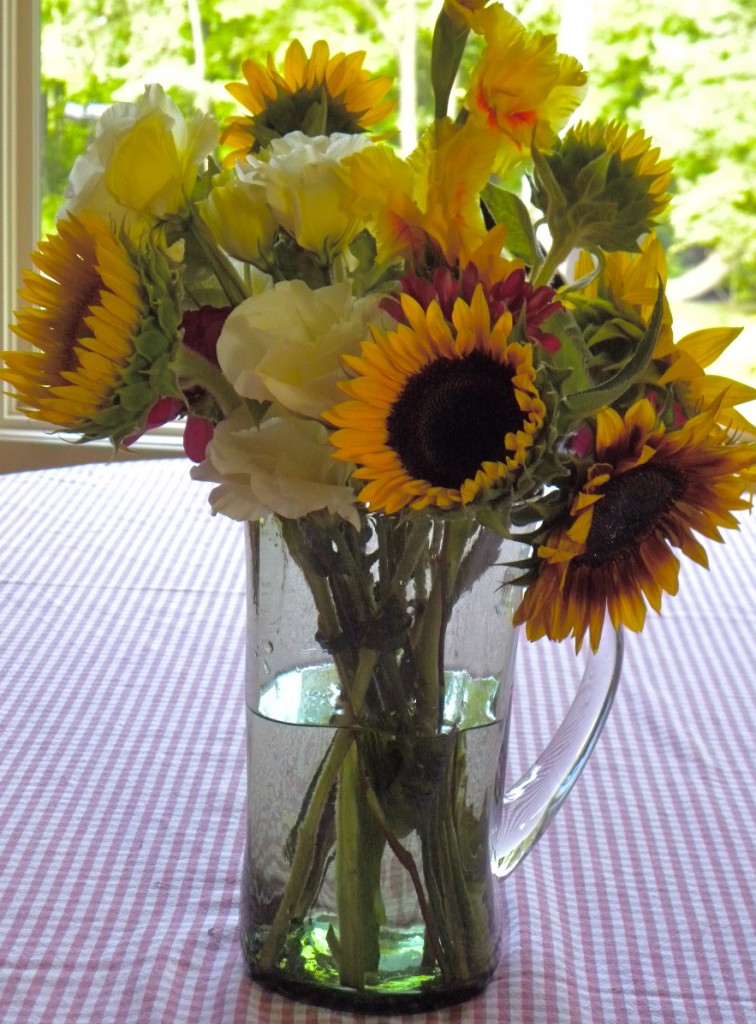 Fresh flowers brighten a room, they make a dreary day bright, they give a boring day some hutzpah!  I think you get the idea.
I visited a new farmers market today. Metro Health Farmers Market is only a few miles from my house. It was awesome! I can't believe that I have been traveling to farmers markets far and wide and the one closest to my house is amazing! I'm a nut that way. Sometimes it takes me awhile to catch on to things. So if you have not been to the Metro Health Farmers Market you better hussle your butt on over there they are only open, on Thursdays from 9am-1pm, for another month.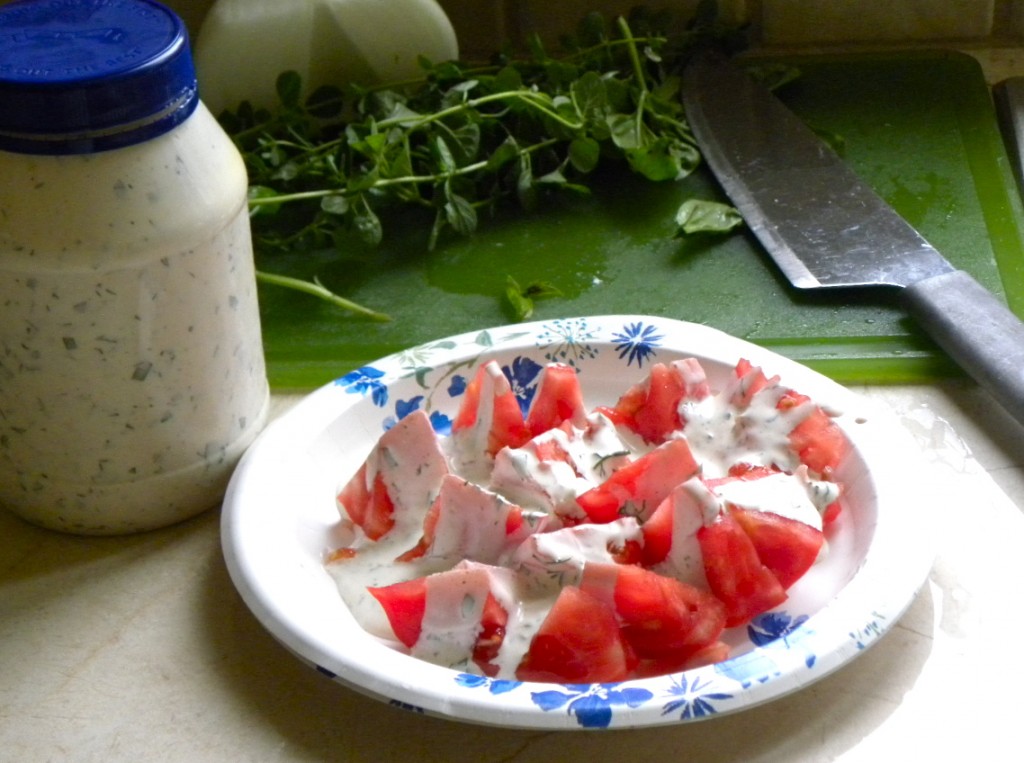 I also purchased a couple tomatos. I grew roma tomatoes this year, but I really love to a big juicy tomato, just for eating. I often will eat a tomato just like a apple, but today I made some of PW's Ranch Dressing.  Which is by the way another one of my weaknesses.  OOOOooh doggy this stuff is sooo gooo-ooot!  Because I had to make sure the seasoning was just right I had a little tomato with my Ranch Dressing.  Oh yeah baby…..that's what I'm talkin' bout.
I said a long time ago that I would never eat store bought Ranch Dressing again.  I lied.  I have bought ranch dressing from the store….but it never gets eaten, so I always end up throwing it out.  If I make Ree's it get's eaten.  Lesson learned.
I also bought a few peaches at the market.  I know you Southerners have had fresh ripe peaches for months now….blah, blah, blah.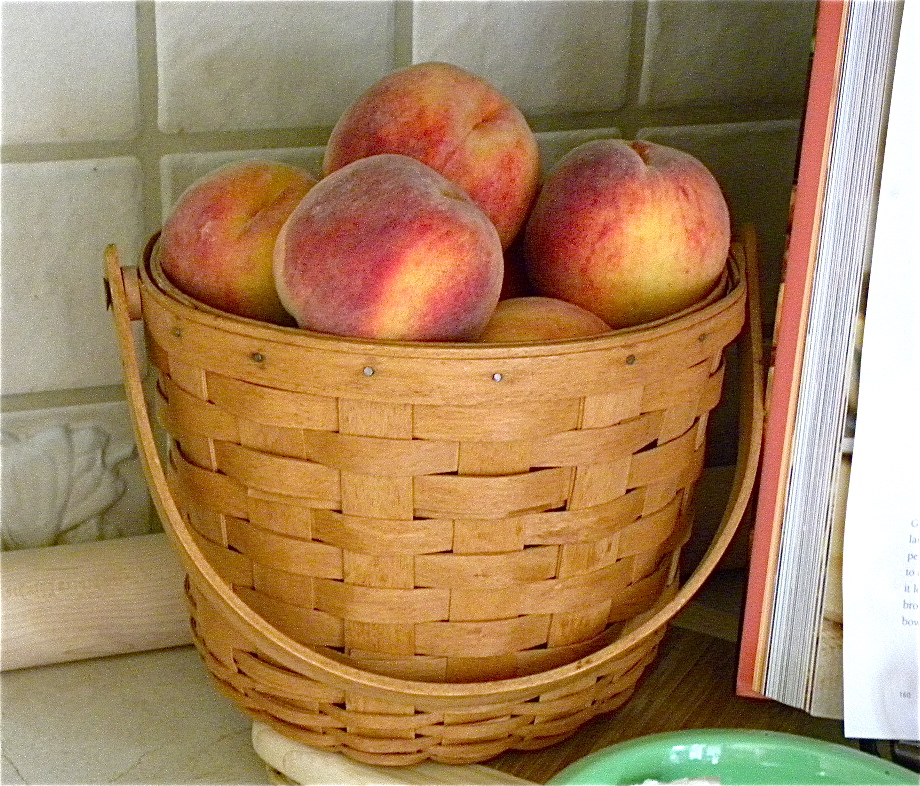 So as I was saying I purchased some peaches today at the farmers market, and I'm going to make something very delicious with them.  I will share what it is with you real soon, but right now I've got to go take some ibuprofen I think I've got carpel tunnel from pitting and slicing all them buggers.