I've said it before, I'll say it again.
I'm always a day late and a dollar short.
I should have been on the ball and had this recipe posted for you before this past weekend, but I didn't. Good news is you have the rest of the Summer to give it a try. And if I were you, I'm not by the way I'm me, but it I were you I would print this baby off and make it SOON!
Mediterranean Couscous Salad is so yum, and so healthy!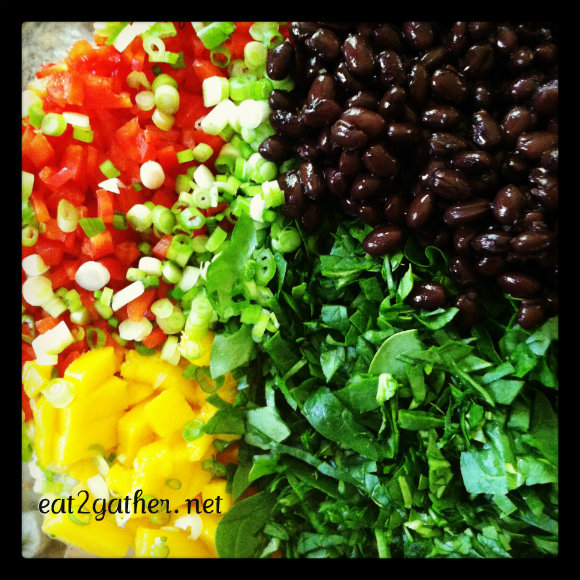 I know, I know….healthy is not word I use very often. Although, I think I cook fairly healthy, I do love my buttah and my bacon. I am an itsy bitsy bit embarrassed to tell you that I have never in my life prepared couscous. Why? I don't know why! I like it, I order it from restaurants, but I've never prepared it before. Sad but true couscous confessions.
Ken handed me this recipe a few months back. He had eaten it at a luncheon at the hospital,  liked it, and asked for the recipe. (Ya gotta love a man that will ask for a recipe!) I jammed it in my recipe box and forgot all about it.
Ahh couscous….I never made the stuff, maybe next year.  Jam.  Slam.
But then I was assigned the non-lettuce salad for our annual Memorial Day Picnic with friends, I was digging around looking for something…some long lost recipe that I'd forgotten, and Voila! There she was the couscous recipe Kenny had given me. Why not, it sounded good and there was nary a lettuce leaf to be found in the ingredient list….spinach doesn't count!
So with out further ado here is the couscous….can you tell I like saying couscous? It's sort of like cootchie cootchie coo….er sumthin.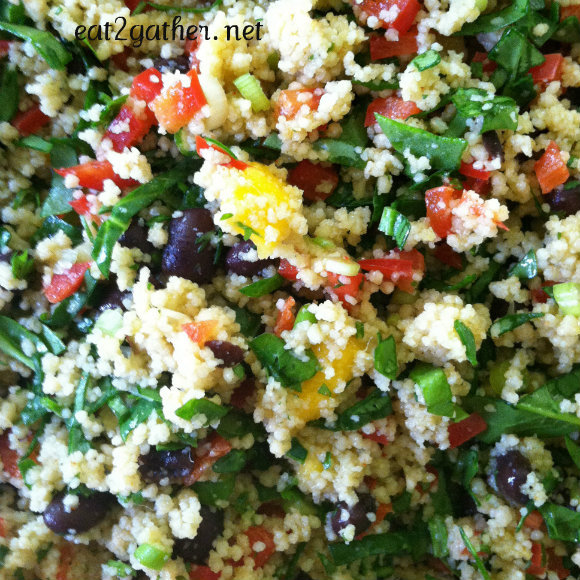 [print_this]
Mediterranean Couscous Salad
serves 10
1 cup Whole Wheat Couscous
1 can Black Beans, rinsed and drained
2 cups fresh Spinach, chopped into thin strips
1 medium Red Pepper, seeded and chopped fine
1 Mango, chopped fine
1/4 cup Green Onions, thinly sliced
Vinaigrette
1/4 cup Cilantro, chopped fine
1 Lime, juiced (1/4 cup lime juice)
2 tablespoons Canola Oil
1/2 teaspoon ground Ginger
1/2 teaspoon Salt
1/8 teaspoon Cayenne Pepper
In medium saucepan bring 1 1/4 cups water to a boil, remove from heat stir in couscous; cover and let stand for 5 minutes. Fluff with a fork. Let cool for about 15 minutes. While couscous is cooling rinse black beans, and cut up spinach, pepper, mango, and onions. Mix vinaigrette ingredients whisk until incorporated well. In a large bowl combine cooled couscous, and vegetables. Drizzle vinaigrette over and toss to coat. Store in refrigerator.
***The recipe suggested doubling the dressing per taste preference. Although I enjoyed it per recipe above, I personally like more spice, so I would add more lime and cayenne next time.
[/print_this]
I doubled the recipe for the picnic….I brought home an empty bowl. I think it might have been a hit!
Besides making couscous for the first time here are a few other things I did to keep myself busy this past weekend……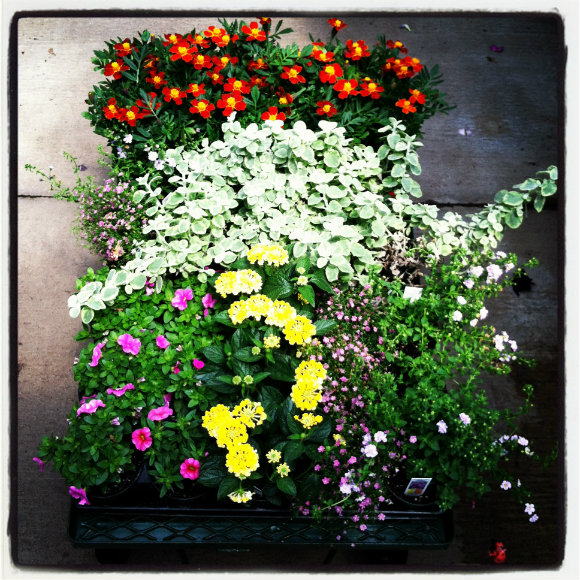 I bought all my flowers, for my flowers boxes and pots around the house.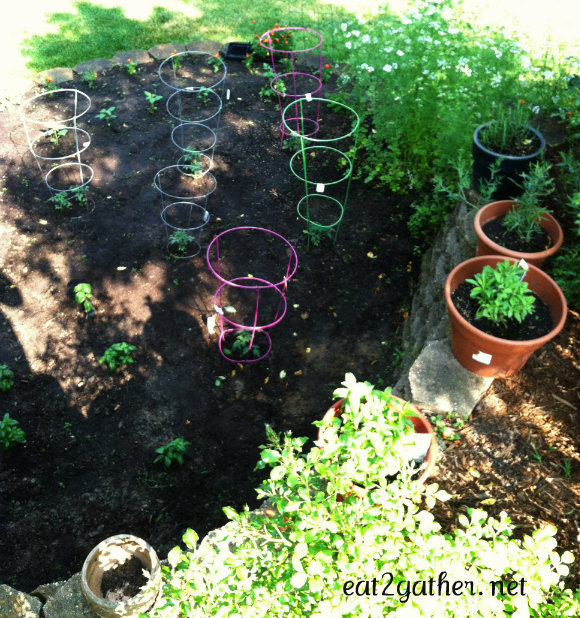 I planted my mini garden.  Which consists of basil…lots of basil, tomatoes, a few jalepeno pepper plants, and herbs.  I do not have a green thumb…so this is my limit, plus last year I battled keeping the stinking wild turkeys out of my garden.  This year I was smart and put up the wire fence and planted marigolds right away!  Take that you turkeys!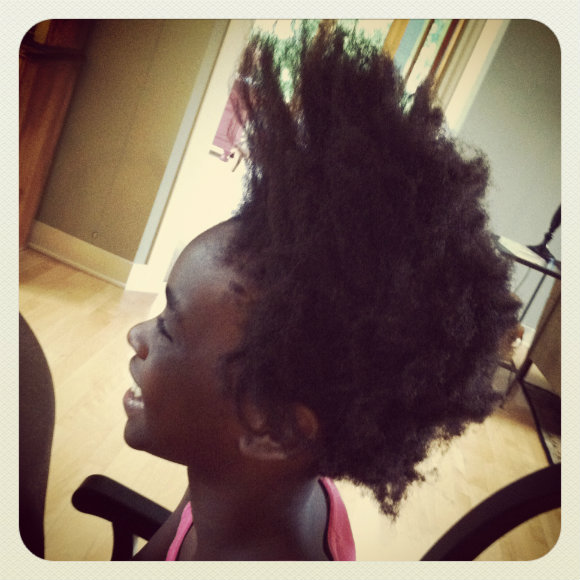 I battled this hair every morning….but that's nothing new.  Oh my it that some bed head or what!?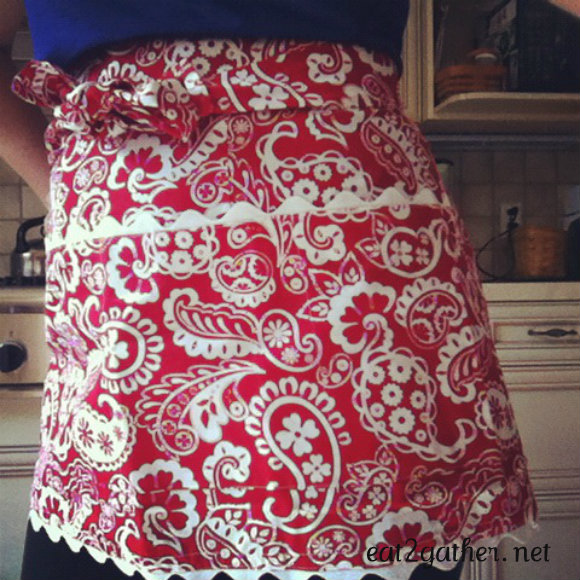 I wore my new favorite Hip Hostess apron hither and yon in my kitchen.  Sorry I just love it…I had to share.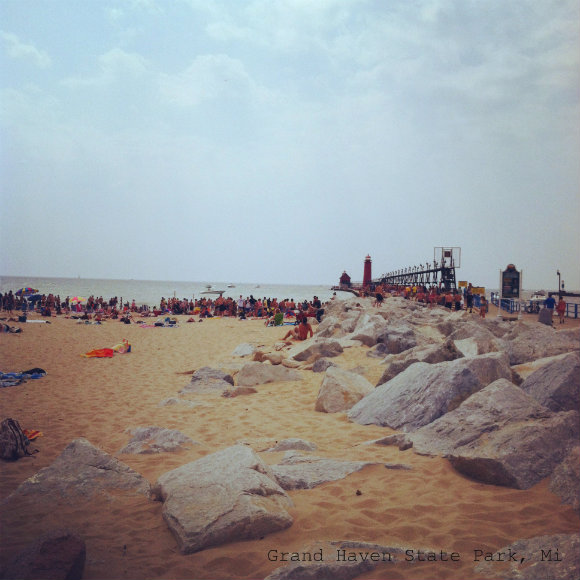 We took the kiddos to the beach in Grand Haven.  I love Grand Haven State Park.  I grew up going to this beach town.  But this weekend it was out of control busy!!! How did all you people find out about my town???  Leave!  Quit hogging up the place, I didn't even get to get my favorite eats while we were there….the Pronto Pup line was about 75 people deep….Come on PEOPLE its just a corn dog!  (The best corn dog in the world mind you….don't tell anyone)  And the Dairy Treat was insanity….wah I really wanted me a Rock Pile Shake.  My lip is still hanging over that one.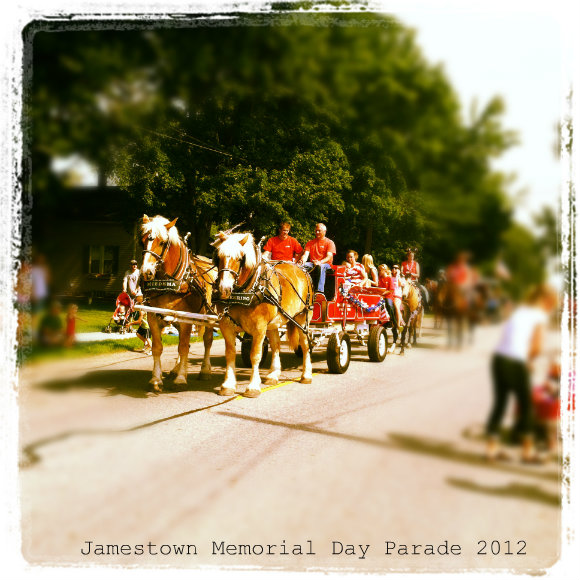 Of course we couldn't miss the parade in the little neighboring town.  It's awesome!  It's what this country is all about.  Veterans, Tootsie Rolls, tractors, church VBS floats, boy scouts, and muscle cars.  And what is a parade with out a few horseys poopin'!  Dang I love this country!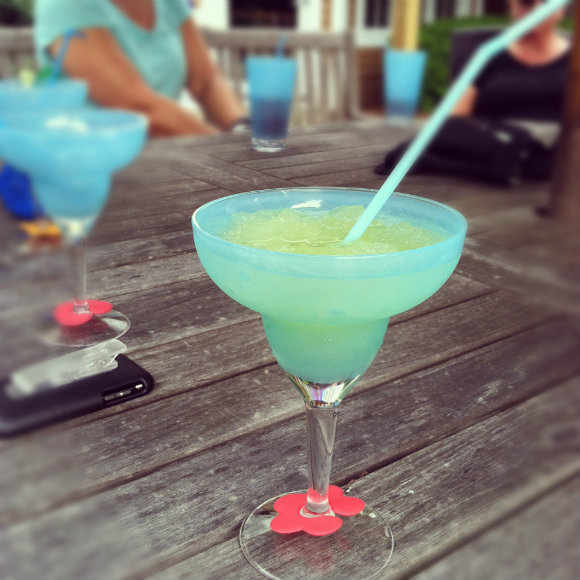 Then our family ended the weekend out with good friends, great food, and lotsa laughs….well and I did have a few Greetah's.  Very thankful.
What were you up to? You know I'd love fer ya to leave your 2cents!  And if you have a weekend re-cap blog post please share I'd love to read it!