Who says you can't be two places at one time?! Physically I cannot, but virtually yes I can!  Today my dear friend Kim is featuring me on her blog At Home with Kim!   I would LOVE  for you to head over and pay Kim's beautiful blog a visit.  Let us know you stopped by saying howdy in the comments!  If you are visiting Eat 2gather for the first time, because you read the good, the bad and jiggly about me on Kim's blog, WELCOME!  I hope you take a look around, make yourself at home, and help yourself to whatever you can find in the fridge.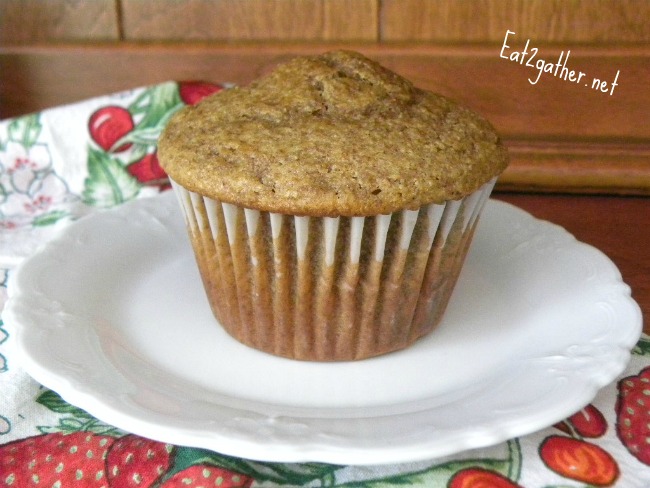 Hello! Welcome to Meals 4 Sharing Fridays.  Link-up below or Share in
the comments your favorite meals and recipes!
I know what you're thinking. Bran Muffins…really?  Why would I want to make Bran Muffins let alone make enough to share?  Or quite possibly you are like me and you love yourself a good Bran Bomb. Why is Bran associated with old people and digestive systems?  I think Bran has gotten a bad rap, and I am here to redeem it from it's grey haired toilet bowl reputation!  Not there is is anything wrong with either of those things, I have them both.
Bran is particularly rich in dietary fiber and essential fatty acids and contains significant quantities of starch, protein,vitamins and dietary minerals. (wikipedia)
It's so good for you! You must trust me on this one!  You are going to love these monstrously moist muffins.  I promise, you will either want to share them or hoard them!
My kiddos love these muffins.  My littlest will eat a whole one for breakfast…..however, she does have to ask for an extra bathroom pass mind you.  So if you child has a teacher who is stingy with the potty passes, you might want to wait and let your child have their muffin for an after school snack!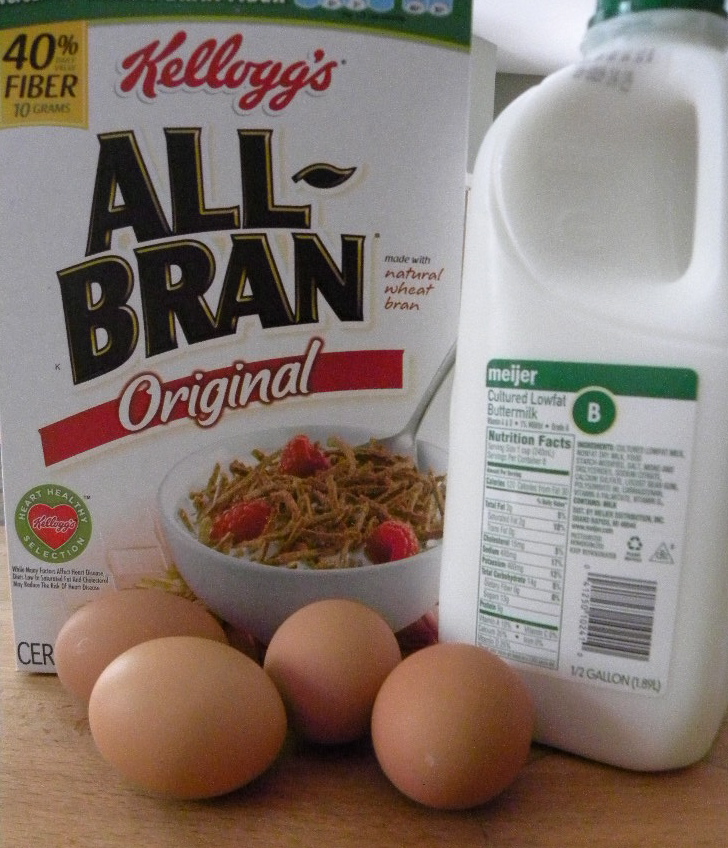 This recipe was given to me by Big D.  Big D is a nurse.  Nurses have the best recipes, and they are good at sharing them!  This Bran Muffin recipes makes 24 large muffins or 48 regular size muffins.  You will need a whole box of All-Bran cereal, 4 Eggs, 1 quart Buttermilk, and a very large bowl!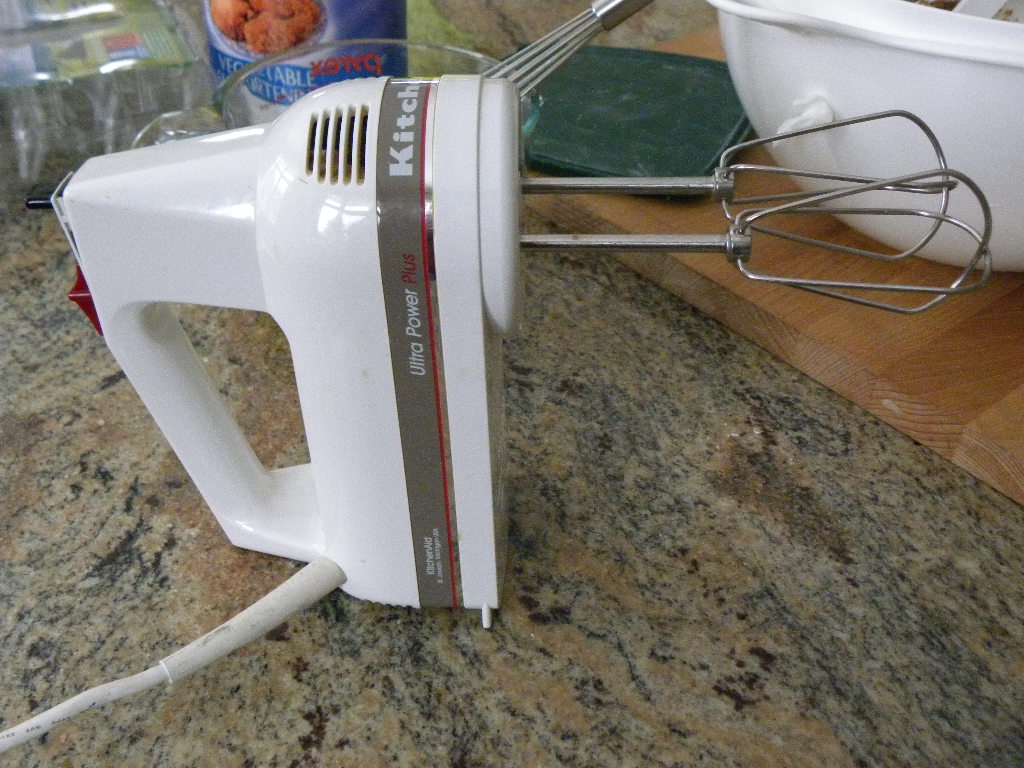 If you have a stand mixer and rarely use your hand mixer….well sorry unless you have a restaurant size stand mixer you are going to want to get out your hand mixer.  My KitchenAid Hand Mixer is going on 18 years!  She's seen better days, but hey the ol' gal is still mixing up the big batches.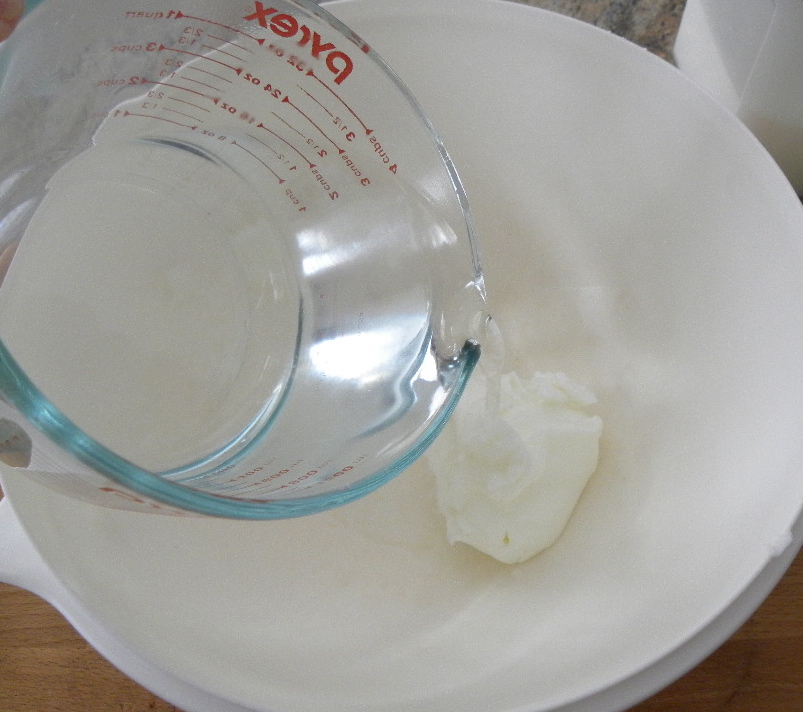 Measure 1 cup of Crisco Shortening into large bowl.  Boil water, measure 2 cups of boiling Water, pour over shortening in bowl, whisk until shortening is melted.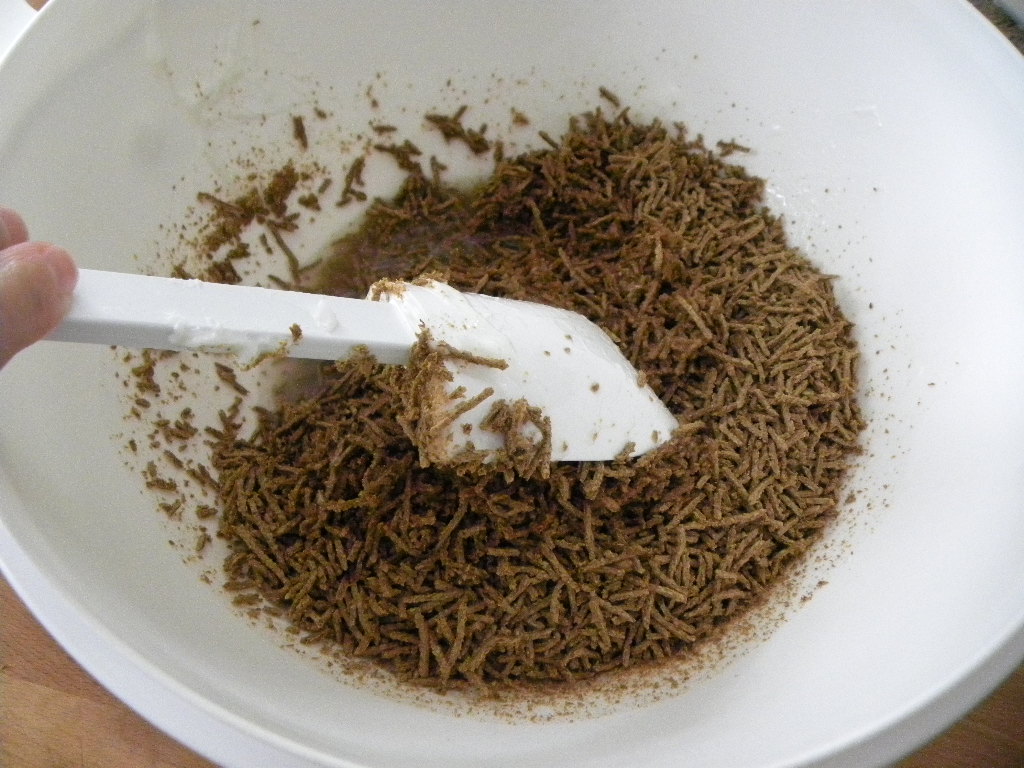 Once shortening has melted, pour 1  box of All Bran Cereal into bowl.  Using spatula fold cereal into shortening water mixture until combined.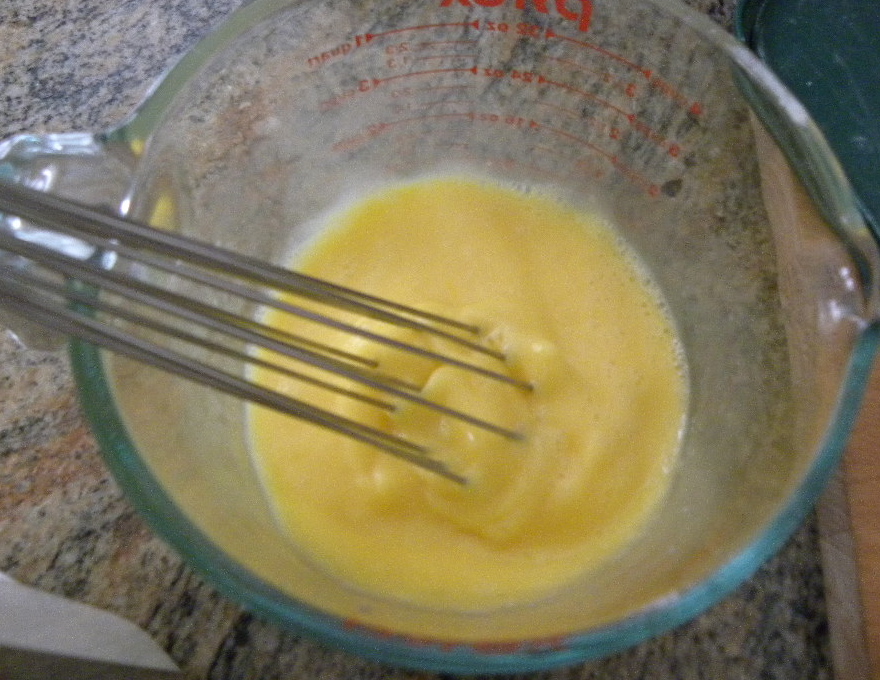 Whisk 4 Eggs in a small mixing bowl.  Set aside.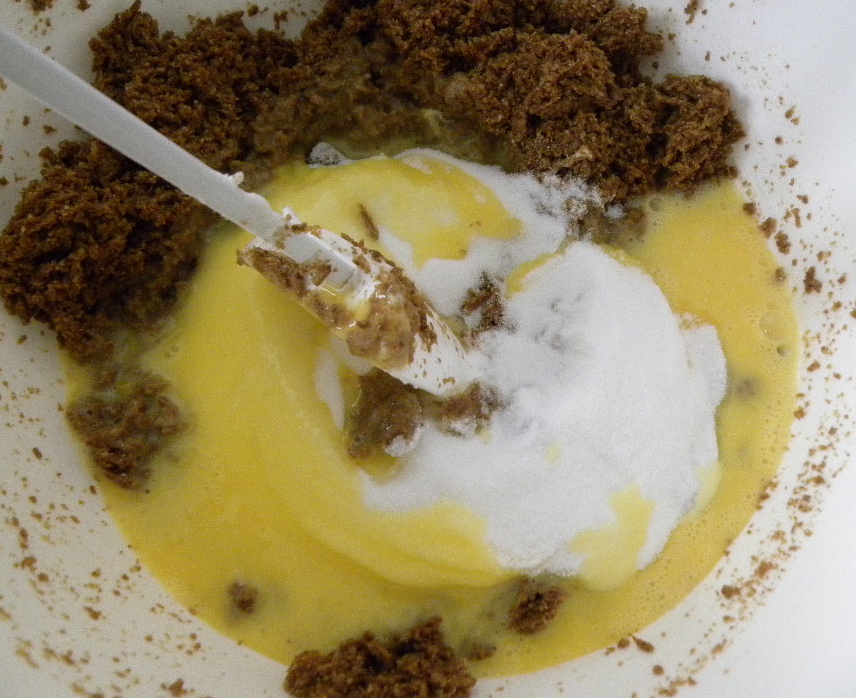 Measure 2 cups Sugar, and add to bran mixture along with beaten eggs.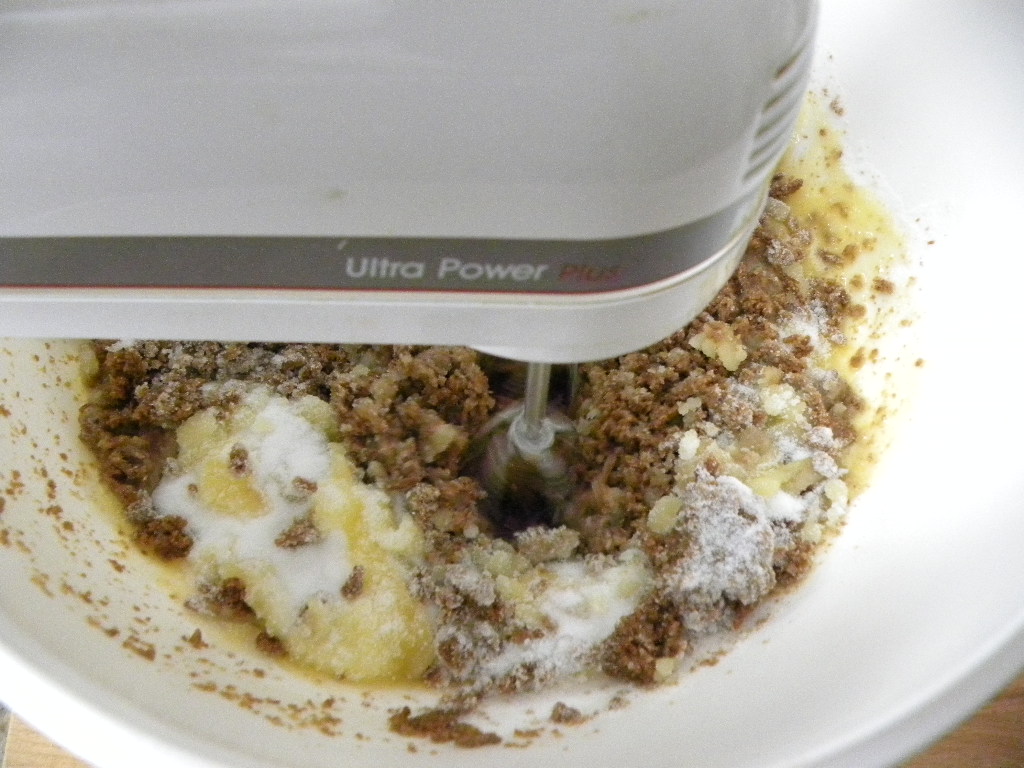 Mix until incorporated.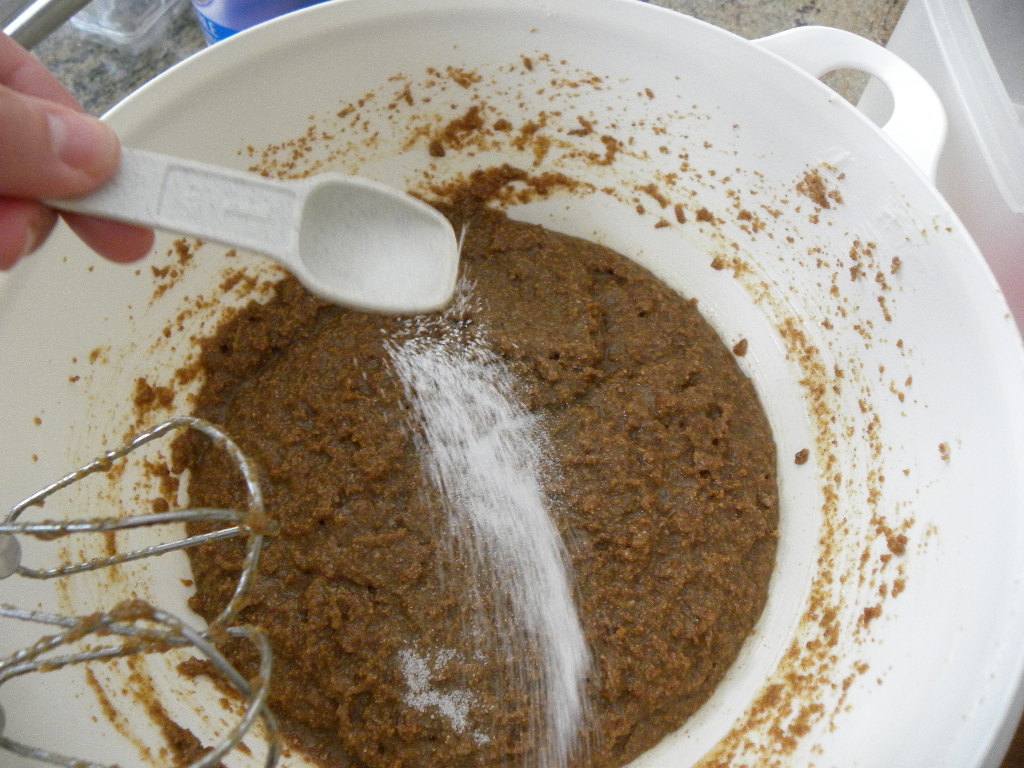 Normally I would add the salt in with the flour, but the recipe says to add it now.  So sprinkle 3 teaspoons of Salt into bran mixture, mix for 1 minute.
Measure 5 cups Flour and 5 teaspoons Baking Soda into a separate bowl whisk to combine.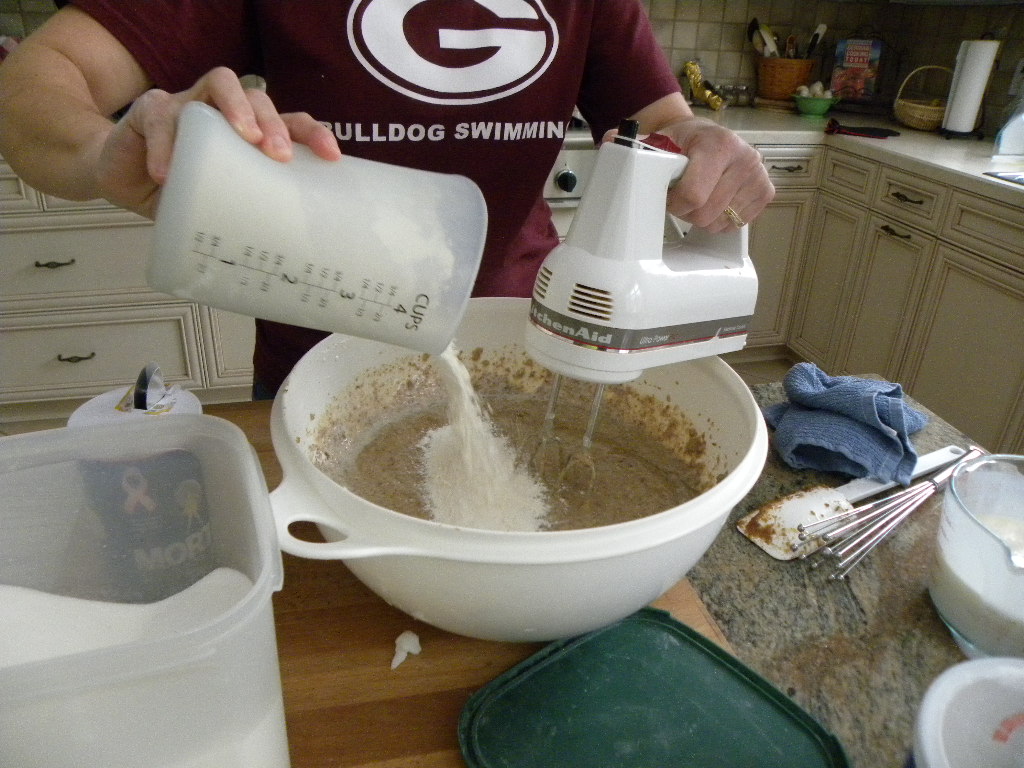 Alternate mixing in 1 quart Buttermilk (4 cups) and dry ingredients into bran mixture.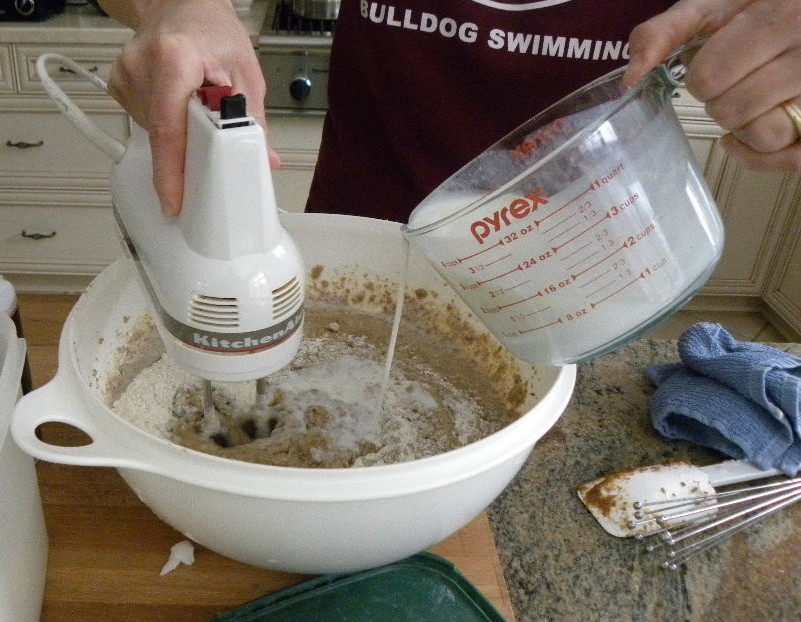 Go Dawgs!  Oh sorry I got carried away with school pride.  Are you like me and you steal your kids sports shirts?   Continue to alternate adding the dry and wet ingredients into bran mixture until it's all combined.  Give the bowl a good scrap and blend for 2-3 minutes on medium speed.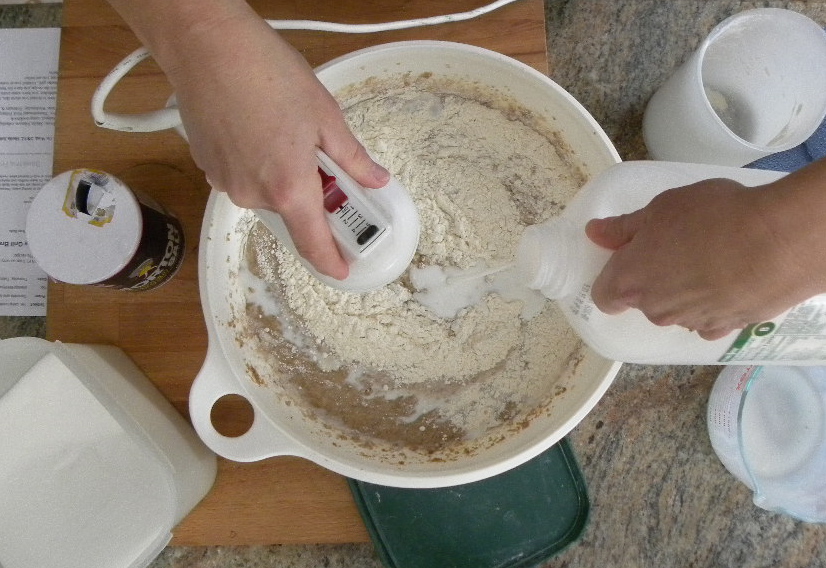 If the batter seems a little thick and dry like mine did, give it an additional splash of buttermilk.
Note: I prefer to put a lid on the bowl and store my batter for a day or two in the refrigerator and then bake. (The recipe states you can keep the batter in the refrigerator up to 6 weeks.)  I dont' know why,  but I think the muffins turn out moister if you let the batter set awhile.  If you prefer not to wait then Preheat oven to 350 degrees and start baking!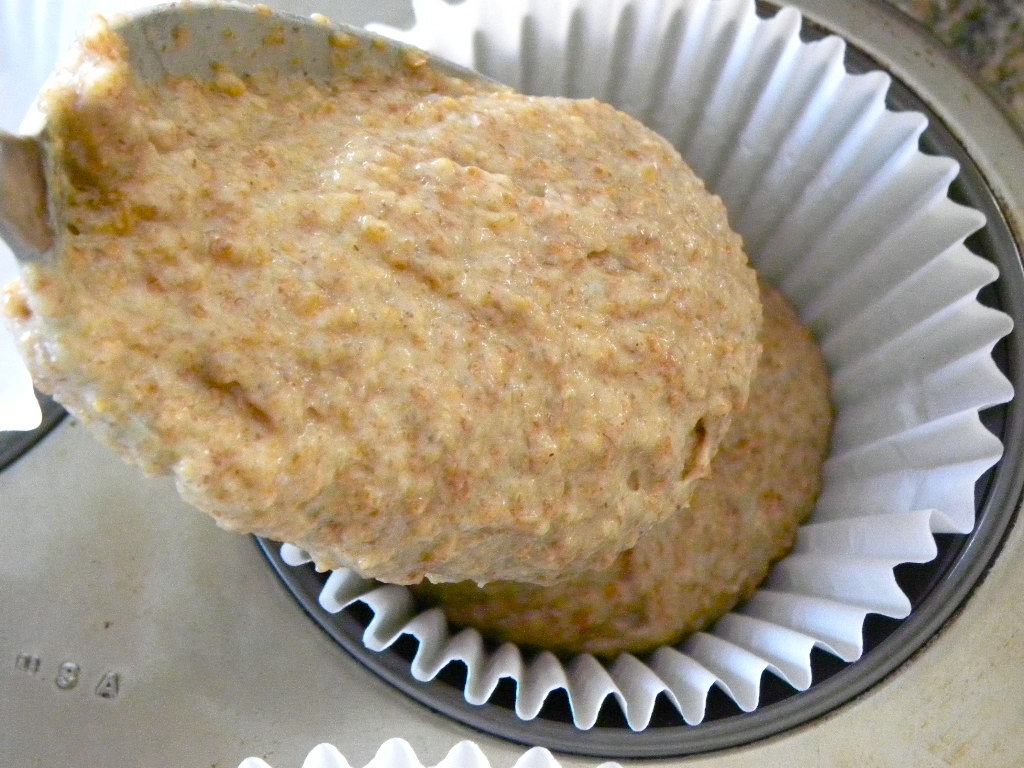 When you're ready to bake line large muffin tins or grease thoroughly with nonstick cooking spray.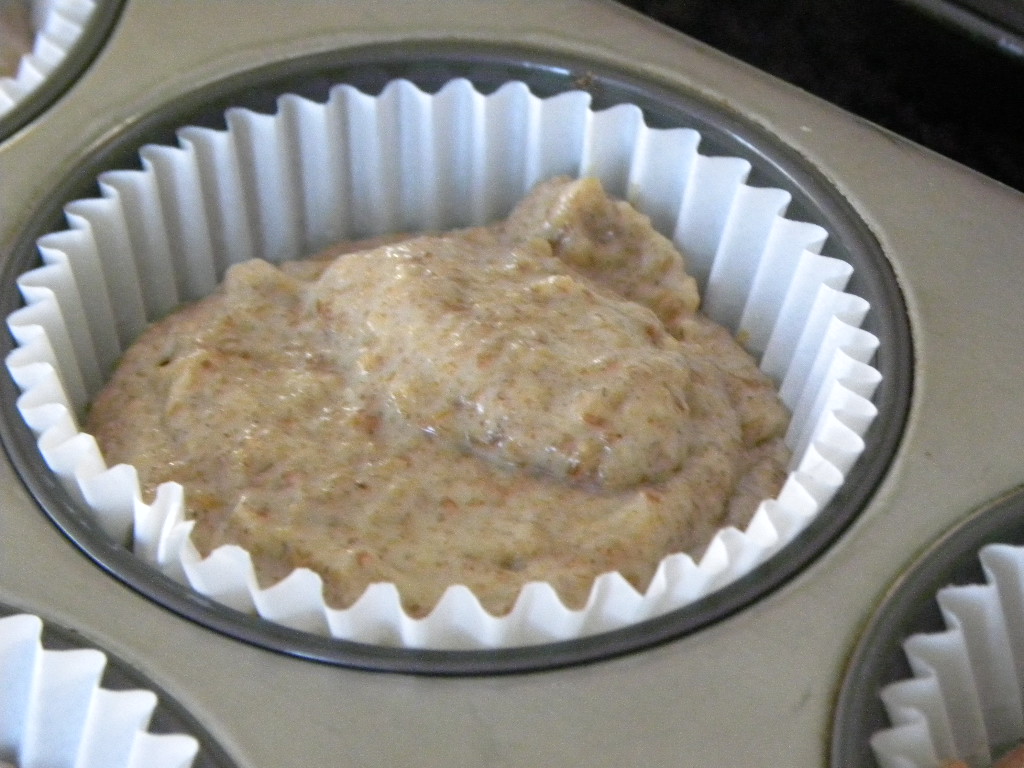 Fill tins 3/4 full with batter, and bake in a 350 degree oven for 25-30 minutes.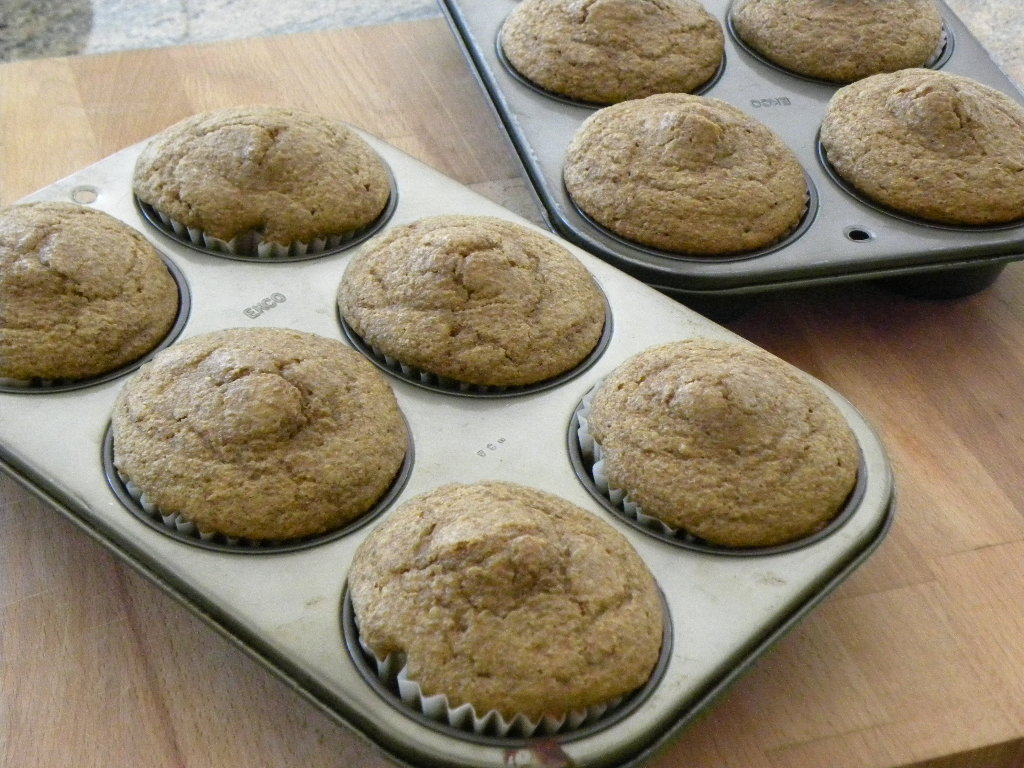 Bran Muffins are perfectly sweet and moist.   You are definitely going to want to share these babies!  I usually try to cut one in half and  save the other half for the next day,  I am never able to wait ten minutes let alone a whole day!
These muffins pair wonderfully with Chicken Salad for a Baby Shower Brunch, or a Bible Study luncheon.
Once baked and cooled,  these muffins freeze well!  My husband likes to grab them out of the freezer and take them to work with him.  Which might not be the best idea if he happens to have alot of meetings….might want to hold off on the monster bran muffins, Dear.
[print_this]
Bran Muffins
24 large muffins/48 regular sized muffins
1 cup Crisco Shortening
2 cups boiling Water
1 box All-Bran Cereal
3 teaspoons Salt
2 cups Sugar
4 Eggs, beaten
5 cups Flour
5 teaspoons Baking Soda
1 quart Buttermilk (4 cups)
Melt crisco in boiling water. Add bran cereal to water mixture, and stir. Beat eggs. Add eggs, and sugar to bran mixture. Sprinkle salt over batter and mix for 1-2 minutes. Combine flour and baking soda in small bowl. Alternate adding buttermilk and flour mixture to bran until completely incorporated. Store covered in refrigerator 24 hours before baking or up to six weeks. When ready to bake line muffin tins with muffin cups, or spray generously with non-stick cooking spray fill 3/4 full with batter.
Bake at 350 degrees for 25-30 minutes.
[/print_this]
Do you have any recipes that make so much they force you to share?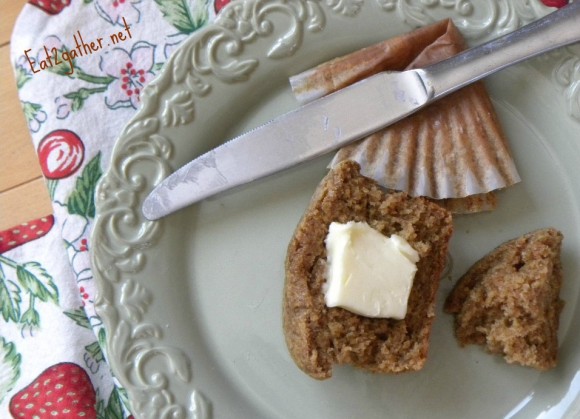 Now it's time for you to share your favorites!
It's nice to share!
1. Click on the Add link below then Add the permalink from your post.  Please do not link your websites homepage.
2. Select the photo you wish to link to your site and include the title of what you are sharing!
3. Create a link to Eat2gather.net within your post, to share all the great recipes with your readers.  I also included a blog button below if you share this on your sidebar or in your post I will hug you and kiss you!!  Well not literally, but maybe if I happen to run into you. (wink)
Eat 2gather is family friendly so make sure what you are sharing is also.  I reserve the right to delete any link if I feel it necessary.
OK LET THE SHARING BEGIN!!!