Ahhhh! How are you?  I'm back at my desk.  Where does five weeks go?  I hope you've all been well.  How was your December?  Did you travel?  Did you try any new restaurants, see any movies, read any new books?  I need to know what you've been up to!!
Here's what I've been up to……
WARNING: This post may contain pictures of frequent over indulgences of foods, and funs, and families. Proceed with caution.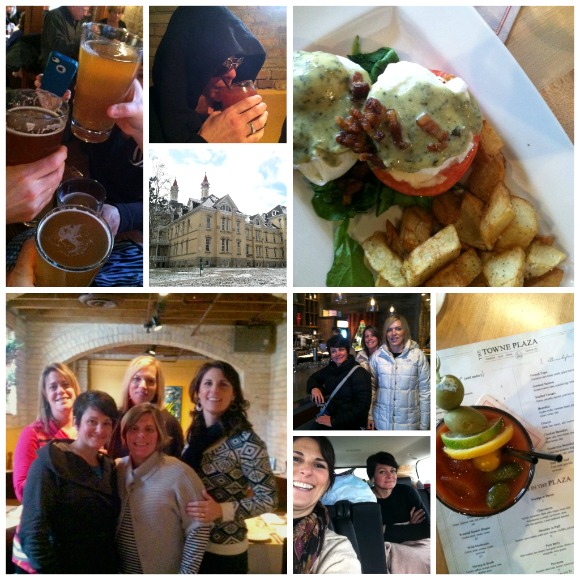 December began with my annual "girls shopping trip".  We usually travel to Chicago, but this year we decided to head north to Traverse City.  Why Traverse?  We are not sure.  Other than T.C. is a great town, full of fun shops and too many great restaurants to mention.  It's also less expensive to stay there than in Chicago.  We rented a beautiful condo on the bay; two bedrooms, three baths, full kitchen, fireplace, comfy cozy living room for girl talk, the whole weekend cost less than one night in Chi-town!   That's what I'm talkin' bout people! And I had the best bloody mary on the face of the planet.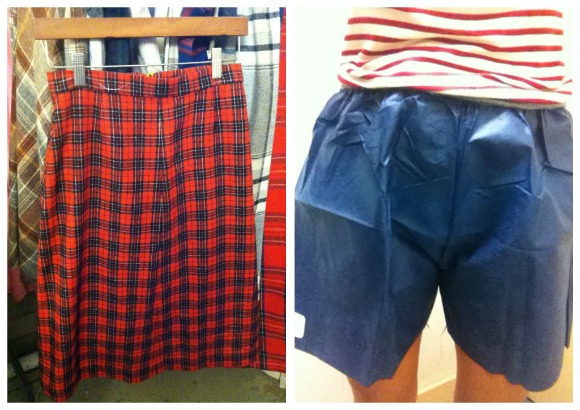 I did some thrift shopping with my oldest daughter.  See that skirt?  Did you have a skirt like that?  I did.  I think this was actually my skirt.  I was reunited with my ugly itchy plaid skirt from 1983.  I also spent sometime in paper shorts.  Classy.  Unfortunelty I have been having some serious back and hip pain.  I've been through every test that can be done MRI, CT, BS, CTBS, only to find out….well nothing.  Two cortisone shots in my spine later, I've got some relief and will be heading back to physical therapy!  WooHOO!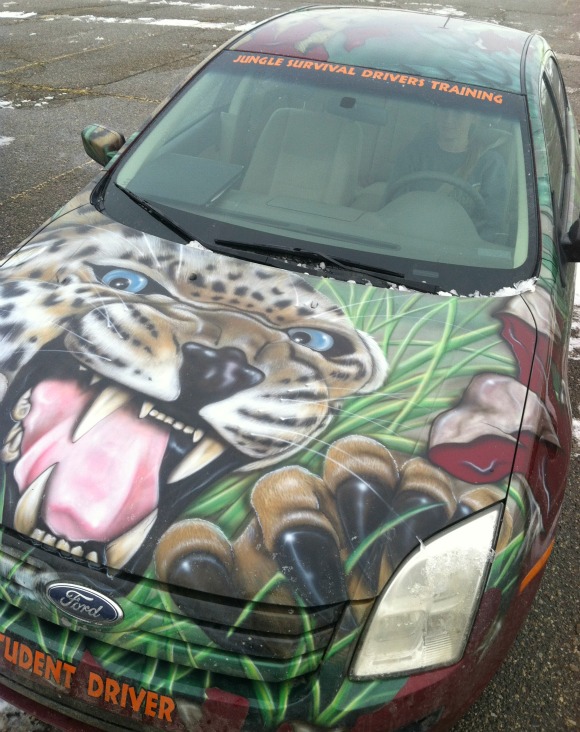 Ainslie finished up section one of drivers training.  We sent her to this school.  It was cool.  Now she won't drive like a fool.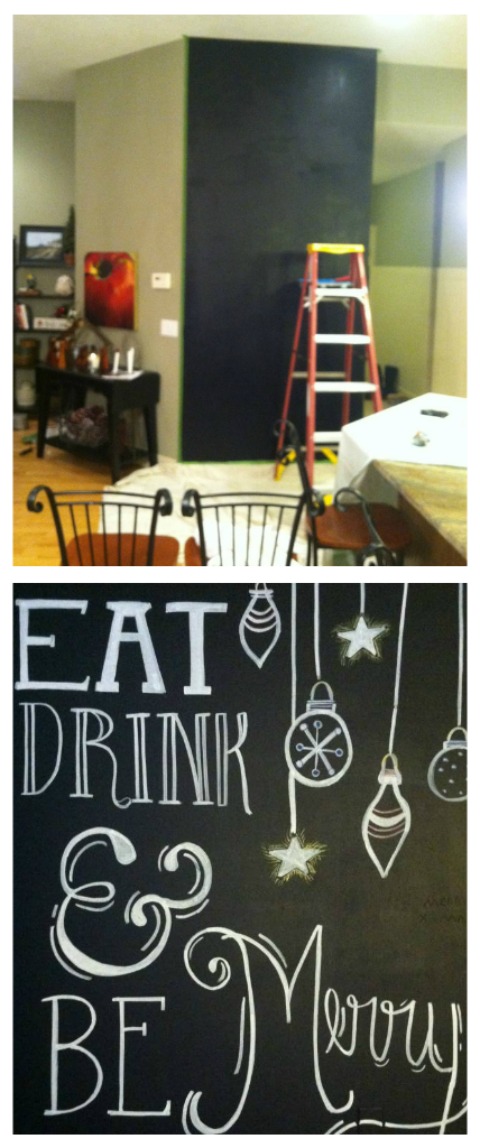 For some reason I thought I should make this wall in my kitchen a magnetic chalkboard wall.  After I painted it, I sent a picture via text to my Seestor, who has a great sense of style unlike me.  I heard nothing back. Nothing but crickets.  Ugh!  Finally I texted her again and said, "have you nothing to say regarding my big black wall?" chirp chirp.  So I had my darling daughter use chalkboard markers and put a mural on my big black wall.  It turned out kinda cute.  But now it won't come off.  Rats!
Oh my sister did finally text me back.  She promised to help me out with any and all future design decisions.
😉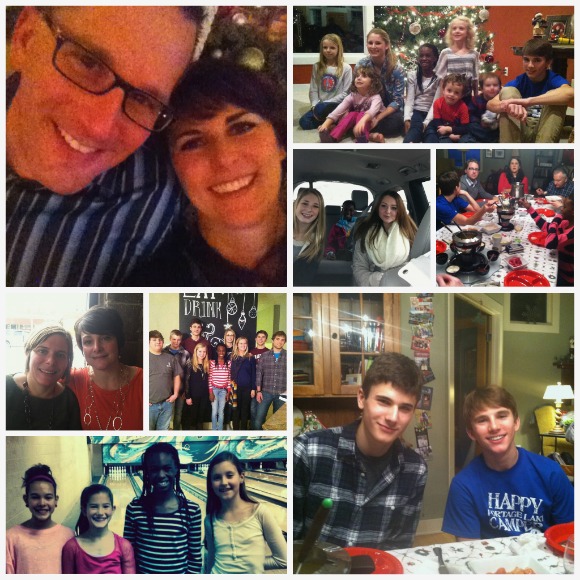 We partied right on in to the New Year.  Birthdays, bowling, fondue, visitors from other countries, cousins galore!  This girl partied, and now she just can't party no more!

The annual cookie decorating party went off with out a hitch.  I tried a new cookie recipe this year, and I will never ever use another recipe for cut out cookies.  My kiddos were creative with their gingerbread houses, this is something I hope they never tire of doing at the holidays.  And my annual cinnamon roll bake-o-rama took place and my loverly husband did his husbandly duty and delivered all the cinnamon rolls only missing a few regulars….who are now left waiting for their yearly cinnamon roll delivery.  I guess it's back to the kitchen for me.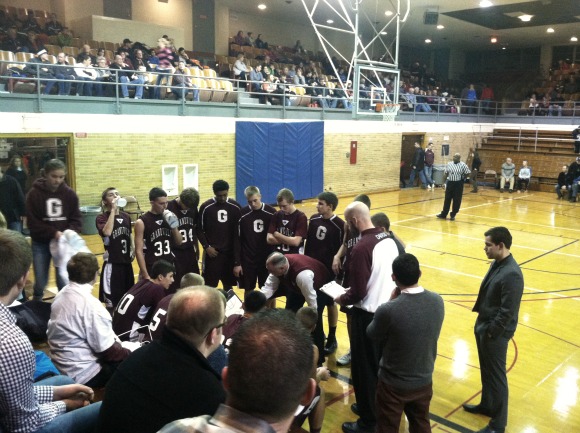 The Bulldawg basketball season started.  Basketball is hard to photograph, let alone with an iPhone.  So this is all I got people.  My son is sitting down, he's #10. I love that kid.  He sure knows how to hustle on the court!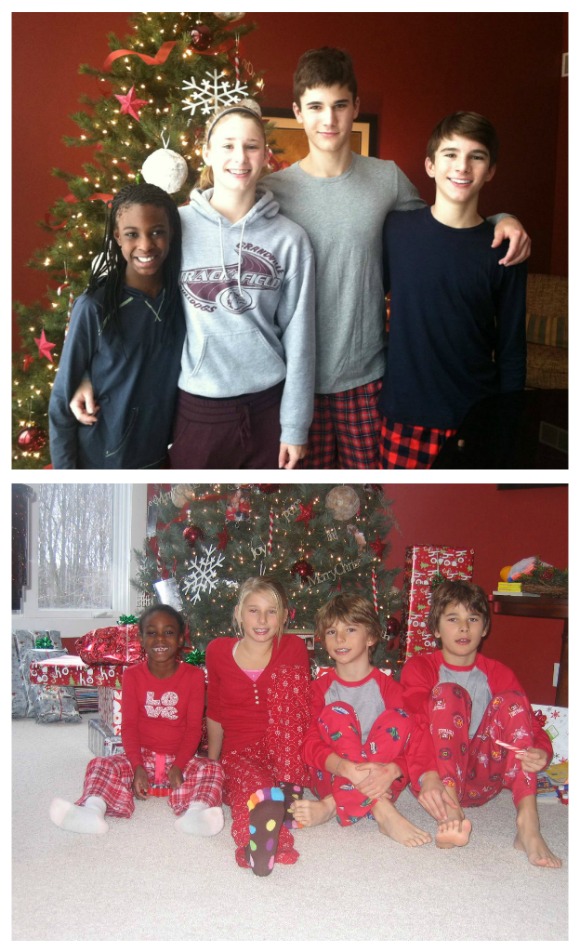 We spent some time looking through old pictures.  I need to organize our pictures and get them in books. This has been a goal of mine for the last few years…..goals are good, but where to start?  Top picture is current, bottom picture is 2008.  Love the red jammys and the tooties toes!  We give the kids new p.j.'s every year, they open them up on Christmas Eve so they have new jammies for Christmas morning!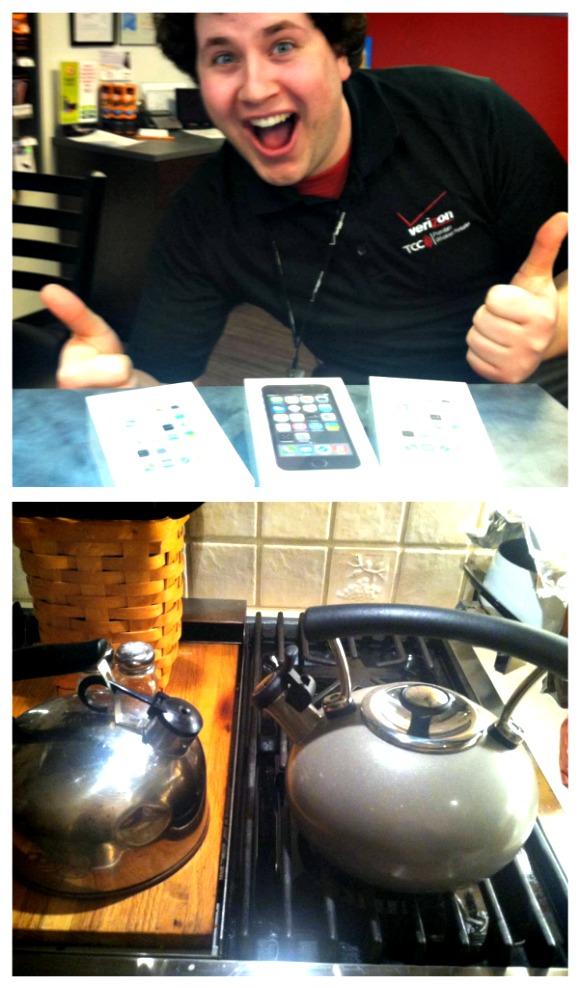 This is the Verizon dude that sold us three new iPhone 5Ss.  Cha-ching!  My kiddos are spurled rotten.  The next picture is my new tea kettle.  I love it, although it was hard to say good-bye to my old one, which was a wedding gift.  It's seen better days for sure.  Arrivederci, aufwiedersehen, sigh-O-nar-Ahhh tea kettle, it's been real.
I received so many thoughtful cards and gifts this year, but this gift made me cry.  I love it so much.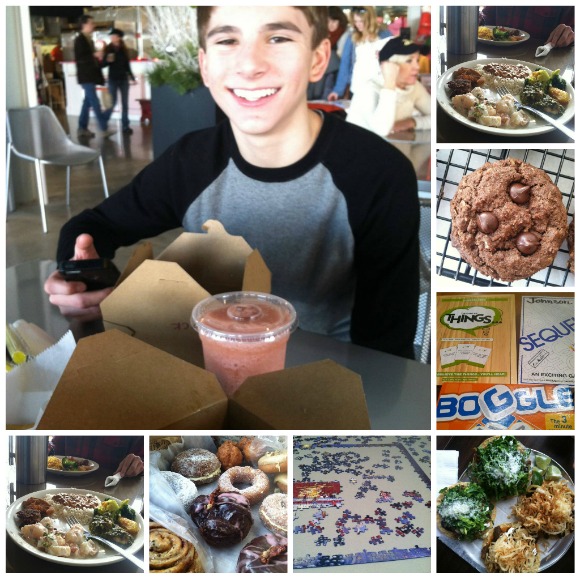 I tried four new restaurants and made one new cookie, started a puzzle, and bribed my kiddos to play game with me.  It's not so cool to play games anymore with your ol' mom apparently.  Clockwise here are the new nommy places I ate at. Rak Thai ~ DownTown Market GR, Curry Kitchen, Donkeys Taqueria,Propaganda Doughnut, and oops theres Curry Kitchen again….I only ate there once. Cross my heart….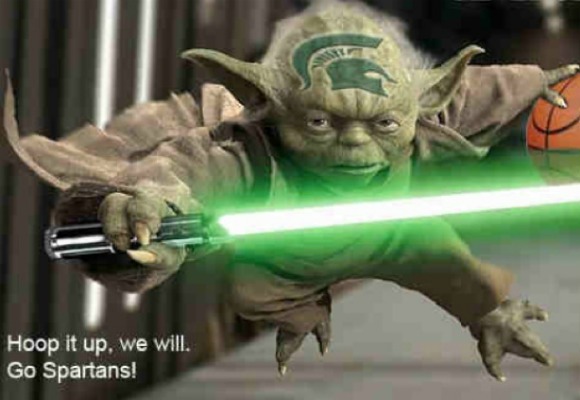 Santa brought us the entire Star Wars Trilogy for Christmas.  We watched them all, some of them twice.  I love Yoda…Yoda I love.  Did you know MSU the Rose Bowl won?  Even Yoda a State Fan is….realize I this basketball not football is.  Neither Ken or I to MSU went, only fans we are 🙂
Besides watching Star Wars, Elf, and The Christmas Story I also went to the theater to see The Secret Life of Walter Mitty and absolutely LOVED it!  Completely stole my heart!  Have you seen it?  What did you think?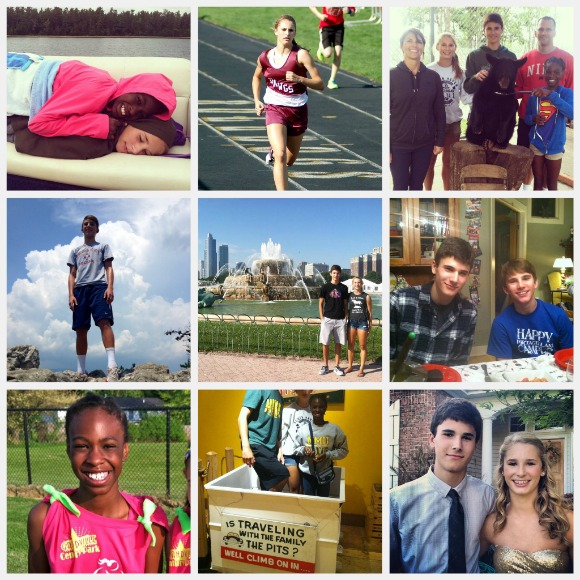 Every year I make the grandparents a year in review calendar.  Last year my kids thought I did an awful job, so this year they pretty much picked out all the pictures and put the thing together.  Shhhhhh don't tell,  little do they know that I've figured out how to get them do to things for me without asking.  All I have to do is make a complete mockery (accidentally of course) out of our family Christmas card, and now I'm not to be trusted in this department.
If you look close at last years Christmas Card there is a toilet in the background of one of the pictures in the photo collage.  Not to be forgiven.  This coming after the previous year in which I spelled my oldest daughters name wrong on our family Christmas card.  HEY!  I'm human ok?!  I thought is was laughable.  My kiddos did not. Bahahaha.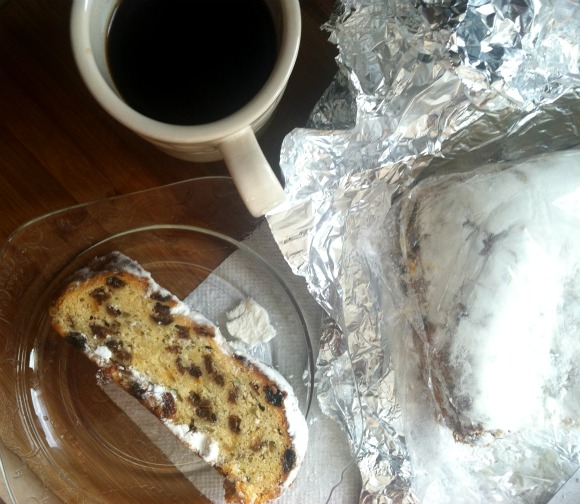 Homemade Christmas Stollen sent to me directly from the kitchen of Frau Bernert, one of my favorite ladies in all the world.  We had the pleasure of having her granddaughter come and stay with us over the Christmas break.  It brought back many precious memories of my exchange student days in Germany.   Because I ate nearly the whole dern loaf of stollen I am now living on a diet of this….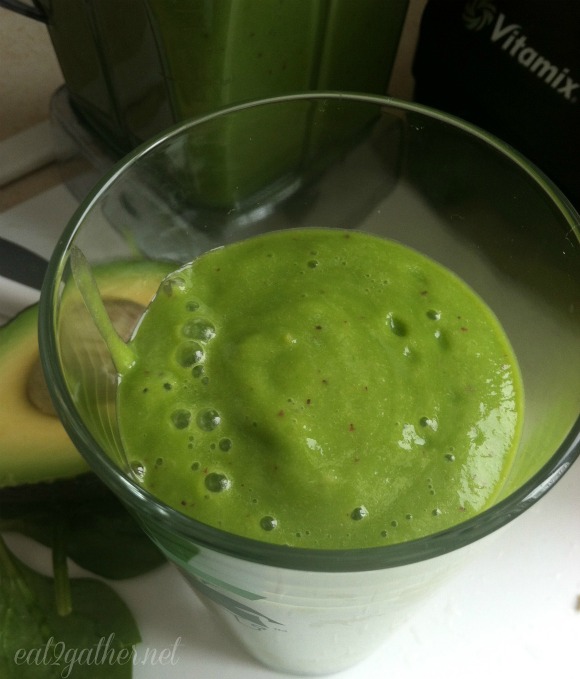 Healthy green smoothies.  Yippee.  I am one day in to my sugar-free diet.  I have a splitting head ache.  What does sugar-free mean to me?  No baked goods, boxed foods like cereal…which I love, only fruits and vegetables, nuts, and protein, water, and minimal coffee.   I love Special K Red Berry cereal.  I want to marry it, but now we are broke up.  I am a sugar junky.  I know I am.  This is going to be hard.  Are you starting the new year out eating healthier?  I'd love to hear what you're doing.
Before I forget I read Love Does and Wench, and I'm in the middle of this book right now.  What are you reading these days?
Well that's it, you are pretty much all caught up on me.  Now I need to hear from you!
I'll be getting back in the swing on Wednesday with a new Dinner Dilemma recipe.
much Love, and Peace, Sheila
P.S.   Did I mention that we have an arctic freeze going on here in the Mitten?  -20's and a couple feet of snowfall or something like that.  I haven't' left my house since Sunday morning. School was closed today, and tomorrow…who knows when these blasted kids will go back to school!   What's your weather like?