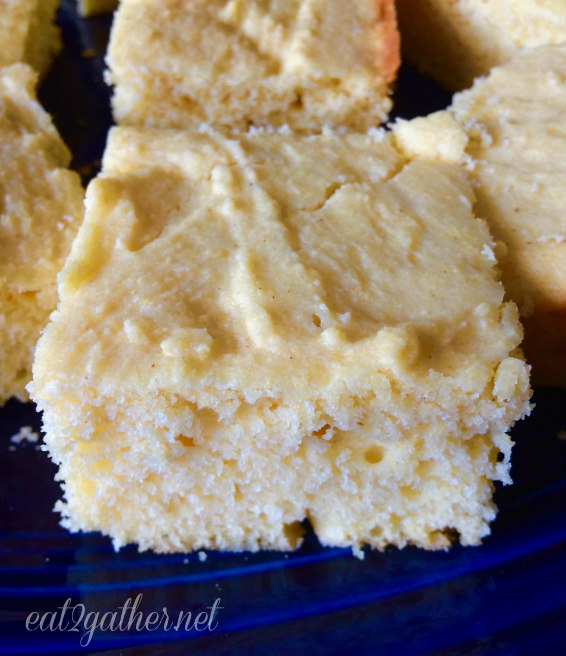 This sweet moist cornbread is perfect on its own, with soup or chili , or if you're my Cece with butter and dripping in honey!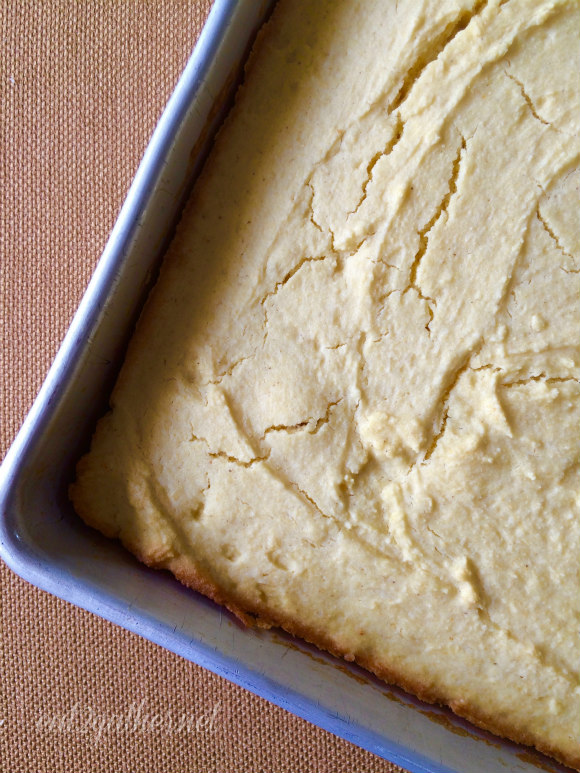 We are not gluten-free, but I like to have certain recipes that I can make so that when the opportunity arises to bring someone a meal that's gluten-free, I'm ready!  It used to freak me out, if someone was vegetarian, peanut free, or gluten-free.  But now I've got a few recipes that I know will work and people seem to like so that's what I make.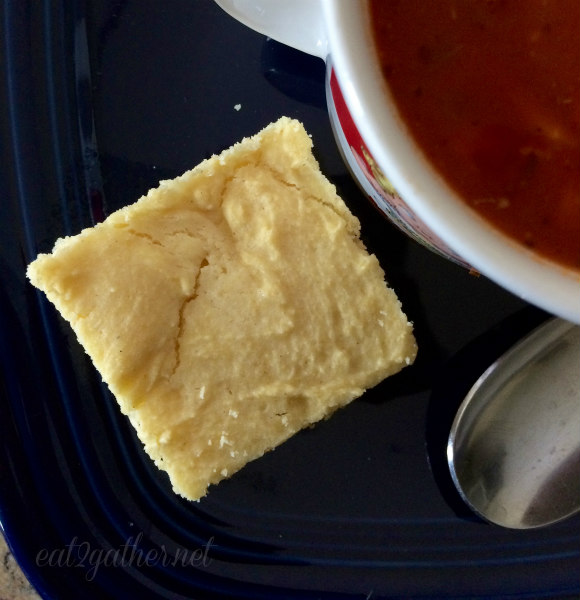 I will say,  after dropping this meal off at my cousin's house and talking to her about why they are mostly gluten-free;  I'm wondering if I shouldn't give gluten-free a try.  I have been struggling with some intestinal issues…if you know what I mean.  Also I have had a lingering cold for…well forEVER.  Nose always running.  Also I'm always tired.  And bloated.  What do you think?  I need to google it, I guess.  Maybe make a doctors appointment….I hate going to the doctor with vague symptoms.  Last time I did…well that's a story for another time.  Are you gluten-free?  May I ask why?  I'd love to hear your story.
So anyway this recipe is basically my cornbread/ strawberry shortbread recipe that I changed up a bit to make it gluten-free.  And it worked wonderfully, and tastes amazing!  Not sure I'll ever make it the old way again.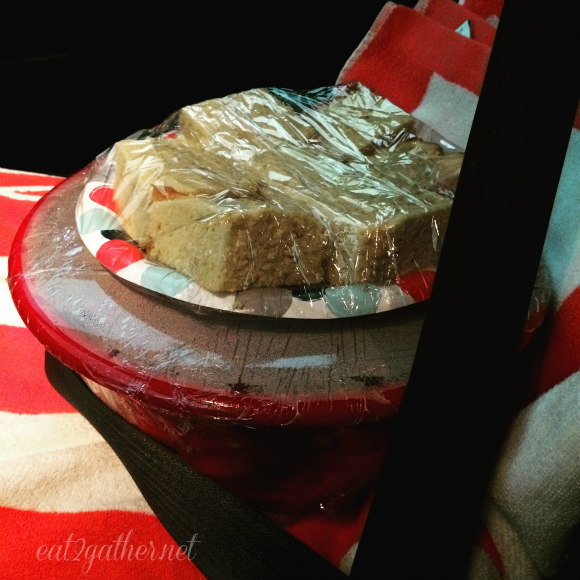 So if you're looking for a great gluten-free meal may I suggest you make Three Bean Turkey Soup with this cornbread?!
[print_this]
Gluten Free Cornbread
serves 8-12 depending on how you cut it
1 stick Butter + 1 tablespoon for greasing the pan
1 cup Sugar
1/2 cup Plain Yogurt
1 1/2 cup Whole Grain Brown Rice Flour (I used Bob's Red Mill)
1 1/2 cup Whole Grain Corn Flour (Also Bob's Red Mill)
1 teaspoon Salt
1 tablespoon Baking Powder
1 cup Buttermilk
2 Eggs
Preheat oven to 350 degrees.
1. In a mixing bowl beat together butter and sugar, add yogurt, beat until smooth.
2. In a small bowl combine rice flour, corn flour, salt, and baking powder. In another measuring cup measure out buttermilk add eggs to buttermilk and whisk with a fork.
3. Alternate adding dry mixture and wet mixture to butter and sugar. Beat until just combined. Scrape sides of bowl and beat for another 15 seconds.
4. Butter baking dish with 1 tablespoon butter. Pour or drop spoonfuls of batter into pan, smooth to all sides with spatula. Bake at 350 degrees for 25 minutes in a 9×13 or 35 minutes if you bake it in smaller deeper pan like a 10″ round or an 11×7″.
Enjoy!
Note: This cornbread makes great strawberry short-cake! Croutons, which I'm sure would be good used to make stuffing. Just an idea or two for you! 😉 XOX
Enjoy!
[/print_this]
Need a little something sweet?
Have a little cornbread with your honey and butter…don't mind if I do!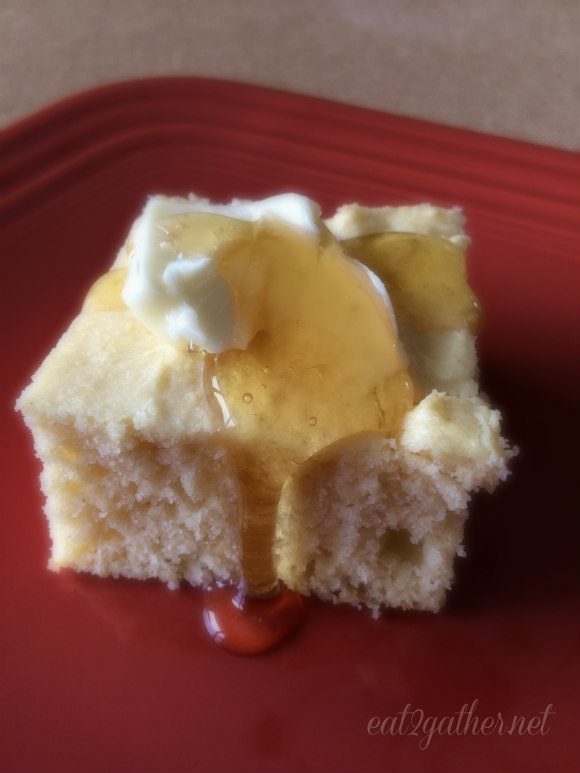 I'd love to hear what some of your favorite tried and true (because I've tried some gluten-free recipes that are not true!!  Truly a mess maybe.) gluten-free recipes are or cook books.
Thanks for stoppin' by!
Sheila