Cooking through Ree's Frontier GIVEAWAY
Today's THE day!  The day that Pee-double-U's newest cookbook hits the shelves.
Because I've been wearing stretchy pants for 63 days straight, its time to GIVEAWAY the first book of this cook-through sha-bang!  Did I say that the cookbook is also signed by Ree?  It is!
First let's take a look at what I've been cookin' lately.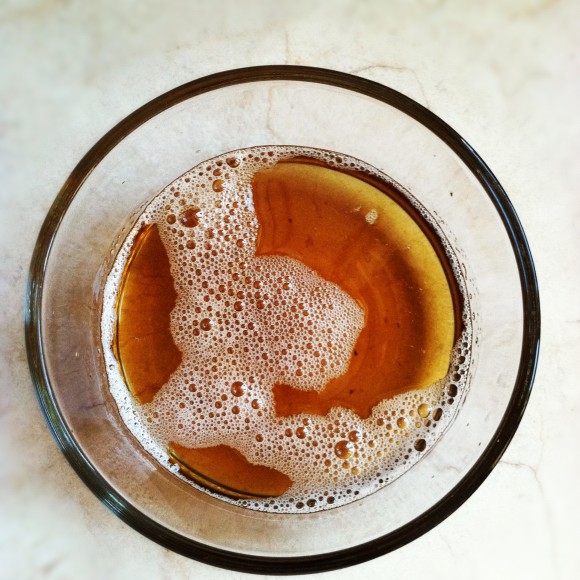 I thought I would be using some of this stuff…..but so far PW has disappointed me in the bacon grease department.  I thought there might actually be a chapter devoted soley to bacon and butter, but sadly there is not.  Maybe in book #3, huh Ree? Ya savin' the really good stuff for the next book?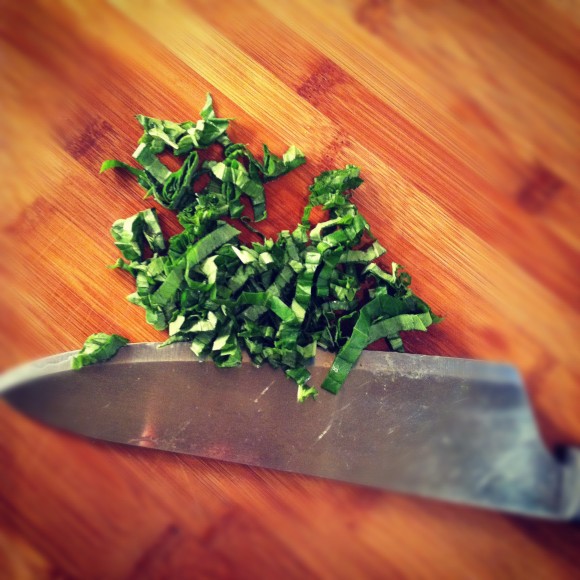 Basil…how I love thee.  I think I've said it before, but I'll say it again just in case you missed it last time.  I should have named one of my kids Basil.  I can't get enough of it!  I want to marry it!  I could just jam a leaf up my nose and sniff away.  It smells so luverly.   The above basil, that I've chiffonaded (Like that big word I just used for chopped?) is for Ree's Pasta with Tomato and Cream Sauce.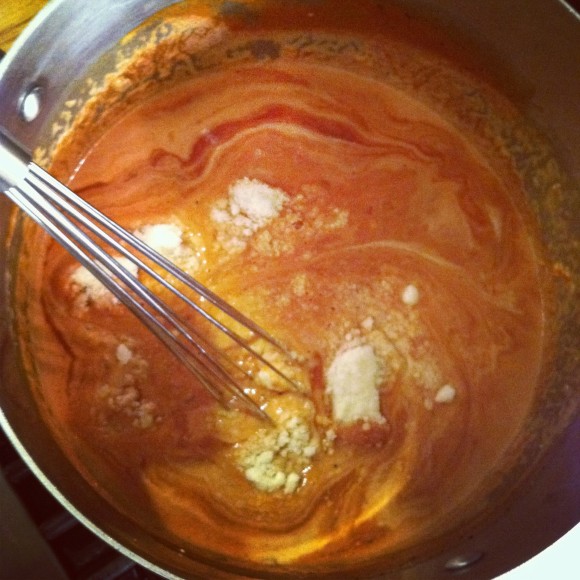 It was easy.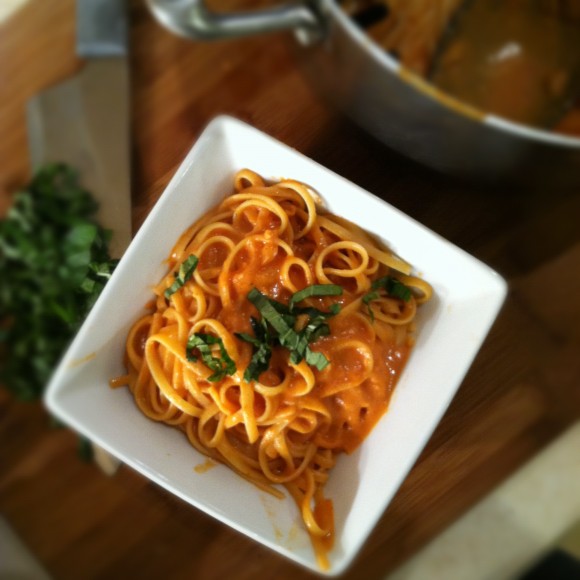 And simply one of the loveliest things I've ever eaten.  I did cut the garlic in half, because my husband is part vampire and he will shrivel into a ball of ash if too much garlic passes through his lips.  It's a shame really.  But other than that we loved it and gave it…..6 Thumbs Up!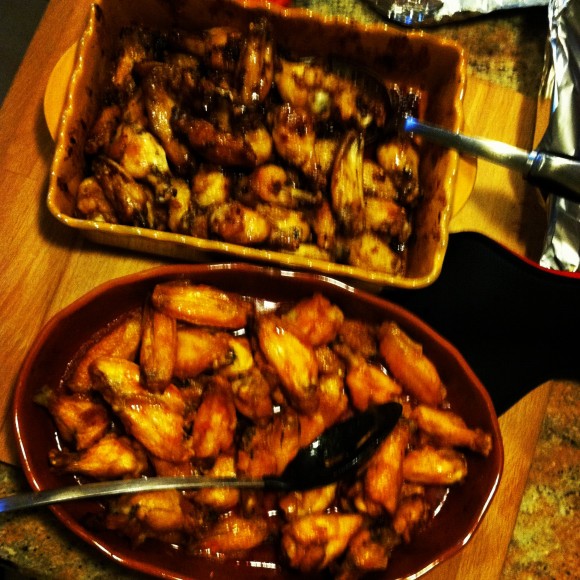 Super Bowl Sunday I pulled out all the stops, and boycotted Buffalo Wild Wings…much to my childrens dismay.  It has become a tradition to grab take-out from Buffalo Wild Wings, and they did not want to break tradition.  I said, "Phooey on tradition! I'm making PW's wild wings and you boys are gonna be happy!!!"
The Classic Hot Wings were a HIT!  The Asian Hot Wings were also a hit for those who tried them, but you know how some people are, they just don't venture out and try new things.  Luke….Master Hot Wings himself went ga ga over these wings.  There is a secret in the sauce, but I'm not telling you're gonna have to win the book or buy it to find out!!!
Overall we gave the wings  a Thumbs Up!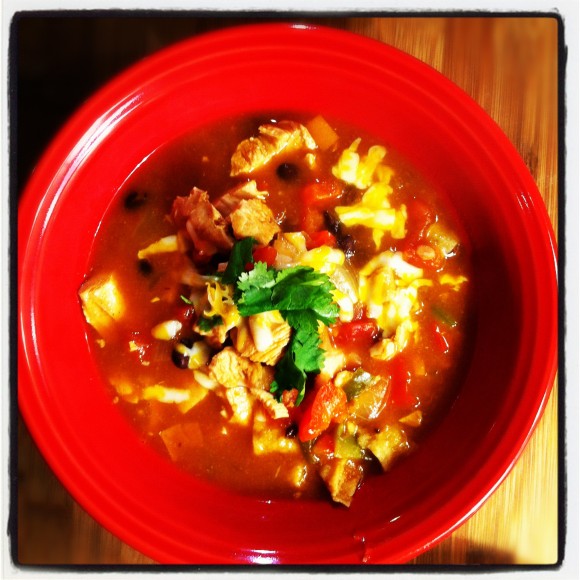 Chicken Tortilla Soup is luverly, spicey, and filling.  It's the perfect meal for a cold winter night.  Although I have made tortilla soups that were much easier, and quicker.  This soup did not skimp on flavor.  My family devoured it.  Zero leftovers.  That's always a good sign.
Once again Peee-doob you recieved Thumbs UP!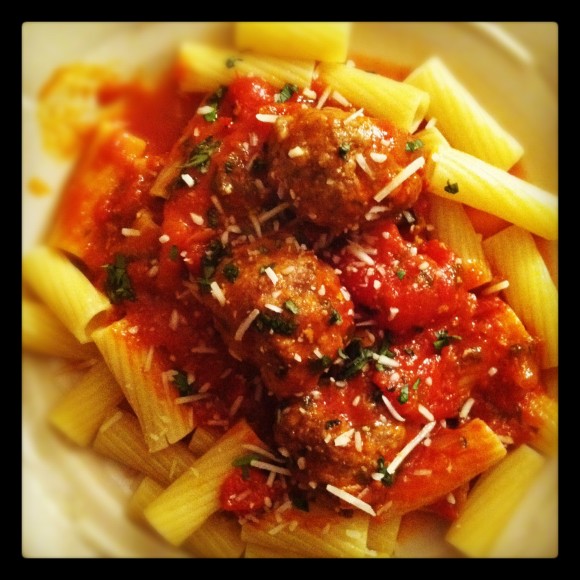 Instagram don't lie, Ree's Rigatoni and Meatballs were as good as they look.  The recipe makes enough for an army, it says 6-8 servings.  Ranch servings must be bigger than suburban servings, because we had us some leftovers.  We had meatball subs the next night.
Dang Ree this was good!  Thumbs Up all around around ye' ol' table.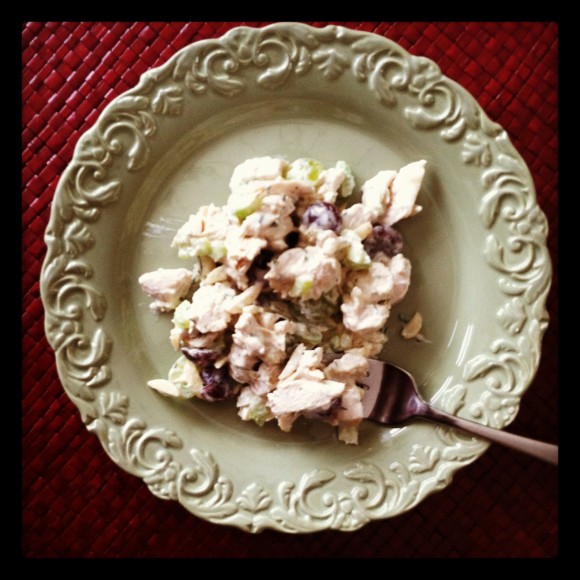 Chicken Salad I have made Ree's chicken salad several times and it is always a hit.  Great for picnics at the beach, baby showers, bible study luncheon, or just to keep in the refrigerator to munch on for lunch.  Ree's is very similar to my chicken salad….just had to add that, sorry…not tryin' to brag or nothing, but mine has  dried cherries in it.
So anywhooo back to PW's Chicken Salad.  I just have one more thing to say YUM!
It got a Thumbs Up from the chicken salad lovers in the house! Woot Woot!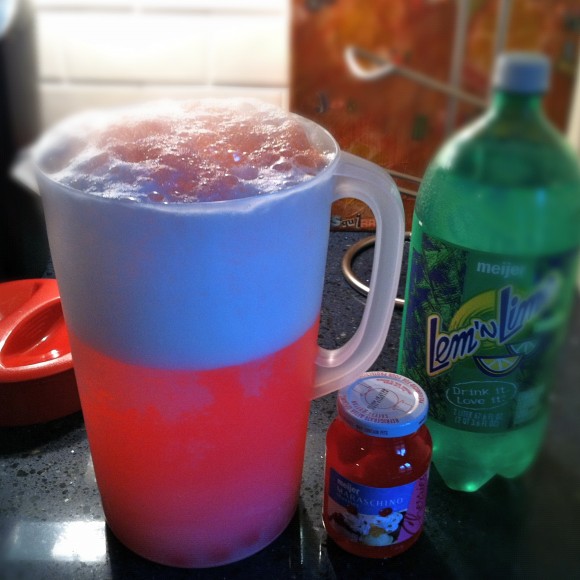 After all that, aren't you thirsty?  There a a few deliciOso drink recipes in The Pioneer Womans new cookbook, but we had to try this one first. Cherry Limeade. My kids saw it on one of Ree's Food Network shows and they have been pestering me to make it ever since!  Whiny brats!
I finally gave in on Super Bowl Sunday and whipped up a jug of it.  Oh my-lanta it was so so good.  It's definetly a treat, at least in this house. We rarely drink pop.  My kiddos loved it.  Especially my littlest who is addicted to maraschino cherries.  She told me recently she wanted a case of them for her birthday.  That sounds easy enough….if only it were all she wanted.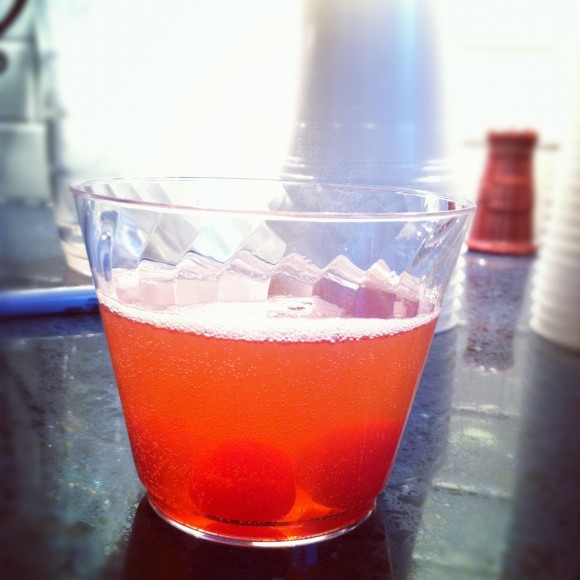 Lip Smackin' good!  Cherry Limeade 30 Thumbs Up!!!  It's just too bad New England had to go and lose.  Oh well, we had great food that's what Super Bowl is really all about.  Right?  Oh yeh and commercials, don't forget the commercials.
OK so now it's time!!! Time to enter to win Ree Drummonds newest cookbook Food from my Frontier.
TO ENTER:
To enter to win a copy of The Pioneer Woman Cooks Food from my Frontier please answer the following question in the comments below:
What is your favorite recipe that you've made from The Pioneer Woman?  Never made a PW recipe well then tell me which of the above looks yummiest to you!!
That's it!  So very simple!
The RULES:
Only one entry per person please. (unless you follow the extra entry rules below)
No entries made after NOON (EST) on Thursday, March 15, 2012 will be counted.
At precicely 12:30 my time WEDNESDAY I will randomly let random.org pick a winner!!!
EXTRA BONUS ENTRIES can be placed by doing the following:
1. Follow Eat 2Gather on Facebook AND share this giveaway! Come back and let me know you did.
2. Follow me on Twitter.  Tweet the giveaway and leave a link to the tweet in your comment. (This is one entry…not one for following and one for tweeting.)
3. Follow eat2gather on Instragram.  You will get pre-post sneak peaks of all the PW yumyums I have yet to cook up!
So that gives you the opportunity to get 4 entries!!!
That all folks!  Good Luck!