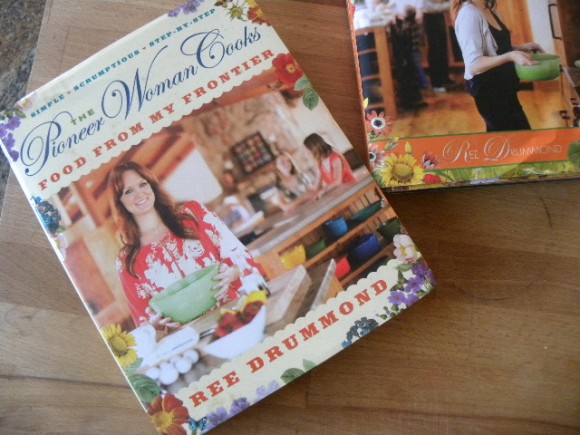 First I want to say Thank You ALL for taking the time to pop on over to my little ol blog and share what your favorite PW recipes are.  It was so fun having so many new faces around!
NOW  I want to say YaHOOO!  Today's the day that I announce the FIRST winner of 5 books I will be giving away during this year. Why am I not giving them away all at once?  Well in case you missed it I'm going to be cooking every dad-burned recipe in this godforsaken cook book of Ree's!  Heaven help me….and my stretchy pants.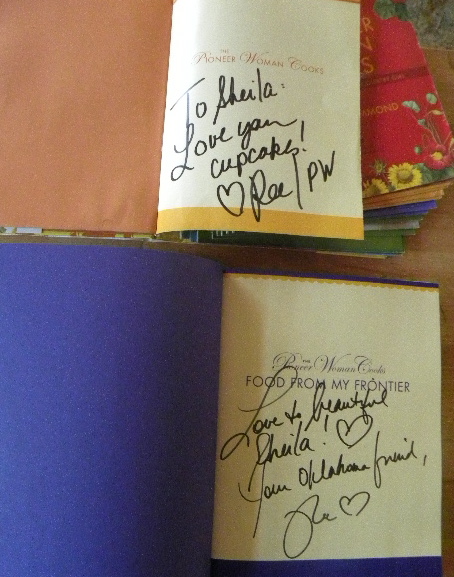 I cooked through her first cook book too….it's a little war torn.  Man I love that book.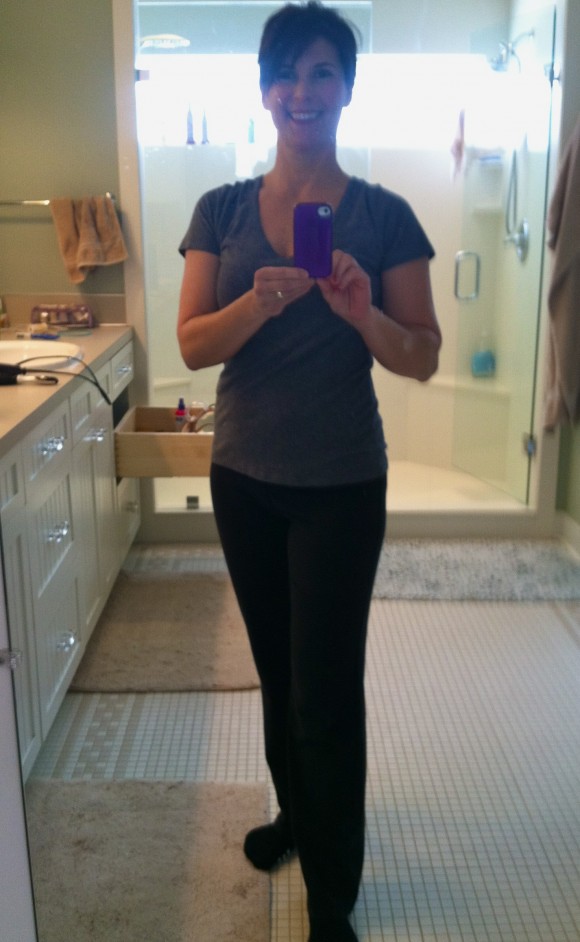 Hello!  This is me and my best friend Stretchy Pants.  We go way back….to the first cook-thru.  We have a really malleable relationship, built on the foundation of give and take.  We just go-with-the-flow.  It works for us, we are (in the words of my father) fat, dumb, and happy!
Yes, I am going to make you wait till the end of this post to announce the WINNER.  I've got a few things to say first! Or I guess you could just scroll down…..or not, be patient with me please.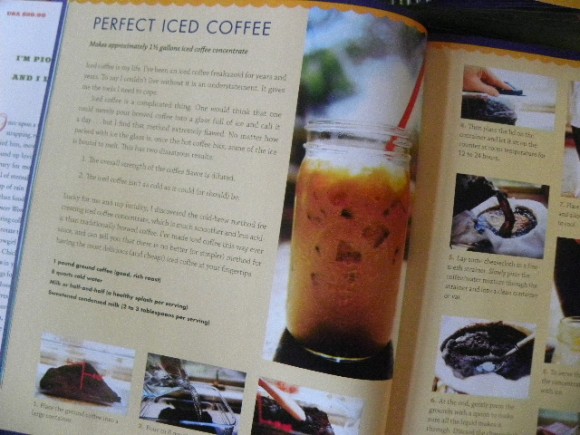 Number one thing I have to say is I NEED TO MAKE THIS COFFEE!  It was way up there at the top of all of your favorites.  I have yet to try it…..Oh woe is me.
I asked Ree if I could borrow Don, the statistician, to calculate all your favorites.  She said he's kinda busy right now calculating for her, she said maybe next time.  So anyway I just did a little ol tally in my head….I'm not great with numbery things, so we'll keep it simple, just 1-10.
10. Cauliflower Soup
9. Chicken Spaghetti
8. Iced Coffee
7. Mashed Potatoes
6. Meatloaf wrapped in Bacon
5. MM Sandwich
4. Comfort Meatballs
3. Restaurant Style Salsa
2. Chocolate Sheet Cake, Best Chocolate Cake Ever, Texas Sheet Cake…whatever you call it's good!
And the FAVORITE RECIPE, no surprises here….
1. Ree's Cinnamon Rolls with Maple Frosting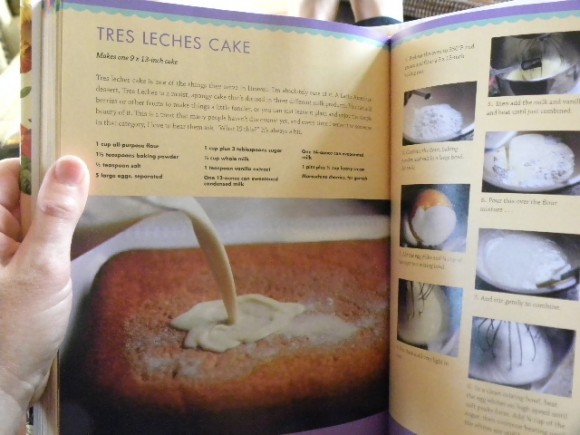 A few of you mentioned the Tres Leches Cake.  This is one of our family favorites.  My youngest requests it for her birthday every year.  It's a perfect summer cake, cool, moist, and delicious!  I too think it's a slice of heaven!
My family also loves Ree's Malt Chocolate Chip Cookies, Dr. Pepper Spicy Shredded Pork, French Breakfast Puffs (I think only one person mentioned these GASP…WHAT'S wrong with you people!), Rosemary Rolls, Ranch Dressing, Burgundy Mushrooms, just to name a few.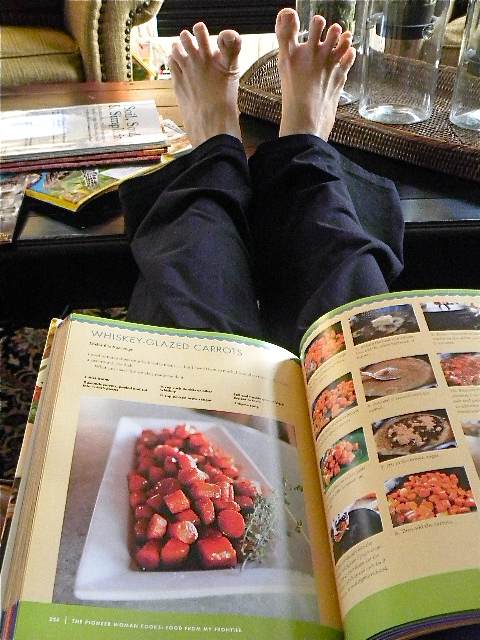 Hello, this would be me and my freakishly white, toes that fan out like Patrick Duffy's when he played Aquaman, looking at Ree's Whiskey Glazed Carrots.  I have not made these yet, but a few of you said they were one of your favorites…. I am excited to try them.  We are carrot eating folk, so I think my family will enjoy them.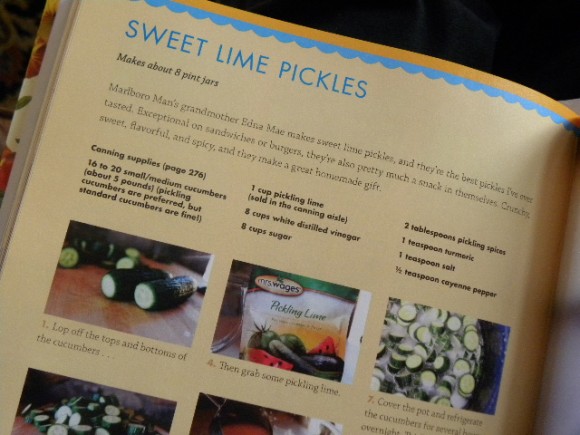 OK Ree my Grandma swears by Mrs. Wages for canning pickles.  I make her dill pickles with it, so I am extremely excited to try your Sweet Lime Pickles.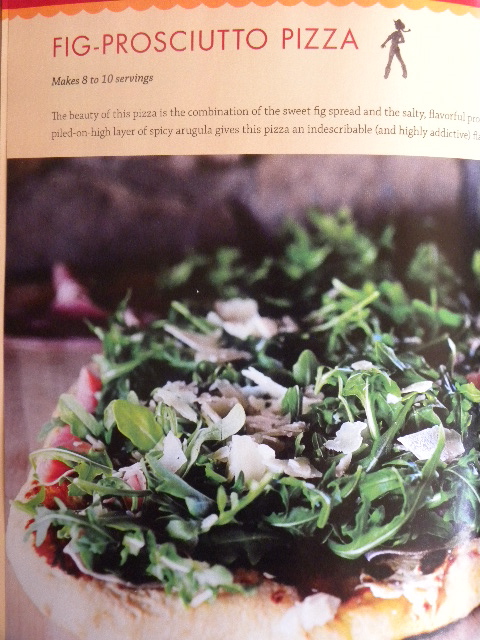 Have you tried this pizza?  Wait no longer.  Stop everything and go make it for yourself immediately!  It is the most amazing pizza ever.  I thought the Potato Leek Pizza from her first book took the prize, but his pizza stole it.  I LOVE THIS PIZZA!  I want to marry it and run away to Oklahoma!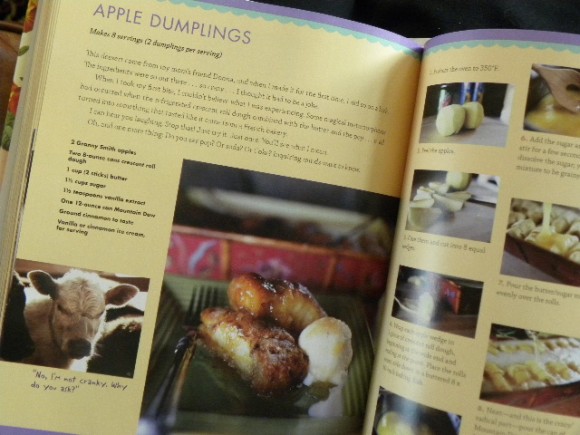 Back in the day…..when my gal Dee first introduced me to Ree (hey I'm a poet and I didn't know it!) this recipe was the first thing we fell in love with.  It's such a crazy recipe with Mountain Dew and crescent rolls….but oh boy is it good.  I almost forgot about it…guess I'm going to have to make it again. Bummer.
When I say back in the day…I mean back in the day before PW even had an application for printing out her recipes.  Yup way back then…..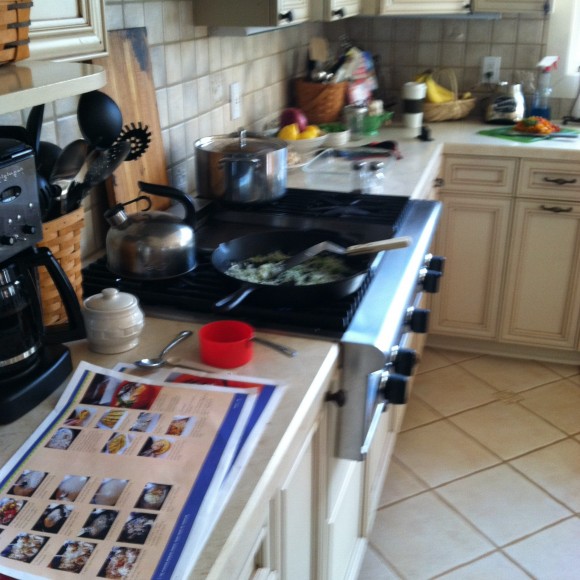 This is my kitchen, on a day of cooking through Food from my Frontier….sort of messy.  But nothing like this catastrophy…….Sheesh!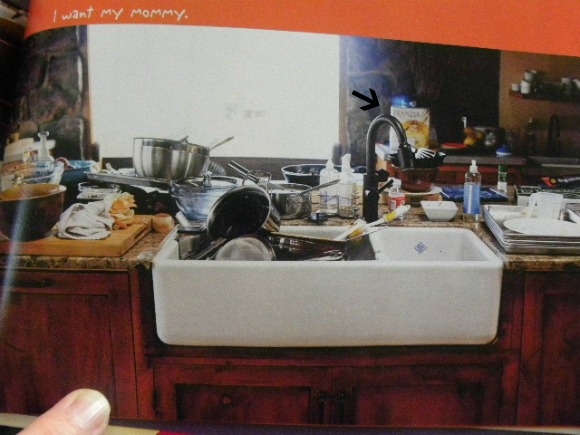 I'd be drinking out of a box too! (see arrow)  Ree do you need me to come help you do some dishes when you start cooking for your next cookbook?  I'll be real quiet….or I can be loud, whatever you like, all I know is you need some extra hands Lady Jane!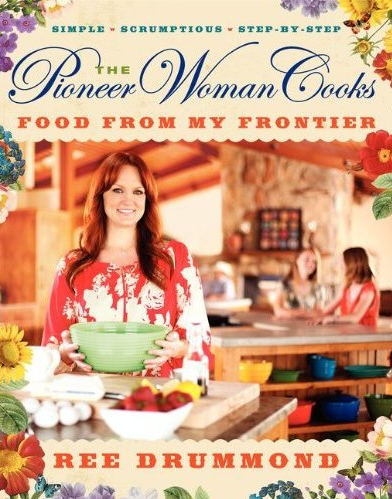 Ok. NOW with out further ado I would like to ANNOUNCE  the winner of one of the very first signed copies of The Pioneer Woman Cooks Food from my Frontier!
I agree Leah that Salsa is so darn good!!!  Leah shoot me an email with your full name, mailing address, and let me know what you would like Ree to sign in your book, and I'll see to it you get your PRIZE!
Again a great big THANKS to you all for popping over here for a chance to WIN.  I would love for you stick around!!!
Subscribe to my FEED, or follow me on FaceBook, or Twitter.  If you are on Instagram you can get a sneak peek of what I'm cooking next follow me there at Eat2gather.
Much Love!
Sheila