Did I tell you I'm going to Seattle? Yup.
I am.
I can't wait. I've never been to Seattle, or anyplace north of San Francisco for that matter. I heard they have lots of foodie types, and coffee lovers there. I think me and Seattle will get along just fine.
Why am I going?  Well, lots a reasons.
The main reason is to see family. My mom lives part time in Grants Pass, Oregon, and my cousin Susan lives in Seattle. And then as an added bonus, Blogher Food is being hosted in Seattle, so that means all sorts of blogger friends from all over the country will be there.  So it all worked out just dandy for me!
I'm super excited to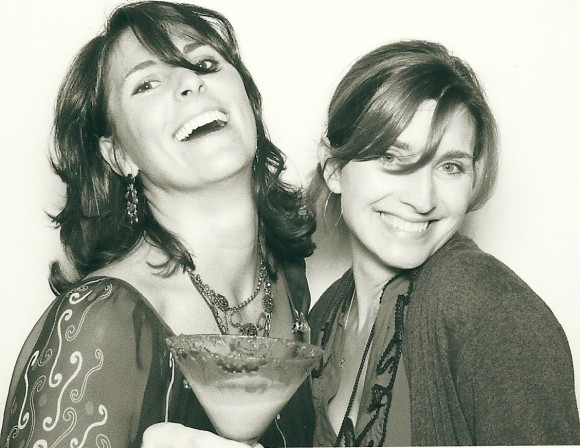 see this friend again! Carrie and I met at Blogher Food in 2010, I immediently felt like I had known this gal forever….she's a goof like me, as you can see. Her blog, La Pomme de Portland, is beautiful and amazing you should seriously check it out.
I am so looking forward to finally meeting my other roommate for the weekend Sara. Sara wrote a blog post just for Meeee, you should read it, especially if you are thinking of visiting Oregon anytime soon.  Sarah is also speaking at Blogher Food!
And then there's my sistah Sandy…well she really isn't my sister, but we both share a heart for hospitality and loving on others through the gift of food, so she very well could be.  I love this lady.  Stand firm Sandy when I see you I'm gonna give you a monster hug, that might cause you to topple over!  Sandy a.k.a. The Reluctant Entertainer also has written a book by the same name….it's a book everyone should have.
How I ended up with these incredible women for roommates is beyond me!
After the conference is over then I get to see my family!!! Sunday I will visit my cousin Susan, and her family.  She also has a love of good food, it's in our DNA!  I can't wait see her and to hear all about her life in Seattle.
Theeeen,  Monday my boys are flying in to Seattle to meet up with me so we can take in some of the wonders of Washington and then head down to Grants Pass, Oregon to see my mom and her husband.  Why just my boys?  You want the long or the short version?  Short. OK. Husband couldn't get off work, teenage daughter doesn't want to miss the plethora of Summer activities, and little one kinda just got lumped in with her sister.  She didn't seem to mind….too terribly.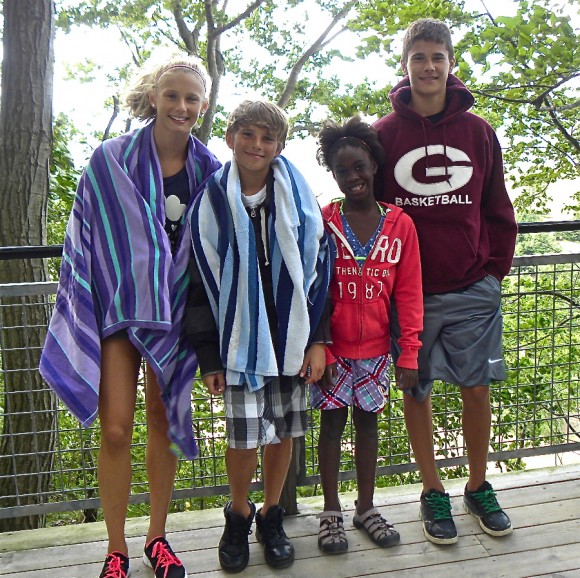 There they all are.  The rascals! I'm looking forward to seeing friends, and family, and spending time with my boys, but I can't hardly look at my girls or Ken with out my eyes starting to burn out of my head and my throat closing up.
So I need to finish packing, and I need to write a few more thousand lists for my girls and Ken.  I think as soon as I walk out the door on Thursday they are going to all walk out to the fire pit and roast marshmallows over my lists.  Oh well, at least I will be able rest easier knowing I tried to keep them organized while I was gone.
Is packing easy for you?
I wouldn't say packing is painful for me, but I will say it makes me come face to face with making hard choices.  There are too many variables, with climate, and different activities.  I want to pack light, but the pile on top of my suitcase is growing steadily!
Shoes, I always bring too many shoes.  But what if I get there and wish I had…..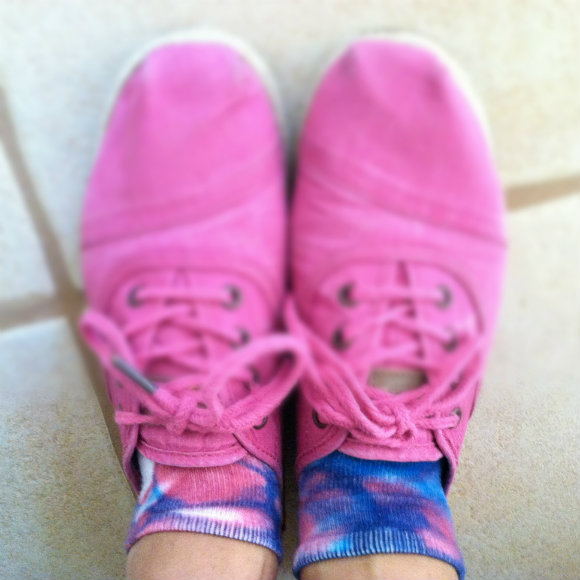 these babies?
Left hand is held up palm flat, my right hand is over my heart, "I do solemly swear, by the advice of my 13 year old, never ever to wear these socks with these shoes again…..especially in Seattle.  So help me God."   I'm not bringing my funkadelic socks but I think the shoes are a must…or at least a maybe.  What do you think?  In or Out?
The easiest things to pack are toiletries.  I use the same things every single day. I could put my make up on in my sleep.  But if I had to pick 3 things that I could not live with out they would be these.
I love Almays Get up & Grow mascara, it's inexpensive and I applies quickly with great results. My next fave is YSL bronzing powder, a girl can always use a little sun, with out the sun right!  YSL is on the pricey side, but I have had the same compact for over 2 years…I'd say I've gotten my moneys worth!  Another can't live with out it is Fresh Lip Treatment, I am always battling chapped lips, this lip moisturizer is an amazing and has just enough color!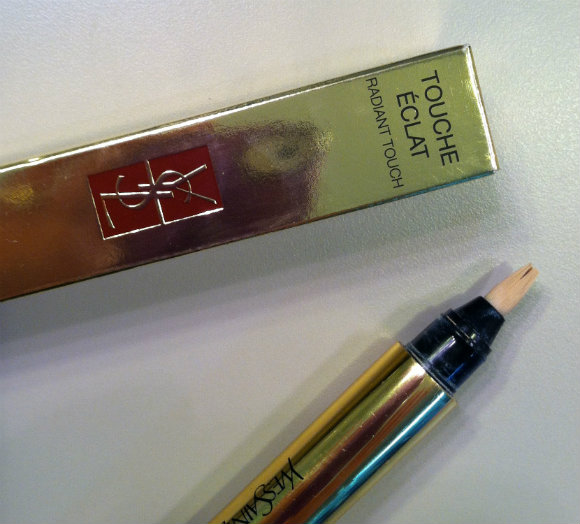 OK maybe there are four things I can't live with out Yves Saint Laurent's Touche Eclat, or clicker as I like to call it, could be the one item from my make up drawer that I would grab in a fire.  I don't know about you but this momma's got bags, and I'm not talking about the bags below my hips, I'm talking about the bags below my eyes.  One click and the perfect amount of concealer comes forth, to be gently dabbled under my eyes, doing the miraculous job of concealing my bags.  I think I might just marry this stuff.
If you had to choose one item from your make-up drawer what would it be?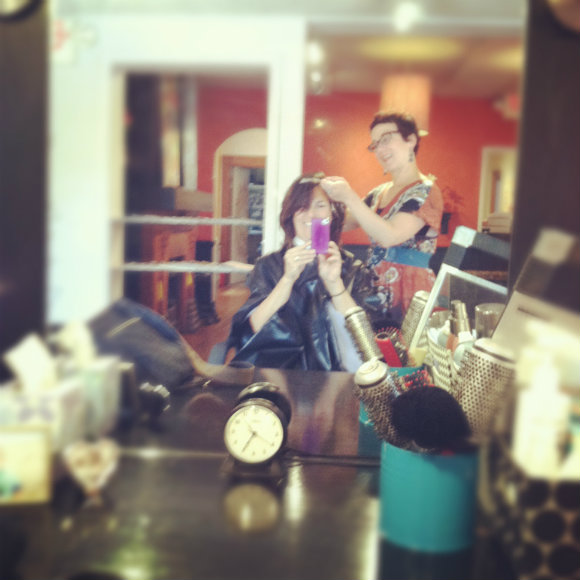 This is Sara (my cousin…Susan's sister, isn't she adorable?!) taking care of my grey hairs, and giving me a little spunky color.
It's time,  I need to go. I will try to keep up around here while I'm gone. I've got a few things planned…possibly a giveaway or two, but if there is a pause or a missed Meals 4 Sharing Friday have no fear I shall return!
I would love to hear what you are up to this summer!  Tell me all about it in the comments!
Love ya, Sheila