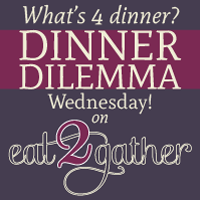 We are all in the same boat, most nights we find ourselves in a dilemma over what to fix for dinner.  And because family meal time is one of my greatest passions I thought it would be a great idea to invite other bloggers to share what works best for them and also to share their families favorite recipes!   We are all in this together….right? By no means am I the guru of the dinner table, by sharing what works best for all different types of families we will have an even larger pool of ideas to draw from.  I am so very happy to have Sarah from The Chef Next Door here today as my very first guest blogger!

So I just want to take a quick minute and introduce you to Sarah:
Sarah works full-time from her home as a Client Happiness Manager (that is her real job title, I love it!) for a healthcare software company, she is a single mom with two boys ages 14, 17.  Sarah has been blogging at The Chef Next Door for 2 1/2 years, she blogs three times a week sometimes more, testing recipes at all hours of the day when ever her schedule permits.  Sarah loves to cook, but baking is her true passion, you can find many delicious and amazing treats like,  Double Chocolate Mini Bundt Cakes and Toasted Coconut and Key Lime Cookies, on her blog. 
Even though her boys are super duper active Sarah finds time to get around the table with her family at least five nights a week depending on what activities they have going on, this is their time to catch up on everything that's going on and eat a good meal together.  I would say meal time is a definitely a priority to Sarah and her family!  There doesn't seem to be one time of a year that is worse than another for Sarah and her boys, but basketball season is a rough one!  (I can definitely relate to that.)  But even then she tries to keep it healthy by eating healthier fast food like subs, occasionally a Wendy's visit slips in but rarely Sarah tries really hard to steer clear of fast food for her family. 
Lately the favorite meal at the Chef Next Door household is The Pioneer Woman's Beef and Bean Burritos.  Sarah's youngest son and chefs assistant loves pasta so they often have rigatoni with her homemade meat sauce (that you get to sample below!).  Her oldest loves Mexican food, just like his momma and his favorite dish is Cheese Enchiladas with Salsa Verde.  Even as a single mom, working full-time and blogging often Sarah keeps meal time a priority and manages to add new things in to the mix of old stand-by favorites!  She says she does not like the same ol', same ol' all the time!  I'm with her, I like to switch it up too!  So lets get to this scrumptious recipe that Sarah is sharing with us today. 
Be sure to find The Chef Next Door blog on Twitter, Facebook, Pinterest, so you don't miss any and all of her amazing recipes and adventures!
————————————————————————————————————————————————————
Hello everyone! I'm Sarah from The Chef Next Door and I am honored to be Sheila's guest today for "What's for Dinner Wednesday?" I've been a big fan of Sheila's blog for a long time now! We are both Michiganders and live just about an hour from each other. One of these days, hopefully this summer, we are going to finally meet in person! I think the two of us could get into a lot of trouble together. Haha!


So let's get down to business. Today I am sharing with you one of my favorite recipes, slow cooker Italian meat sauce. Like many families out there, we are busy and on-the-go quite often. Each Sunday I try to plan my meals out for the following week so I know exactly what we are going to have each night. I hate not having a plan when 5:00 rolls around and the kids start shouting, "Mom, I'm hungry!" No plan+hungry and grumpy kids which = grumpy mom.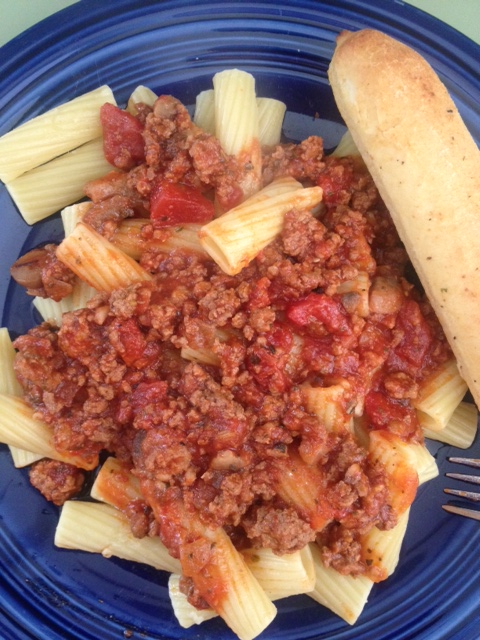 I absolutely love my slow cooker. Many people think that the slow cooker is made for the cold weather months, but I love using mine in the summer. Who wants to turn the oven on when it's 90 degrees outside? Not this girl! So I often turn to slow cooker meals in the summer. Pop everything in the slow cooker in the morning and a hot delicious meal awaits you come dinner time. 


For this recipe the meat, onions and mushrooms need to be cooked first, but my secret is to cook everything the night before. Then the morning off, just pop it all in the slow cooker and you're good to go! This recipe makes a HUGE batch, so there's enough for two dinners. I like to freeze my second batch to use at a later time. Just throw it in the frig to thaw the morning you want to have it, it's that easy.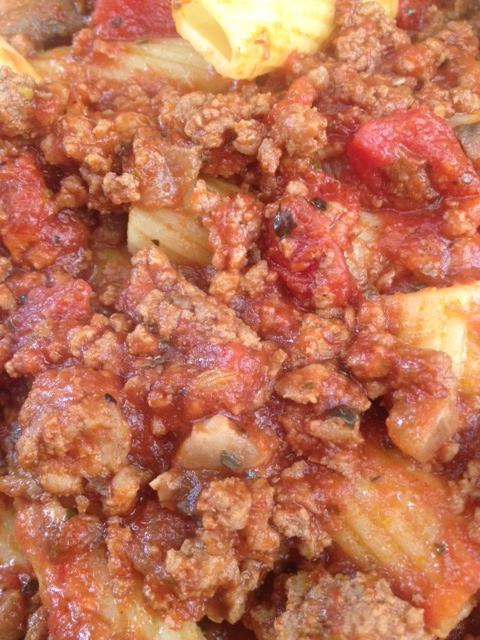 I hope you enjoy this recipe as much as my family does!


Slow Cooker Italian Meat Sauce
Recipe written by The Chef Next Door
————————————————————————————————————————————————————
I agree No Plan+hungry and grumpy kids=grumpy mom, this equation does not make for a happy household.  Sarah you are so right I need to get my slow cooker out more in the summer, I always think of it as a winter appliance!  Very good tip!  I also love that this recipe makes enough to freeze half for next time, that is also a great tip to save on time and get your family eating a home cooked meals together more often!
Thank You Sarah for sharing your Dinner Dilemma strategies with us!
If you are a blogger or writer and would like to share your Dinner Dilemma stories/strategies here on E2g please shoot me an email and let me know, I would love to host you.  We definitely need to work together and help each other out in this area, the world we live in has made it too easy for us to choose fast on the go meals and forget that the Dinner Table is where it's at!
Much love, Sheila