You know who you are. All of you, who have been begging and pleading, poking and prodding, whining and nagging!  YES, YES, YES, all right already.   I will cook through P-dubs next cookbook! Sheesh! Cool it will ya!
What? You never knew I cooked through her first cookbook. Oh me garshk. You've got some catching up to do sister frand. Me and PW we go way back.  All the way back to November, 2009 to be exact. It was a cold and dreary day in November when my girlfriend Dee and I embarked on our Cookbook signing adventure to Chicago. Little did Dee know that I would completely loose my mind, bake Ree cupcakes, buy 10….count them TEN cookbooks, make PW sign them as I held a cupcake to her head and said "sign these books or I'll eat this in front of you"….well it really didn't go quite like that, but it sounded funny didn't it?
I did buy ten cookbooks and had her sign them. Why ten? I don't know!! Sometimes I'm extremely excessive and random. I figured I would come home and say "signed cookbooks for everyone!"  "Cookbooks all around!" Well, I did give several away, but I had one left….what to do with it?  Well after suggesting on my blog that maybe I should cook through the The Pioneer Woman cooks, and three (hahaha high traffic day!) people commented to say Yes! do it!  It's a lovely idea.  One of them being my sister, the other two being my besties.  I'm easy, reeeal EZ.
BUT I'm here to tell you, if those three friends, ONLY knew what me cooking through Ree's first cookbook was going to get us into…I think they would have, quite literally…pooped themselves.  WHAT did it get us into, you ask!?  This is what it got us into!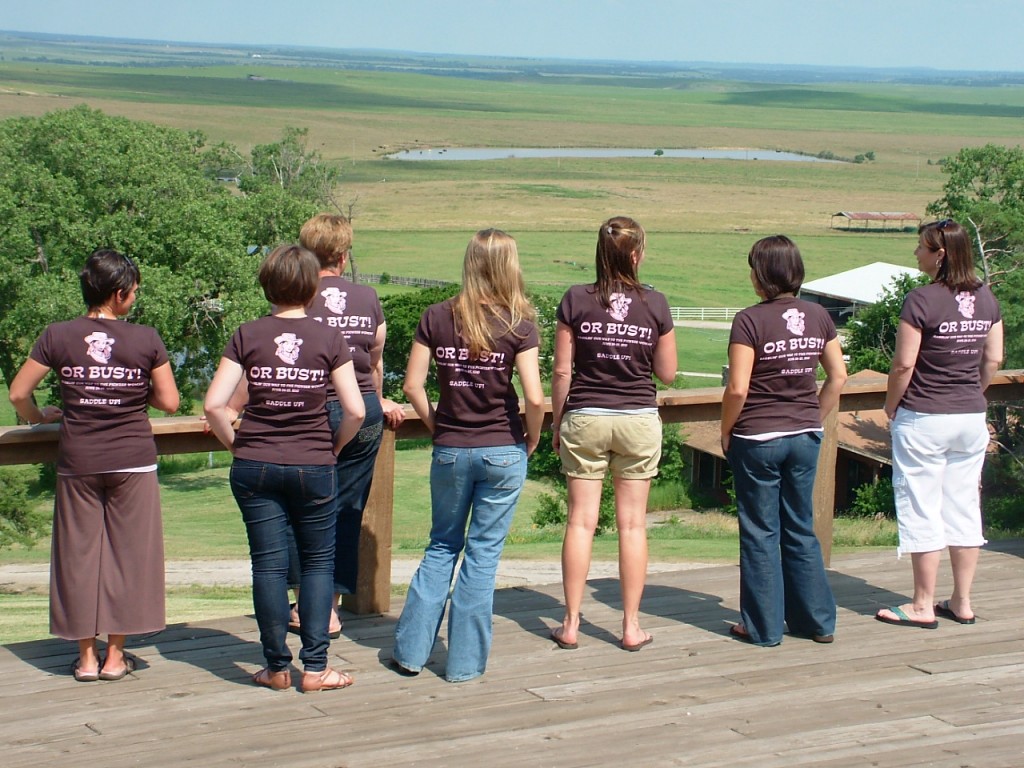 Well and the rest is history.
Ree and I have bumped into each other a few times since.  We tweet, and keep in contact via email, and texting.  We are are Sweaty Sisters Ree and I.  We are cut from the same cloth.  Actually we were separated at birth…what you never heard that story?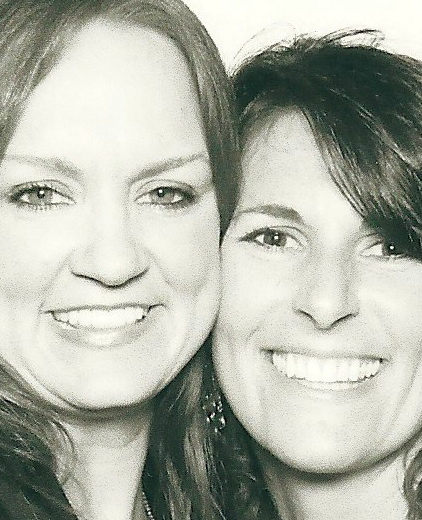 Ok ENOUGH already…here's what's going on. About six months ago I asked Ree if there was any way I could have a sneak peak of her new cookbook coming out so I could start cooking through it ahead of time and give ya'll a PREVIEW of the scrumptiousness to come….because she's my 'sister in sweat', my 'perspiration pal' she said YES!  I would love to give you a sneak peak.
So a few months passed and one day I recieved a text:
"I have a top secret cookbook to send you IF you still want it!"
"Yeehaw! You just made my day;) Of course I still want it.  It's not gonna make me go up a size in my stretchy pants is it?"
"Yes it is."
Wahahahaa…little does Ree know I just lost 8 pounds!  I still have 10 to go…but 8 was a good start!  Oh Lord help me here we go again!!!!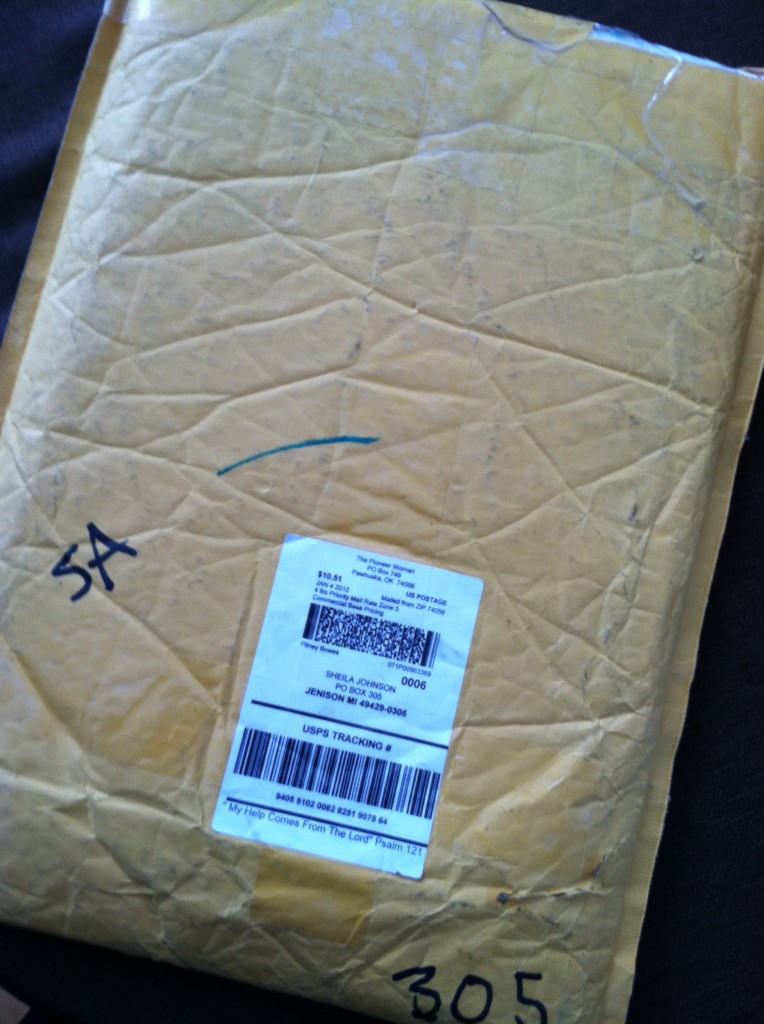 So then a few weeks back I got me a nice little packagey wackagey, and started cookin'!
Ree's new cookbook, like her first, is full of beautiful pictures of her family, and fun stories.  It is also jam packed with luscious, scrumptious morsels of delicious food. Oh my stretchy pants are in so much trouble!!!!  If you loved The Pioneer Woman Cooks you are going to be doing back flips for Food from my Frontier.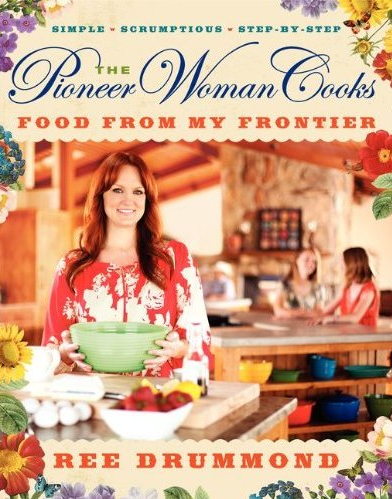 The first "cook through" I did was called the Sheila Ree Project, obviously since we have the same name.  I was also, obviously, copycatting the Julie and Julia Project.  The stipulations for cooking  through The Pioneer Woman Cooks was to make all the recipes in four months, and not to go up a jean size.
I need to find a new name for this "cook through".
I was thinking:
Cooking through a New Frontier
PW Project II
Stretchy Pants Rule
Stretched out Stretchy Pants
PW vs. Stretchy Pants
I would love to hear your suggestions.
So that's it! Now it's out there! The world wide web has it in writing. I am officially cooking through Ree's second cookbook.
Here's how cooking through  Ree's latest cookbook is going to go down:
1.) Because this book is more extensive I will take the entire year to cook through it.  I love Ree, but I got some of my own recipes, and other stuff to share with you.
2. I'm going to wear stetchy pants all day everyday in 2012.
3. Because I have fallen madly in love with the Instragram app, I will be shooting all my "cook through" pictures with my iPhone using Instagram.  So if you are a Instagrammer, Follow eat2gather on Instagram, and you will get a sneak peek of whats to come in my post. Instagram will make it easier for me to share on Twitter, and Facebook.  Which in turn you can retweet my tweets and share my facebook!
4.) I will not actually be posting recipes.  Only pictures, and links to PW's website if there is a link to the recipe.  I will be giving you my honest opinion as well as my families opinions on each and every recipe.
(Critiquing could get sticky this time around because I know Ree now. Last time I didn't know her.  I didn't thing she was reading.  Turns out she was.  Ree's a good sport through, and honestly besides the Corn Bread and Beans there twernt nuttin' this family didn't devour.)
5.) On March 13 I will be giving away at least one signed copy of The Pioneer Woman Cooks ~ Food from my Frontier, compliments of Ree Drummond  aka PW,  P-dub, P-diddity, Sweat Sister, Perspiration Pal. Then at the end of my "cook through" there will be another fantastical giveaway!
I sincerely hope you follow along in this crazyness we are calling, oops don't have a name yet, it's going to be a wild ride!
With love and appreciation,
Sheila~ from the Sisterhood of the Stretchy Pants
The Pioneer Woman Cooks Food from my Frontier is available March 13.