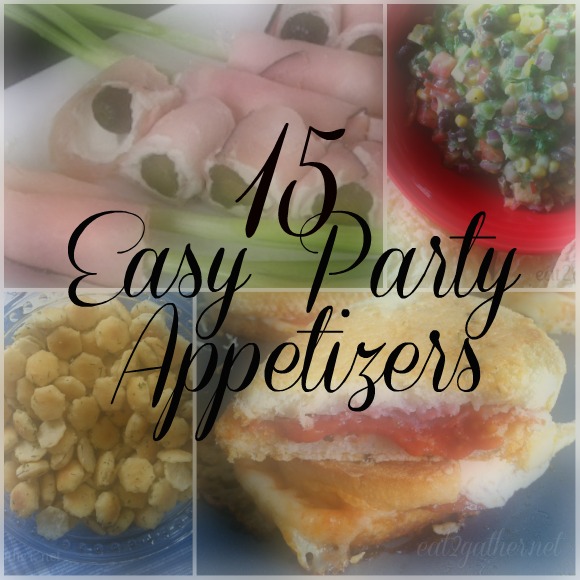 Here are a few of my goto quick and easy party foods.  Most are finger foods, many you don't even need a plate, just grab and go stand in front of the T.V., or sit pick your poison 😉
Pizzas/Sandwiches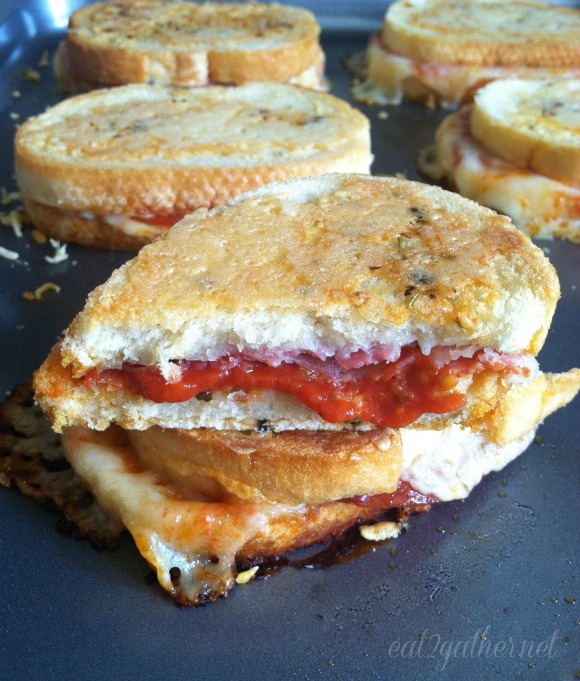 Parmesan Crusted Pizza Grilled Cheese for a crowd!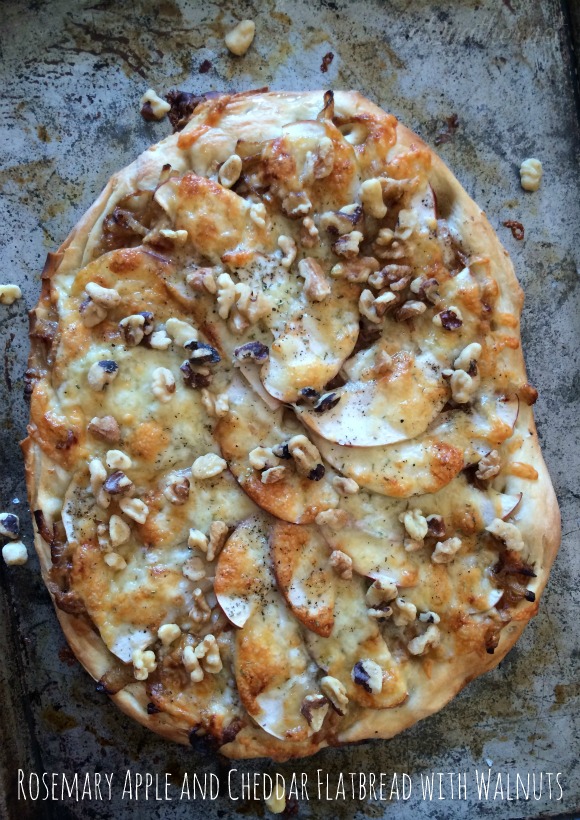 Rosemary Apple and Cheddar Flatbread with Walnuts, is made on store-bought flat breads, I love using the naan bread/flat bread from Costco to make quick pizza.  The skies the limit, you could turn your Super Bowl Party into a make your own pizza party!!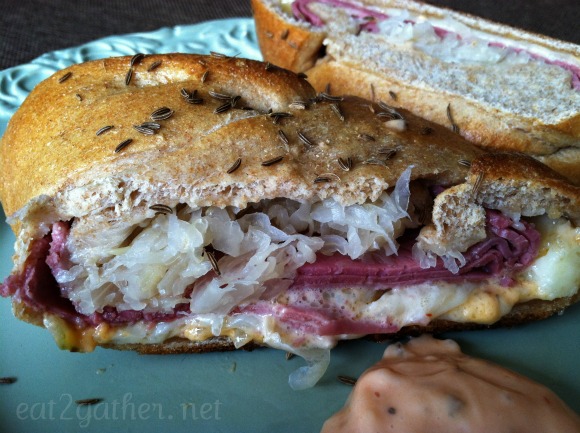 Baked Reuben Sandwich with spicy! Thousand Island for dipping, can you say "dangood!"?
Dips
Cowboy Caviar is always a favorite.  And because its full of beans and veggies I always give myself a little dietary leeway and chow down!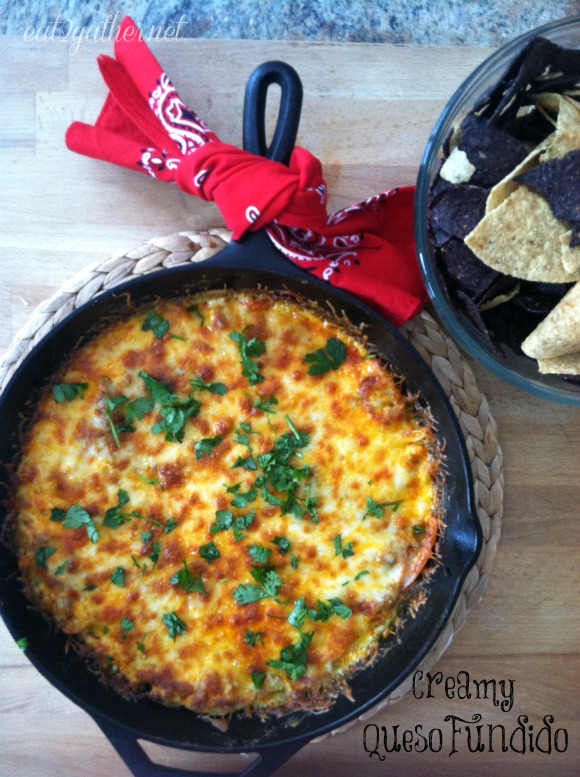 Queso Fundido this is my attempt to copy one of my favorite restaurants appetizers, I think I did a pretty good job….if not better!  Pam, pam, pam pam…that's me patting myself on the back.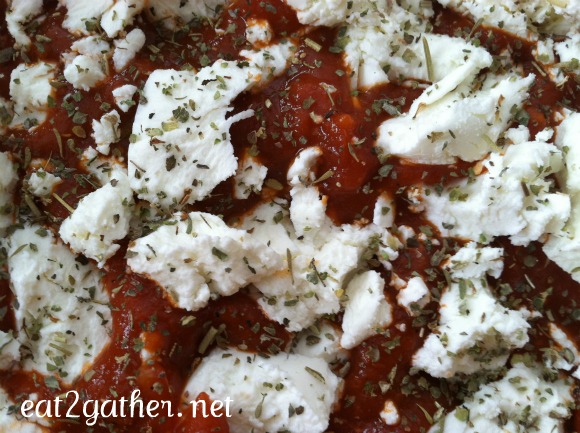 Warm Italian Chèvre Dip three ingredients to easy, delicious ,warm, scrumptious dippitydoo heaven!!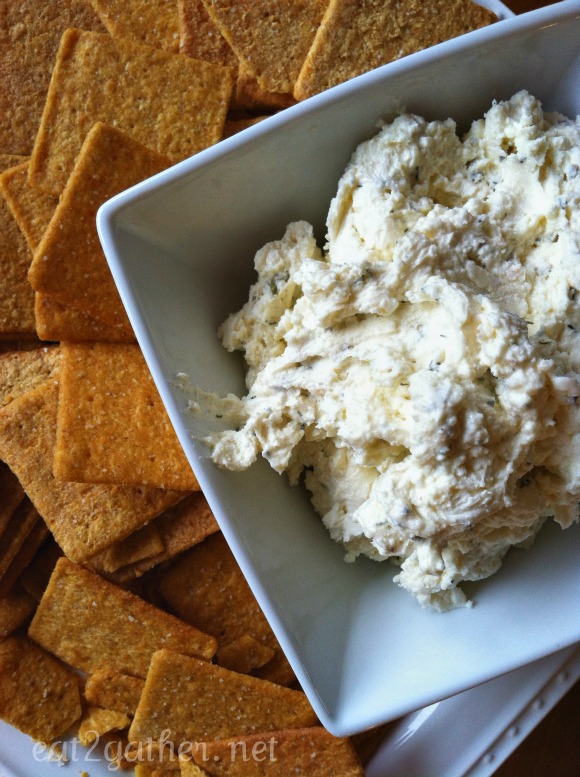 Feta Herb Dip it ain't a party around here with out this cheese dip…which some might call a spread.  It's addicting! And it goes well with crackers, bread, and any vegetable you might have on hand! Pssst it's also good with chopped up black olives in it, just sayin'.
another favorite dip…..
Disappearing Chicken Dip this dip is always a favorite, spicy, ooey and cheesy its great served with tortilla chips.
Nibbles
1. Savory Nuts  2. Puppy Chow  3. Munchie Crackers
All three of the above nibbles are easy to make ahead of time, and put out so when your guest start arriving you have something out to nibble on.  I'm a nibbler. I could spend the rest of my life nibbling, one bite at a time, nibble, nibble…..
more Finger Food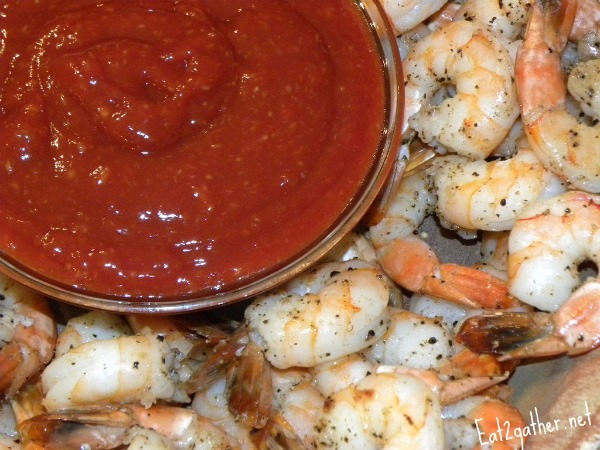 Roasted Shrimp Cocktail is so easy!  It's spices up the ordinary shrimp cocktail by roasting the shrimp and serving with a spicy, zingy cocktail sauce!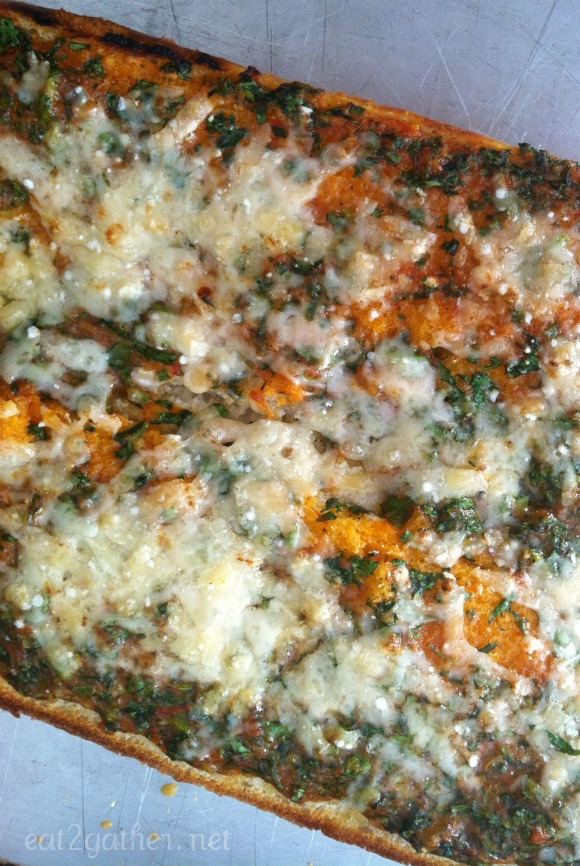 Cut Cilantro Chili Bread into squares and step back before you get stampededed…that's a word right?
Have you ever had a Polish Rose….maybe you call them green onions with cream cheese and ham, we call them Polish Roses, pile them high on a plate and watch them disappear.  Get creative use pickled asparagus or green beans, this finger food is always a fave.
And last but not least easy appetizer number fifteen…..
Bruschetta is another crowd favorite, make your own crostini's which can also be used to dip into all the other dippity goodness you've got going on!
There you have it! Your party is planned.  Send a link of this post to your closets friends and tell them to pick an appetizer (or two) and come on over!   I myself will most likely be driving home from Chicago during game time.  My oldest volleyball girly has a tournament in Aurora…shout out to Aurora/Naperville, Illinois!!  So if they do well on Saturday we get to play in the AM round and go home early, if they stink on Saturday, well then we get to sleep in, buuuut we have to drive home at 9pm which is really 10pm Michigan time, which means we will miss Super Bowl, and all the goodies.  So say a prayer for us that the latter is not the case this weekend.
Have fun, stay safe! and go Sea Hawks!
♥Sheila