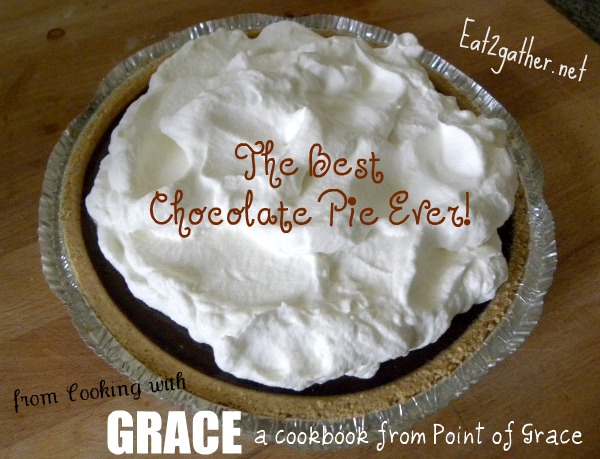 Back in October I had the opportunity to see one of my ALL time favorite musical groups Point of Grace!  Four friends and I took our oldest daughters to Girls of Grace.   Girls of Grace is a one day event, for girls 12-17,  that uses music, speakers, and multi media to focus on common age related issues…boys, body image, sex, self esteem, relationships.  Every one of our girls put up some level of stink about going.  It was not their idea of a "fun" day…..being "forced to sit at a Christian conference and talk about life issues".  By the end of the day our girls were thanking us for bringing them…needless to say it was life changing for all of us!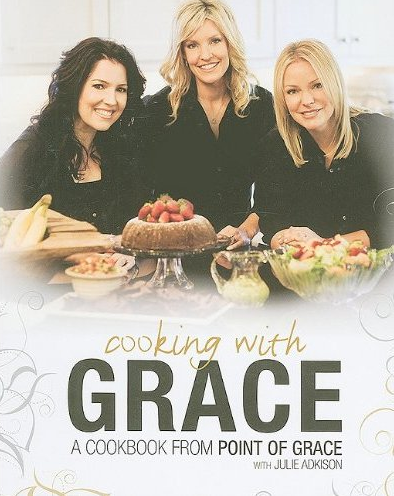 One thing I found out about POG is these ladies like to cook!  Which they did for one of the segments of  Girls of Grace. While cooking Shelley's Mom's Salsa they talked about hospitality, and spending time in the kitchen together.  This Salsa is out of this world, by the way!  Thankfully they had their cookbook for sale out on their merchandise table.  Of course I bought two!
Leigh, Shelley, and Denise came out after to talk to the girls and sign autographs, I was in a bit of a hurry, because….well I was hungry, and we had dinner plans with our girlies.  So I quickly asked Denise to sign my books.  I told her that I might give one away on my blog, she politely asked the name of my blog, we chatted for a few seconds and I was on my way…to dinner!
Well not even a week after the conference I recieved an email from Denise!  I could hardly breath.  I don't think she realizes what a huge fan I am.  She said she had checked out my blog, and asked for a menu advice for a party she was hosting for their small group.  Well after I picked myself up off the carpeting.  I emailed her back.
Sometimes I don't think things through very well, after I got home I realized it would be really nice to give a book away that had all of Point of Graces autographs in it, so I got up the guts to email Denise again, and ask her if I were to send the cookbook back to her would she get the other ladies John Hancocks.  She said no problem!
So today….
I am GIVING AWAY a signed copy of Cooking with GRACE!
It is signed by Denise, Leigh and Shelley, unlike my copy...see how much I love you guys.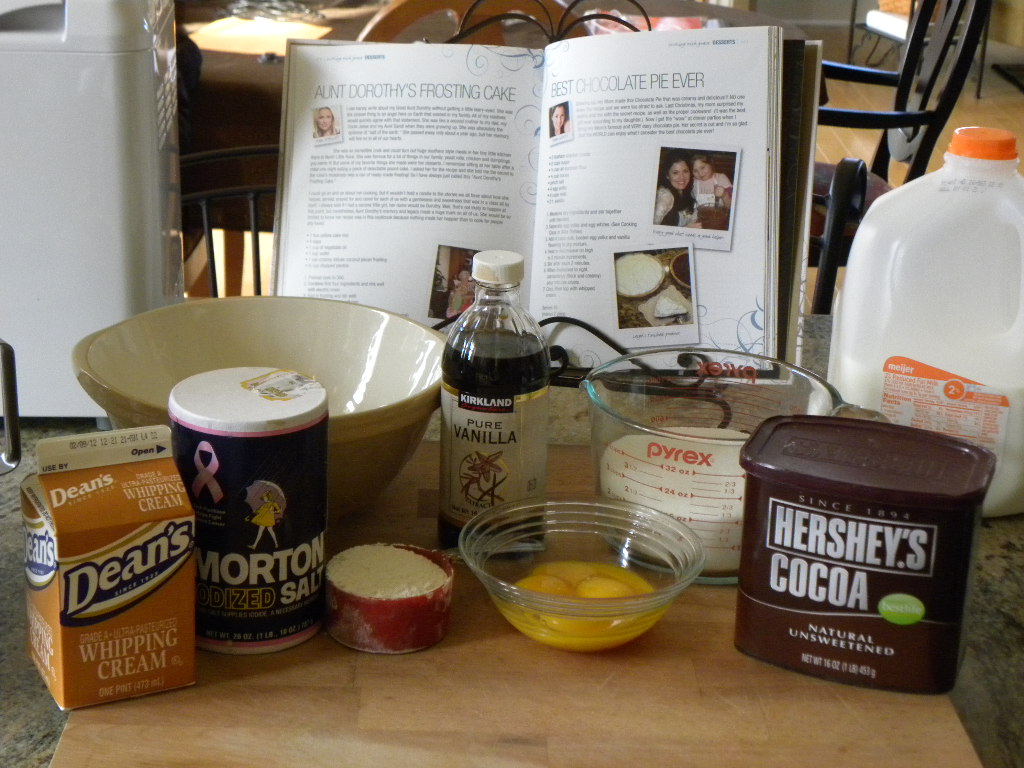 Let me just tell you I LOVE THIS COOKBOOK.  It is like the best church cookbook you ever had, on steroids!!!!!  And if you cherish your church cookbooks like I do, you know what I mean.  It has a hard cover, no wire binding.  It has beautiful color pictures throughout.  Fun and interesting back stories are included with every recipe.  The recipes are delicious everyday, comfort food.  Basically its all of their family favorites! And…..and the best part, it has a whole chapter devoted to Mexican food.  I knew I loved these ladies for a reason!
Another awesome thing about this cookbook is that a portion of the profits from the sales of Cooking with Grace go to benefit The Raining Season. The Raining Season is a Christian based non-profit organizations that helps meet the basic needs of impoverished families in Sierra Leone, west Africa.
The first recipe I made out of Cooking with GRACE was Leighs Best Chocolate Pie EVER!  Of course…it is chocolate and its' PIE for goodness sakes!  It also intrigued me that the filling was made in one bowl in the microwave.  I never cook in my microwave.  My microwave is strictly used to warm, melt, and pop popcorn.  This recipe seemed too simple, too good to be true!
The fact that the recipe makes two pies should tell you something.  It is THE BEST chocolate pie EVER! Silky, creamy, rich chocolatey goodness.  I wanted to eat the pudding right out of the bowl, forget pouring it in pie shells!
Here's the recipe for Leigh's BEST Chocolate Pie EVER!  Now don't get all gaga over the pie and forget to
ENTER TO WIN A COPY OF COOKING WITH GRACE BELOW!!!!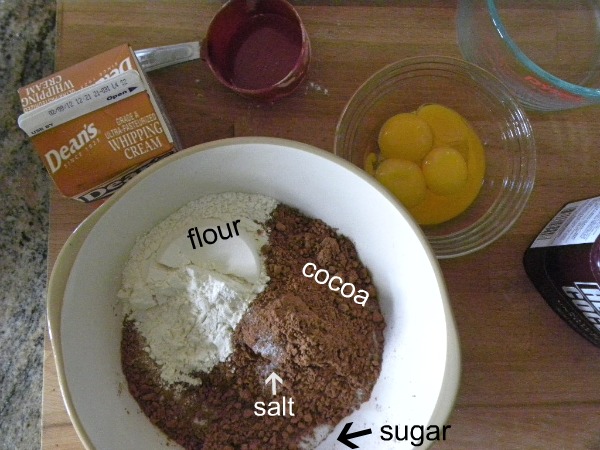 Measure out 2 cups Sugar, 1/2 cup Flour, 2/3 cup Cocoa, and a pinch of Salt in a large microwave safe bowl.  Using a whisk blend ingredients together.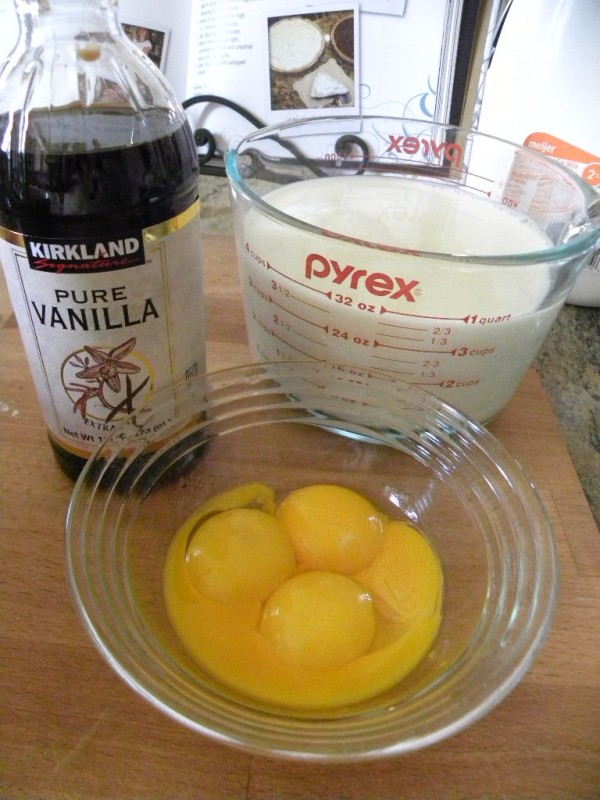 Separate 4 Eggs, keeping yolks for pudding.  Measure out 4 cups Milk, add 2 teaspoons Vanilla to milk.  I prefer to use Whole Milk when making pudding, I think it gives it a thicker, creamier texture.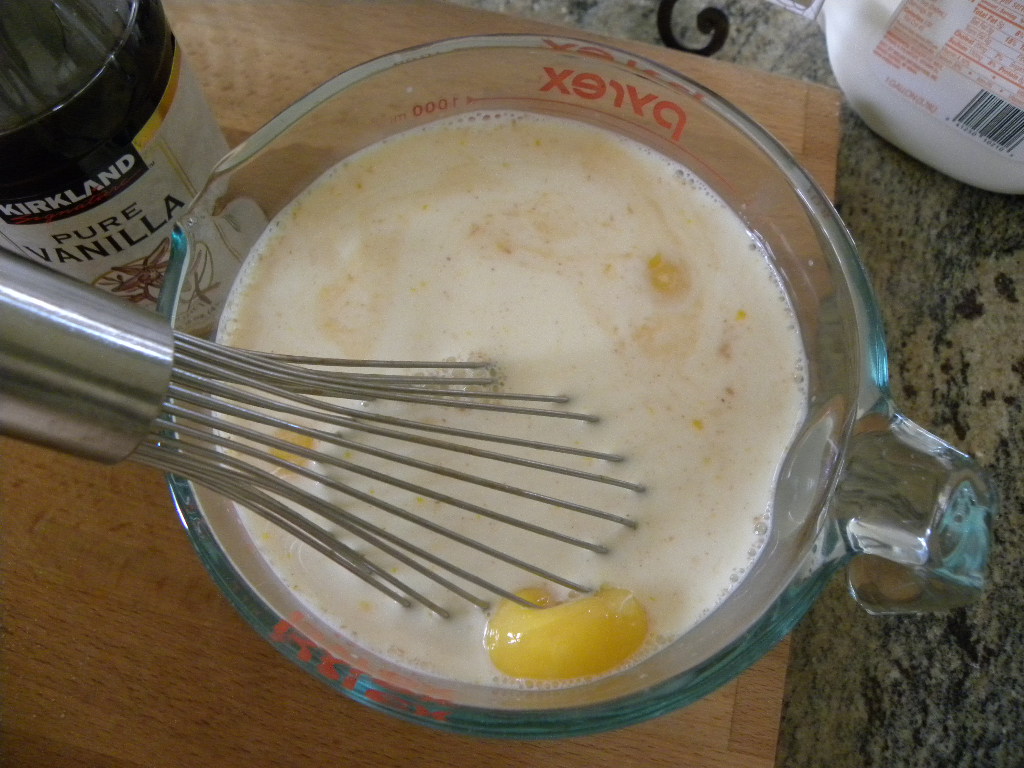 Whisk milk, egg yolks, and vanilla extract together until smooth.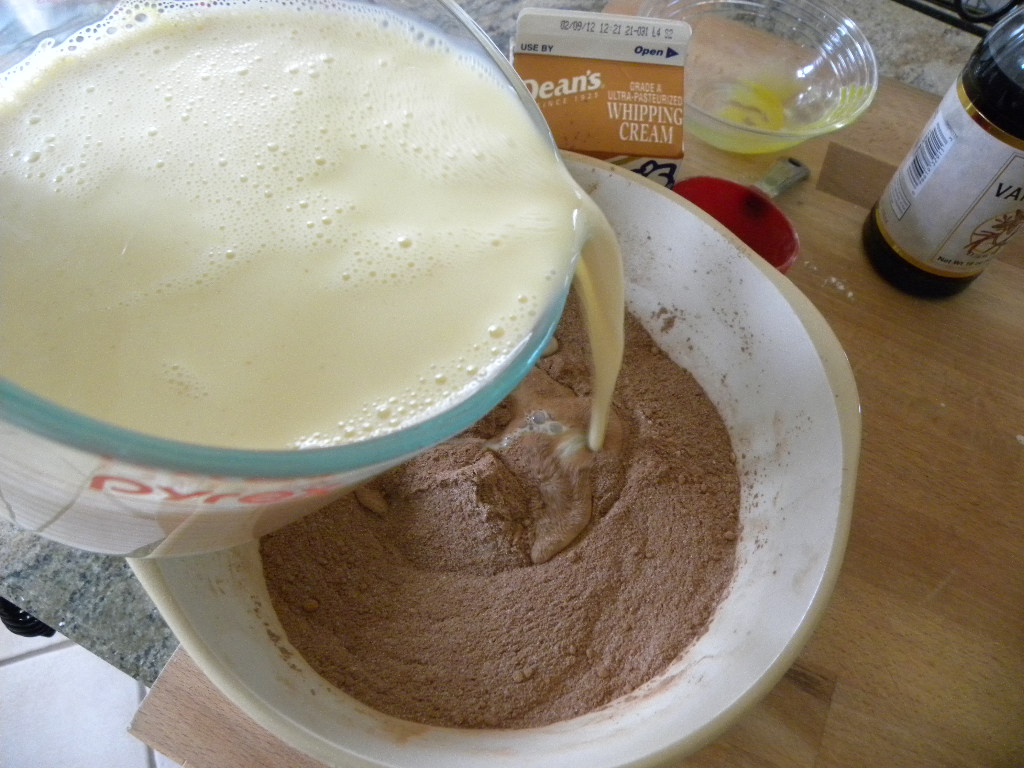 Pour egg/milk mixture in to dry ingredients.  Does this picture make you dizzy?  Maybe it's the cold medicine I'm taking, but this picture makes me feel like I'm about to fall off the edge of the countertop.  You not so much?….hmmm ok, just me huh? Well moving right along with the recipe.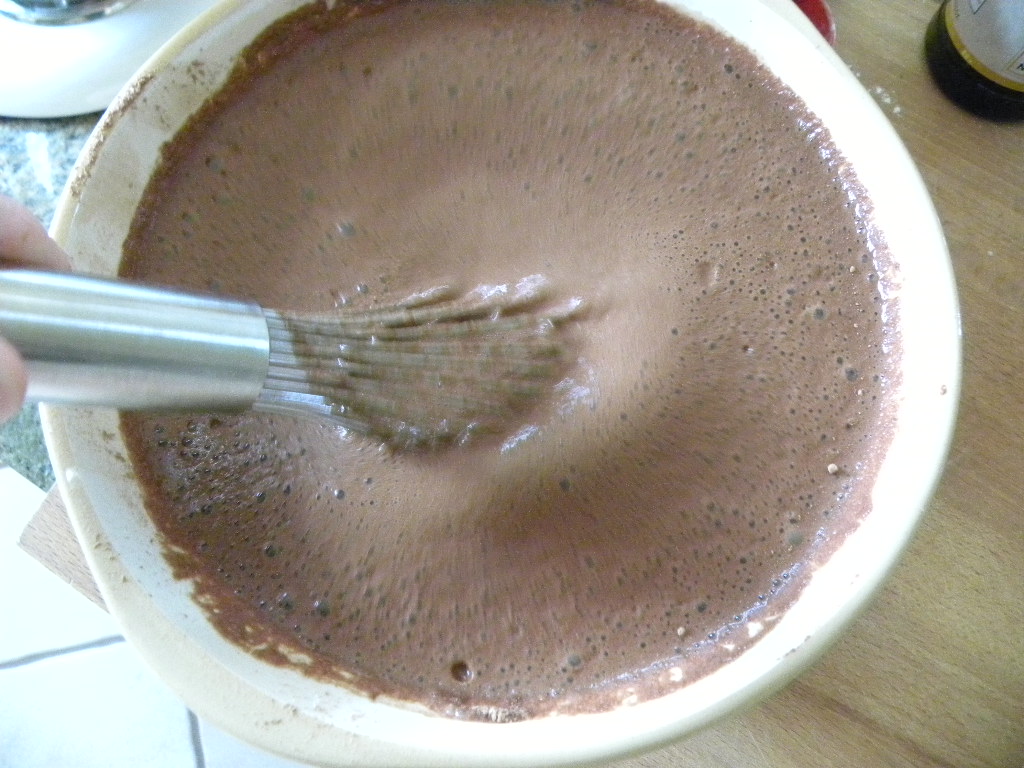 Whoa….I hope my puddin' doesn't land on the floor…..Now whisk wet and dry ingredient together with a whisk.  Whisking all the lumps out until smooth.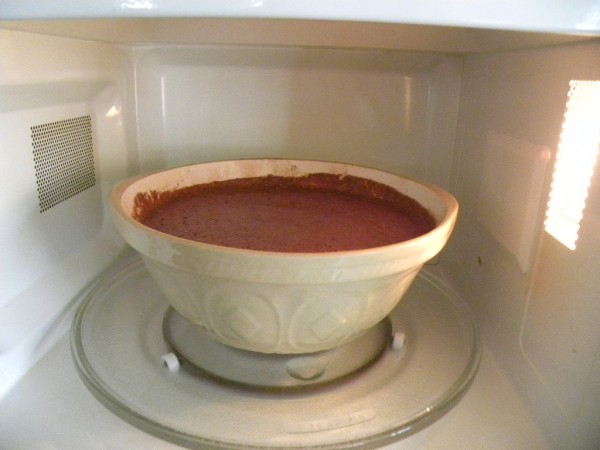 Place bowl in microwave and heat on HIGH, in 2-3 minute increments.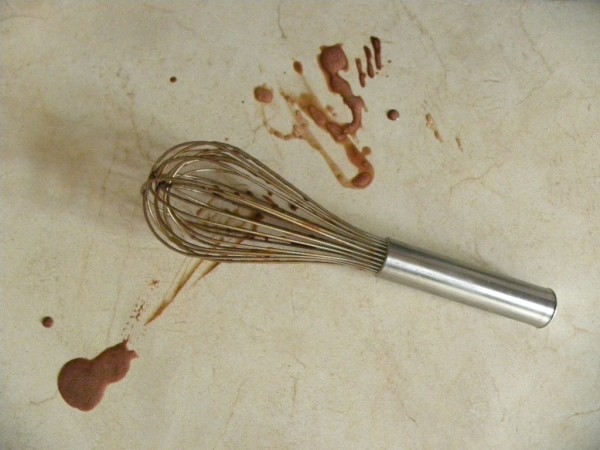 Remove bowl from microwave every 2-3 minutes and whisk.  Return bowl to microwave and repeat until pudding is thick.  It took my pudding 14 minutes to be perfect.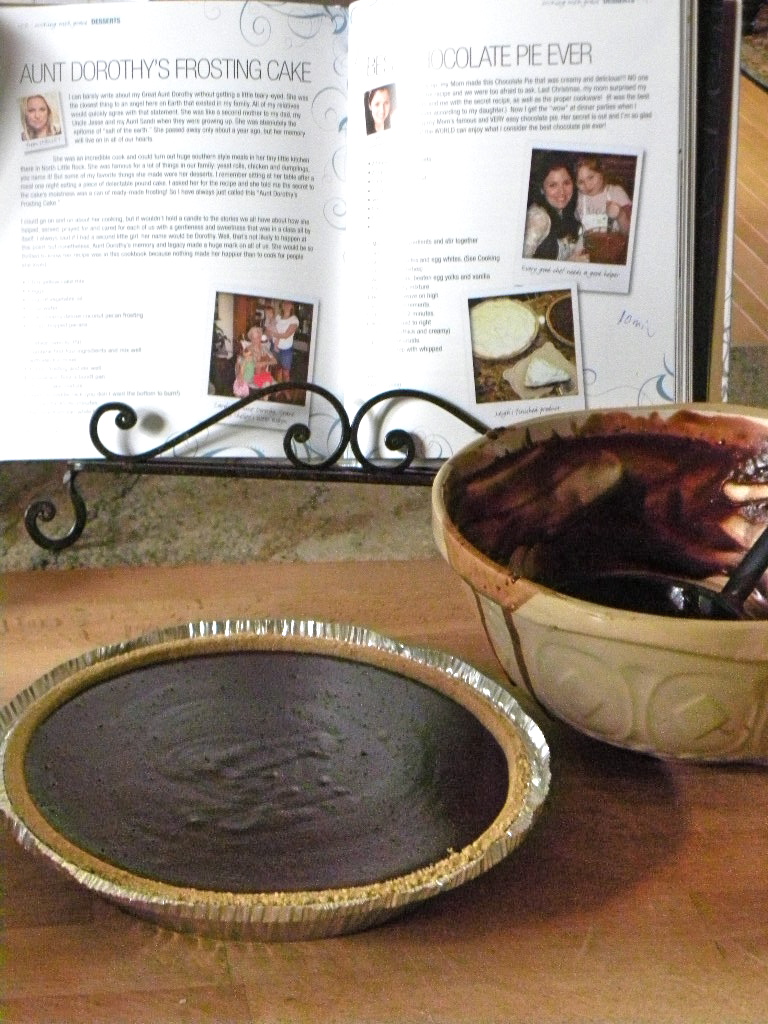 Pour chocolate pudding into 2 Graham Cracker Crusts and top with whipping cream, or………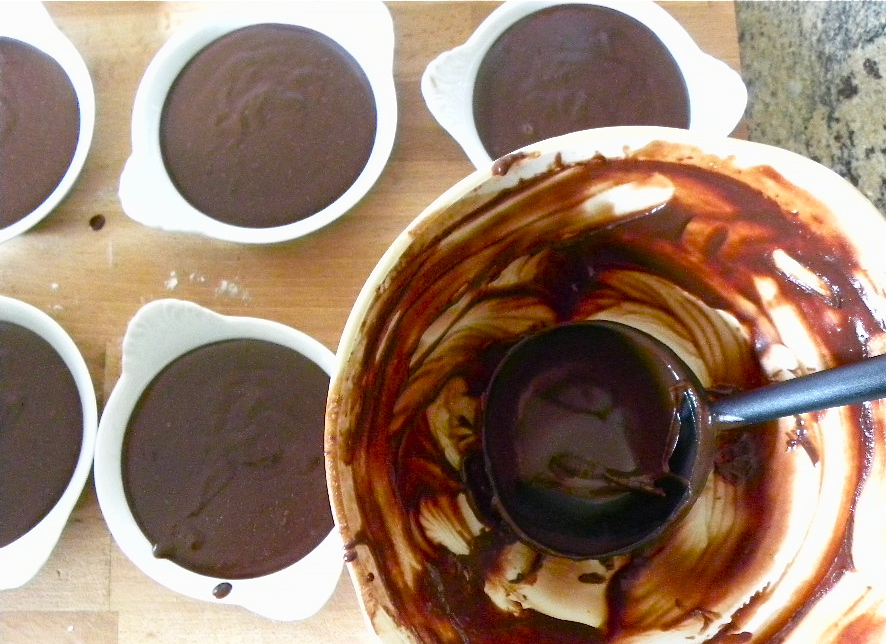 you could do as I did fill one pie shell and then pour the remaining pudding in ramekins……OR you could just sit yourself down with that bowl and go to town sistAH!
So there you have it The BEST Chocolate Pie EVER!!! from Cooking with Grace.  Now it't time to enter to WIN IT!!
Rules and Regulations:
1. Leave a comment below letting me know:  What is your favorite cookbook ever? You know the one with the post it notes sticking out and the pages sticking together.
2. For extra points TWITTER this giveaway! Come back and leave the link to your tweet in the comments.
3. For even more of an advantage SHARE the link to this Giveaway on your FACEBOOK page!! Return to let me know…..below.
4. EXTRA brownie points head on over to POINT OF GRACE'S blog...come back and tell me what they are up to over there!
Giveaway ENDS THURSDAY, FEBRUARY 9 AT NOON.
Now be a good Doo-Bee and make this pie for your family!
Sheila
Linked up to: Mingle Mondays at Add a Pinch