We have a wiener!!!
Cyndie B. says
My Caffeine-Fix-of-Choice : Venti Americano + 2 pumps White Mocha + Land O'Lakes Fat Free Half and Half = Very Happy Me (and everyone around 'me')! LOL! 

That sounds marvelous…can you stop by and make me one sometime?  Cyndie B. if you could shoot me an email with your full name and mailing address we will get your prize shipped right out to you!
In case you all wondered the Starbucks card is compliments of Meeee, and Food from my Frontier is a gift to you from The Pioneer Woman herself, Ree Drummond!!!!
Thanks so much Ree!
Thanks everyone for stopping by….ya'll come back now ya hear!
I have lots of scrumptiousness up my sleeve!
__________________________________________________________________________________________________________________________________________________________________________________
Behind every great woman is a really great God, a really great husband, and well yes a really great amount of coffee!
I have been following Ree's blog for a long time (2007), and since the beginning I have been baffled at how she does it all.  Even after getting to know Ree and visiting her on the ranch, I was still perplexified!  How does Ree do it all!!!  Especially these days with her, Food Network specials, three books under her belt, book tours, speaking engagements, the kids, the cows, and all that blogging.  Not to mention MM!  Oh and she writes an article or two for different magazines. How do she do what she do!!!?  
Ree darlin', I hate to tell ya, but I just happened to stumble upon your  secret!
Coffee
Coffee
and more Coffee!
Sorry Ree , I deciphered "the secret" from  Food from my Frontier, the Pioneer Woman Cooks. I fished out all the recipes that include coffee. I made them all in one week. I drank, and ate these caffeine laden recipes around the clock for a week.
By the second day I was purdy sure I was on to somethin'…….. 
I cleaned out every closet in my house, I cleaned the grout in my bathroom, I did all the landscaping and laid 20 yards of wood chips on our 2 acre lot. I cooked 15 meals for others. Baked 500 muffins. Took up running. Read the whole Hunger Games series…I did that by the second day. I got my kids everywhere they needed to be on time and didn't forget a thing. Oh yeah I even took a quick trip to China, its just a little place you might of heard of it, while I was there I solved their air pollution problem, helped them wrap up the loose ends in their politics, and put the lid on crime. So we and half the worlds population can sleep easy now. When I got home, I made my husband happy, if ya know what I mean. I may have even made him happy more than once that week. So anyway all that said. I gotcha figured out Ree! (One or maybe two of the above details, may or may not be true…I'll let you guess which ones.)
So if you too want to make your husband happy, get your house in order, get your kiddos all the places they need to go with nary a carpool, catch up on your reading, and solve half the worlds problems this is what you need to do.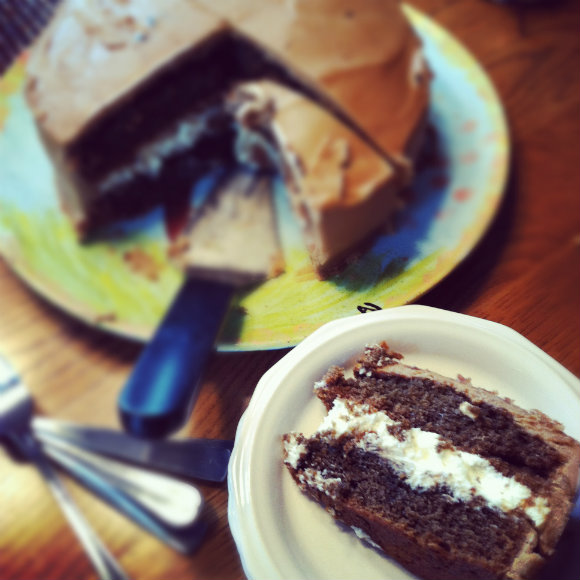 First you make yourself this Coffee Cream Cake.  There ain't no chocolate in there people…there could be if you decided to ice it with Ree's alternative suggestion of chocolate ganache.  This was the most surprisingly wonderful cake I have ever in all my life eaten.  If you love coffee, you will want to roll in this cake.  Just throw the gol' darn thing on the floor and roll in it!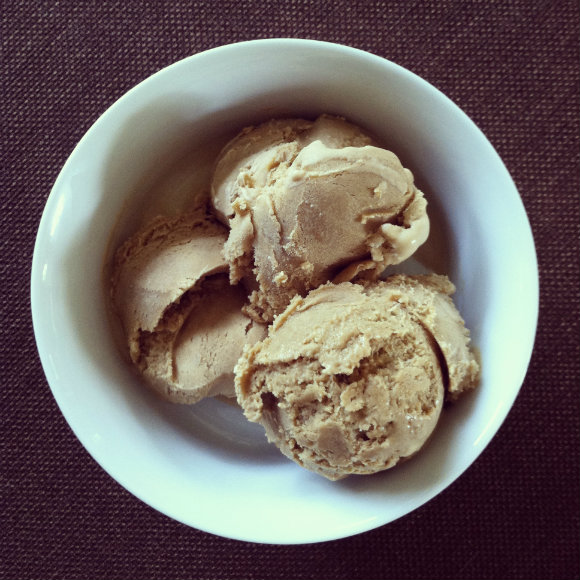 Coffee Ice Cream has been my favorite ever since I was a kid. I used to beg my mom to buy Hudsonville Ice Cream's Coffee Lovers Dream ice cream. Once in a while she would indulge my begging. I always gravitate toward the coffee ice cream flavors. LOVE. Ree's is divine. Now plop a scoop of that on top of your Coffee Cream Cake and pour a cup of this…..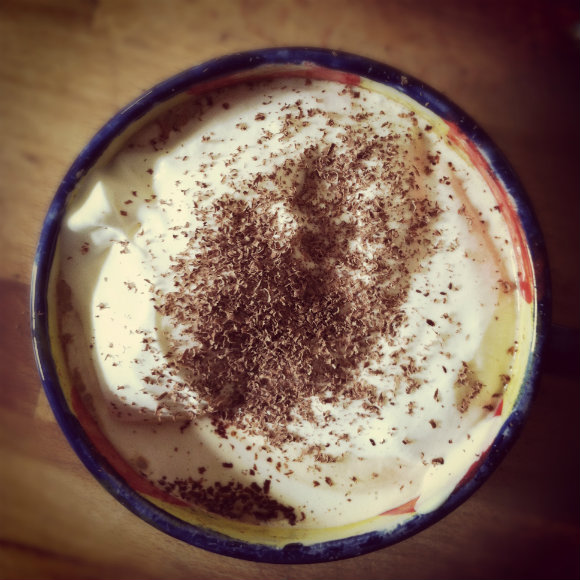 wondrous drink. Dulce de Leche coffee is nothing short of coffee heaven. My only problem was I got a little heavy handed with the liquor…and was a little tipsy.  This sort of slowed my world peace making progress down for a few minutes.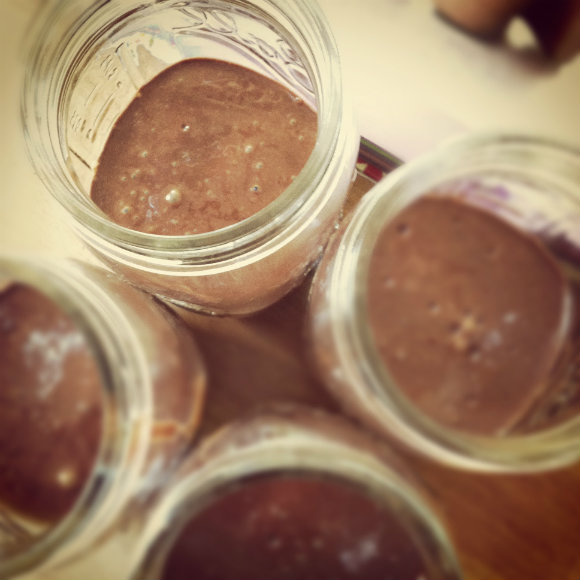 Ree's Pots de Creme is decadently creamy and dangerously easy to make!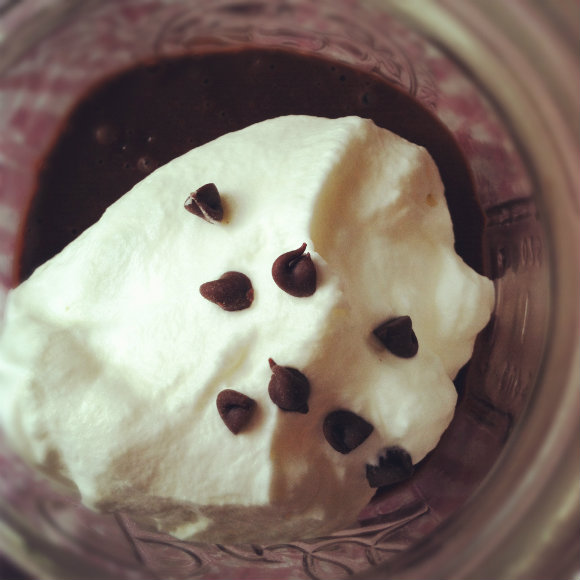 The whole family was zip zip zippin' around after partaking in this chocolaty coffee laden dessert!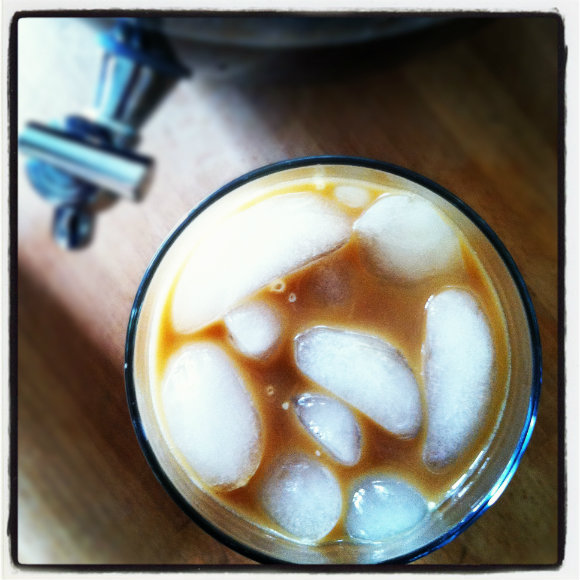 I washed the whole dad burned thing down with Ree's Iced Coffee Recipe.  This recipe makes a keg of iced coffee!  Another P-dub secret revealed.  Excessive amounts of caffeine….I've got your number P-dubby.  I cracked the code.
Drink copious amounts of iced coffee everyday all day!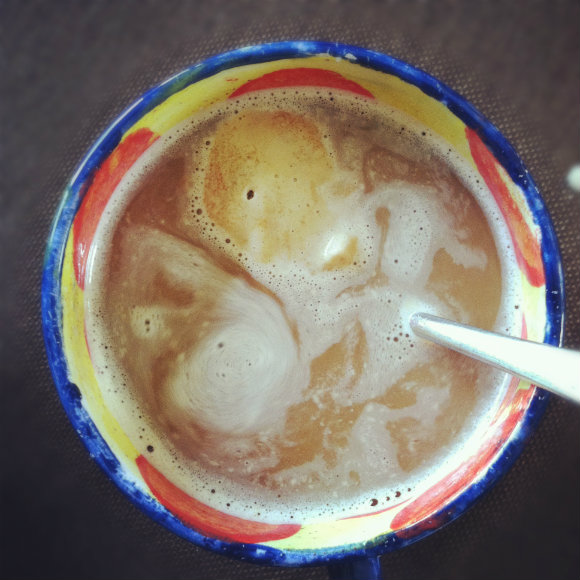 Also don't be afraid to plop coffee ice cream into your coffee, and then chase it down with a Pots de Creme, followed by one of these cute little numbers.
(Malted Milk Ice Cream Sandwiches)
O poo! These luscious treats went so fast I didn't even get a photo!
Malted Milk Ice Cream Sandwiches (psssst the ice cream is coffee ice cream) which also may or may not need to be washed down with a Dulce de Leche coffee.
So now because I just so happen to be in the land of the Starbucks Siren.
Because I am traveling with my boys and keeping myself highly caffeinated.
Because I recently had the pleasure of hangin' with the beautiful, and superdedupertee talented and highly caffeinated Ree….otherwise known as P-dub.
Because I love coffee and I love Ree's newest cookbook Food from my Frontier.
I'm giving away a $25 gift card to Starbucks along with a copy of Food from my Frontier by Ree Drummond.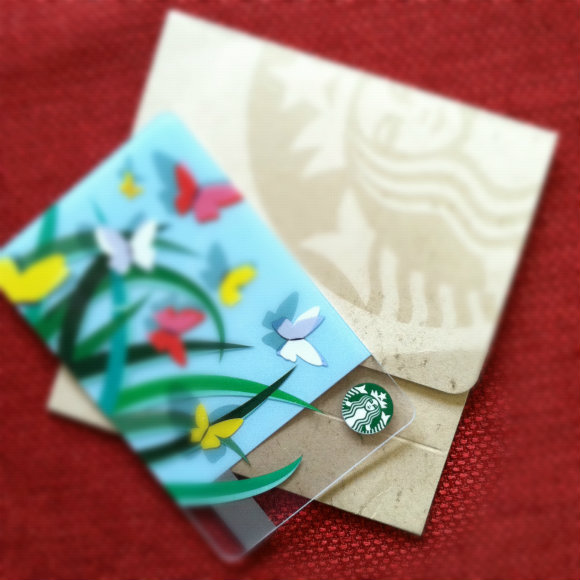 TO ENTER:
Enter to win by answering the following question in the comments below.
What is your caffeinated drink of choice?
Espresso, tea, sweet tea, iced tea, triple chocomocho java shake, Cola, Dr. Peppah, Monster….well you name it!  You don't drink anything caffeinated? Who are you?!! Well, I guess I'll get over it tell me what your favorite drink of choice is, and you will still be eligible to win…..cause I love ya so!
RULES:
1. One entry per person.
2. All entries must be in by Tuesday, June 26, midnight EST.
Would you like an extra entry?  Like Eat 2 Gathers Facebook page….you've already liked my page well then share this giveaway, come back and let me know in the comments you like or shared and you get 1 extra entry!
Good Luck and may the most caffeinated fanatic win!
Don't forget you can follow my #CookingthruReesFrontier on Instagram @eat2gather!