Want to sneak a peak in my fridge?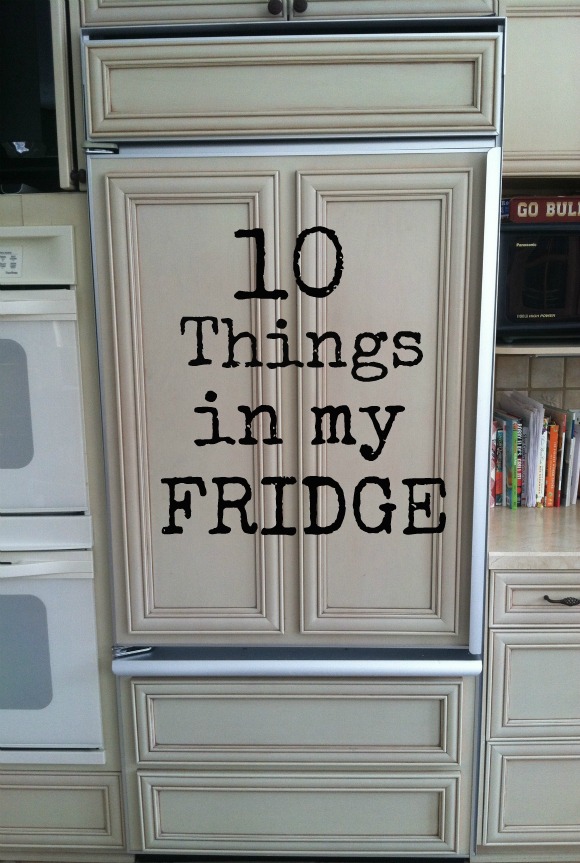 I love seeing what others have in their refrigerators.  There used to be a column in the Rachel Ray magazine that featured a different celebrities refrigerator every month.  I would always go straight to the back to see who it was and what they had in their fridge.  You can tell quite a bit about someone by the state of their fridge…ya know?
Do you say refrigerator or fridge? Or maybe you say ice box…or Frigidaire.  What do you call that metal monster that houses all your perishable food?
BTW.  I say fridge.
If you want to see what's in my fridge you can head on over to my dear friend Aggie's.  She's featuring me in her 10 Things in my Fridge series!!  While you're there look around a bit, Aggie's site has a bajillion delicious recipes as well as other fun stuff!
Catch ya on the flip side!
Sheila