Taste 14 ~ Unearthing the Art and Science of Food!
Last week I was quite fortunate to be able to travel to the University of California in Davis on a very thought provoking and tasty adventure!!  The Best Food Facts & the Center for Food Integrity organized TASTE 14: Unearthing the Science and Art of Food.  I had the chance to meet a few of the worlds foremost experts in food, farming, and the science behind the food we eat.  I learn so much I'm not even sure where to start!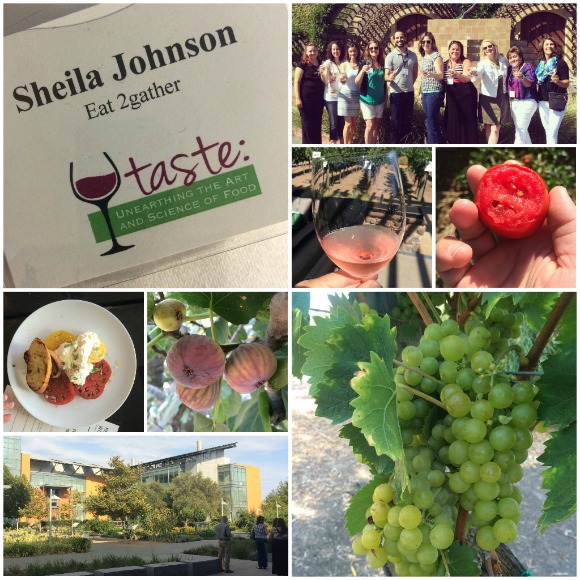 I'll start by saying…it was an AMAZING trip and I am very blessed to have been able to go!   I feel like I could write a book about everything that I learned, but I'm afraid it might bore you so instead I'll give you an overview, and at the end I have included a few links to articles and videos highlighting some of our discussions.

First I should tell you who the Center for Food Integrity is, they are a  national non-profit organization dedicated to building consumer trust and confidence in the U.S. food system. They also have the Best Food Facts blog which holds an enormous amount of information about the food we eat!  Do you ever feel like you don't know who to believe or trust when it comes to facts about your food?  What's right?  Who has an agenda?  Ahhhhh it's so overwhelming!! Calgon take me away…..to The Best Food Facts.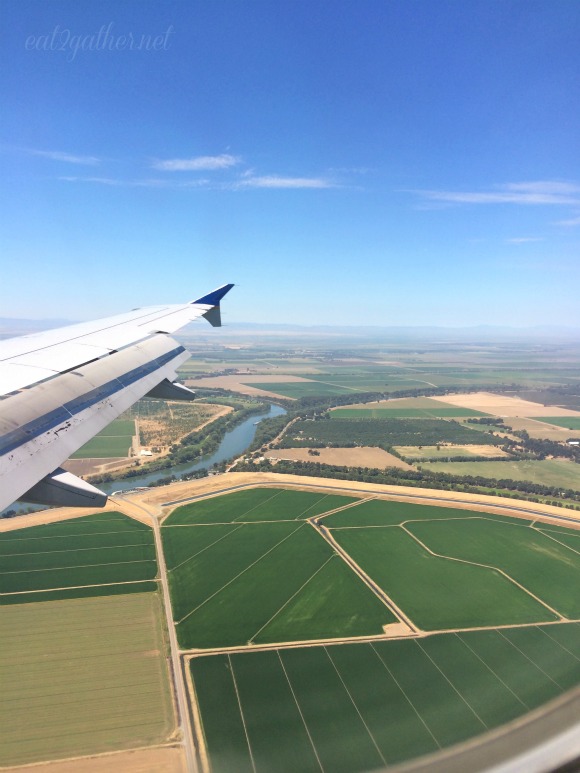 California reminds me of Michigan with its extensive coastline, and endless abundance of diverse agriculture.  Most people think of Michigan they think Detroit….and likewise when people think of California they think L.A., traffic jams, and Hollywood.  I saw none of that…for as far as the eyes could see I saw fields of every kind of fruit, vegetable, nuts, you name it I saw it!!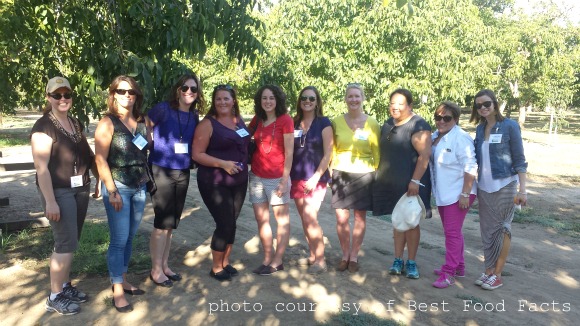 Don't think for a second I was alone on this trip, I was blessed to be joined by…..
       Melanie from Melanie Makes 
Annalise from Completely Delicious 
Courtney from NeighborFood 
 Adriana from Adriana's Best Recipes 
Heather from Basilmomma 
 Christina from Dessert for Two
Our Hosts: Roxi & Bethany from Best Food Facts as well as Carolyn O'Neil, MS, RD  also Best Food Facts expert contributor.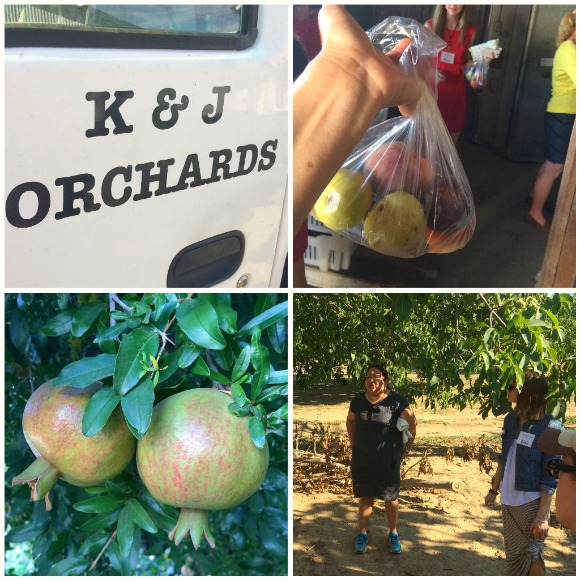 We had no time to waste, we had three days and lotsa unearthing to do! We boarded our foodie motor coach and headed out to K &J Farms they supply many local restaurants and farmers markets in the area with their fruits, nuts, and other produce.  Aomboon has been farming and selling produce, on her family farm since she was 14!  Boonie, as she's affectionately called, is very passionate and energetic about her farm.  She led us an a tour around her place where we walked by chickens, ate warm, sticky sweet figs from the trees, and unabashedly raided her fruit storage! Boonie's passion was contagious, her farm and its food was Garden of Edenesque!  She supplies restaurants like the French Laundry, with her hand picked fruits and nuts, for goodness sakes!!  That's like rock star farmer right there ya'all!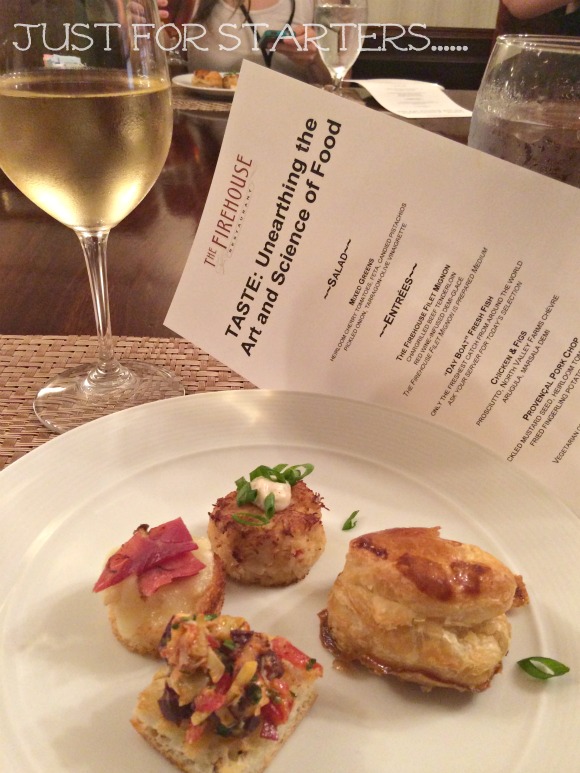 After snacking from the trees of K & J farms we motored straight to old town Sacramento for dinner and conversation at the Firehouse Restaurant.   It was a perfectly relaxing time to sit, eat great food, and get to know the other amazing women on the trip.  We were also joined by  Dr. Denneal Jamison-McClung associate director and professor of the biotechnology department at UC Davis.  This woman is passionate about food science, I could have listened to her all night long.  We threw all sorts of questions her way and nothing stumped this women.  Denneal was the second person I met that was uber knowledgable and enthusiastic about teaching what eating healthy and safe means.
Quote of the night: Don't fear your food!  The more you know the more you can eat!  (just don't eat sprouts or cantaloupe 😉 ) 
Day 2:  Napa Valley
I had never been to California wine country!!  The drive from campus took us one hour up to Black Stallion Winery near Yountville, California.  Yountville is it.  It's foodiesville on steroids.  I think I need to save my penny's and go back one of these days with my Kenny.
Black Stallion Winery has a teaching vineyard, so we took a tour and learned a few things about what it means to be a viticulturist ( a.k.a. wine maker).  How about if I just show you around a bit?!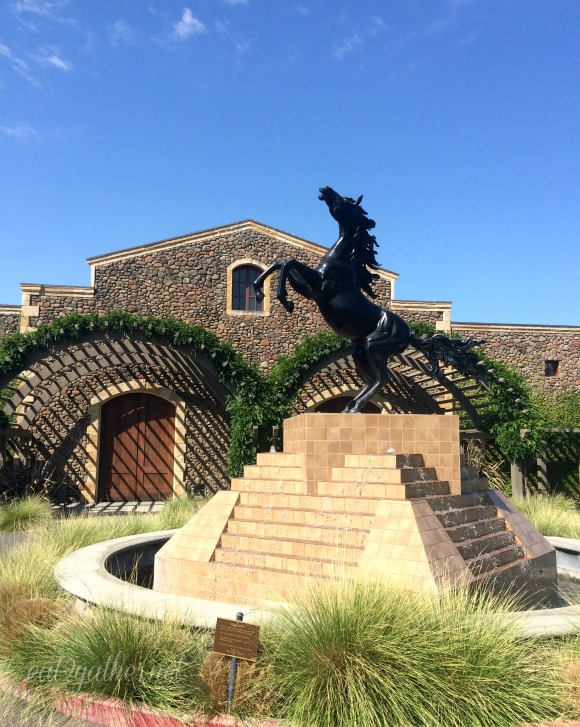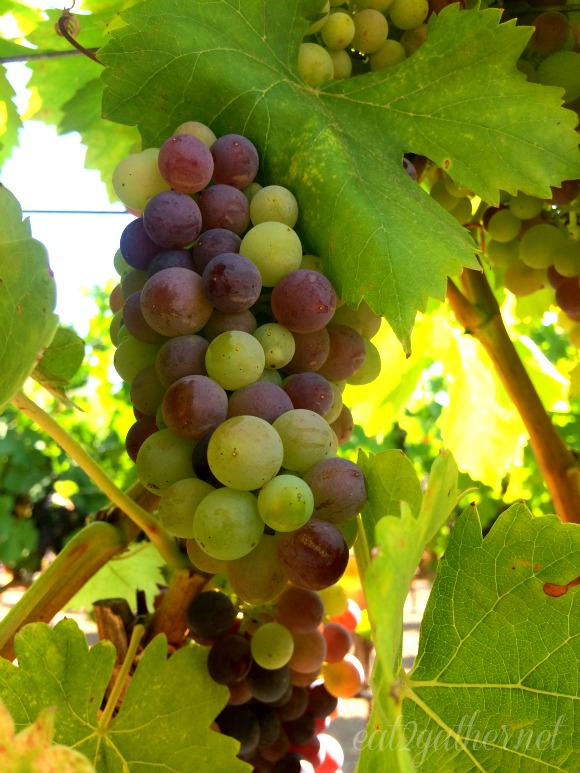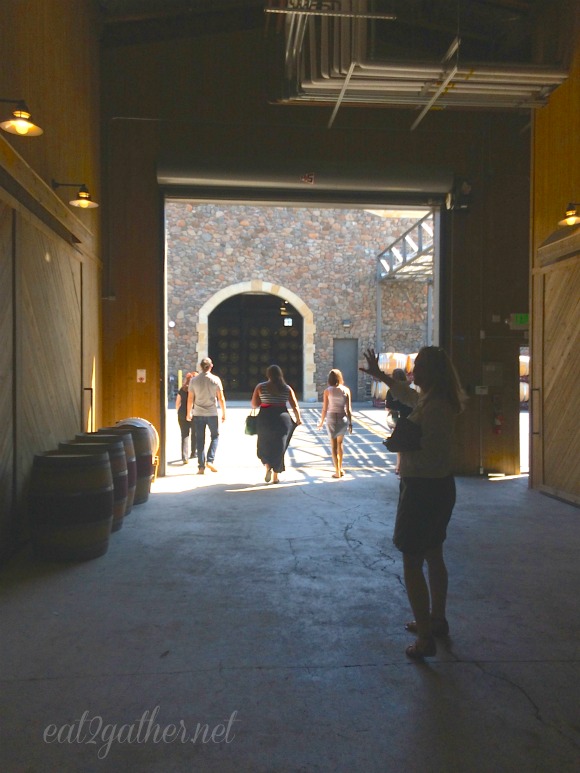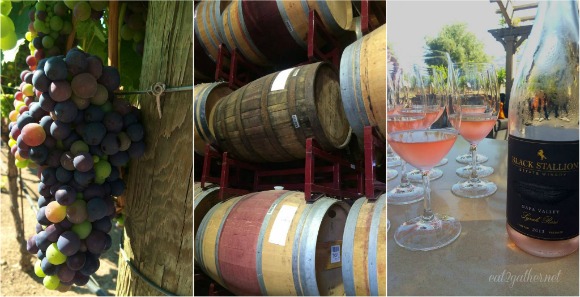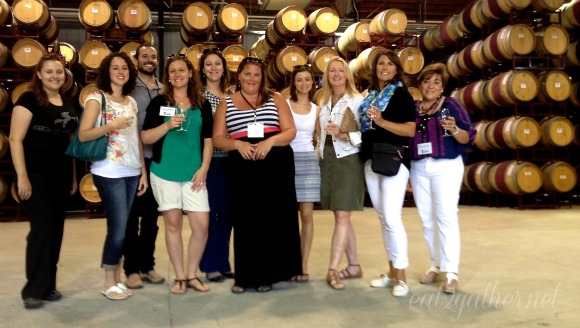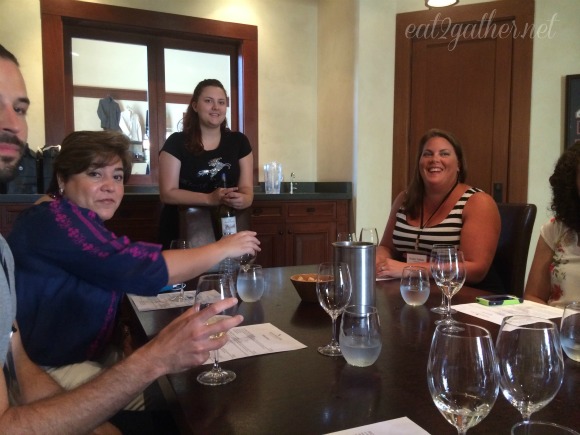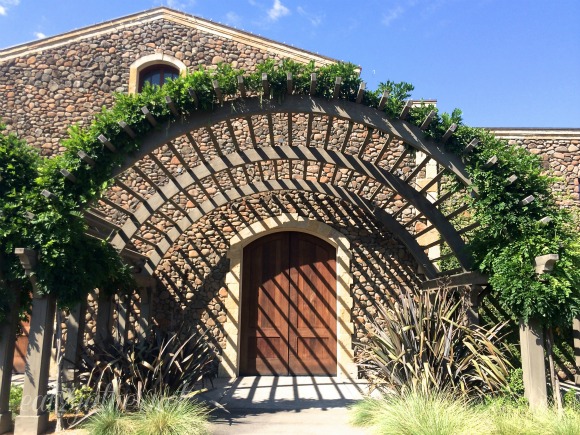 And if all that wasn't enough we were then treated to seriously one of the most delectable lunches I've ever eaten at Redd Wood in Yountville.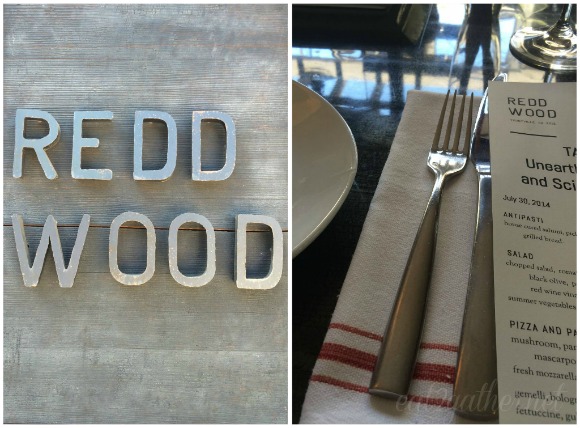 The Chopped Salad was amazing!!  I haven't been able to stop thinking about it.  I recreated it at home, it's pretty darn close.  I will share it with you tomorrow!! Redd Wood is one of the establishments that K & J Farms supplies their produce to.  In fact they sent over some juicy sweet tomatoes and requested the kitchen make us a special appetizer!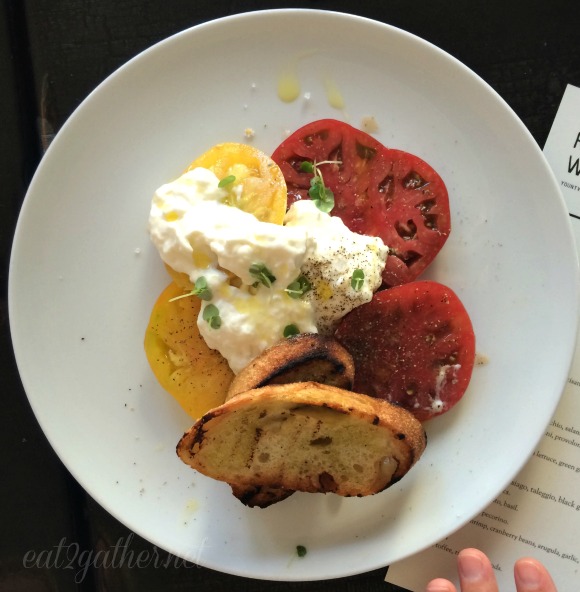 It was perfection, with burrata (cheese heaven)  piled on top of juicy tomatoes that tasted like sunshine, with a side of buttery salty crostini's.  To die for!!  Seriously, if I had to request a last meal it would be this.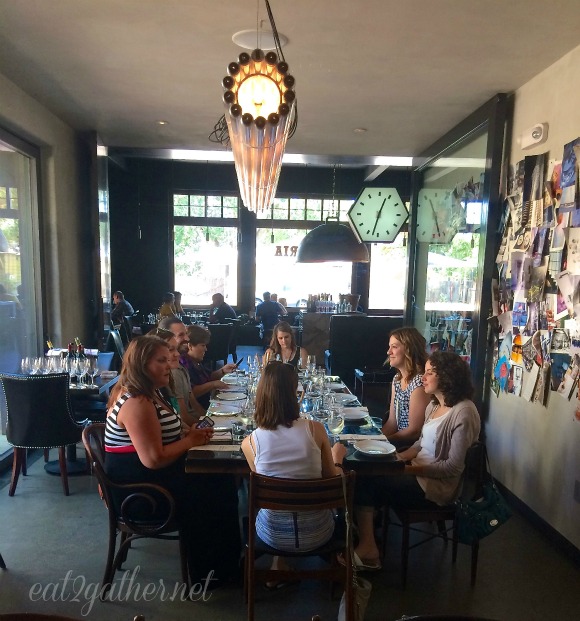 Such a fine group of ladies!  I miss you guys! Wah!  I wanna redo.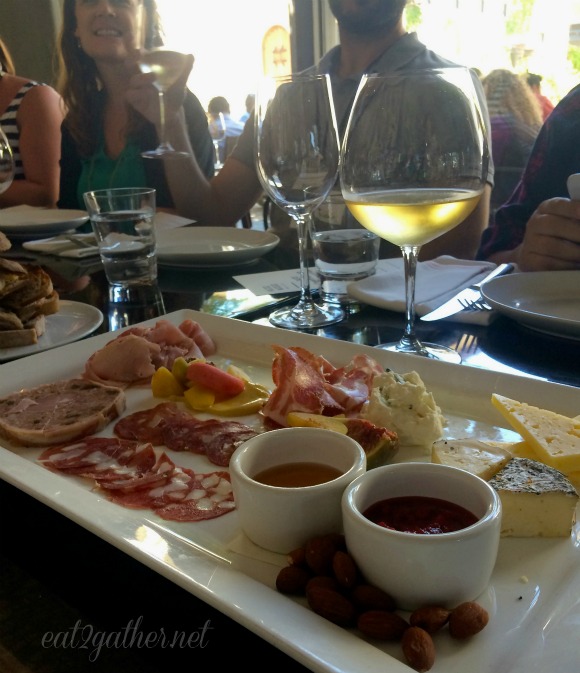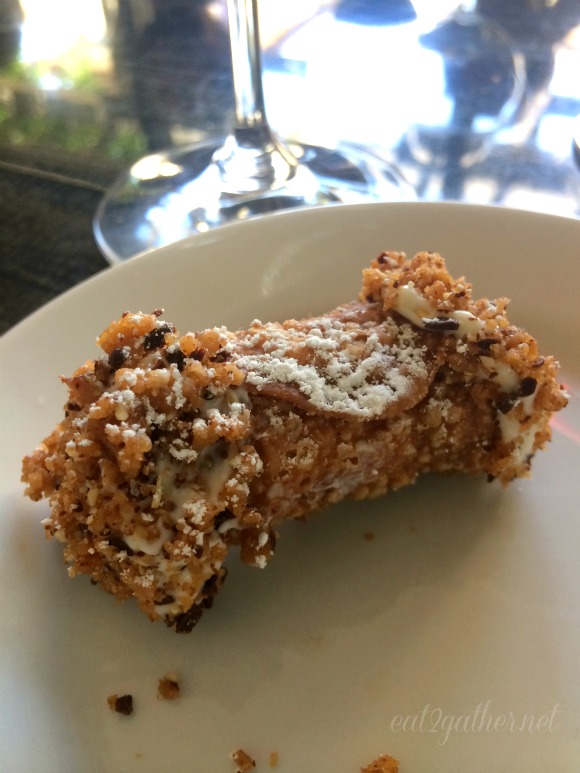 I'm sorry you can just smack me now, because this cannoli just ain't right.  I would want to smack me if I were you.  I apologize again.  It's was so buttery, and crispy filled with a light custardy filling topped with toffee and dark chocolate bits.   I felt naughty eating it.  I was actually singing a little song to my cannoli…it went like this. "If loving cannoli is wrong, I don't wanna be right".  (over and over in my head)  I had a few glasses of vino by the time the cannoli's rolled onto my plate. So. There.
With our bellies full and our heads light from wine we hopped back on the bus and headed back to the campus of UC Davis for a tour of their state of art platinum LEED building that houses the Robert Mondavi Institute for Wine and Food Sciences.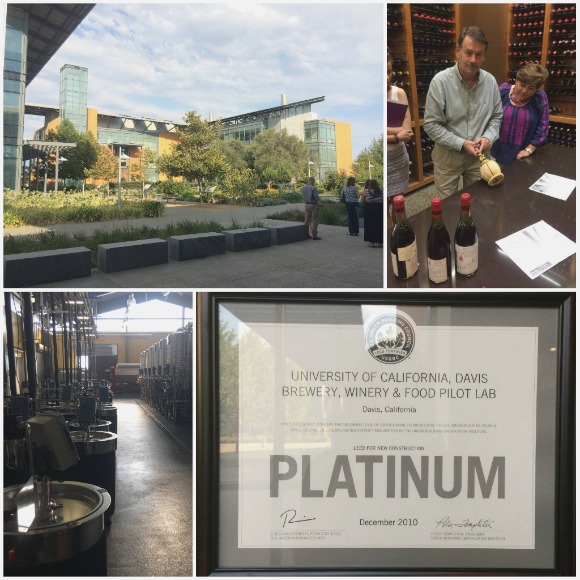 There we met our third inspiring teacher Dr. Roger Boulton.  Roger gave us the back ground behind Robert Mondavi's and his generosity to the community and the University.  Rogers passion for teaching for the future without wanting something for yourself, his enthusiasm for leaving behind a legacy through wine making literally brought him to tears as he was talking to us.  This is one man that has devoted his life to his work, it's his art.  It was an honor to be given a tour of the buildings that he put so much work into.

Dr. Boulton was not the only person with a passion for teaching we also got to spend time with Amina Harris the Executive Director of the Honey and Pollination Center and Sue Langstaff, Sue wears many hats one being a member of the UC Davis Olive Oil Taste Panel.  We had the pleasure of doing honey and olive oil tastings and learned about the many aromas and flavors that honey and olive oil can have.  Both of these women are known around the globe as authorities on the topics of honey and olive oil, words can't express how much fun it was to learn from these very enthusiastic teachers!
Our second day ended with a wonderful dinner on the patio of Seasons in Sacremento.  We were joined by two more professors/scientist from UC, Elizabeth Maga and James Murray.  Elizabeth and James shared with us their passion for teaching and research.  You can find out more about James and Elizabeth by clicking on their names.  Honestly by the end of the meal I was ready to go back to school and enroll in their classes!  So inspiring…and once again so passionate, about what they do!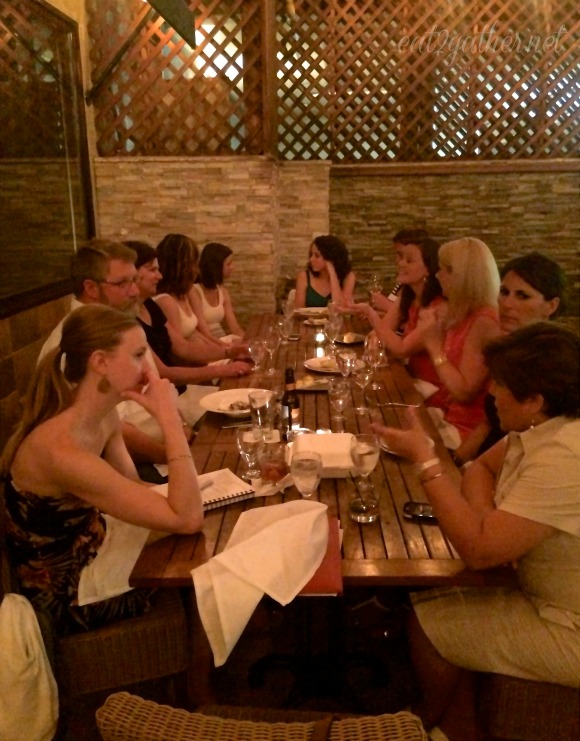 Tap, tap, tap , Helloooo,are you still awake?  Thank you for stopping by and reading about my trip.  There actually is more!! I still haven't shared The Amazing Tomato Trek with you!   If you grew up eating Campbells soup….or even if you didn't you will not want to miss this!!
I told you about where we went and what we ate, but not a whole lot about what was said in during the in depth discussions, so now I will leave you with a few tie bits of information.  Articles and videos that might give you a glimpse into what we heard from our guest experts.
We heard a lot about sustainability and "feeding" the world. Here's a CFI video that shapes that challenge.
We also talked about pesticides, organic and conventional, and washing fruits and veggies.
~ What are pesticides? Do they harm kids?  Read this. 
~ The Dirty Dozen and Clean Fifteen Lists.
~  Are fruits and veggies sprayed with pesticides less safe than organic produce? Here's what the experts say. 
~ What is the best way to wash fruits and veggies?
~ Is organic food better than non-organic food? Here's some valuable information. 
Want to know more about GMO's?  Look here. 
A few articles about hormones in dairy and eggs.
My mission for this blog is about gathering friends and family around the table, I don't often talk about or really want to get into arguments about what I believe is best for you regarding GMO,  organic, nonorganic.  However I would like  you to know where you can find reliable information when and if you you want it.
Be sure to follow Best Food Facts Blog,   Facebook,     Pinterest, and    Twitter  for any and all best food facts!
Be sure to stop back tomorrow for the recipe for that scrumptious salad I had!
Thanks again…See you soon! Sheila