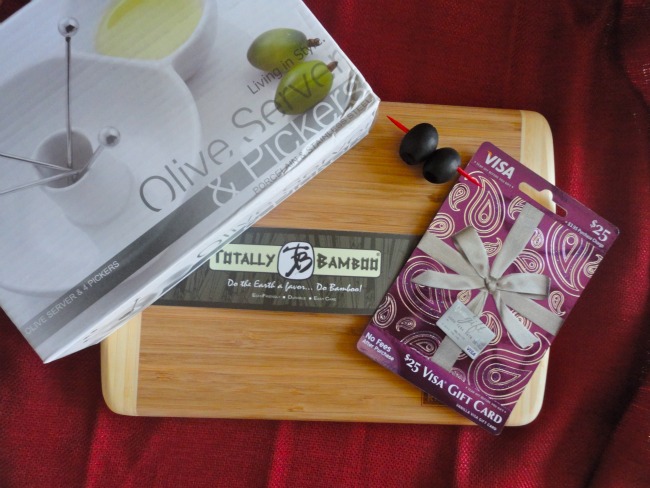 I have never met an olive that I did not like, so when California Olive Growers contacted me to create a holiday entertaining recipe, I said "I'm there!".
California Ripe Olive also sent me a box full of goodies to help me create a new recipe.  Since I am full swing in to the giving spirit I wanted to pass their generosity on to you!  By commenting below you can win a $25 Visa Gift Card, a luverly Bamboo Cutting Board, and an elegant Olive Serving Dish! Everything you need to get your Holiday Entertaining going.
I have a few go to recipes that include ripe olives, but I wanted to come up with something new.  The problem was that every time I opened a can of olives I would eat half of them before I got around to creating a recipe with them.  This was a problem.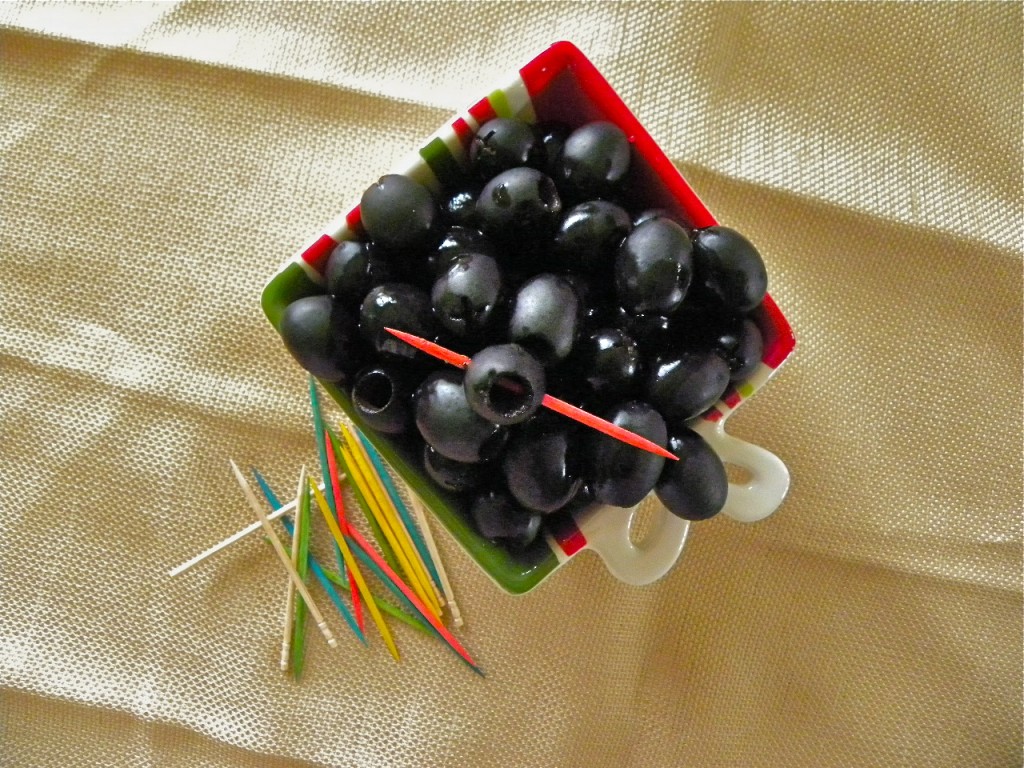 Ripe olives are earthy and sweet, light and crunchy.  From breakfast to dinner, olives are as casual or as elegant as you like, they add color and texture and a delicious flavor to any meal.  REALLY ripe olives are a perfect appetizer on their own. HOW EASY is that.  Open, and drain a can of ripe olives, pop them in a festive dish with some colorful toothpicks, VOILLA!  Add a plate of cheese and crackers and you are party ready people!
If you have more time, not much more….just a little more, and want to really make your guest a beautiful and festive Holiday Appeteaser try my Ripe Olive Appetizer Bites.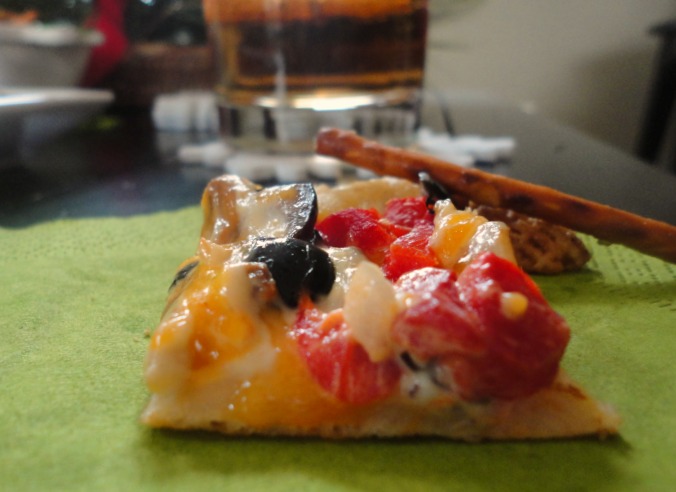 The best thing about these tasty morsels, besides that they are scrumpdilly-iscious, is you can make the Ripe Olive Spread up to three days ahead of time and keep it in the refrigerator,  just before your guest arrive pop your appetizer in the oven for 5 minutes and, Voila your guest will be so impressed!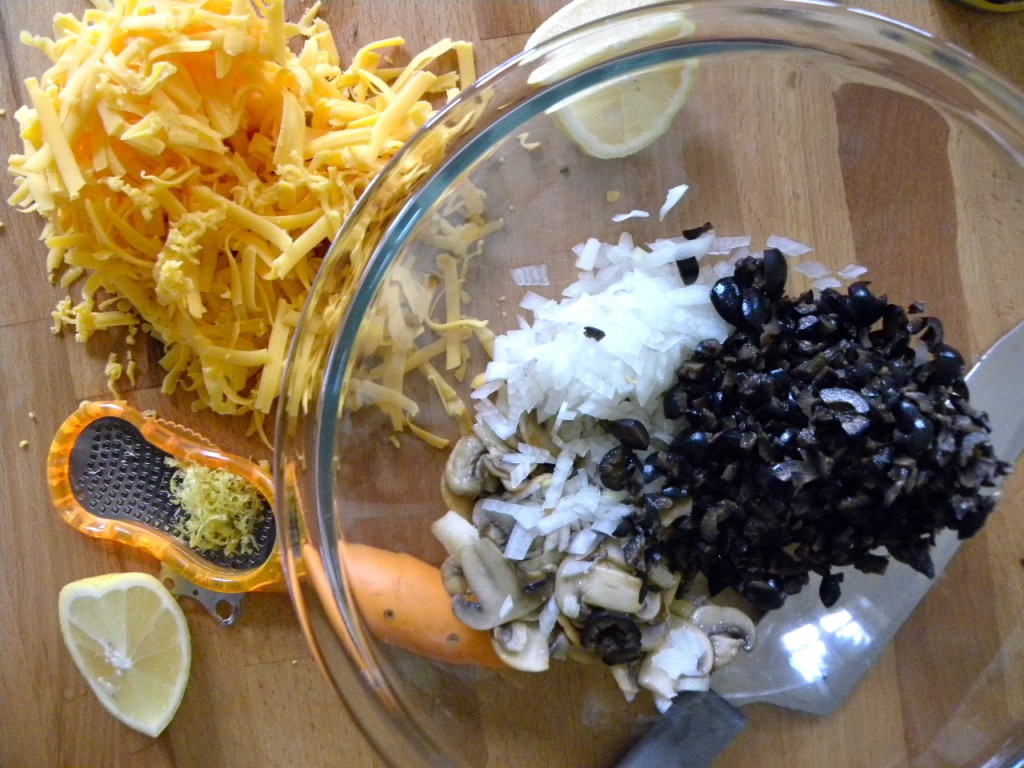 Saute 12 White Button Mushrooms in 1 tablespoon of butter until slightly browned and tender, add them to a dish with 1 can of Ripe Olives drained and chopped, 1/2 cup Onion finely chopped, 1/3 cup Roasted Red Pepper chopped, 1 teaspoon Lemon Zest, 1/4 Lemon juiced, 2 teaspoons Worcestershire Sauce, 1/8 teaspoon Garlic Powder, 1 1/2 cups sharp Cheddar Cheese grated, 1 cup Mayonnaise.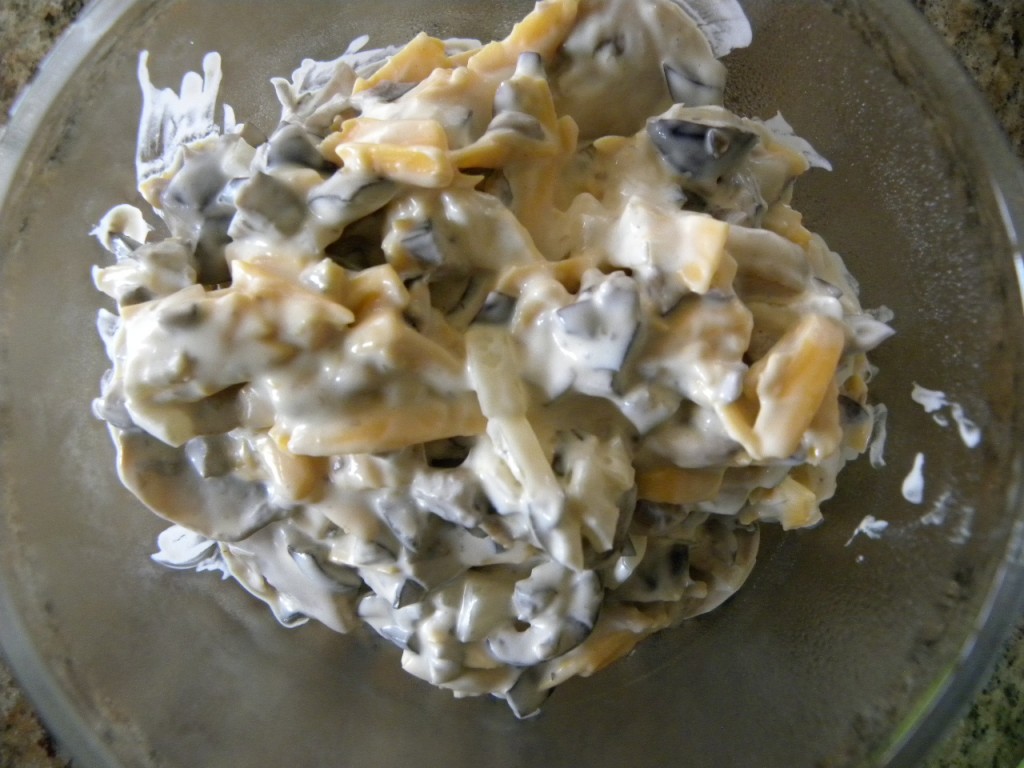 Mix the above ingredients together.  Now you can cover and store in refrigerator until you are ready to use. (Will stay 3 days in refrigerator.)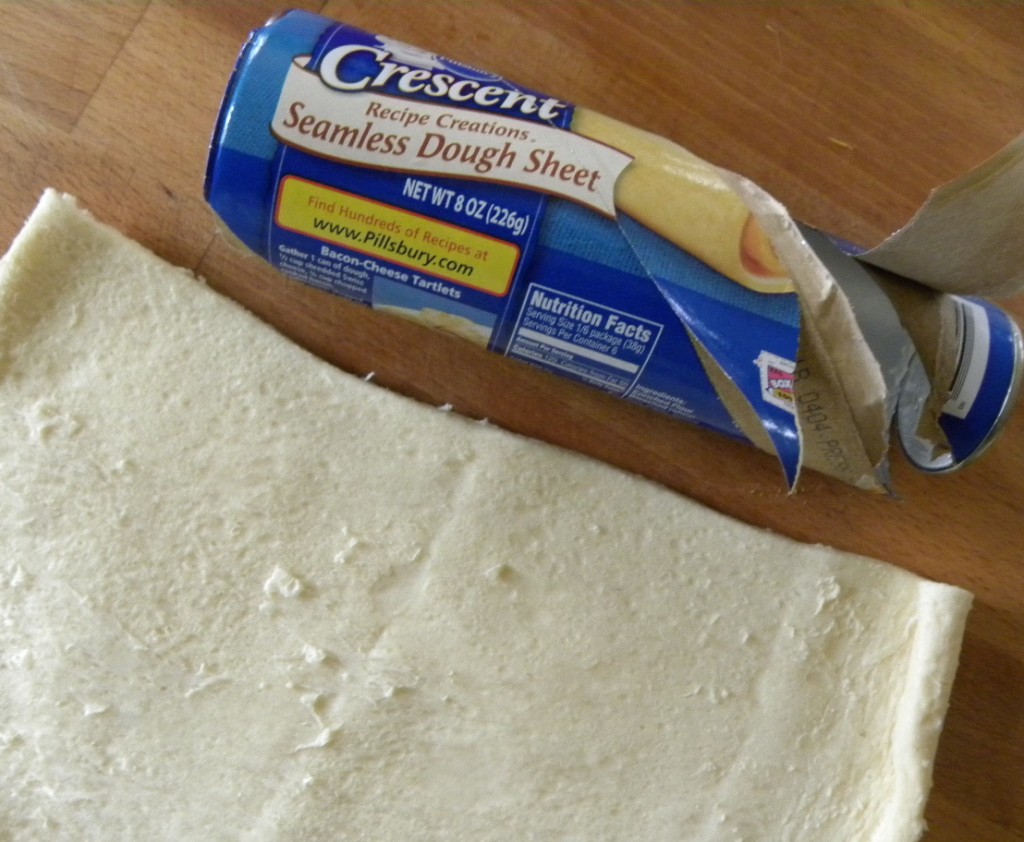 When you're ready roll out 1 package of Crescent Dough on to a lightly greased baking sheet.   Spread 1/2 of the mixture over dough bake in a 375 degree oven for 8 minutes or until browned and bubbly.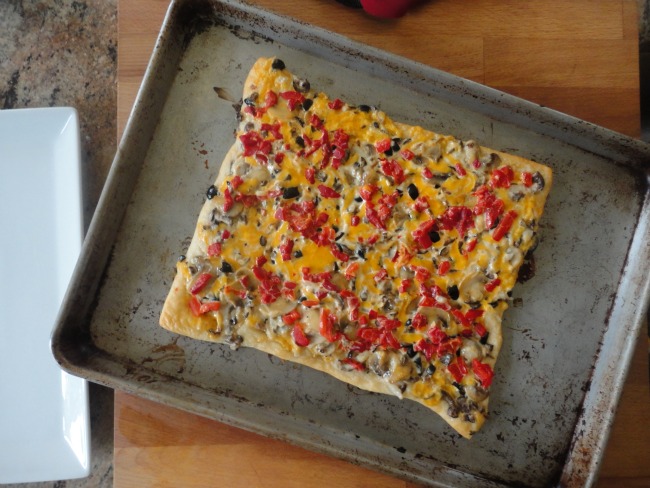 Let cool slightly, and cut into bite sized squares.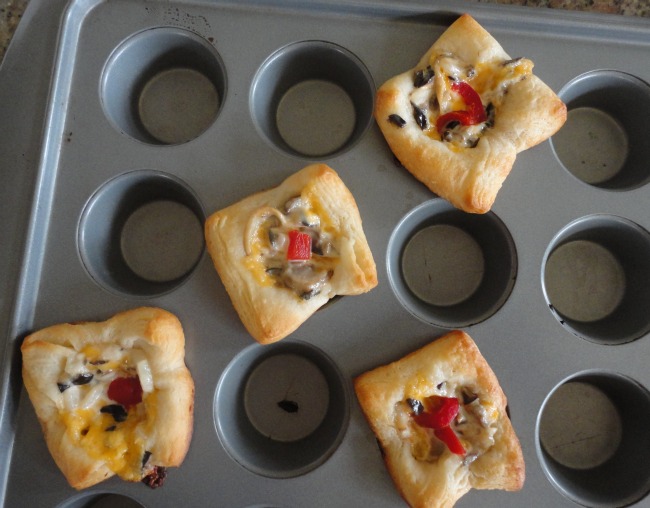 You can also take the crescent dough and cut it into 2 inch squares press them into mini muffin tins and fill with Ripe Olive Spread.  Bake at 375 for 5-8 minutes. (this makes approximately 20 bites)
I didn't try these ideas, but I bet Ripe Olive Spread would also be wonderful on Naan bread,  baked, and cut into squares.  Another idea I had was to simply spread Ripe Olive Spread in a pie plate and bake at 375 until bubbly, then serve with crackers.  Yummage!
[print_this]
Ripe Olive Spread
40-50 pieces
1 can pitted Black Olives, drained and chopped
12 White Button Mushrooms, sliced and sauteed
1 tablespoon Butter, for sautéing
1/2 cup Onion, finely chopped
1/3 cup Roasted Red Pepper, chopped
1 1/2 cups Sharp Cheddar Cheese, shredded
1 teaspoon Lemon Zest
1/4 fresh Lemon, juiced
2 teaspoons Worcestershire Sauce
1/8 teaspoon Garlic Powder
1 cup Mayonnaise
2 package Crescent Rolls Dough Sheets (or regular crescent rolls will work too), or Naan Bread
Preheat oven to 375 degrees
Sautee mushrooms in butter add to bowl. Add all remaining ingredients to bowl fold together. Roll crescent roll dough sheets out on to lightly greased baking sheet, spread 1/2 of the Ripe Olive Spread over dough, bake in a 375 degree oven for 8 minutes or until browned and bubbly. Let cool slightly and cut into bite sized squares.
Alternate ideas for Ripe Olive Spread:
1. Cut crescent dough sheets into 2 inch squares press into mini muffin tins and fill with Ripe Olive Spread. Bake at 375 degrees for 5-8 minutes. (20 bites)
2. Use spread on Naan Bread bake and cut into squares.
3. Spread into a pie plate bake at 375degrees or until bubbly, serve with breads and crackers.
[/print_this]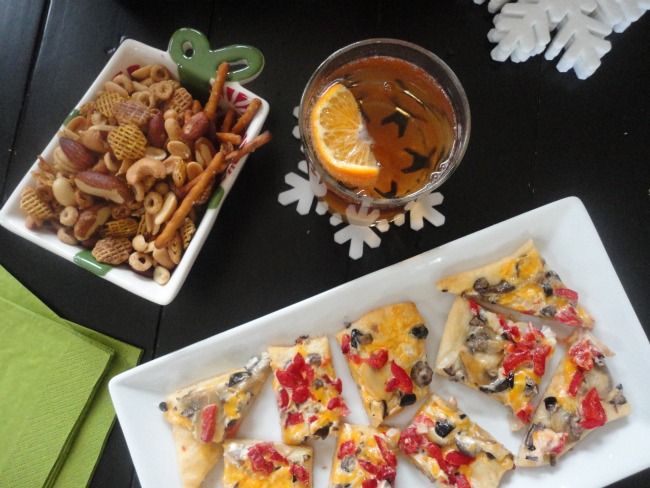 Did you know that California Olive Growers produce more than 95 percent of the black ripe olives grown in the U.S.?  It's true! These growers operate multi-generational family farms from the inland valleys of San Diego to as far north in California as Sacramento County.  I love supporting U.S farmers don't you?!
RULES to Win:
Comment below: Tell me your favorite way to eat olives. Fresh out of the can, sprinkled on a taco, or tucked away in a wonderful pasta dish.
For extra entries do the following, then come on back and leave me a comment letting me know you went the extra mile!
1. "LIKE" California Ripe Olives on Facebook. California Olive Growers is also doing a sweepstakes on their facebook page so you don't want to miss heading over there and liking them!
2.  "LIKE"  Eat 2gather on Facebook.
3.  SHARE this Giveaway on Twitter or Facebook and come back and tell me.
GIVEAWAY deadline will be December 16 at noon. Then I will announce the winner ASAP!
Good Luck and Happy Olive Eating!
Sheila