Recently I have tried a few really delicious recipes that I've found on other bloggers sites.  I thought I had better share them with you…since it's not nice to withhold a good recipe from a good friend now is it?!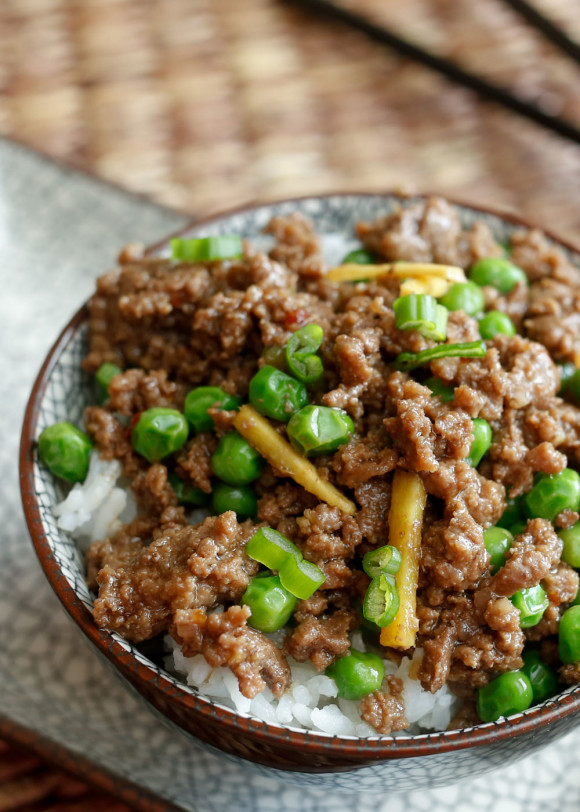 Cheater Korean Beef from Barefeet In The Kitchen is so easy and super flavorful.  From start to finish dinner was on the table in 20 minutes.  I served it over rice and left out the peas because my kids are weirdos and don't like peas.  They will eat edamame, and all sorts of other legumes, but not peas. Now, I on the other hand will eat a whole bag of frozen peas for dinner if I had the opportunity, in fact I did at least once a week in college.  Just do you know  my kiddos will eat roasted broccoli so I served that along side this recipe to get some green in them.  It was so good, my mouth is watering thinking about it! (photo courtesy of Barefeetinthekitchen.com)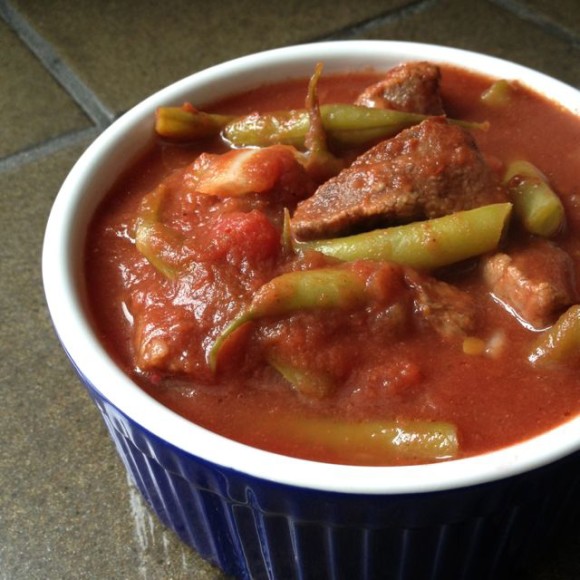 Slow Cooker Lebanese Green Beans and Beef can be found on The Lemon Bowls website.  Liz made it last weekend for our #ChiTownRetreat it was so delicious, even though I was stuffed to the gills from eating all day I went back for seconds.  It's in my crockpot right now, and my house smells amazing!  Don't be afraid of the cinnamon, and don't cut back on it.  After cooking all day the sauce becomes rich and dark and OH so good.  I'm really not sure what I'm serving this with tonight, probably rice.  I ate it on it's own last weekend, and it was perfect!  I think noodles might even work with this dish. (photo courtesy of TheLemonBowl.com)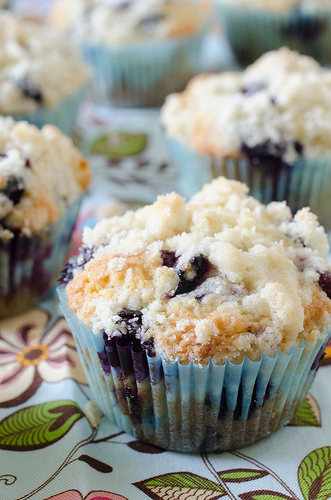 My Favorite Blueberry Muffins are from my friend Nikki's blog.  I have my own blueberry muffin recipe that I always use, but when she told me her recipe had browned butter in it, I just had to give it a try and now these are my GOTO blueberry muffins.  The browned butter just pushes these muffins off the cliff of yumminess!  I've made a double batch twice, hoping to freeze a few for lunches however they never make it to the freezer. (photo courtesy of Seededatthetable.com)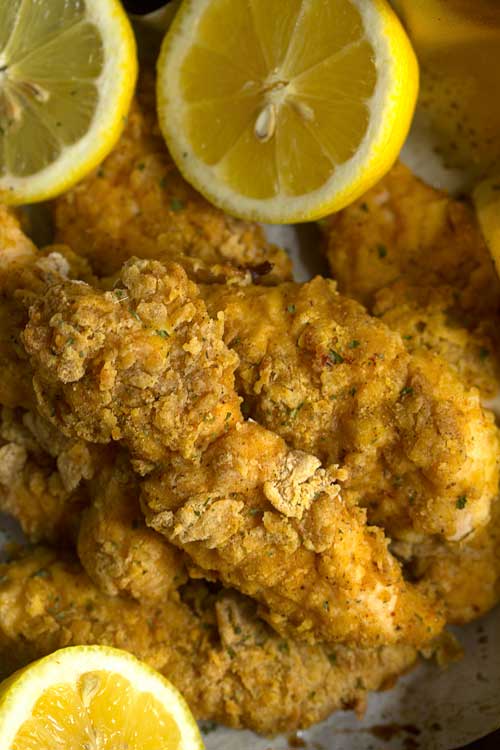 Oven Fried Chicken Tenders can be found on Grandbaby Cakes blog.  These chicken strips are MIND BLOWING!  We love us some fried chicken, but me no love to fry.  Frying is a pain, and by the time I'm done with the process I really don't even want to eat…which is maybe a good thing.  Maybe I should fry our food all day everyday;  I'd be the only women that fried all her families food and was skinny. LOL.  Let's call it the fry your family fat and you get skinny diet.  But seriously people you have to give these a try they are so good, and easy, you're people will think you are the bomb-diggity. (photo courtesy of Grandbaby-Cakes.com)
What really yummy recipes have you found and made lately from a blog?  What's your goto foodblog?  Besides Eat2gather (blush) of course…..
Ok now it's your turn to share!!  GO!
XO, Sheila