Ok I realize it's way past lunch, I sort of got a little behind today….so without further ado the winner is
Sarah Skinner #19 My favorite thing about Christmas is being with my four kids and super cute hubby listening to Christmas music and singing them together, sounding wonderfully off tune and not having a care in the world. This years favorite is All I Want For Christmas Is You by Mariah Carey. And I think our version is much better than the original!

I will contact you shortly!!
Happy New Year!
___________________________________________________________________
Today is my birthday.  Weeee!  I'm 23!! (times 2 LOL)
One of the best things about today is that I get to give away 3, count them, three.  One. Two. Three. Three of the Pioneer Woman Cooks cookbooks!  I asked my girlfrand Ree if she would give me a couple of her cookbooks to giveaway on the celebratory day of my coming forth into this world and she said Shirley you can't be serious (name that movie), I'd love to!
So here I am on my 23rd x 2 birthday giving away a set of three of my favorite books.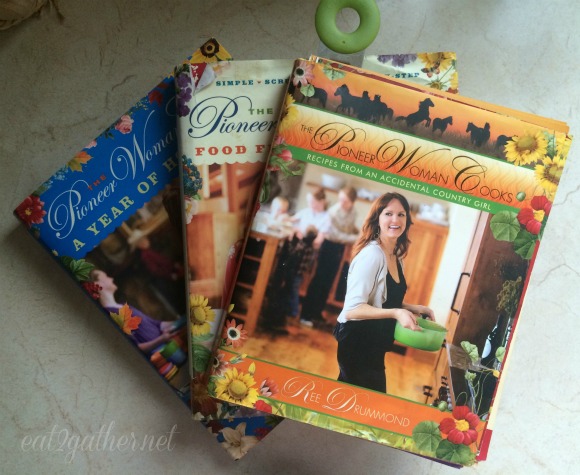 I love these cookbooks, the first one holds a special place in my heart, I have used it so much the pages are falling out.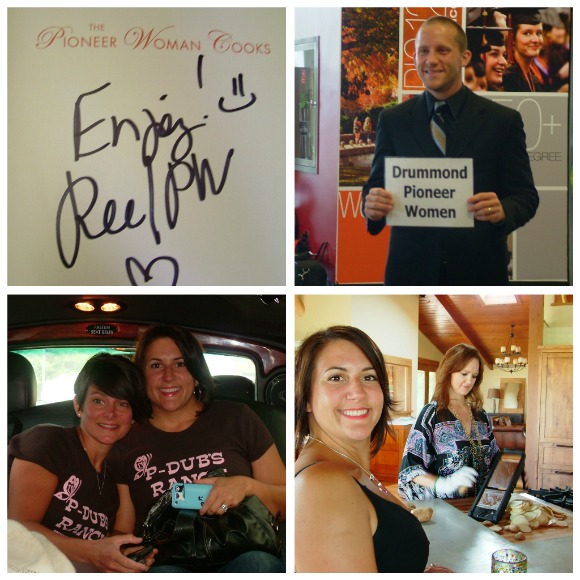 I literally cooked every recipe in PW's first cookbook, and nearly made it through the second.  I blogged about it.  I did like a Julie/Julia thing, and with a super fun odd twist of fate I ended up getting an invite to the ranch, and I got to bring three friends!  I can't believe that was nearly five years ago! (psst that's my seestor and Big D)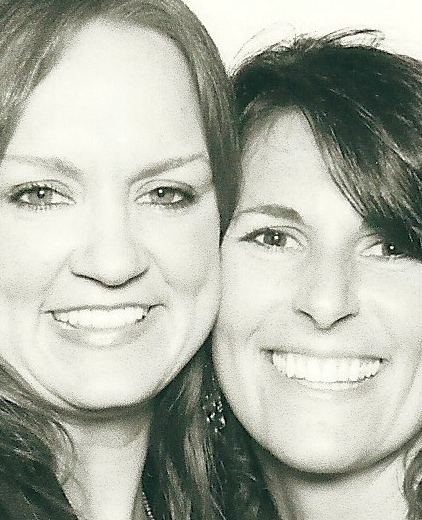 I've had the chance to see Ree a few times since then, she is truly everything  you see on the boobtube and more!  Genuinely sweet, funny, and an amazing hostess and cook! Love her.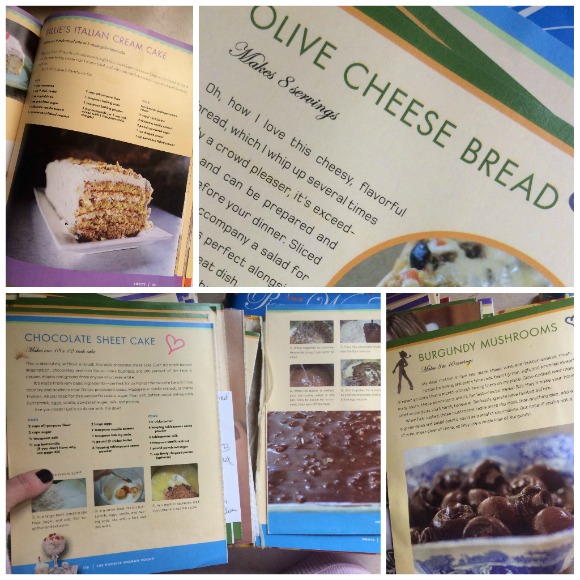 See how the pages are falling out of the book.  I've made these recipes a few times. The Burgundy Mushrooms are beyond amazing, and that olive cheese bread is my all time favorite appetizer!   Billie's Italian Cream Cake is one of my oldest sons favorite desserts.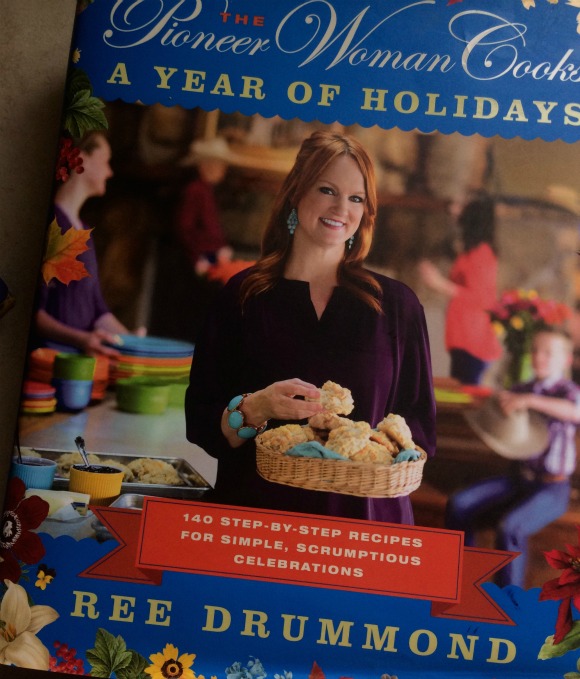 Ree's latest cookbook A Year of Holidays is one of the best gifts ever, it has something for every holiday, every person, every level of cook.  If you still need a last minute gift for that hard to buy for person (or that easy to buy for person, or that person that has everything but they don't have this book), run Forest, run to the store and purchase this cookbook!
Ok enough already!  It's time for you to enter to win this grand P-dub cookbook prize package!
It's Christmas Eve and I know you have a lot to do so I'm going to keep this giveaway open for a few days.
TO ENTER
Enter to win all three of Ree Drummonds cookbooks by answering the following question below:
My favorite thing about the Christmas season is______________!
Giving, receiving, eating prime rib and meatballs at Aunt Maude's house, celebrating Christ's birth, whatever is your favorite let me know in the comment section below.
RULES & REGULATIONS
1. one entry per person
Winner will be announced Saturday sometime around lunch 😉
Merry Christmas! Love love love, Sheila