No Kid Hungry #sharemyplate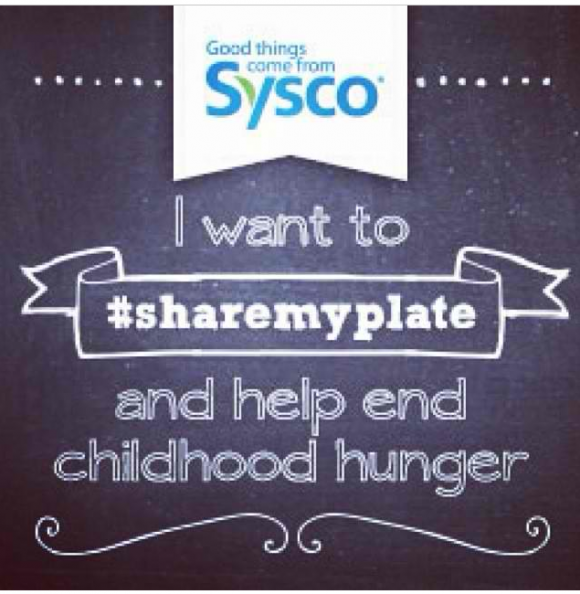 I came across this while thumbing through my Instagram feed yesterday,  I just had to share it with you.  The fact that there are children, within a stones throw of me and my family, that don't spend time around the dinner table with others simply because there's nothing for them to eat is devastating to me!
Sysco Foods is doing something about that! Here's how it works!!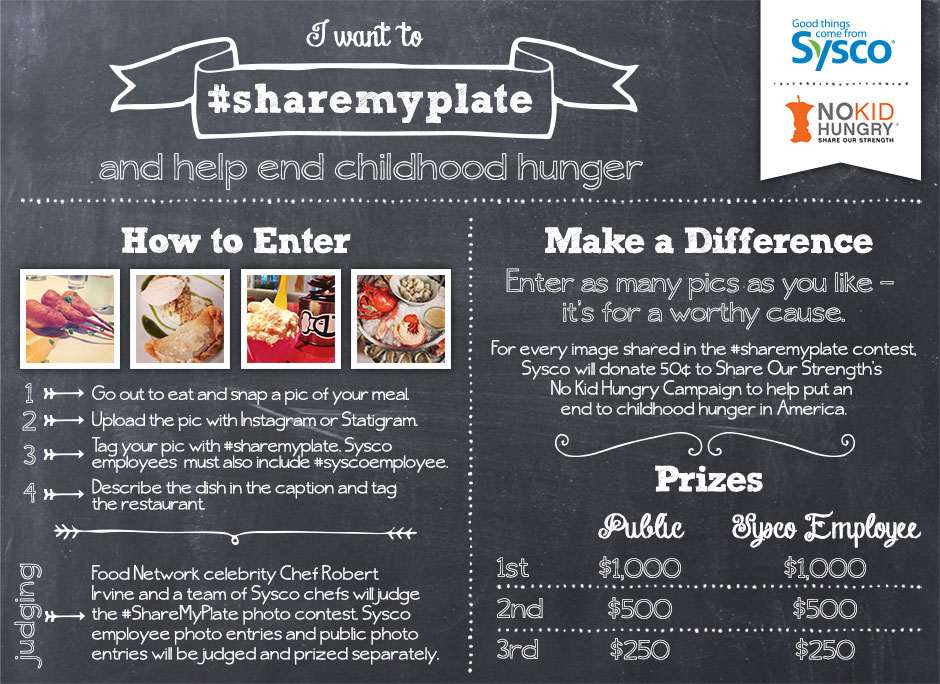 How easy is that?  I know many of you out there are on Instagram sharing your little hearts out!  So how hard would it be to snap a shot of your meal and tag it? (#sharemyplate) NOT hard at all…that's what I'm sayin.  A couple shares a week and you could have fed a child breakfast, lunch, dinner, or all three!
So are you with me? Let's get sharing!
Find out more about No Kid Hungry ~ share our strength HERE.
Follow Sysco Foods on Instagram,  Statigram, Twitter, and Facebook to vote and keep up on the progress.
If you're a blogger I challenge you to share this on your blog too! Heck copy my whole post if you like, whatever it takes to get the word out and money raised!
Thanks! Sheila
Sysco Corporation has no idea who I am.  They did not ask me to promote this campaign.  I just love this cause and would love to see mucho deniro raised for hungry kiddos!