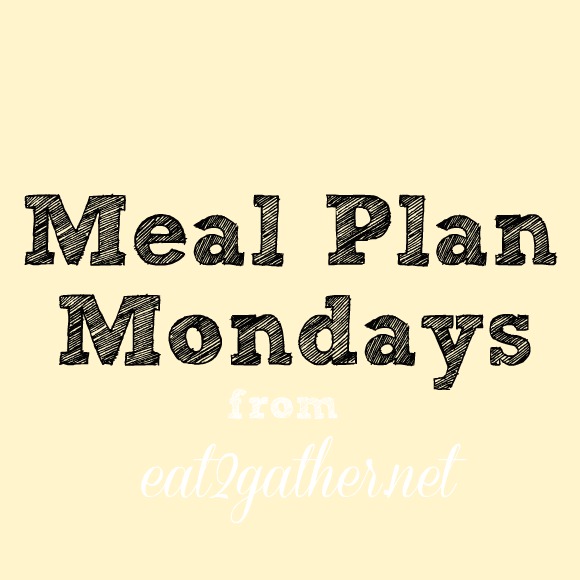 One more week and school starts here in Michigan for public school kiddos.  As sad as I am to see summer go, I'm ready for some normalcy around here, whatever that is!  I have struggled terribly this summer with getting my family around the table.  I'm not going to lie if all 6 of us made it to the table twice a week we were doing exceptional.  That wasn't even our family table, when I say "to the table"  sometimes that was a table at a restaurant, or all sitting together at the beach eating PBJ and potato chips.  My goal this school year is to make 3-4 meals a week for my family.  This is doable.  Right?  Making dinner any more than that would be craziness what with sports and other evening commitments.  Plus, I like to eat out once in a while too man.
If there's one thing I'm not it's  regimented.  I actually wish I was.  Schedules schmedules!  However, the goal of my blog is to help others get around the table together, and share food and fellowship within our communities.  I haven't lost sight of that goal, it's still my passion, however as my families lifestyle changes I need to reevaluate what works to make dinner time happen.
Soooo what's all this is leading up to?
Meal Plan Mondays; in hopes of getting our family back around the dinner table on a regular basis I am starting a new weekly meal plan post.  Monday Meal Plan post giving you three or four easy meals that can be thrown together in less than 30 minutes or made ahead to throw in your slow cooker, freeze,  or make the next day.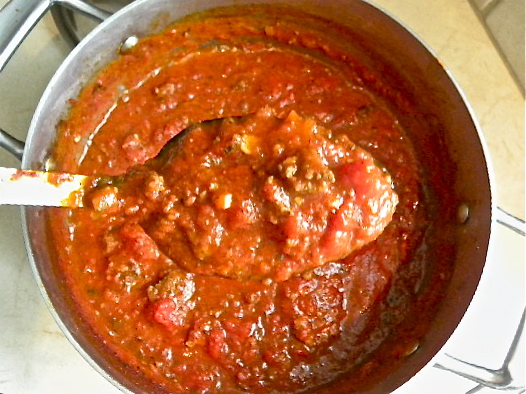 This sauce is so easy and delicious.  Make a double batch and freeze it.  Make it meatless or with ground beef, chicken, or turkey.  Use the leftovers to make Spaghetti Pie (recipe below), or lasagna, or baked ziti.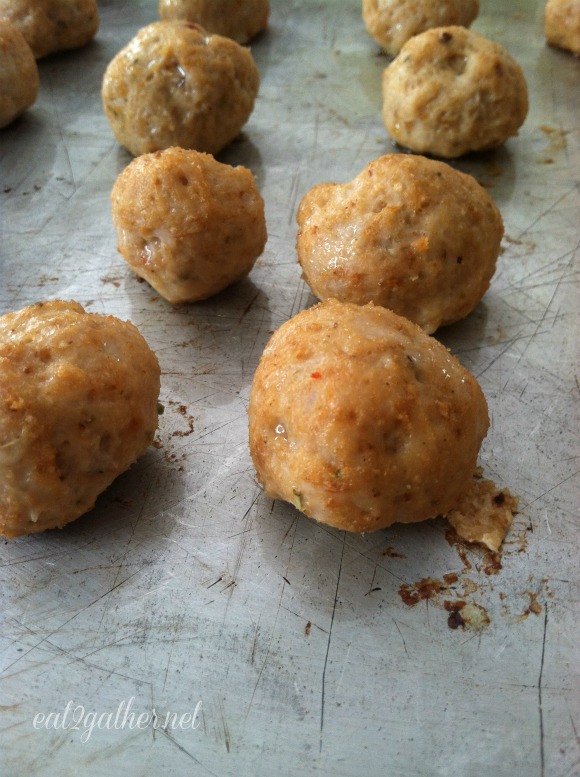 This recipe makes 100 meatballs.  I realize that seems like way too many meatballs, the idea is to make a large batch and then freeze them in zip-loc bags to use as needed.  Use turkey meatballs in soups, spaghetti, for meatball subs.  The possibilities are endless!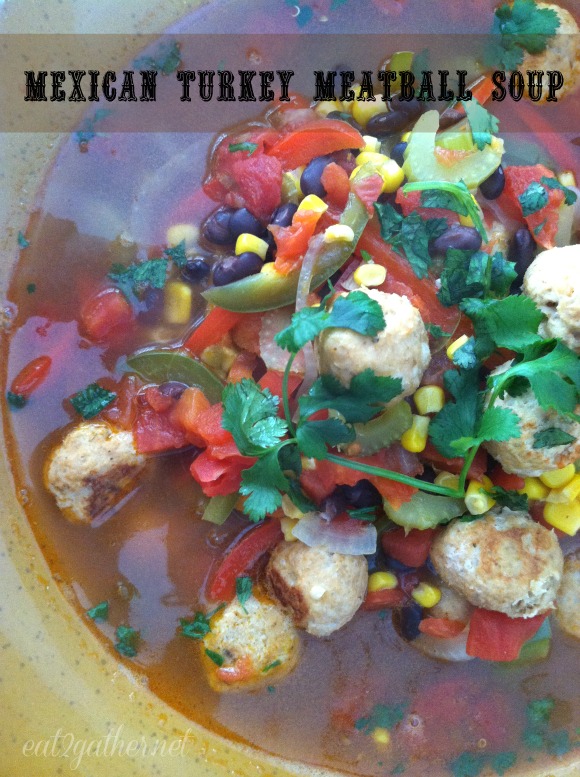 This soup comes together so quickly, sauté a few peppers and onions,  pull your turkey meatballs out of the freezer and Voila!  Dinner is served.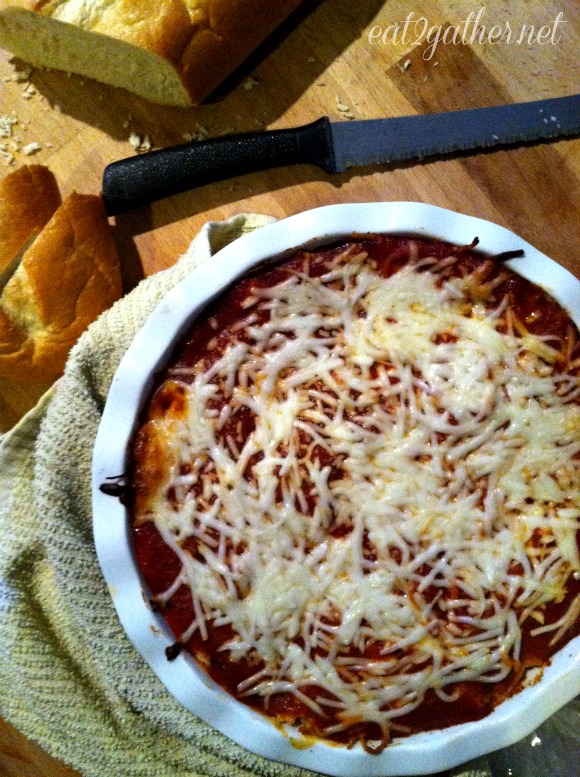 Spaghetti Pie is one of those meals that my kiddos always request.  When I ask them, "what should I make for dinner", spaghetti pie is always one of their suggestions.  You can make it using leftovers, from spaghetti dinner, or I often use canned sauce making this a meatless meal.   Spaghetti pie can be made a day in advance or frozen and eaten up to a month later.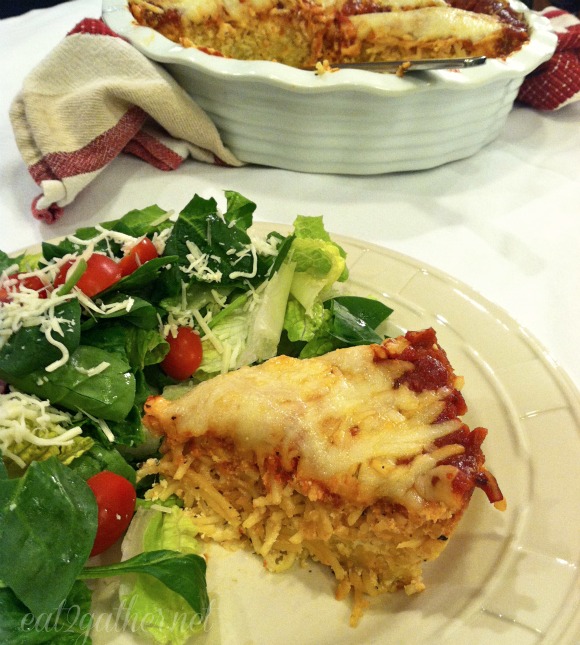 Add a simple salad, or a green vegetable, bread if you must and you'll find your family running to the table for dinner!  Spaghetti pie ranks in the top ten of my families favorite meals!
just a few more things…….
I realize my track record for keeping weekly special posts is not great.  (There's that schedule schmedule thing again.)   I'll admit.  I run out of inspiration, and sometimes I just plain forget….whoopsies.  However this time I'm gonna do my darndest to do a weekly post sharing recipes from Eat2gather and other reliable sources in the foodie blogosphere, in hopes of gathering our families around the table together more frequently!
Do you find that it's easier or harder to get your family around the table together during the school year?
What are some of your families favorite dinner recipes?
Meal Plan:
Spaghetti Sauce
Spaghetti Pie
Turkey Meatballs
Mexican Turkey Meatball Soup
Thanks for stopping by!
Love you guys!
Sheila
P.S. Never miss a thing from Eat2gather!! Sign up to get weekly updates via email HERE.