This easy, throw it together in 15 minute slow cooker meal will for sure become a regular menu item in your meal rotation!
Wooo!  Is it Monday yet?  It has been a busy 10 days with a visit from my Mom last week and 3 extra kiddos staying with us for the weekend; the days have been flying by!  With so much going on if I didn't take a minute to plan out at least a few meals for the week, we would be eating cereal and frozen waffles for dinner every night.  Or worse yet we would be stopping at Jimmy Johns every night.  Which actually I love me some Jimmy's but it can get expensive, and it's never as good as a home cooked meal!
What's keeping you from getting to the table with your family?  Schedules?  Lack of preparation?  Just plain not knowing what to cook!?  I hope the recipes in this post and the previous Meal Plan Mondays have helped you get your family back to the table together!!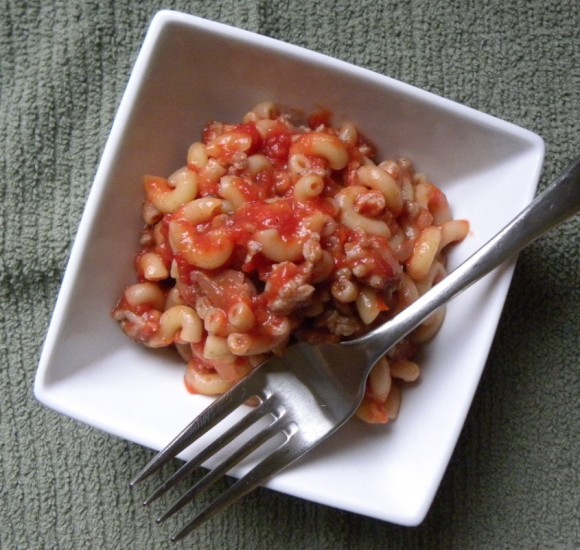 Busy night ahead?  This one pot recipe will save your hiney.  Just a few simple ingredients from your pantry and you've got yourself a tasty comforting meal!  Add a loaf of bread and a simple salad and you can call yourself a rock star!  I hope you give this a try and agree with me how easy and delicous this hearty one pot meal is.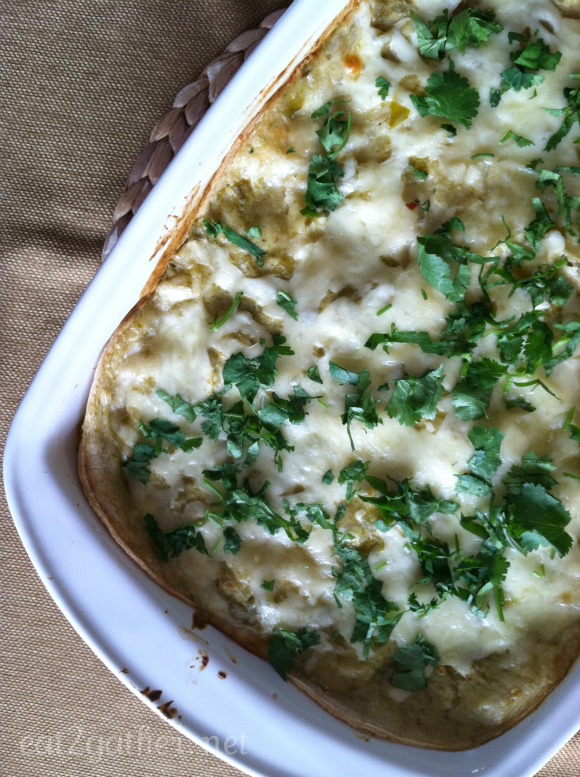 Annettes Enchiladas or Enchiladas Verde
This recipe is shared from Shauna Niequists book Bread & Wine.  I love the ease of layering the corn tortillas to make a lasagna type enchilada.  This recipe is one my family is always excited to see on our table!
More easy recipes from other great bloggers that you should add to your Weekly Meal Plan!
Weeknight Meatloaf Muffin Recipe via Add a Pinch
Oven Baked Meatball Sandwiches from Home Cooking Memories
Chicken Parmesan Meatball Casserole can be found at Buns In My Oven
Have a great week!!
Sheila
P.S. If you haven't done it already please take a minute and sign up for the Eat2gather newsletter then you'll never miss a Meal Plan Monday again!!
PP SS Mwah! Chocolate for President!!
pp sss Is it Friday yet?…oh Whoops Mondays not even over!