We eat so much chicken that when my kiddos were preschoolers if they had a protein on their plate they called it chicken, any and all meat was chicken! We still tease about the night we had grilled steaks for dinner and the kids were making lots of yummy noises and one of them said this is the best chicken I've ever had!  Ha!  We still eat quite a bit of chicken, so I thought I share a few quick and easy favorites!

Thai Chicken Salad is healthy and everyone loves it because they can make it their own when you serve dinner salad bar style.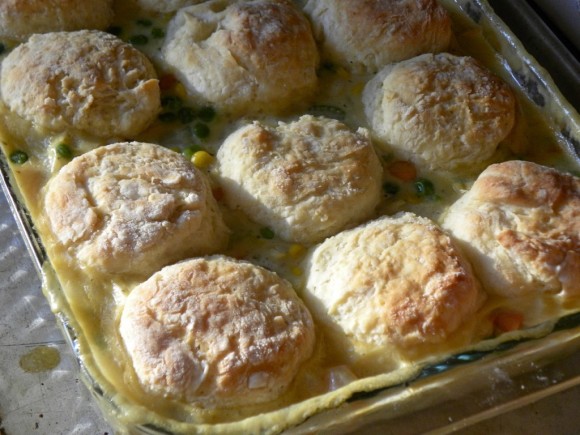 Chicken and Biscuits are pure unadulterated comfort food.
These are all statements I would bet my life on:
Comfort Food = Chicken and Biscuits.
Good ol homemade Biscuits are heaven on earth.
Biscuits are love.
To love well is to make someone biscuits.
Warm biscuits with butter and honey will bring world peace.
You haven't really lived until you've eaten my chicken and biscuits polka dot period.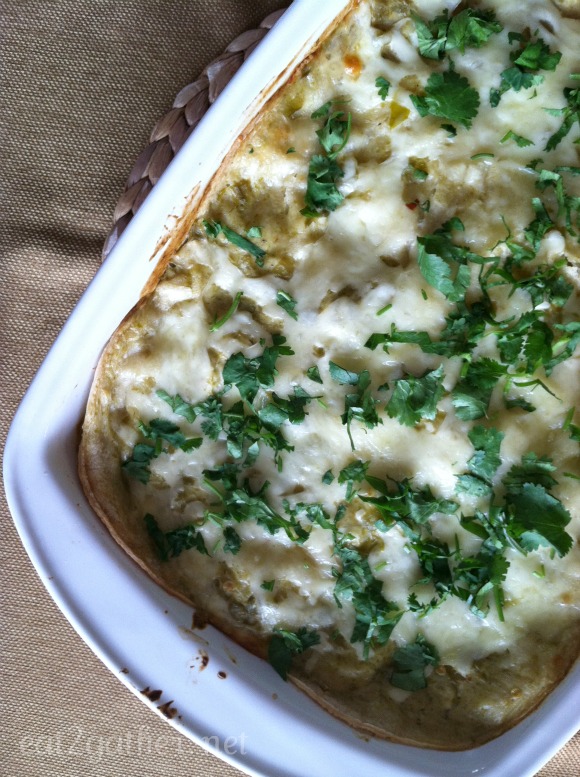 Easy Enchiladas Verde can be found in Shauna Niequists book Bread and Wine, which if you haven't read yet, may I say? YOU NEED TO! She calls it Annettes Enchiladas, because her friend Gertrud makes them…..or is it her friend Annette? Anyway a friend of hers makes them, and they are dinner dilemma perfection. They freeze really well too, so make a double pan and freeze one for another day! Or better yet share a pan of these with a friend. They will forever be indebted to you.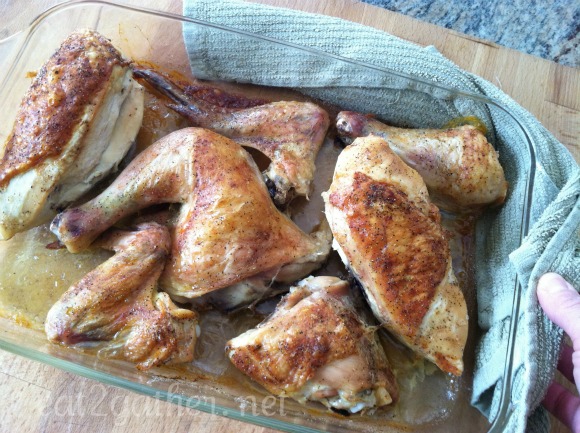 Oven Roasted Chicken is so easy, I was born and raised on this stuff. It's so easy to buy roasted chickens for a reasonable price these days, but I'm telling you if you roast a chicken yourself it's so easy and it makes your house smell aMAYzin'!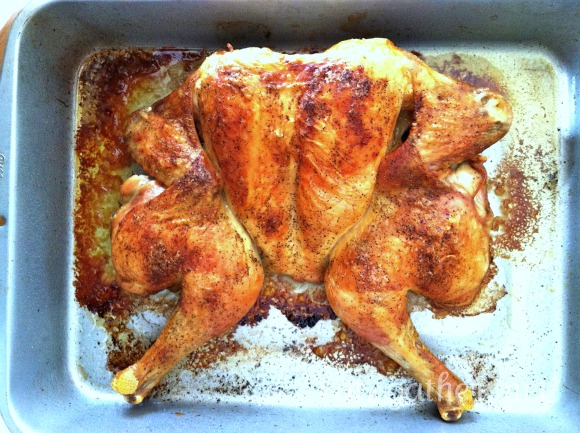 You don't even need to cut up your roasting chicken, you can cook it whole or just cut it down the middle in the back and lay it flat like so for a whole flat roasted chicken.
More lovely chicken recipes from the WWW to add to your Meal Plan Monday list:
This Chicken Florentine from Oh Sweet Basil looks amazing!
One Pot Paprika Chicken Thighs can be found at The Reluctant Entertainer.
Crock Pot Pineapple Chicken from A Few Shortcuts
Have you got your winter gear out?  I hear it's suppose to get down into the 20's here in the North by the end of the week!  Yikes!  Hey here's a great fact I learned this week, that when you're cold you burn more calories!!  Yipee Yahoo Yeehaw I'm gonna be skinny as a twig by April ;D !
Happy Monday! Sheila