I've been keeping a secret from you…
I'm sorry.
Very, very sorry….I've meant to share it with you for sometime, but life gets busy……
The secret is….are you on the edge of your seat?  Well, as if the title of the post didn't give it away already it's WHEAT GERM!
Kretschmer wheat germ.  I use it in everything.  It's aways in my refrigerator.  Yes once you open it needs to be refrigerated to keep it fresh.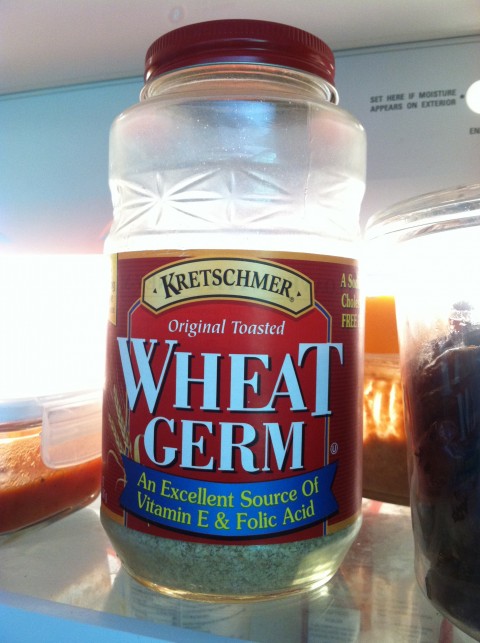 Are you wondering why  I use wheat germ in everything and what is the everything I use it in?
Why because wheat germ is full of vitamins and minerals, Vitamin E, Folic Acid, Magnesium, thiamine, Phosphorus, Zinc, and last but not least wheat germ is also a fiber-rich source of high-quality non-animal protein and contains heart-healthy polyunsaturated fat. Extra bonus: There's no sodium!
For more about what Wheat Germ is and the nutritional value of it check out the Kreschmer website. 
Where can you find Kretschmer wheat germ?  At my grocery store it's in the aisle with the cereal, near the oatmeal and stuff. I started using wheat germ when my kiddos where toddlers as a way to get more vitamins and mineral in them when it seems as though they were eating nothing at all.  I sprinkled it and put it in everything, and I still do!
Here are some of the recipes that I add Wheat Germ to on a regular basis: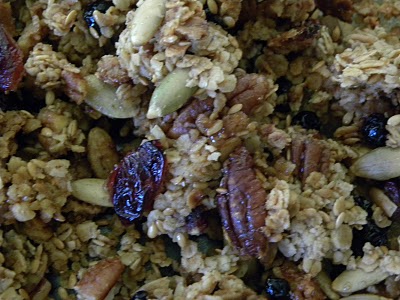 Homemade Granola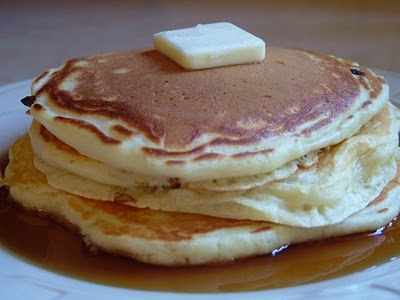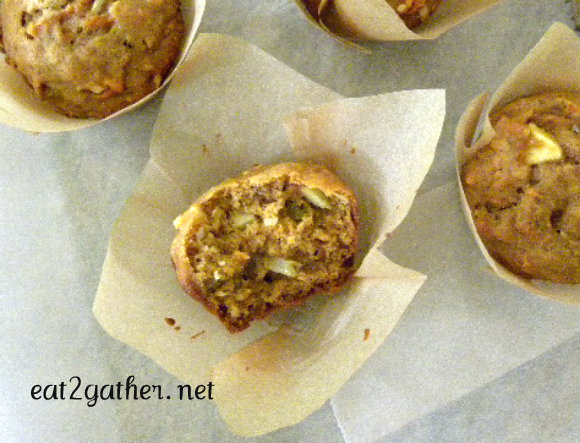 Morning Glory Muffins or any muffins for that matter, I often add 2-3 tablespoons of Kretschmer Wheat Germ to the batter of all my muffin recipes!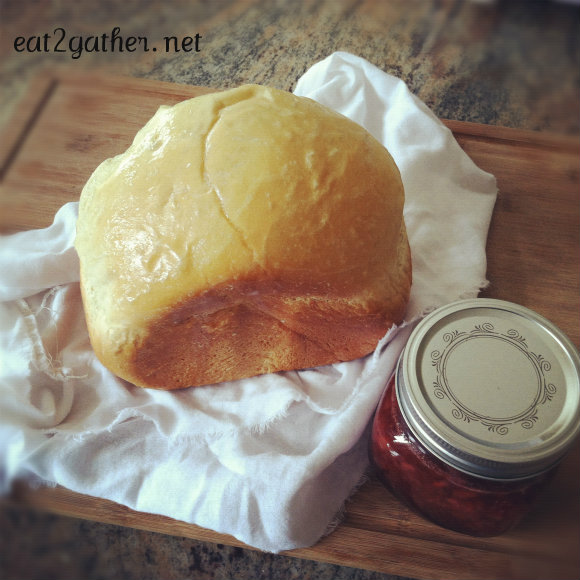 Honey White Bread wheat germ can also be added to any bread recipe of pizza dough, just toss in a few tablespoons and you have just added nutrition and a beautiful nutty flavor.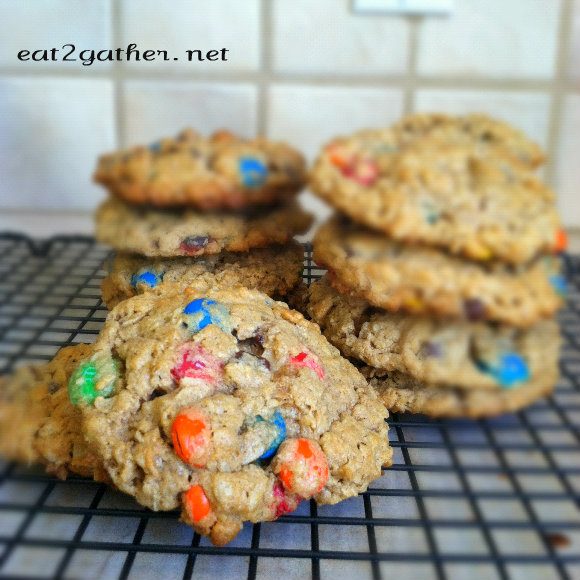 Monster Cookies I nearly always add wheat germ to my monster cookies, my kids love these cookies and they have no idea how good they are for them, despite the m&m's 😉
I have to confess the reason that I haven't added wheat germ to my recipe ingredient list is because it's really so random how I throw it in, if I have it I toss some in, if I don't well then duh obviously I don't, but I rarely measure I just scoop some in, or sprinkle some on.  I add it to my oatmeal, in smoothies and malted's, meatloaf, meatballs, any baked good, I love adding it to crumble topping for fruit crisp or cobbler.
So there you have it my secret is out….and now it's your's to run with!
Kretschmer sent me a couple of coupons to use for myself and to share if I like a while back, with no obligation whatsoever, this post is 100% my own, I was not obligated in any way to write about my secret addiction of adding wheat germ to everything.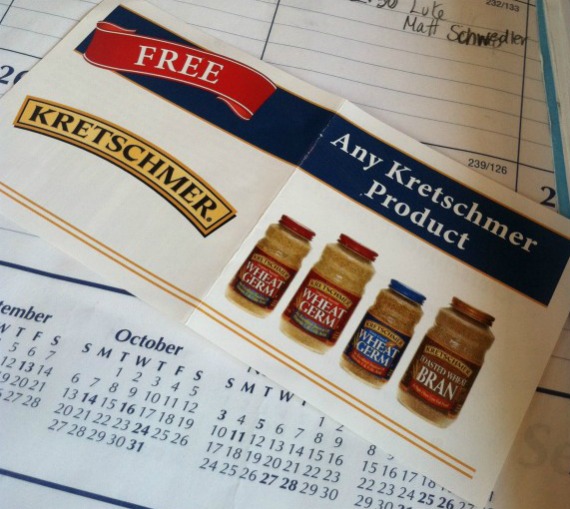 So here's the deal I will be picking one person from the comments and sending them a coupon for a free jar of Kretschmer Product!  I know I bet you can hardly believe it!
Kretschmer also makes Honey Crunch Wheat Germ and Toasted Wheat Bran! All delicious and nutritious products!
Enter to WIN by:
1. Leave a comment below answering the following question…
What would you scoop Kretschmer Wheat Germ into?
2. Like Kretschmers Facebook page and follow their Twitter to receive new recipes and nutritional information…leave another comment to let me know you did!
3. And hey if you haven't like my Facebook, or followed my Twitter you best be doing that…let me know you did or already are leave me another comment letting me know you follow my social media for another chance to receive a coupon for a free jar of Kretschmer product!
Rules: Please only comment according to the three ways listed above.  I will announce who won a week from today Monday July 15!
Have a Great Monday 😉