Something very exciting is happening in my town this week. A new Cabela's is opening and John McLemore from Masterbuilt is going to be there for the Grand Opening festivities!!
John McLemore will be a special guest at 

Cabela's

 Grand Opening in Grandville, Mi!


He will be preparing delicious smoked recipes from his latest cookbook,




Dadgum That's Good, Too!

 and serving samples at 11 a.m. and 5 p.m.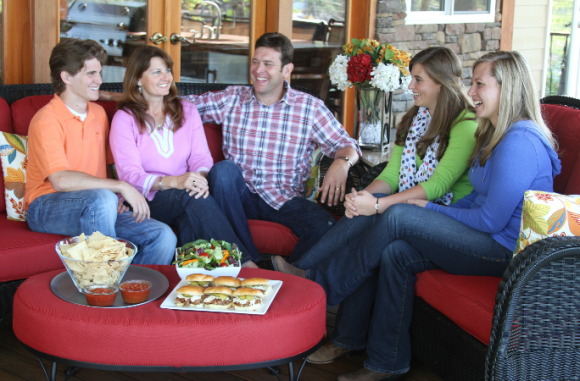 John McLemore, enjoying family time, with his wife Tonya and their three children.
Masterbuilt has been in the business of building products that bring family and friends together for over 40 years!  So it's no wonder when Masterbuilt contacted me to see if I would help get the word out that John was going to be in town I said sign me up!!  ( I actually shared an elevator with John last June in Seattle.  I'm sure he doesn't remember me but I think he might remember the "Allstate Guy" Dennis Haysbert.   Dennis got off the elevator and I got on! Just a little bit of information for you to take in one ear and throw out the other! : ) )
Masterbuilt started in Dawson McLemore's backyard back in 1973 with Masterbuilts first propane fish cooker.  Today, Masterbuilt is well-known for the quality of their electric smokers, fryers, and grills as well as automotive accessories.  From the Butterball Indoor Electric Turkey Fryer to their Masterbuilt Electric Smokehouses to their Hitch Haul Brand of Cargo carriers, all of their products help bring families and communities together around the table!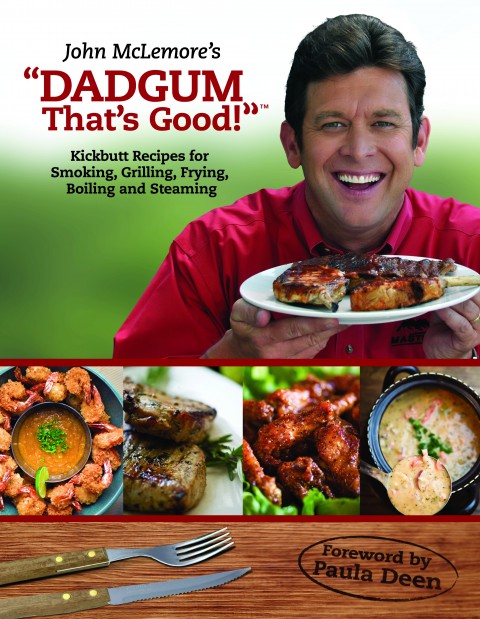 So who is John McLemore?  John is the owner and President/CEO of Masterbuilt Manufacturing, Inc.  John began helping his father with the family business at the ripe old age of 8.  When he was 19, John and his brother Don became part-owners in the business with their father.  In 1998  John and Don became co-owners of Masterbuilt.  Since then, the brand has gone worldwide!  They have established a reputation as innovators in the cooking products industry.  In 2012 Don retired and John became sole owner of Masterbuilt Inc. You may have caught  John and Don in an episode of the  CMT  reality show BigFood, which aired back in January.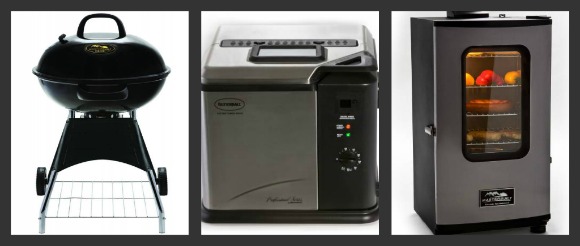 John has traveled the world over and  learned many lessons about life, and food, along the way.  Everywhere he goes he gets requests for recipes, tips and secrets for his meals.  Always a solution maker, John knew it was time to share his family story and recipes in a cookbook.  Johns first cookbook Dadgum That's Good!  is a bestseller, and the sequel Dadgum That's Good too! released in the Fall of 2012 offers 135 smoked, grilled and fried recipes, and it's forwarded by the Queen of the South herself Paula Deen!  (I love that woman!)
If you live in the West Michigan area I hope you have the chance to pop in to the new Cabela's in Grandville this Thursday, March 21 around the times of 11am and 5pm to get a taste of what Masterbuilt is all about.  I will be heading there to meet John (again, see if he remembers me!) around  11 o'clock, I hope I see you there!
So on top of John cooking up some tasty food in my town on Thursday he has given me a copy of  both of his cookbooks to GIVEAWAY!
So go ahead enter to win!!  It's so dadgum easy!!
Giveaway Rules and regulations:
1. Enter to win by leaving me a commenting answering the following question.
Which Masterbuilt product is on your wish list? Fryer. Grill.
Smoker.  Check out all the Masterbuilt products HERE.
2. For extra entries to win John McLemore's cookbooks. Like the Masterbuilt Facebook page, come back here and leave me a comment letting me know you did.
3.** Extra bonus** If you have not like Eat2gather's facebook page do so now and you can also Tweet this giveaway for another opportunity to win, just remember to tag @E2gather and @JohnMcLemore  in your Tweet! Let me know in the comments that you did!
Deadline: Enter to win by Thursday at 1pm EST.   2 Winners will be announced Thursday afternoon!
Hoping to see you at Cabela's on Thursday!
Good Luck! Sheila