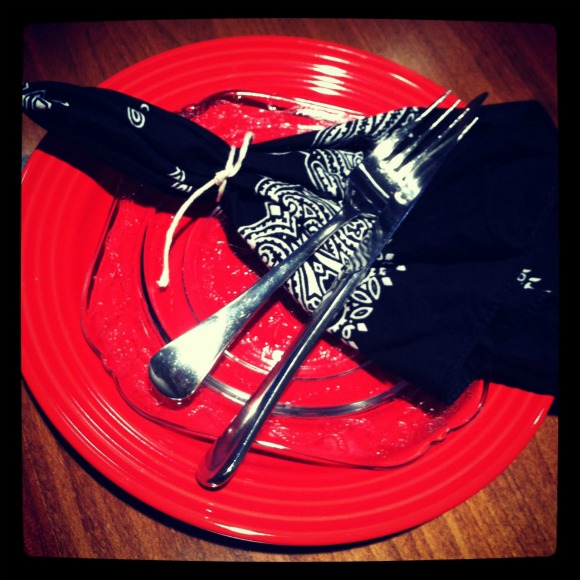 I'm here to confess that I nearly did it, but not quite. So I guess I failed.  Miserably. I need some closure.  I couldn't just swipe Cooking through Ree's Frontier under the rug and hope no one noticed that I never finished.
chirp chirp...you would have noticed I didn't finish right?
Heck I promised I'd GIVEAWAY a couple more of Ree's The Pioneer Woman Cooks cookbooks.  I'm a girl of my word!   Actually Ree said she would give me books to giveaway….so thanks P-dub-ditty!   Well I did stick to wearing my stretchy pants as often as possible does that count?
Here are a few of the latest recipes I've tried from Ree's scrumpdillyicious cookbook!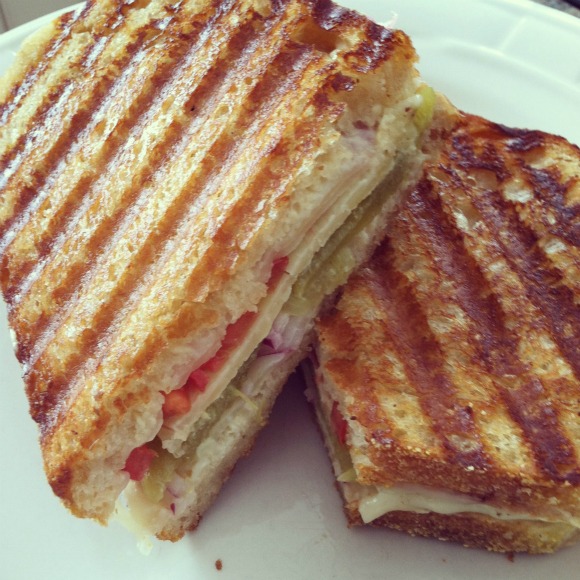 The Best Grilled Cheese Ever!  Seriously that's what it's called and that is exactly what it is!  I made these for the kiddos lunch on a snow day.  My oldest daughter thought she died and went to heaven.  She's a sandwich girl that one!  I agreed with her they were pretty darn good.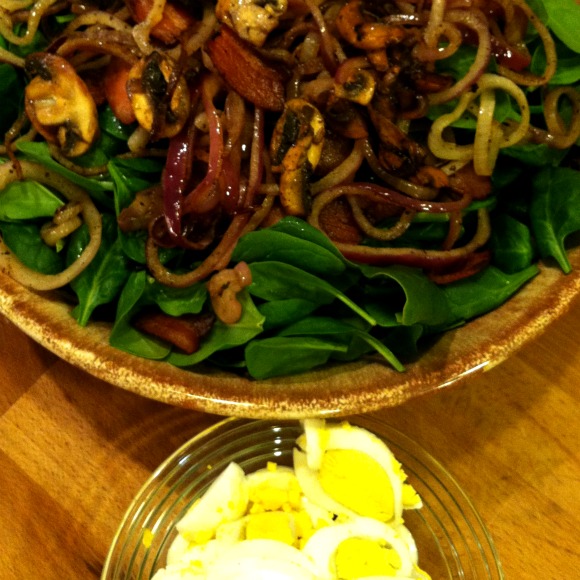 The Perfect Spinach Salad.  Yup that's it!  Its full of crunchy spinach, loads of bacon, caramelized onions, eggs, and topped off with a beautiful balsamic dressing.  I could eat this salad every day!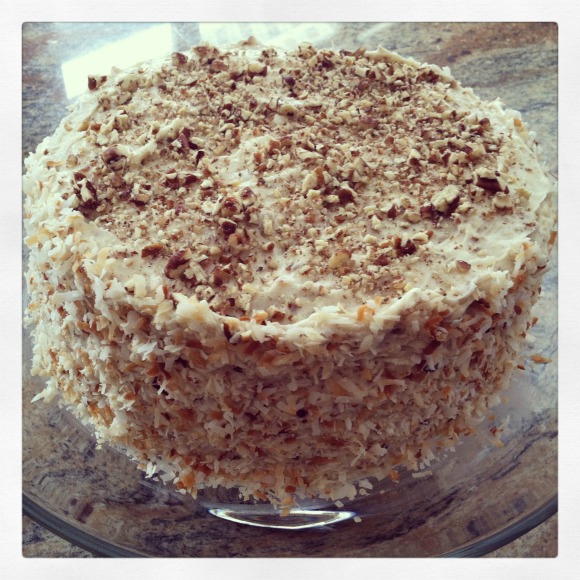 My oldest son has declared Billie's Italian Cream Cake  his favorite cake.  The funny thing is I would have never ever in a million years guessed that he would love this cake so much.  My wittle boy is growing up….snerk snort sob.  (all 6'4″ of him!)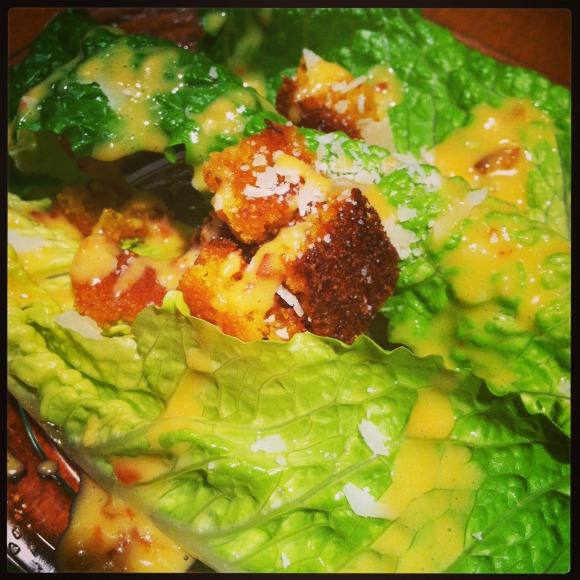 OK I said I could eat the Perfect Spinach Salad everyday…well I forgot about Ree's Spicy Caesar Salad! 
With homemade Cornbread Croutons!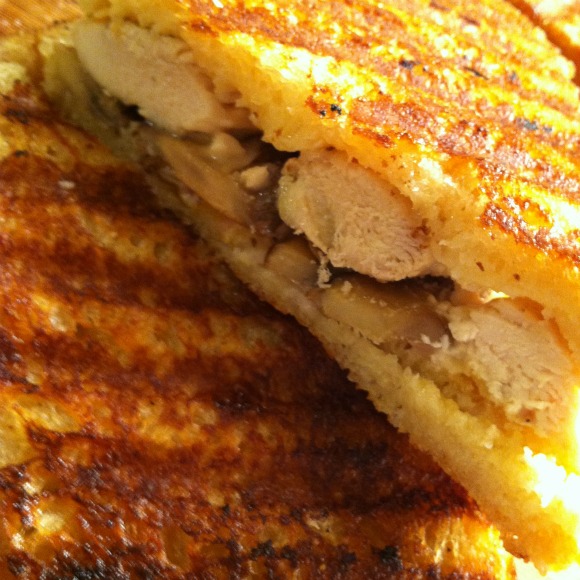 My daughter was in heaven once more with this Chicken Apricot Panini..the men in the house turned up there snouts when they heard there were apricots involved, but when they tasted they agreed. Thumbs up!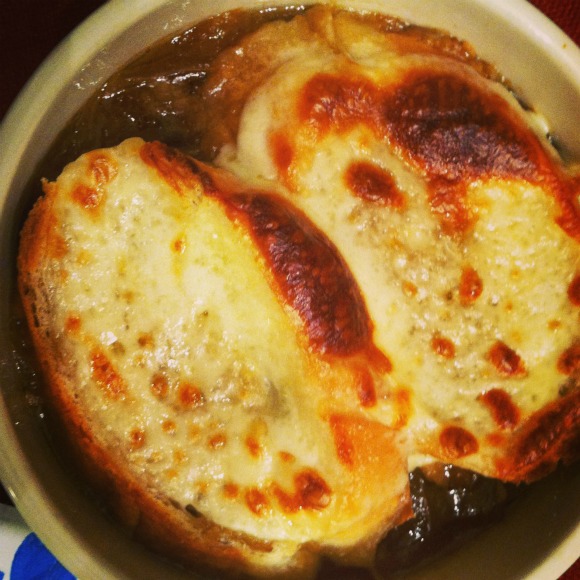 I had never made French Onion Soup.  It's one of those foods I love, but only ever order from restaurants.  It's really quite simple, and very comforting on a freezing cold winter night.  Everyone ate it with their Chicken Apricot  Panini…not sure if the pairing was right, but it sure tasted like it!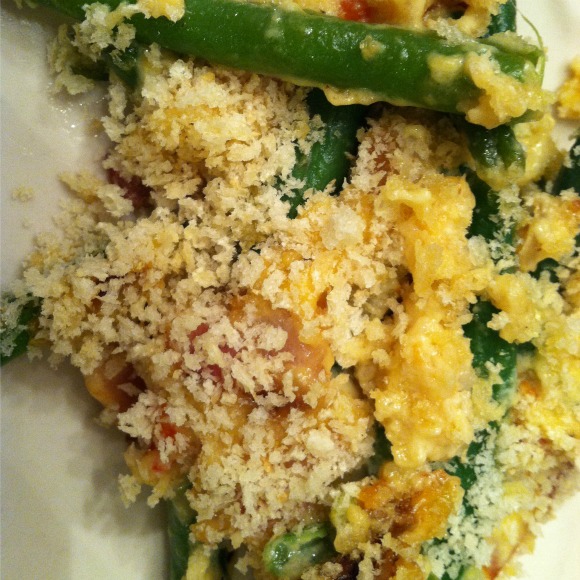 If you know me, you know I love Green Bean Casserole.  The one I make is quite different than Ree's, but I love them both the same.  They are both delicious in there own right!  I can eat this stuff cold standing at the fridge for breakfast!  Please don't judge me.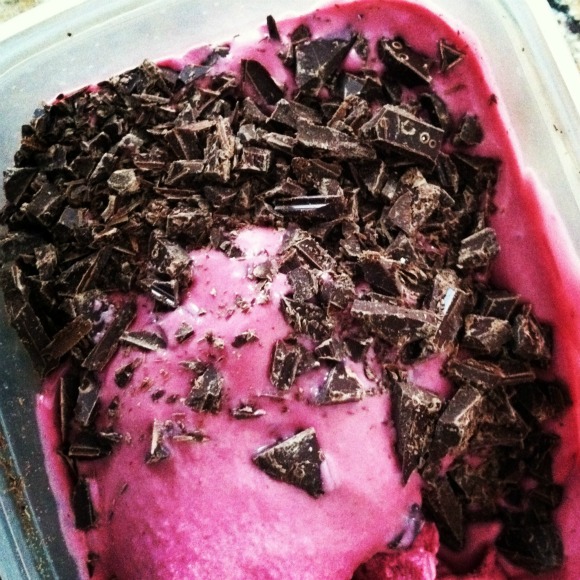 And now my favorite recipe from the whole dadgum book….it was hard to pick because I have many favorites, but if I had to choose it would be this one. Blackberry Chip Ice Cream.  There are no words.
Here is what I've yet to make:
Cowgirl Quiche
Breakfast Bread Pudding
Chipotle Steak Salad
Spicy Panini
Gazpacho
Swiss Mushroom Sliders
Meatball Sliders
Steak House Pizza
Osso Buco
Panfried Kale
Panfried Spinach
Corn Casserole
Strawberry Shortcake
Peach Basil Topping
I'm sure that I will eventually make each and every last one of these recipes.   If I don't it will gnaw at the back of my noggin!  I'm a finisher…usually I finish last, but I finish. ; )
Cooking my way through both of Ree's cookbooks has been sublime. Definitely felt like I was cooking with a friend each step of the way. There wasn't a recipe I didn't love.  Many I have made several times. Maybe this can count for me not making it through the book by my deadline! It's Ree's fault she distracted me with such scrumptious recipes I needed to make them not once but twice and thrice and frice times! Leaving no time for me to make all the recipes!
________________________________________________________________________________________________________________
**So here's the deal!  Answer this question in the comments below to WIN A COPY of The Pioneer Woman Cooks ~ Food from my Frontier!
If you had to choose between butter and bacon which would you choose?
(Neither does not count you have to choose one I've got a spatula to your head!)
Rules: 
~Leave your answer in the comments for a chance to win.
~Only one entry per person please.
~You have until Saturday night at midnight to enter. (March 30 midnight EST)  I will announce the winners on Sunday…it will be like getting a copy of Ree's book in your Easter basket!!!!
~of course feel free to tweet and share on facebook…but this will not earn you extra entries.  Just do it because it's nice to share ; )
Yours Truly, Sheila
PS…did you know The Pioneer Woman is working on another cookbook?
PPSS…no I'm not going to cook through it.  My stretchy pants can't take the pressure!
pppssst…When Ree's third cookbook comes out I'm sure I will have to have one for my self and several to share!
PPPsssTah! …If you don't follow my TWITTER or FACEBOOK yet you should.  It's a great way to keep up to date on what's happing here at Eat 2 gather.  You don't have facebook or twitter, NO WORRIES subscribe to my feed and you will get all of my post via email!!!