Cooking through Ree's Frontier Finale Winners!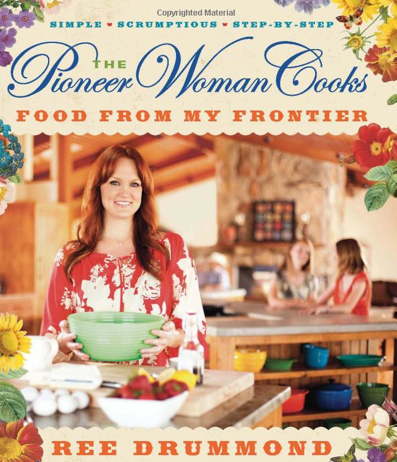 Easter Greetings!  I pray that you are enjoying your day with family and friends, breaking bread together around the table, and making memories!  I am so excited to announce the winners of Ree Drummonds second cookbook Food From My Frontier!!  I asked Ree if she would give me a book or two (or three) to giveaway as a way to celebrate my nearly cooking through her whole book (Hey I made it through the first one!!)  She's so sweet she said "yes my Dear!".  So thank you Ree, you da best!
The winners were picked using Random.org and they are………….
BUTTER!  Oh oops you thought I was going to tell you the winners of the cookbooks ; ) OK here they are!
72 Jennifer ~ butter
45 Kristi M ~ butter
14 Colleen Gorman ~ BACON
Even with the winners butter still won!
Congratulations!  Shoot me a quick email giving me your full name and mailing address and we will get your cookbooks sent out to you before you can finish your buttered bacon or your baconed butter, pick your poison!
I did count the votes for the bacon butter debate.  I knew this was a hard question for myself, but I did not anticipate the anxiety I would turn up within you all!   It was truly a neck and neck race, the baking factor  was the key for many of your decisions and yes I feel your pain, I honestly think I would pick butter also if someone where torturing me with a spatula.
The final tally was…and you can correct me if I'm wrong (because I counted this late last night after 2 days on the road and a late night brewsky)
Butter 44
Bacon 32
Thank you all so much! xoxo, Sheila