Chili Cook-Off Wieners er um Winners & a recap
Thank You all so much for making Eat2gathers first Chili Cook-Off a success!  
So now without further ado!
The Winners er um wieners 😉 of the 1st ever Eat2gather Chili Cook-Off!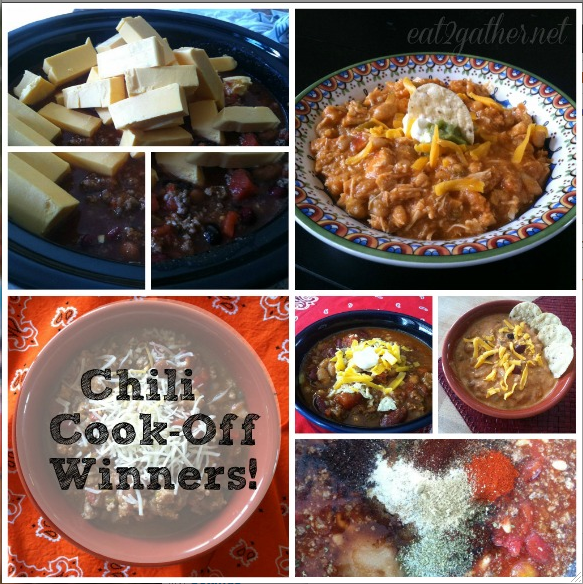 Grand Prize Winner ~ Hamilton Beach Set & Forget 5 quart Slow Cooker, the official Eat2gather Cook-Off Apron, and a ladle from OXO is….
Drum roll please…..
The Grand Prize winner is
10. Shannon ~ My husband makes the BEST chili! We had a chili cook-off this fall for our family reunion and my husband won.
Woot woot!  I love hearing all your stories!  Well Shannon your husband won, now you won too!! Yeah you!

The five winners of the Wendy's $10 gift cards are…..in the order they were chosen by random.org.
10. Sylvia
23. Manda
19. Cindy
1. Earlene
21. Natalie
We had some pranksters and some non-pranksters.  I'm sorry I love myself a good prank, I hope this does not offend or shed a poor light on my character, but I got a few belly laughs out reading some of your pranks!  Seriously 12. Demetria should have won for the prank I pulled on her a few years back!  hee hee!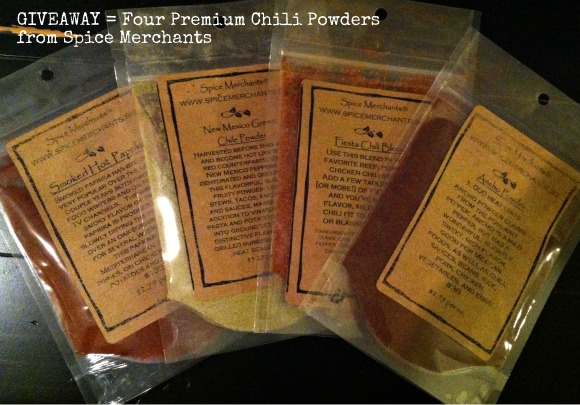 And last but certainly not least the winner of the 4 pack of amazing chili inspired spices!
The winner of Chili Powder package is……
Another drum roll pah-leeez…………….
7. Natalie G. she won with her sharing entry.
In Natalie's first entry she confessed that she sneaks garlic in on her husband who claims to dislike it….LOVE it!  Me too!  I'm a garlic sneaker too!  Natalie G. I feel your pain, why must they squelch our culinary prowess by trying to get us to leave out garlic?! I'll never understand.
So there you have it.  All the winners!  I will be emailing you all very soon, and getting the prizes out to those of you I hear back from the week after Thanksgiving!
Eat more Chili!
Love, Peace, and chili powder, Sheila
Pssst if you are just showing up today and missed all the fun this week here's a recap…cause I love ya.